Remembering our soldiers
---
From its historical roots as a commemoration of our fallen First World War heroes, to an occasion honouring all the brave men and women who have represented Australia in wars throughout our history, the 25th of April remains a deeply significant date.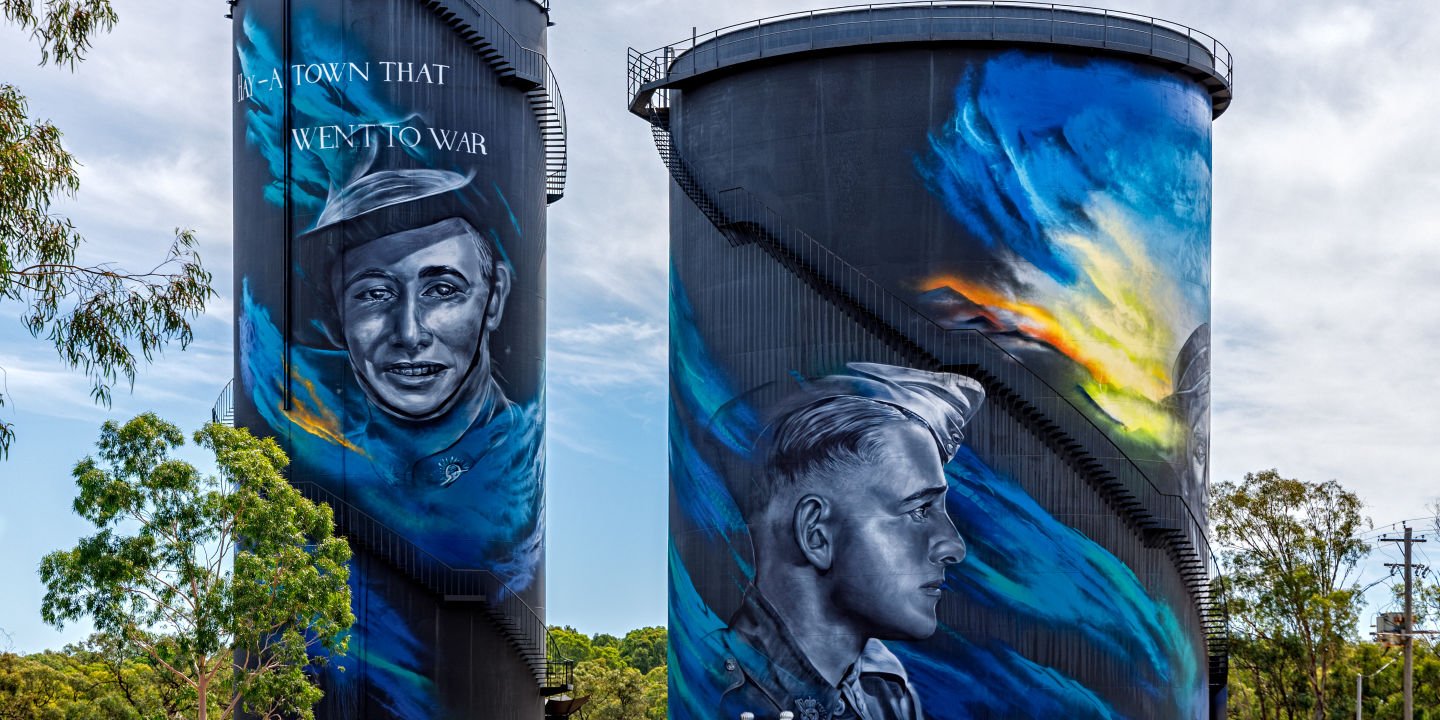 For those with a personal connection, ANZAC Day is an opportunity to share stories, remember, and appreciate sacrifices made for the greater good. For others, it's an opportunity to learn and to celebrate the Australian spirit in the face of immense adversity.
In recent decades, ANZAC celebrations have grown in popularity and the ways to remember have grown more diverse. As new generations find ways to pay tribute to those who helped shape our proud history, the ANZAC spirit continues.
Navigating Australia's great backyard, there is no shortage of stories and ways to experience ANZAC Day. From museum memorials and the Dawn Service, to artistic expressions of regional Australia's call to war, an ANZAC remembrance trail can be a powerful way to celebrate our fallen heroes—and an experience to never forget.
Nothing inspires reflection and clears the mind quite like the still, eerie silence of a pre-dawn morning, and attending a Dawn Service is a cherished ANZAC day ritual for many of us. The Dawn Service, particularly the nationally broadcast service at the Australian War Memorial in Canberra, is something to be experienced in person once in a lifetime. Standing in the still, cool air you can feel the connection to a silent and sombre audience of thousands, all who've made the decision to rise early in honour of the special moment. When the last post rings out into the crisp foggy air just on dawn, it's a profound and moving moment for all involved, giving pause to reflect on the complexity and emotion of war.
Remembrance can be a very individual experience. Although there is power in ceremony, some prefer to keep memories alive through quiet contemplation, and the Australian War Memorial commemorative area provides a lovely place to do just that. The pool of reflection, sandstone carvings, floral detailing, Tomb of the Unknown Soldier and ever-burning flame all encourage reverence. Wander the commemorative area for an opportunity to let the moment speak. Towering above the Pool of Reflection are the names of over 100,000 Australians who've lost their lives serving the nation since 1885. It's a confronting sight, but captivating to read through the names and reflect on the fact that each had a life, a story, and a desire to serve Australia that ultimately cost them their life.
While the War Museum shows the magnitude of our fallen heroes, there is also power in highlighting and sharing individual stories. The regional town of Hay has done just that, commissioning artist Matt Anante to turn the town's Water Towers into a visual memorial commemorating five local war heroes. Norman Charles Flack was one such individual, a keen tennis player, competitive bike rider and mechanic who served during the Second World War. He was captured by the Japanese and working in a mine just 16km from Nagasaki when the atomic bomb was dropped. He lived to tell the tale, eventually returning to his family in Hay and resuming his job at the local mechanic. His smiling young face shining out over the residents of Hay is a reminder of the deeply individual experiences and adventures that sit dormant within communities until someone shines a light on them.
Usually famous for his portraits of indigenous Australians, Matt Anante also uses the memorial to shine a light on an often forgotten group of heroes, the Indigenous Australian soldiers.
Over 9,000 Indigenous soldiers signed up to fight for the nation in both World Wars, but sadly didn't receive the recognition they rightfully deserved on their return. Local resident and member of the Ngemba tribal group, Victor George Murray, is one of the five portraits on the Hay Water Tower. Enlisting as a 'Sapper' (engineer and soldier) Victor served in Malaya and Singapore during the Second World War, surviving and returning to live in Hay. Throughout his life and beyond, Victor's daughter has campaigned for his inclusion, and is honoured to see his portrait now sitting alongside the other heroes of Hay. Through tributes like the Hay Water Tower memorial, new stories are uncovered, along with old stories recalled, and remembrance continues to evolve.
Taking the time to reflect on our fallen heroes and discover new stories is a beautiful way to appreciate the special magic of ANZAC day, and to share the moment with others makes it all the more enjoyable.