Our Top Tips
---
When preparing for your trip, it's important to review useful travel information and advice, and educate yourself on common tourist traps to ensure you have an enjoyable, hassle-free holiday.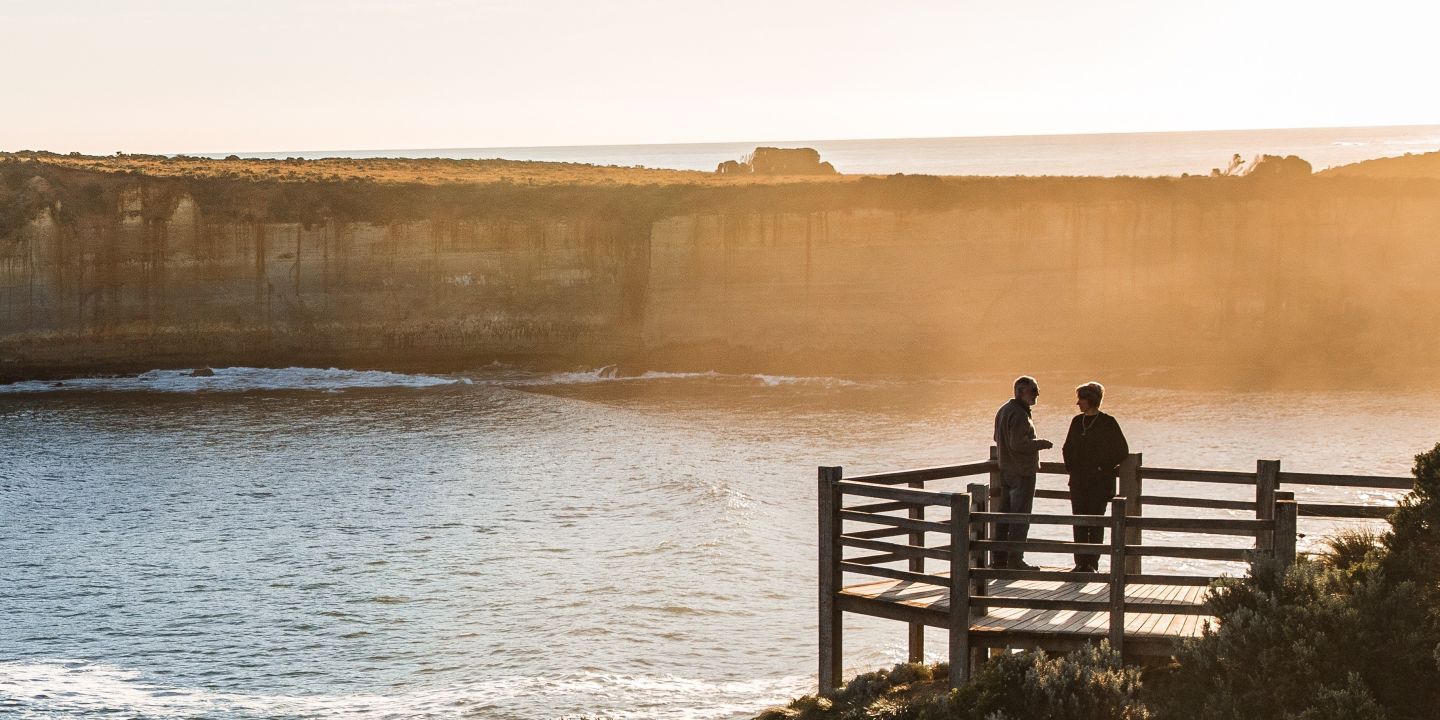 Booking a holiday
National Seniors Travel has been established for over 20 years and not only takes pride in saving members money on their dream holidays but also sources the best tours for over 50s. Without a travel agent you're on your own. Not only do we assist by saving you money and time by making valuable recommendations, but we will also help if your booking arrangements don't go to plan while you're away. Remember, without a travel agent you're on your own.
Booking conditions
Make sure you are aware of the booking conditions before you pay a deposit. These are usually found on the back of the travel brochure. Read them carefully or ask your travel agent to explain them to you.
Travel insurance
You can't afford a holiday if you can't afford travel insurance. It is a must when travelling in Australia or overseas. Ensure you have the right insurance for the destination you are travelling to and the emergency contact number for your insurance company with your other important documents in case an emergency arises. Ask us about our travel insurance. We offer simple and flexible cover with exclusive member discounts.
Before you go...
Cancel any newspaper delivery and have someone collect your mail. Unplug all major electrical items but install an automatic timer and connect it to a lamp so your property isn't left in darkness. Also, be sure to notify your bank and Centrelink if you are going overseas.
Jewellery
Don't wear expensive jewellery on display
Valuables
Wear your valuables in a belt close to your skin
Money
Carry as little cash on you as possible and consider carrying a dummy wallet with a small amount of money in case your wallet is stolen
Carry the Australian Embassy details with you and register your trip with Smart Traveller
Luggage
When travelling as a couple, divide your money and clothes between your suitcases. If one of your bags gets lost, you will still have something to wear and money to spend
Labels
Label your luggage with your name, home address and phone number with international dialling codes
Phone Calls
Purchase a TravelSim to make lower cost phone calls as overseas roaming charges are extremely expensive
Shoes
If you have bought new shoes for your trip, break them in for several weeks before you leave
Language
Try learning a few basic words in your destination's native language. Locals will really appreciate your efforts even if they are not perfect!
Passports
In case of emergency, make sure you take a photo copy of the first page of your passport and store it in a safe place, away from the original. Also leave a copy of your passport behind with a relative or friend. Remember that most countries will not let you enter the country unless you have at least 6 months validity on your passport, so it's important that you renew your passport before it expires if you plan on travelling.
Some countries require travellers to have a visa issued prior to their arrival into the country. Visas grant you entry into a particular country on a temporary or permanent basis and are affixed within your passport. Always talk to your travel consultant to see if you need a visa/s for your holiday. Take the worry and complexity out of getting your travel visas with Toll Visas Direct. In just a few minutes this accurate, easy to use service can help you obtain the correct visa for your travel needs.
Tickets and itinerary
We know it's a very exciting time when you open up your document wallet, but please take a moment to check over and read your itinerary and tickets carefully. This way, if there is anything that needs an explanation or changes, you can flag them with your travel agent. Particularly, make sure that the airline reference numbers and tour booking numbers are printed on your travel documents and that you can quote them if required. It's probably best to also leave a photocopy of your documents behind with a relative or friend.
Money / Credit Cards
When travelling, you should carry as little cash on you as possible. Allow a budget of around $100 per person, per day for meals and other expenses. You might need less on coach tours that include all your meals, and unless you intend to do shore excursions, you won't need much additional cash on a cruise either. The best way to manage your money when travelling is through a Cash Passports or Visa debit card. These cards are not only more economical than using a regular ATM card, but are also very secure.



Make sure you have copies of your Cash Passport/credit card numbers, and take the phone numbers of your financial institutions with you so that you can contact your card issuers quickly in case there is a problem. If you want more information on your options, simply talk to your National Seniors Travel consultant.
Packing prescription medicines
When planning to travel with PBS medicine, including over-the counter or private prescription medications, it is important to:

• Discuss the medicine to take with your doctor and carry a letter from your doctor detailing what the medicine is, how much you will be taking, and stating that it is for your own personal use

• Leave the medicine in its original packaging so it is clearly labelled with your own name and dosage instructions

• If you have to carry needles and syringes, check with the embassy of the country you are visiting to ensure this is acceptable. Inform your airline prior to travel and arrange a letter from your doctor detailing why you need to carry them.
Liquids and Gels
When travelling internationally you are only permitted to take 100ml of any liquid or gel on board the plane with you, including any duty free purchases. This rule is per item, so you can carry an unlimited amount of liquids and gels on board with you as long as each container's content is under 100mls. It is sometimes best for you to purchase duty free on arrival back home in Australia, unless you can check in the duty free purchase as luggage before flying home.
Adaptors
Find out which adaptors you require for the country you are visiting. These can be purchased prior to travelling at most major retailers or at the airport on departure.
Sleep Apnoea
Specialist sleep apnoea machines are permitted on the plane, but it is essential for you to notify the airline about them. The airline will advise you on best way to carry them.
Luggage
You need a suitcase that you can easily manage on your own and take long distances, so we highly recommend a bag with wheels. Harder suitcases are probably better if you are flying but soft bags on wheels are good for cruise ships or train journeys where there is limited storage space.



Make sure you know the limits for the amount of luggage you can take on a flight or tour. If you are unsure just check with your travel agent, as excess luggage can become very costly. It is important to label your luggage clearly and we also recommend putting an identifier on the outside of your suitcase so you know which one it is when coming off a baggage carousel.
Our handy packing checklist is ideal for remembering those little things you may not have thought about. If you are in doubt of anything, big or small, just double check with your travel consultant.