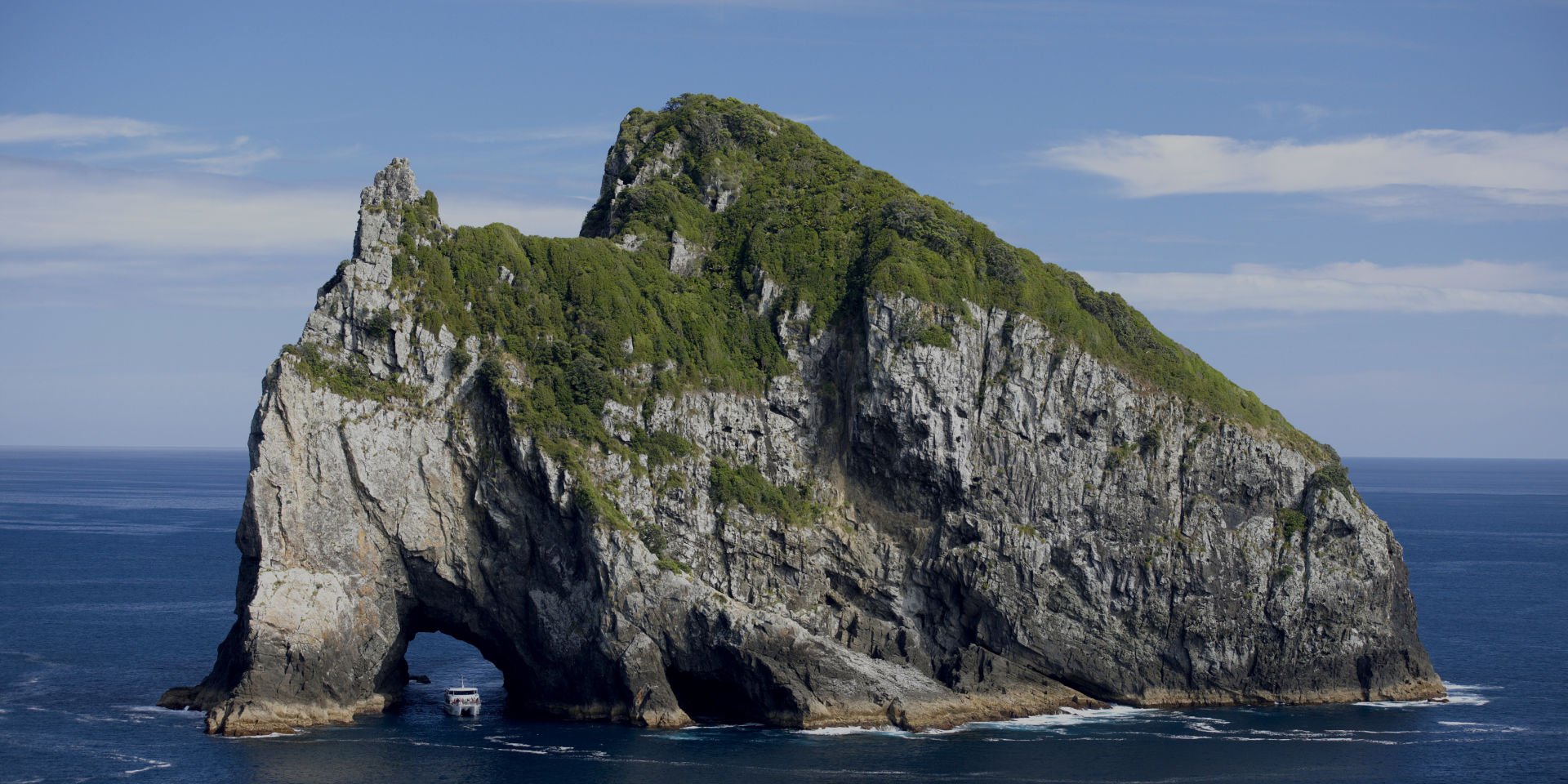 Cool Change
---
New Zealand is a breath of fresh air for those contemplating a brief escape to a cooler climate during summer. Rosemary Desmond finds out why cruising to the Land of the Long White Cloud is just the ticket.
Some Australians love summer, happily braving the heat and humidity, crowded beaches, airport queues and long flights crammed into economy class to reach their holiday destinations.
Some Australians love summer, happily braving the heat and humidity, crowded beaches, airport queues and long flights crammed into economy class to reach their holiday destinations.
Others like to set their own pace, unpack once, and let others take care of them.
If you fall into the latter category then you probably have already discovered cruising – and in the heat of summer, there's nowhere better than New Zealand. Also, it's just across The Ditch (the Tasman Sea) rather than the other side of the world.
Not only is it uncrowded and unspoiled by world standards, but the country also boasts jaw-dropping scenery, and sea and birdlife found nowhere else, while the southern latitude and maritime climate helps dial down the temperature – most of the time.
Princess Cruises has been crossing the Tasman for many years and it's easy to see why. People want a hassle-free holiday in a beautiful country and to enjoy a taste of luxury at the same time.
At the top of many 'must see' list is the virtually untouched wilderness of Fiordland National Park.
Its northernmost fiord is the iconic Milford Sound, with its 'U' shaped bottom around 300 metres below the surface a testament to glacial action around 20,000 years ago. (The word 'sound' is a misnomer and means a drowned river valley, but the name Milford Sound has stuck.)
Latest deals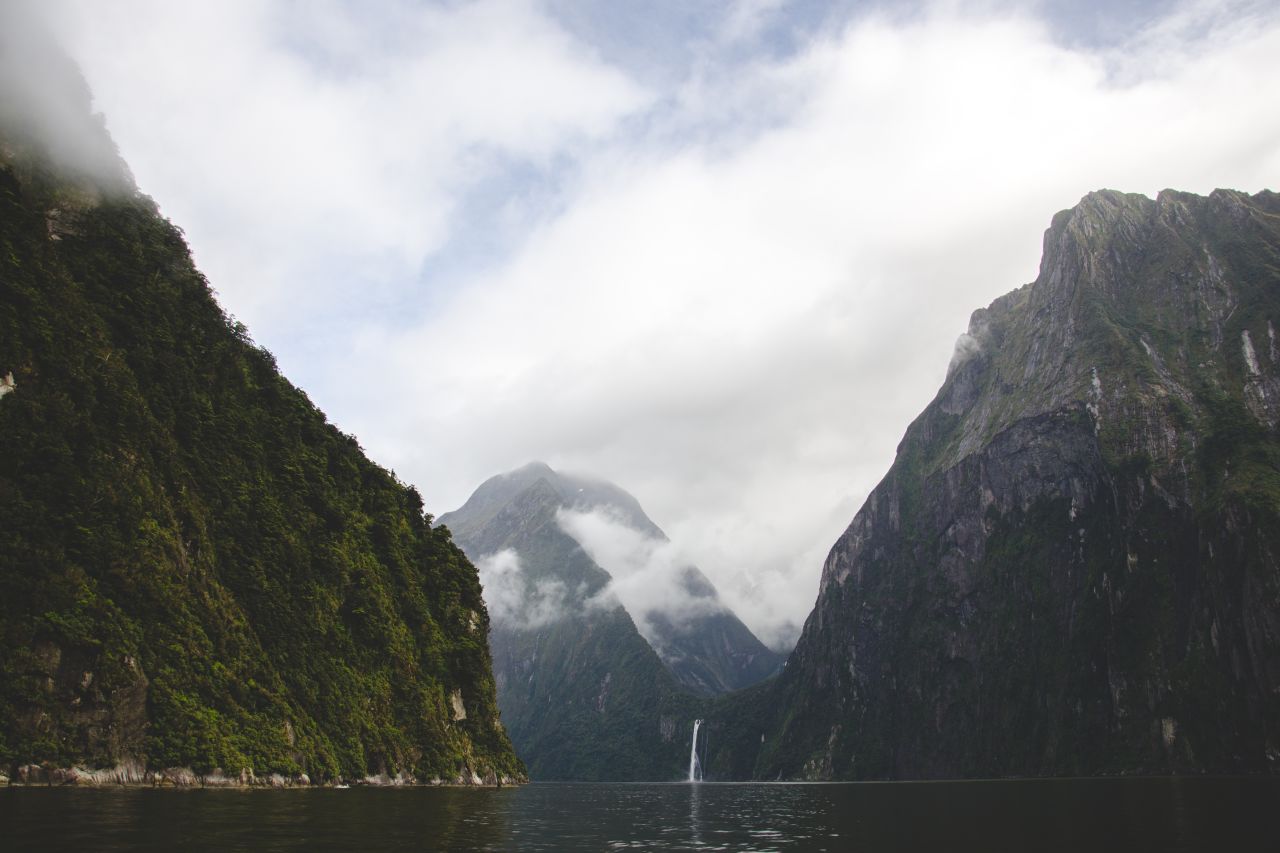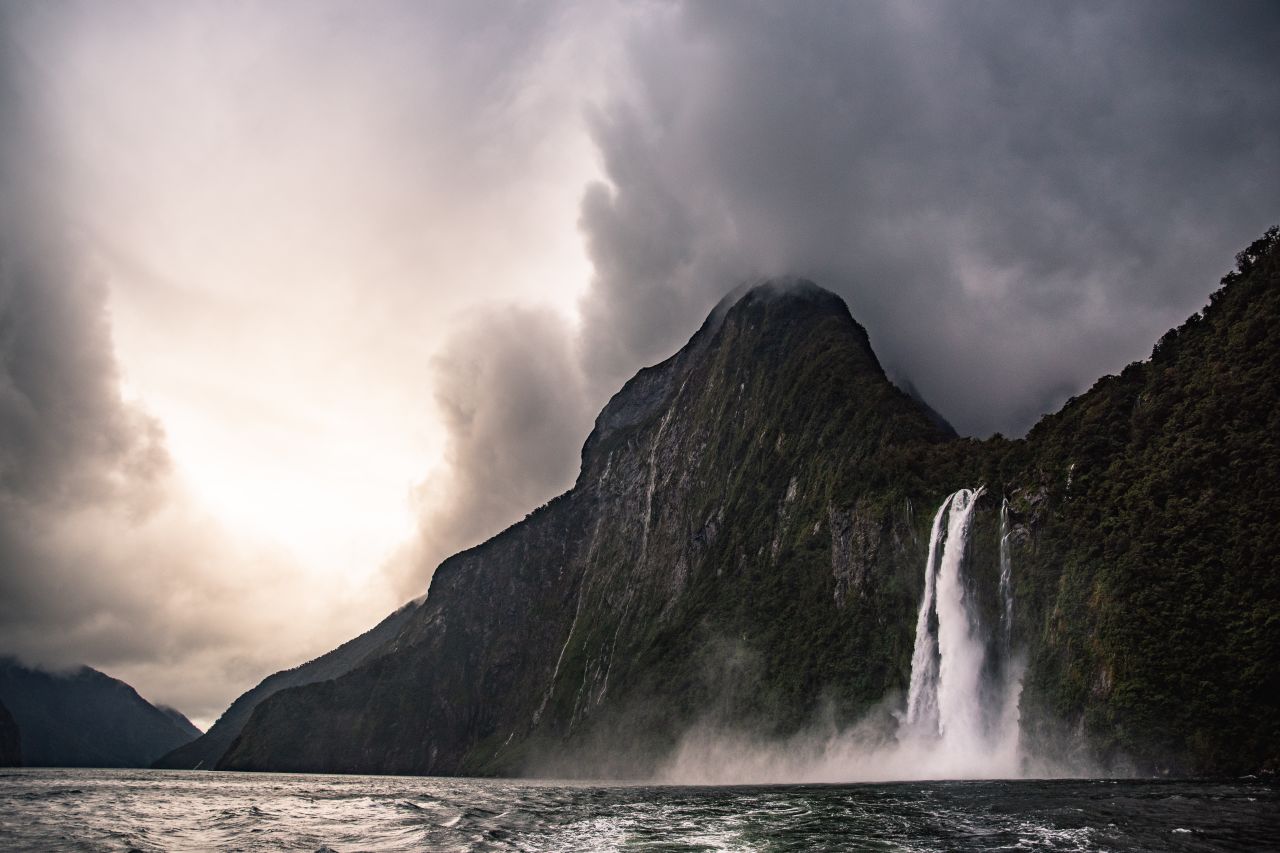 I have seen Milford from the air and by boat in fine weather and it is spectacular. But arriving by sea with light rain falling is atmospheric and ethereal – almost like watching a scene from Lord of the Rings.
On our cruise in early January, a drifting cloud blanket hung low over native bush-covered slopes, obscuring iconic Mitre Peak but also producing dozens of waterfalls plunging down near-vertical mountainsides in long white ribbons.
Bottlenose dolphins rode the ship's bow waves or leapt from the water alongside and seals peered at the passing ship from rocks along the shore. It seemed as if Gandalph the wizard could have swooped down out of the clouds on the back of a giant eagle (maybe with the help of a few special effects)!
A lot smaller than a giant eagle and a lot more real is the native takahe. Like so many other New Zealand birds, the takahe evolved through lack of natural predators to be flightless. But that all changed with the arrival of man, the pest animals he brought with him, and destruction of the takahe's habitat.
For 50 years, the takahe was thought to be extinct.
That was until 1948 when the bird was rediscovered in Fiordland's remote Murchison Mountains. Efforts to save the critically endangered bird continue.
Milford is the northernmost of 14 fiords and the Sea Princess cruised in and out of several of them enroute to Port Chalmers, the port of Dunedin, which is the old Gaelic name for Edinburgh.
Latest deals
The city's 'Scottishness' is its claim to fame and Larnach Castle is perhaps its most famous attraction. It was built between 1873 and 1887 by one of its more colourful characters, Australian-born William Larnach.
Not so much a castle as a miniature stately home, Larnach Castle features extensive gardens, wood carvings, plaster work, fittings and furnishings by European craftsmen, and a crenellated turret with a spectacular view of the Otago Peninsula.
Larnach was initially appointed manager of the Bank of Otago to revive its fortunes but the bank did not fare well and a reversal of his own business dealings in land, farming and timber speculation led him to take refuge in drinking.
In 1898, Larnach, who was also a member of the New Zealand Parliament, mistakenly voted on a piece of legislation before the house, believing it to be another bill. He locked himself in a committee room and shot himself dead with a revolver.
Another of New Zealand's endangered wildlife species is the yellow-eyed penguin, or hoiho in Maori, which is found on the south and south-east coasts of the South Island, offshore islands and the Otago Peninsula, where you may be able to see them on a tour from Dunedin.
Avian diphtheria has taken its toll on the penguin chicks but the Department of Conservation and university researchers are working on ways to save the bird, which is unique to New Zealand.
Also on the east coast of the South Island is the little town of Akaroa, where tenders from tourist ships anchored in the long harbor deposit their passengers at a small wharf.
Some of the local street names are French, a legacy of some of the area's earliest settlers who sailed to New Zealand in the belief they would be starting a French colony, only to find the British had arrived first – by a matter of days.
One of the area's key drawcards is the Hector's dolphin, around 1.4 metres in length and the smallest and rarest in the world. On the day of our visit to Akaroa, we took a boat out to the harbor mouth and a pod of the curious dolphins came to have a look at us, their black rounded dorsal fins and flukes breaking the water around the vessel.

Heading to the North Island, Sea Princess calls in at the capital, Wellington, and to Napier from where you can take a tour from the ship to Cape Kidnappers, home to a luxury lodge and golf course and to 3,000 breeding pairs of Australasian gannets.
Cape Kidnappers is a craggy peninsula with steep cliffs, named after an incident during Captain Cook's 1769 voyage when Maori traders seized his Tahitian cabin boy, whom they thought was also a Maori being held against his will on the Endeavour. When Cook's men fired on the Maori canoe, the cabin boy jumped overboard and swam back to the ship.
The Port of Tauranga (Mt Maunganui) and New Zealand's largest city, Auckland, were the final two ports of call on our cruise. Both are great for shopping, tours and wine tastings.
But if shore excursions, history, landscape and wildlife are not your thing, the onboard ship life and luxury will certainly float your boat.
The Sea Princess last year underwent a multi-million-dollar refit in Singapore, and now has mini-suites with a separate seating area, coffee table and sofa bed, walk-in wardrobe, and Egyptian cotton sheets and doonas on the bed. For those who don't like heavy bedding in summer, ask your cabin steward for a lightweight blanket. I did.
Meals are events in themselves with the dining rooms serving signature dishes designed by chef Curtis Stone. Entertainment styles cater to a variety of musical tastes, as well as magic shows and movies, and informative lectures and documentaries on ports of call.
For some cruise passengers, the journey is the destination. They don't even want to leave the ship, and in this case, Sea Princess makes for a stylish home away from home.
This article by Rosemary Desmond originally appeared in the Autumn edition of 50 Something magazine (March 2018).