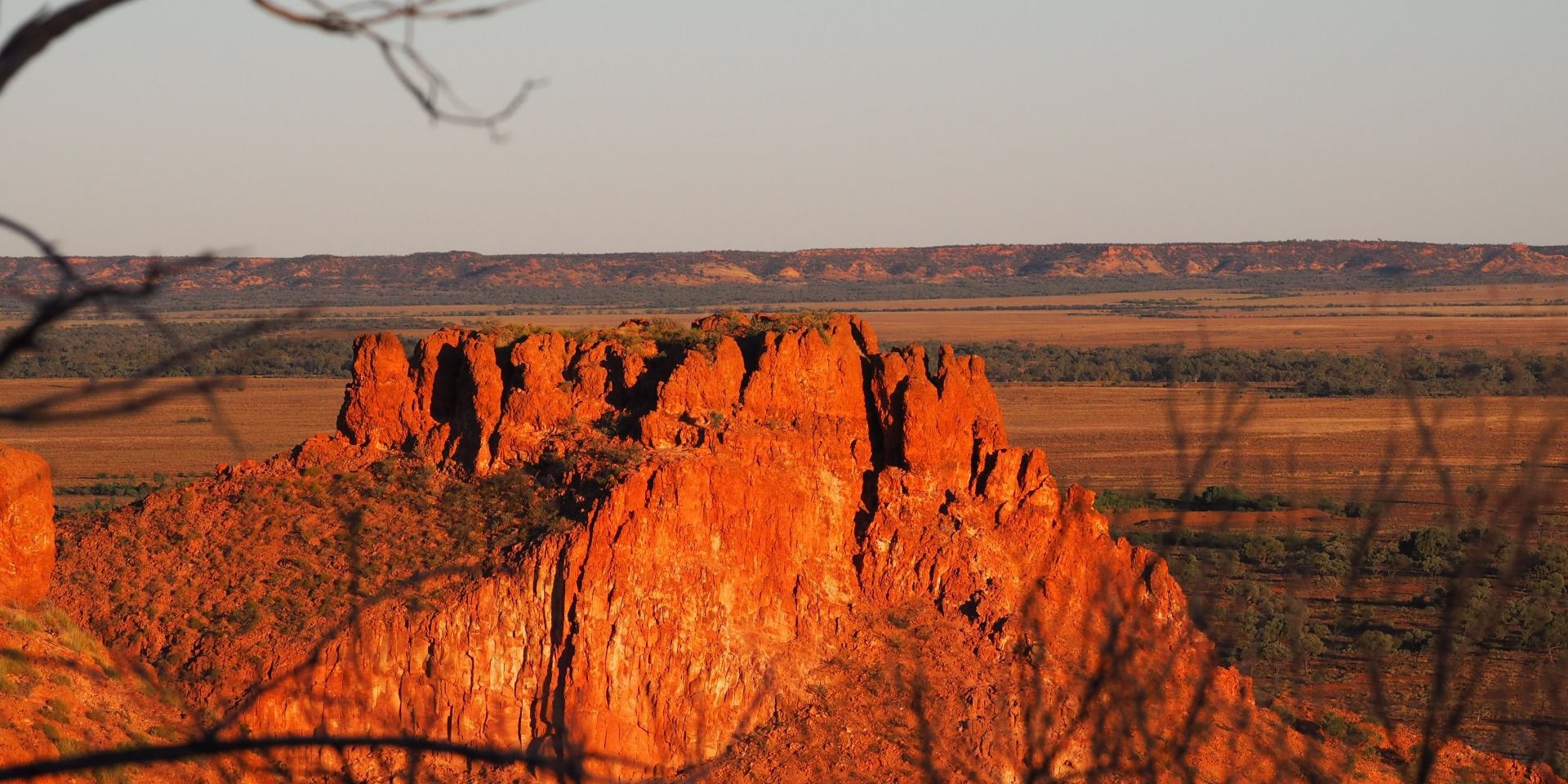 Venture outback
---
Whether you're self-driving or taking a tour, the 850km journey from Longreach through Winton's dinosaur country and the undulating Channel Country to Mt Isa is one of history, harsh yet beautiful landscapes and friendly locals, writes Jane Hodges.
We're sneaking up on a mob of emus. They're almost perfectly camouflaged – blending seamlessly into the grey browns of the gidgee scrub beyond – only given away as they strut and scratch the ground in search of food.
"They haven't seen us yet, but they will," Smithy our guide speaks quietly, and the biggest bird looks up and around, and spotting us, slowly leads the others away.
"He's taking steps of about a metre now and he can't fly, but when he decides he's out of here, he can step it up to almost three metres and reach a top speed of about 50 clicks," Smithy says.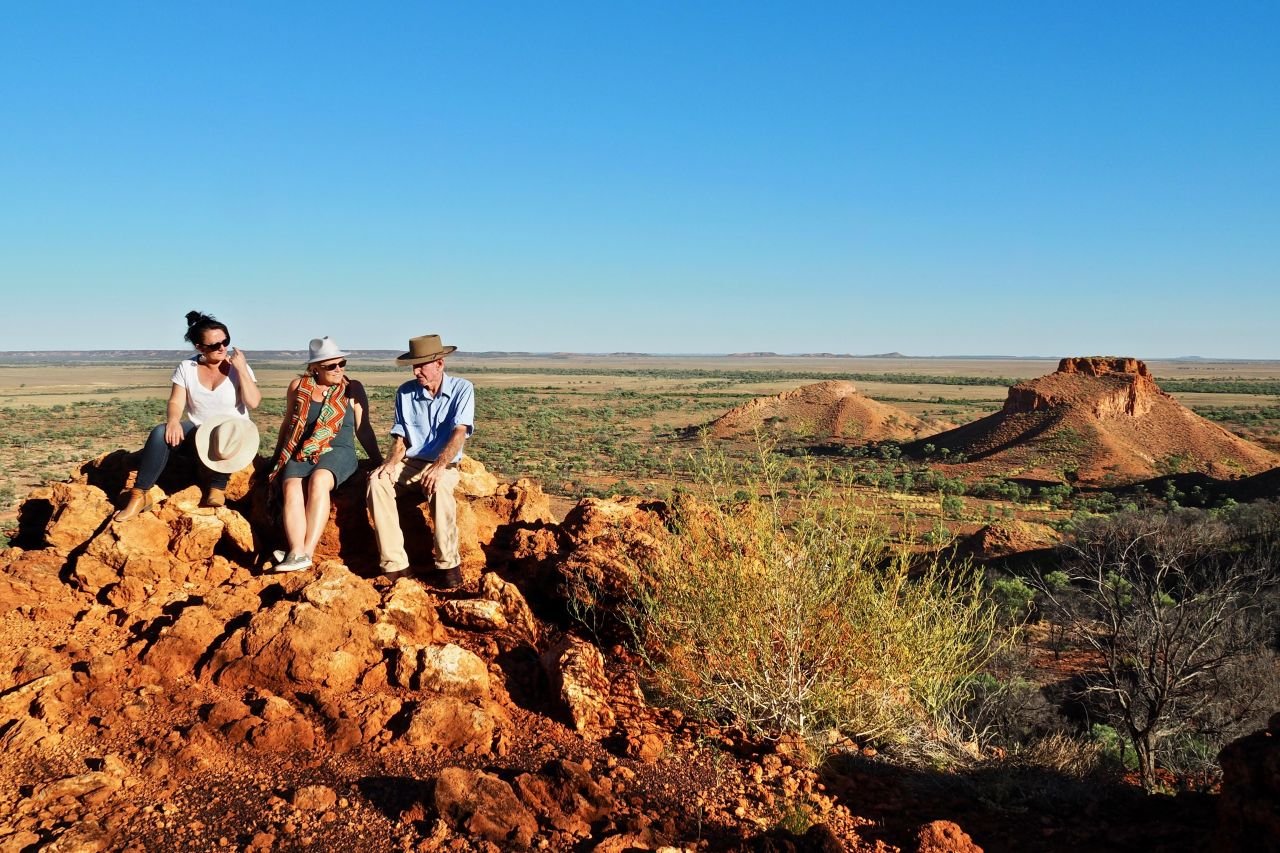 Carisbrook Station. Photo by Jane Hodges
It's an unscheduled stop on the last day of a five-day Outback Aussie Tours Legendary Longreach and Winton Tour with Savannah Guide Alan 'Smithy' Smith, an expert on local natural and cultural heritage who's been showing people around Queensland's Outback for the past 30 years.
"Most people belt along outback highways intent on conquering the big distances from town to town. But they're missing the point – which is to get out of the car and appreciate the uniqueness of the wide-open spaces, the quiet, the stars at night and the rugged beauty of this ancient land," Smithy explains.
In five days, we've met warm outback characters – at pubs and around campfires; driven under big skies to stark and stunning landscapes in every shade of red; and learned of the rich pioneering, Indigenous and natural history via authentic museums and attractions.
Smithy says each person takes something different away that is their own memory of one of Australia's most special places.
Whether you go solo or with a tour, don't miss these outback gems:
• Australian Stockman's Hall of Fame – horse and sheep shows and the story of the outback's pioneering men and women.
• QANTAS Founders Museum and the Jets Tour – inside an original DC-3, a Boeing 707 and a 747 – add on a 747 'wing-walk'.
• Camden Park Station – Outback Dan's tour of his 7,300-hectare sheep and cattle property, see the homestead once visited by the Queen and enjoy a sunset barbecue around an artesian spring dam.
• Thomson River Drovers Sunset Cruise - followed by Smithy's Outback Dinner and Show on the river bank.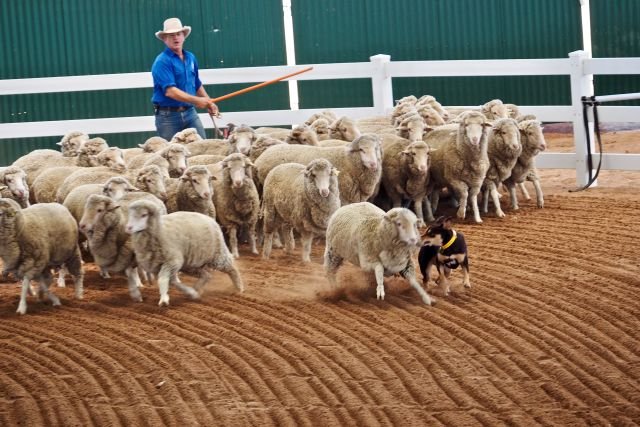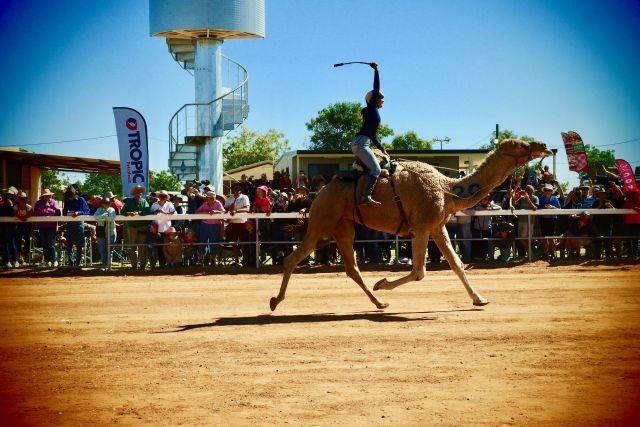 • Waltzing Matilda Centre - dedicated to the famous outback ballad and newly rebuilt as a state-of-the-art museum after fire destroyed the historic collection in 2015.
• Australian Age of Dinosaurs – walk through Dinosaur Canyon and book into the Fossil Preparation Lab to help paleoentologists clean and piece together 95-million-year-old dinosaur bones found in the area.
• Tour of the lunar landscape of Rangelands jump up at sunset
• Lark Quarry Dinosaur Stampede – see a 95-million-year-old fossilised record of more than 3300 footprints left by 150 dinosaurs.
• Carisbrook Station – this vivid red mesa country features The Three Sisters rock formation and fossicking for opals at an old mine.
Latest Deals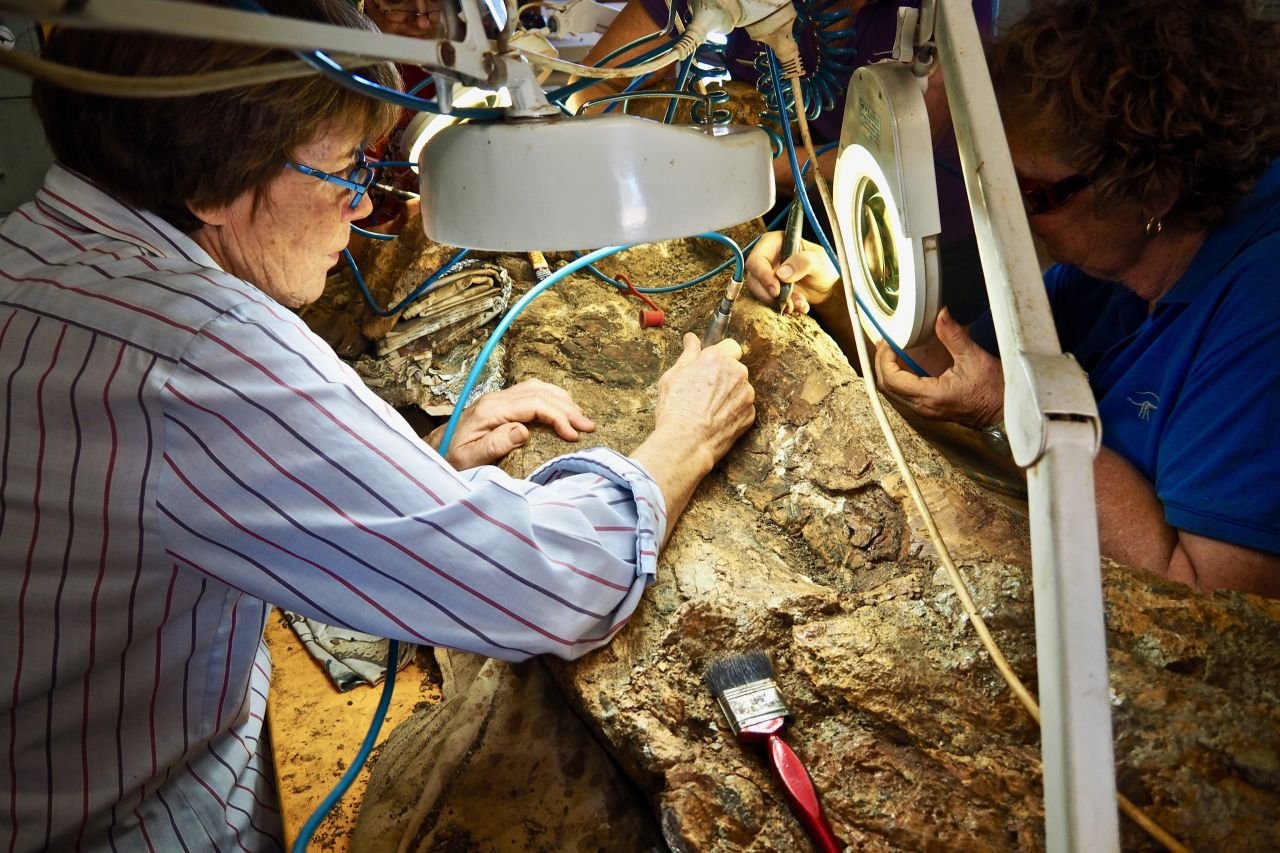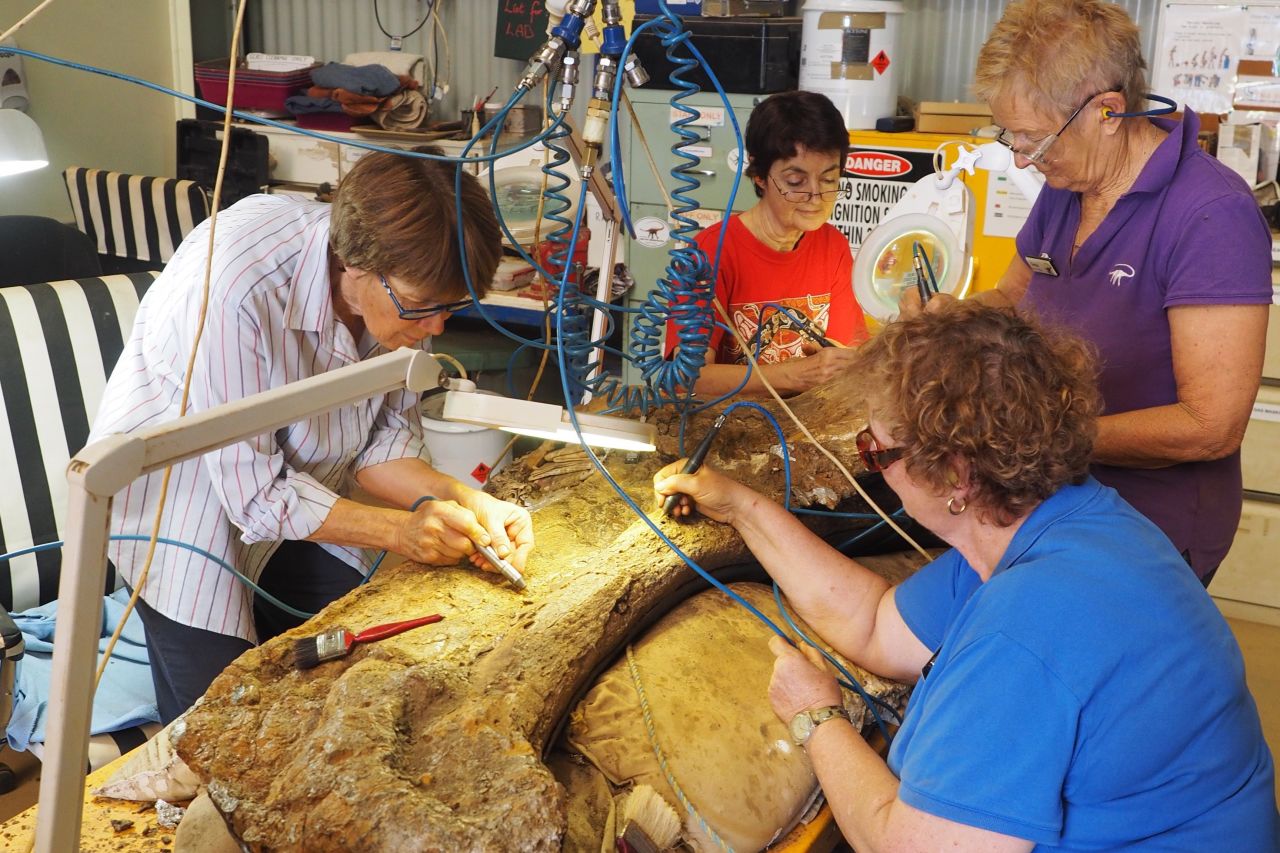 • Middleton Pub – population two, for a cold beer and a chat to publican Lester.
• Spectacular scenery at Cawnpore Lookout on the drive between Middleton and Boulia.
• Boulia's Min Min Encounter – to hear the legend of the unexplained and mysterious Min Min Lights, which are said to hover over the horizon and follow travellers! If you're there for the camel races, sample camel bangers and mash at the Australian Hotel.
• Mt Isa Hard Times Mine Tour - this underground mock mine tour led by a genuine miner is the closest you'll get to the real thing.
Head west on an Outback Aussie Tours Legendary Longreach and Winton 8-day tour that includes return first class overnight rail travel. Available to National Seniors members at a special price, the tour includes the highlights mentioned in our article above, plus more. Visit nationalseniorstravel.com.au or call the team on 1300 88 37 50.
This article originally appeared in the Autumn edition of 50 Something magazine (March 2019).