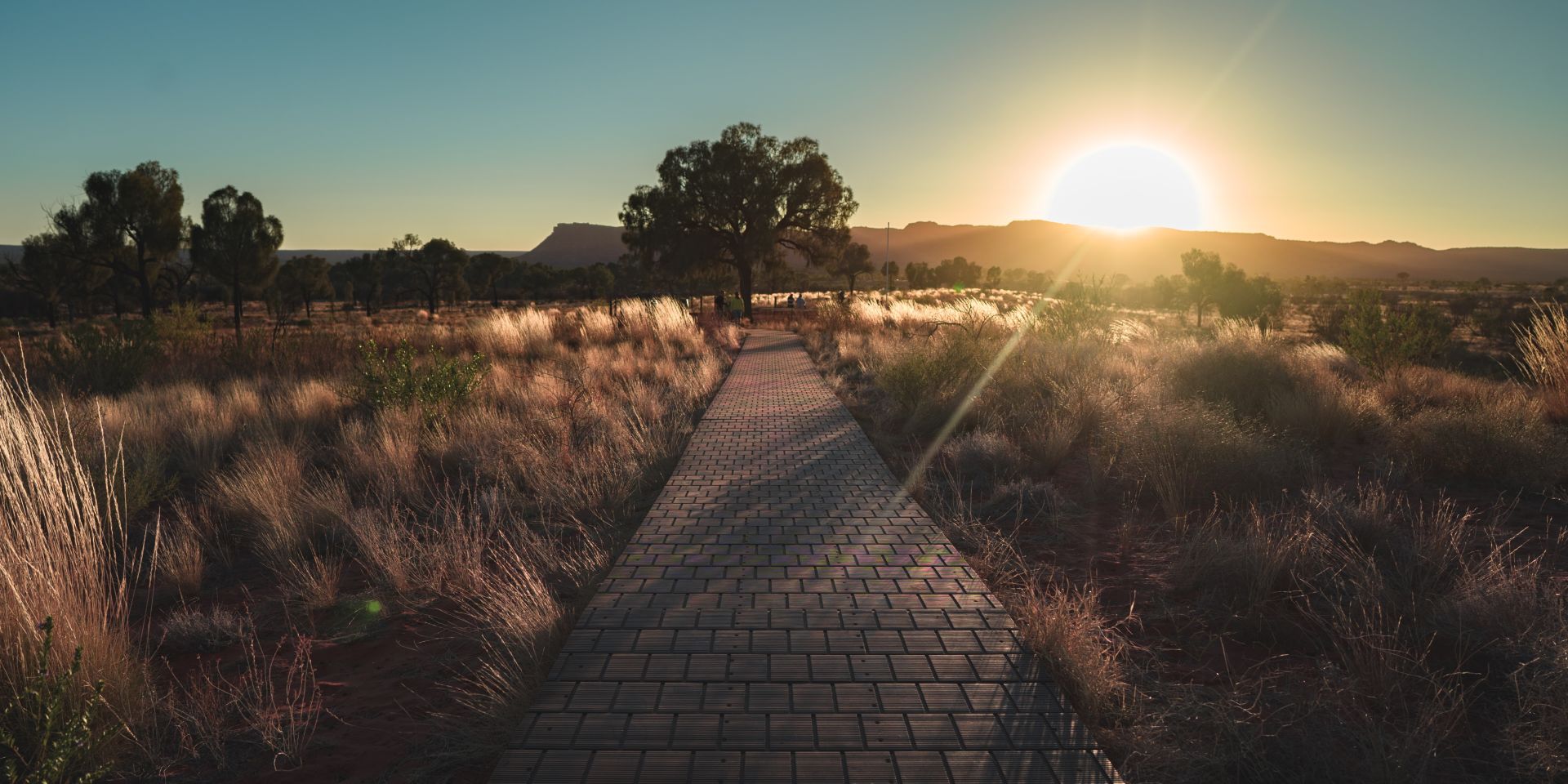 Start your Red Centre adventure!
---
Are you ready to escape? Watch the many hues of an Uluṟu sunset and delve into an ancient culture. Venture the stunningly rugged landscapes and gaze at shooting stars in the vast outback night sky.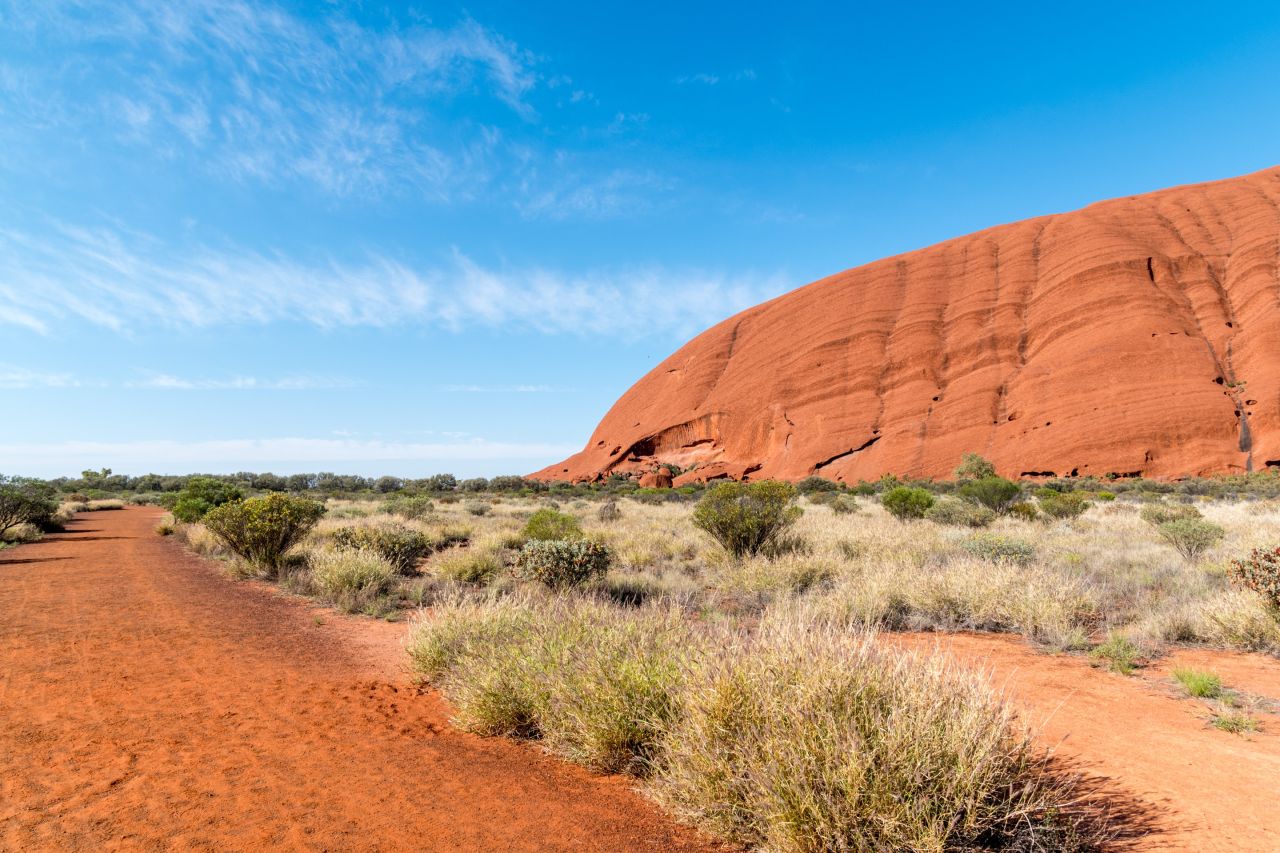 2. A Desert Oasis
The Ellery Creek Big Hole is where the Ellery Creek cuts through the West MacDonnell Ranges. The breathtaking rock formations against the colours of the picturesque waterhole makes this the ultimate outback swimming location.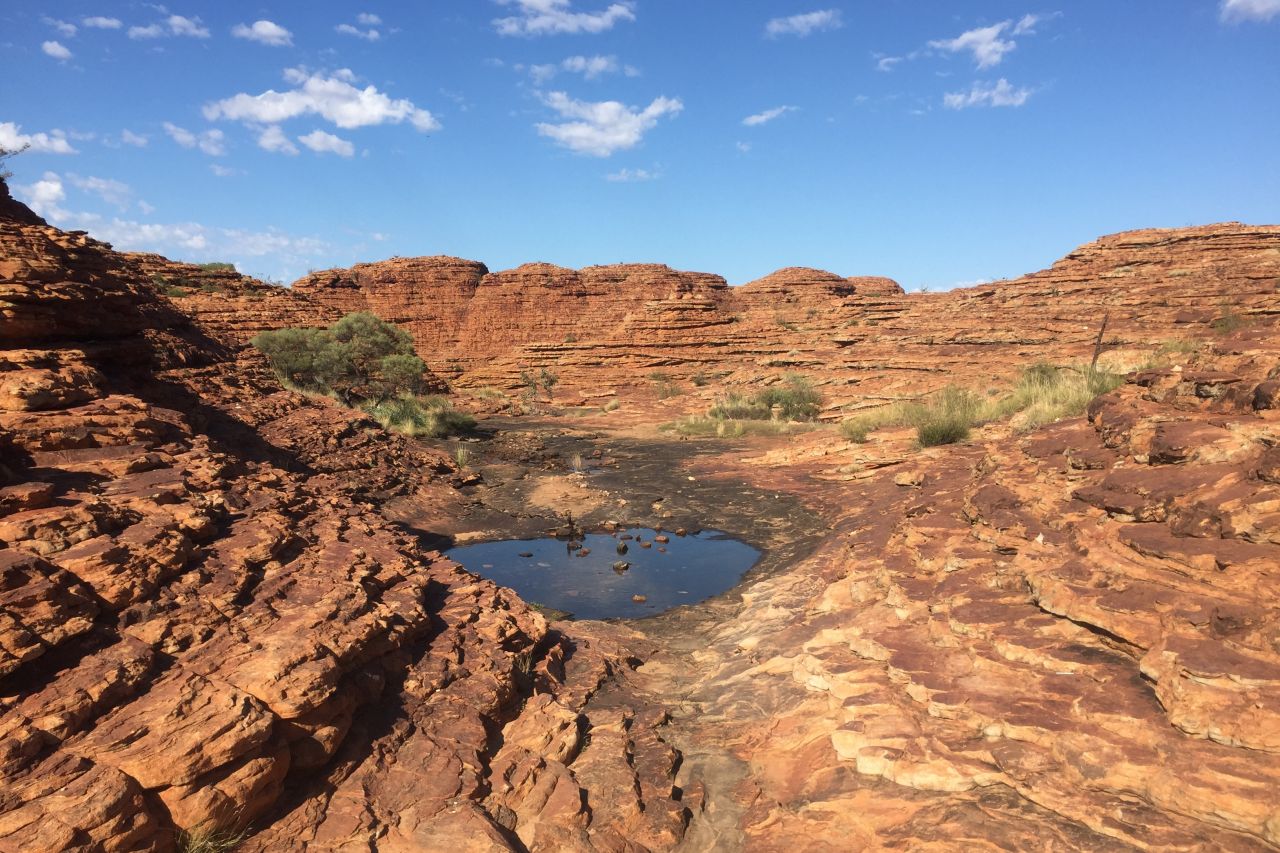 3. A Natural Wonder
Wander through Standley Chasm and admire the vibrant contrast between the rugged red rock and lush green cycads which have survived in this environment thanks to a small but steady flow of water.⁠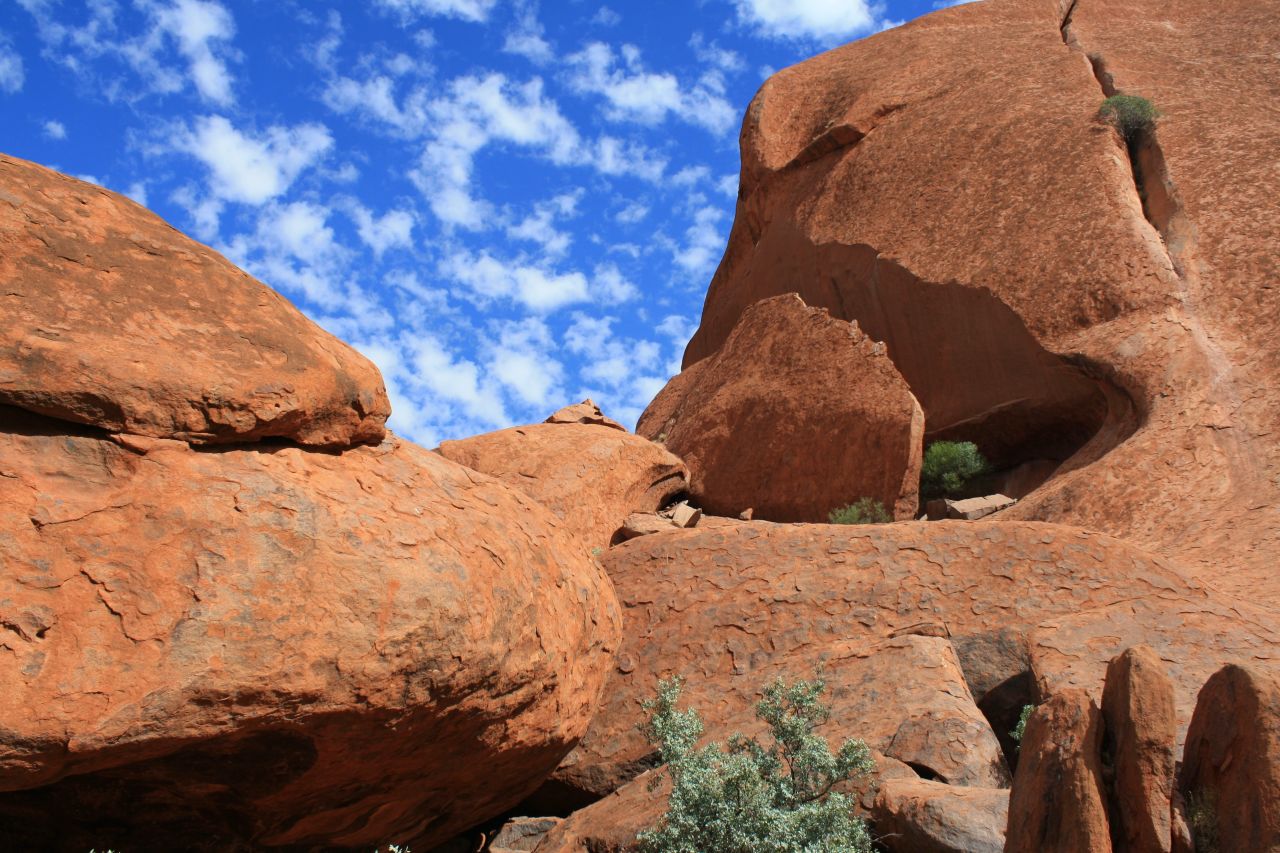 4. A Sense of Adventure
The six-kilometre Kings Canyon Rim Walk is the ultimate exploration of the most rugged of destinations. A landscape filled with waterholes, palm forests, and an array of native animals and flora.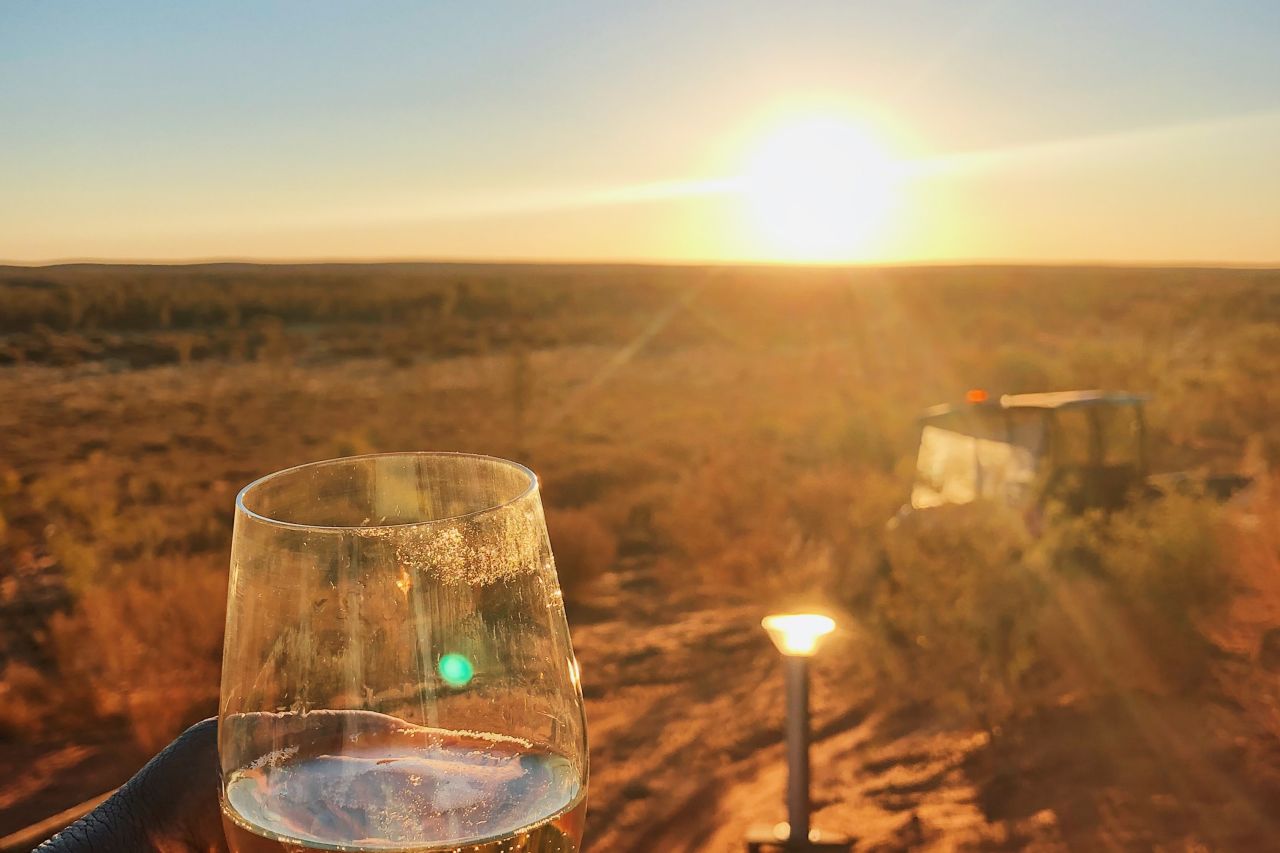 5. Time for Serenity
After an enriching day of exploring Watarrka National Park, enjoy the soothing sounds of the rugged bushland from the comfort of your room in a deep spa-bath.