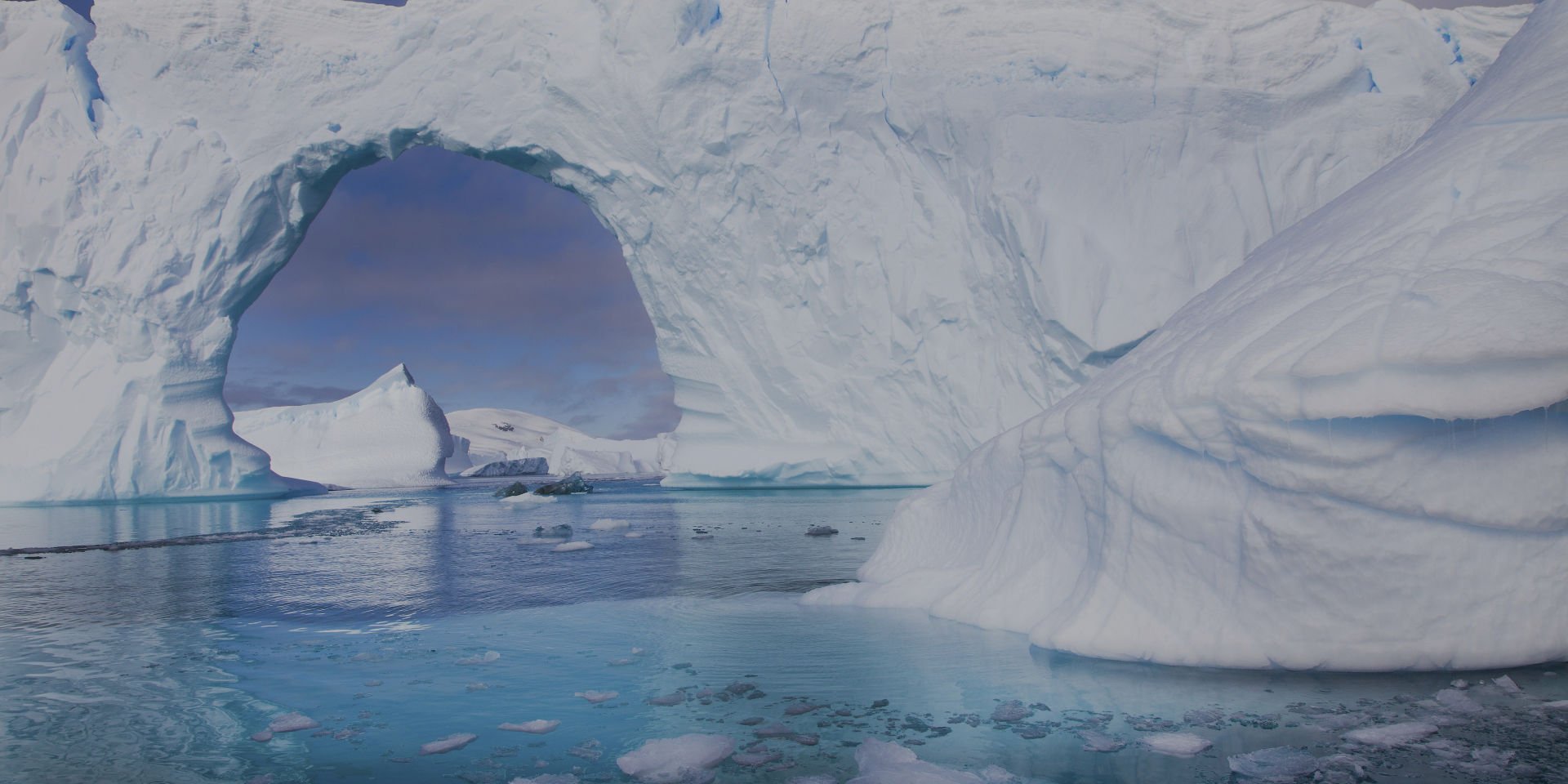 Into the blue
---
For most travellers, a trip to Antarctica is a voyage into the unknown. Expedition leader and Antarctica expert David McGonigal has been there more than 100 times and details why it should be at the top of your wish list.
Coldness and colour are just two of the common misconceptions about Antarctica. In summer, on the Antarctic Peninsula at least, it's no colder than an Australian ski resort in winter – around +3°C to -3°C and long hours of daylight help moderate the temperature.
Antarctica is largely shades of blue and some of the crevasses in icebergs are seemingly impossible shades of blue. Roald Amundsen, the leader of the first party to reach the South Pole, wrote: "Glittering white, shining blue, raven black lit by the sun, the land looks like a fairytale".
But the beauty of Antarctica is very real and unfolds as you approach it.
Crossing the Drake Passage - ominous for some, iconic for others - this sometimes-stormy stretch of water is a great time to find your way around the ship, spend time on the bridge watching for whales and albatross, and prepare for adventures ahead with presentations about Antarctica, its wildlife, history and politics and how to make the most of the multitude of photographic opportunities.
The Convergence, where the cold northward-flowing Antarctic waters meet the relatively warmer waters of the subantarctic, brings a chill to the air and provides extra nutrients for whales and seabirds - and you will see plenty.
Spotting your first gleaming white iceberg sculptured by the sea is also an exciting moment. Finally, the mountains of the Antarctic Peninsula or the South Shetland Islands are visible, black and snowy peaks above shimmering glaciers. Here the sea is calm, any waves dampened by the ice.
After all the planning and expectation, it's time to leave the ship and set off exploring. This is by Zodiac, the stable and dependable inflatable craft designed by Jacques Cousteau that are the basis of Antarctic expeditions. Naturally, activities ashore depend on where you go – and sometimes a profusion of penguins and seals limits how far you can move.
A real joy can be using the Zodiac as a floating camera platform and taking a cruise seeking sunbaking seals on icefloes or, later in the summer, looking for curious Humpback and Minke whales.
The Antarctic Peninsula offers a surprising diversity of excursions, whether it's seeking a different species of penguin, ice cruising, visiting a scientific base, climbing a glacier – or waiting for a glacial face to crash into the sea.
Some passengers elect to kayak to gain a unique viewpoint of Antarctica. Each naturalist has his or her own speciality so you may join the birder's Zodiac, or the one specialising in marine mammals, or the historian's. Unless you are prepared to stay on the ship, you need only to be mobile enough to get up and down the gangway. Once ashore, you can be as active or as sedentary as you wish.
Latest Deals
If you do opt to stay onboard, the RCGS Resolute offers exceptionally comfortable facilities along with the highest ice classification of any vessel in the world. It has only recently joined the ice-strengthened twin ships Ioffe and Vavilov as the third in the fleet.
While there's an expert photographic presenter on every voyage, some trips concentrate more on photographic instruction and capturing the Antarctic experience. The results are generally remarkable. Make sure you have enough memory cards or a back-up drive for the excessive number of photographs you'll take. A back-up camera can be reassuring, too, in the harsh Antarctic conditions.
Even so, I suggest everyone visiting Antarctica should put down the camera at some stage and simply appreciate where they are. Antarctica is an exotic and beautiful alien world of ice populated by penguins, seals and whales. Being there is enriching and few return unchanged.
The Gerlache Strait part of the Antarctic Peninsula is the area most commonly visited. Each year only a few voyages venture further south to cross the almost-mystical Antarctic Circle. This is something perhaps only one in 10 visitors get to do and they discover a different world of ice and an expansive sense of space in a crystal realm.
On my first voyage to Antarctica I thought it would be a one-off trip-of-a-lifetime. Instead, like others, I've returned again and again. Most enthusiasts agree that you first come down for the wildlife but keep coming back for the ice in all its myriad forms.
Buenos Aires is likely to be an incidental highlight of an Antarctic voyage. BA is more than tango, though you'll see it performed on the street and everyone should catch a show.

Steak is another traditional drawcard and a meal at a parilla or steakhouse is a carnivore's delight. Shopping for leather from all those cows should also be on every visitor's list.
Take a tour of Teatro Colon (Columbus Theatre), which was one of the grandest opera houses in the world when it opened in 1908. Lovers of history, musical theatre or Madonna need to visit Recoleta Cemetery and the simple grave of Eva Peron (Evita). The surrounding mausoleums are elaborate and astonishing.
BA has great bars and restaurants, too.
Surrounded by snow-covered peaks, Ushuaia on Tierra del Fuego, is both the stepping-off point for Antarctic voyages and a great destination. As the sign declares, this is Fin del Mundo or the End of the Earth. All the action in town is along Avenue San Martin but the national park and the glaciers overlooking the town are worth visiting.
Latest Deals
Are you interested in this once-in-a-lifetime trip?
Information sessions will be coming to a location near you, or contact your friendly travel team on 1300 88 37 50 or visit nationalseniorstravel.com.au
This article by David McGonigal originally appeared in the Winter edition of 50 Something magazine (June 2018).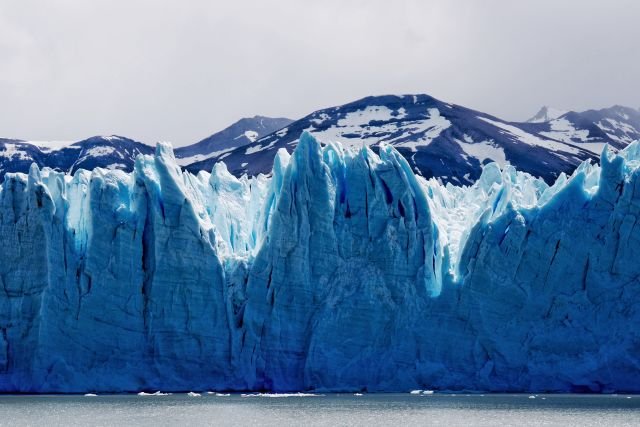 Members from: $22,569 P.P