Wilderness and Ancient Cultures from Iceland to Canada on MS Fridtjof Nansen
---
Experience the Arctic wilderness of Iceland, Greenland and Canada
Members from: $9,185 P.P SingleNon-members from: $9,201 P.P Single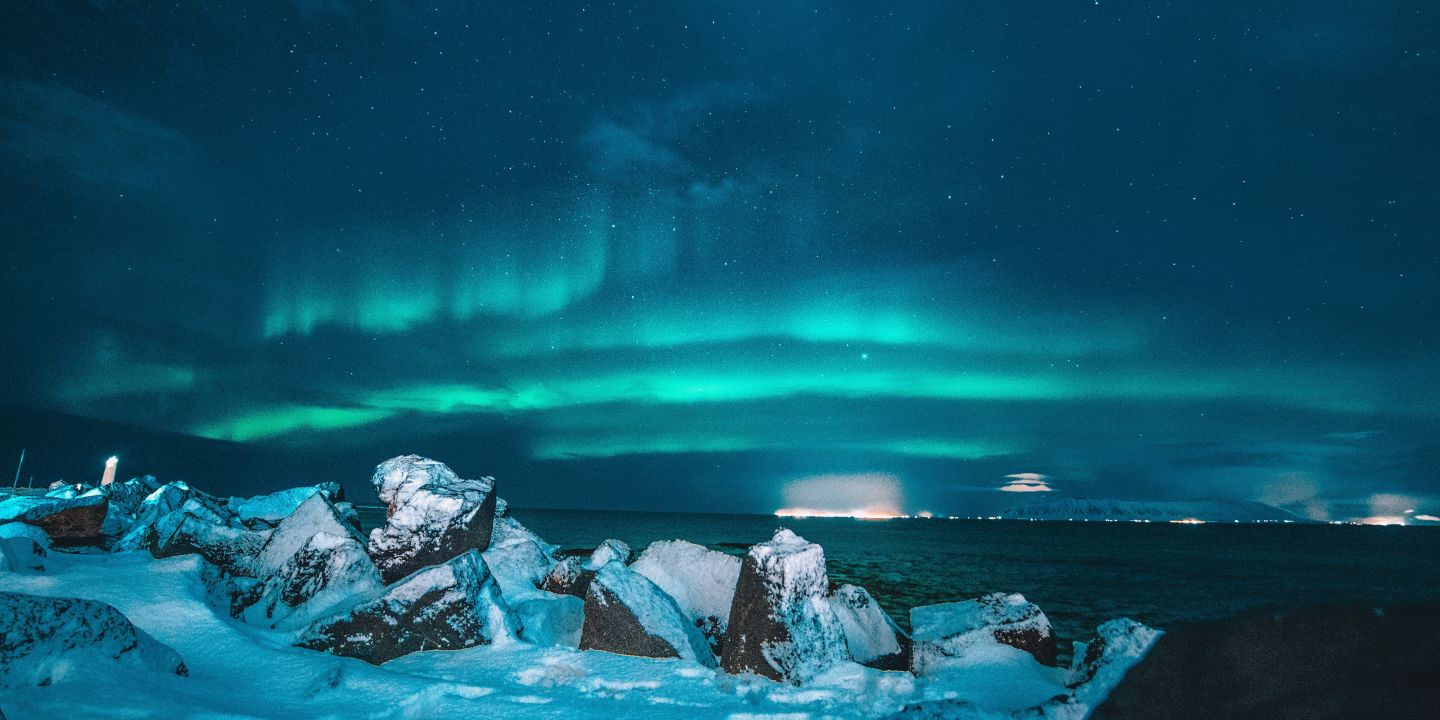 Type

Solo Traveller

Destination

Worldwide

Cruise Line

Hurtigruten Expeditions

Supplier

Hurtigruten Expeditions

Departs

5 September 2022
Breakfast, lunch and dinner including beverages* in Restaurants Aune and Fredheim

A stay in a cabin of your choice

À la carte Restaurant Lindstrøm included for suite guests

Complimentary tea and coffee

Complimentary Wi-Fi on board

Complimentary reusable water bottle

English-speaking Expedition Team who organise and accompany activities on board and ashore

Range of included activities

In-depth lectures and discussions hosted by experts on the Expedition Team

Full use of our Science Center, extensive library and advanced biological and geological equipment

Citizen Science programme where you can assist with live scientific research

Photography tips and techniques for capturing landscape and wildlife from our onboard professional photographer

Use of the ship's hot tubs, panoramic sauna and indoor gym

Informal gatherings with the crew for daily briefings

Landing Activities
Escorted landings with small expedition boats

Loan of boots, trekking poles and all equipment for activities

Complimentary wind and water-resistant expedition jacket

Expedition photographers on hand to assist you
Experience the Arctic wilderness of Iceland, Greenland and Canada
13-day expedition cruise from Iceland to the wilds of Greenland and Canada, via the Labrador and Newfoundland coasts.

Cross the Denmark Strait, Prins Christian Sund and the Northern Labrador coast to Canada's wilderness in our sustainable hybrid-powered cruise ship .

Tour part of Torngat Mountains National Park and visit UNESCO site L'Anse aux Meadows, looking out for whales, moose, caribou and bears on the way.
Wild rugged landscapes
Starting in charming Reykjavik, we'll sail the Denmark Strait to see the stunning summer landscapes of Greenland. We'll then cross Prins Christian Sund, before continuing to the natural beauty and glorious national parks of Canada.
Rich cultures and history
Explore Torngat Mountains National Park, a wildlife haven and the ancestral home of the Labrador Inuits. Encounter local culture in remote Makkovik and a reconstructed 1000-year-old Viking encampment in St Anthony. Your expedition ends in North America's oldest city, St John's.
DAY 1 Cosmopolitan Reykjavik
Your Arctic wilderness adventure begins in Reykjavik. Explore on foot and you'll find galleries, museums, great shopping on Laugavegur, and the striking Hallgrimskirkja Cathedral. Nearby geothermals gave Reykjavik its name, literally translated as 'Smoky Bay'. They also inspired the local pastime of relaxing in a heittur pottur, or public hot tub. You may want to visit Iceland's most famous geothermal spa, the Blue Lagoon. To see more, book one of our Iceland Pre-Programmes. MS Fridtjof Nansen awaits you in Reykjavik Harbour. Collect your complimentary expedition jacket and settle into your cabin as we set sail for the elemental wilds of Greenland.
DAY 2 Across the Denmark Strait
As we cross the Denmark Strait, it's time to explore the surroundings on your hybrid-powered ship. Try the gym, take a swim in the pool, book a treatment in the Wellness Centre, chat to new friends in the Explorer Lounge and enjoy delicious produce in our onboard restaurants.



Later, our Expedition Team will explain how we protect the environments we visit. Using guidelines from the Association of Arctic Expedition Cruise Operators (AECO), you'll learn how to conserve habitats, view animals safely and respect local customs and cultures.
DAY 3 An earthly paradise
Your first stop in Greenland is the uninhabited island of Skjoldungen. Its summer landscape is a rich tapestry of browns, greens and greys as mountains slope to lush Arctic flora. Here and there glaciers flow into the sea, calving icebergs into the fjords along the coast. Activities will depend on weather and ice conditions. We'll try to land so you can enjoy a hike, and perhaps launch kayaks as part of an optional excursion. Whatever we do, we know you'll love being immersed in the glorious land and seascapes Danish explorer W.A. Graah called 'paradise on Earth'.
DAY 4 Prins Christian Sund
At 60 miles long, Prins Christian Sund offers some of the planet's most stunning views. Granite mountains rise against icy glaciers, that merge into the sapphire blues of the sea. Around 100 people live in the colourful fishing village of Aappilattoq. Otherwise, wildlife dominates. See Ringed and bearded seals on the ice; Glaucous Gulls and Black Guillemots overhead. You may even spot minke and humpback whales in the waters. Sea ice may mean we can't enter the sound. But in the true spirit of adventure, we'll simply change course and head for Nunap Isua – Cape Farewell – Greenland's southernmost point.
As we sail towards Canada, you'll have the chance to contribute to international science projects through our Citizen Science programme. Take a look at Happywhale, which uses your photographs to track the movement of whales across the planet. Or join the GLOBE Observer project. It matches your observations of clouds and sky with satellite data – helping space agencies like NASA understand our atmosphere. At the same time, your Expedition Team will be giving lectures and presentations on the wildlife, cultures and places you've seen, and that are still to come.
DAY 6-9 Wildlife in the Torngats
The extraordinary ancestral Inuit heartland is a landscape of mighty peaks and glacier-carved valleys, shaded in tones of peach, green, grey and brown.



It's home to caribou, black bears, wolves, foxes, Peregrine Falcons, Golden Eagles and the mighty polar bear. Professionally-trained bear guards will accompany you on shore, keeping you and the animals safe.



As with all our expeditions, nature is in charge. Each day's activities are based on local weather conditions. Your Expedition Team will find every opportunity to explore on foot, in expedition boats, or in kayaks as part of optional excursions.
DAY 10 Come visit Makkovik
'Pulâgiagitsi!' in Inuktitut means 'Come visit!' – and you can expect to receive a warm welcome from the small community in Makkovik, a town that's only accessible by air or sea.



In the White Elephant Museum, we'll hear about the town's origins as a Moravian Missionary settlement, and then a fur trading and fishing outpost attracting Inuit and Norwegian settler populations.



Makkovik's people will tell you more about today's main commercial activity, snowcrab fishing. In the crafts centre, you'll find beautiful traditional carvings and Inuit art – and in the forest, insights and inspiration along the Poet's Path.
DAY 11 Science and art at sea
Nothing bonds a group better than shared experience and a day at sea is a great chance to chat about adventures so far with fellow explorers and the Expedition Team. It's also an opportunity to learn more. Catch the latest of our onboard lectures, or get a different view of the plants, animals and landscapes you've seen, through the lens of the Science Center's microscopes. You can also get creative in an art workshop, capturing your impressions of the landscapes and cultures in a more expressive form.
St Anthony's Harbour is home to whales, seals, dolphins and more. In fact, the area claims to have the longest whale watching season in North America.



There's a good chance you'll spot moose or woodland caribou in the woodlands. Enjoy a hike up the Tea House Hill trail, where the stunning views are well worth the climb. History buffs will love the reconstructed Norse camp at the UNESCO site of L'Anse aux Meadows. Unearthed by archaeologists in 1960, it's evidence of the first European presence in North America more than 1,000 years ago.
DAY 13 Exploring St John's
Your expedition cruise ends in Newfoundland. The region's oldest city, St John's is a blend of history and modernity. Take in the views from Signal Hill, home to Cabot Tower, where radio pioneer Guglielmo Marconi received the world's first transatlantic wireless message in 1901.



If you have time, see the local sights like Jellybean Row and 'The Rooms' gallery-museum. Nightlife includes award-winning restaurants and a sophisticated bar scene. You'll return home with wonderful memories of your Iceland to Canada adventure, and a new understanding of the nature and cultures we've seen along the way.
The newest addition to our fleet will honor the heritage of her namesake – the Norwegian explorer, scientist, humanitarian and Nobel Peace Prize laureate Fridtjof Nansen. Known for his innovations in Arctic expeditions, Nansen led the first crossing of Greenland on cross-country skis. He is perhaps most famous for his attempt to reach the geographical North Pole during the Fram Expedition (1893-1896).
Interestingly, after Nansen's Fram expedition, the ship was passed on to another great explorer who secretly planned an expedition to the South Pole - Roald Amundsen.
The stunning scenery will be reflected in a rich and comfortable interior design. Scandinavian materials from nature, such as granite, oak, birch and wool will be used to create relaxed and stylish cabins and public areas. All cabins are outside, 50 % will have private balconies, aft suites will feature private outdoor hot tubs with spectacular views.
MS Fridtjof Nansen's three restaurants will host a variety of dining options, with menus drawn from our rich Norwegian and Nordic tradition, as well as international cuisine and local inspiration.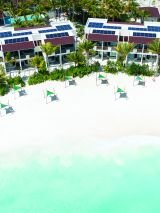 Members from: $1,639 P.P Single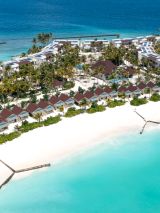 Members from: $1,969 P.P Single
All Cruise prices shown are in Australian Dollars and are per person per cabin twin share unless otherwise stated.

Single/Sole occupancy of cabins with more than one berth is at our discretion as single/sole use of multiple berth cabins will be limited. The price of your voyage or air package holiday arrangements was calculated using exchange rates quoted in the Financial Times Guide to World Currencies on 19.01.2018, Norwegian Kroner (NOK) 10.86; Euros 1.13. We reserve the right to change any of the prices quoted in this brochure although there will be no change within 30 days of your departure date. You will be advised of the current price of the voyage or air package holiday you wish to book before your contract is confirmed.