Papua New Guinea and Philippines Adventurer on Maasdam
---
Explore4: Includes Onboard Spending Money, Pinnacle Grill dinner, reduced deposit and more!
Members from: $3,925 P.P Twin ShareNon-members from: $3,939 P.P Twin Share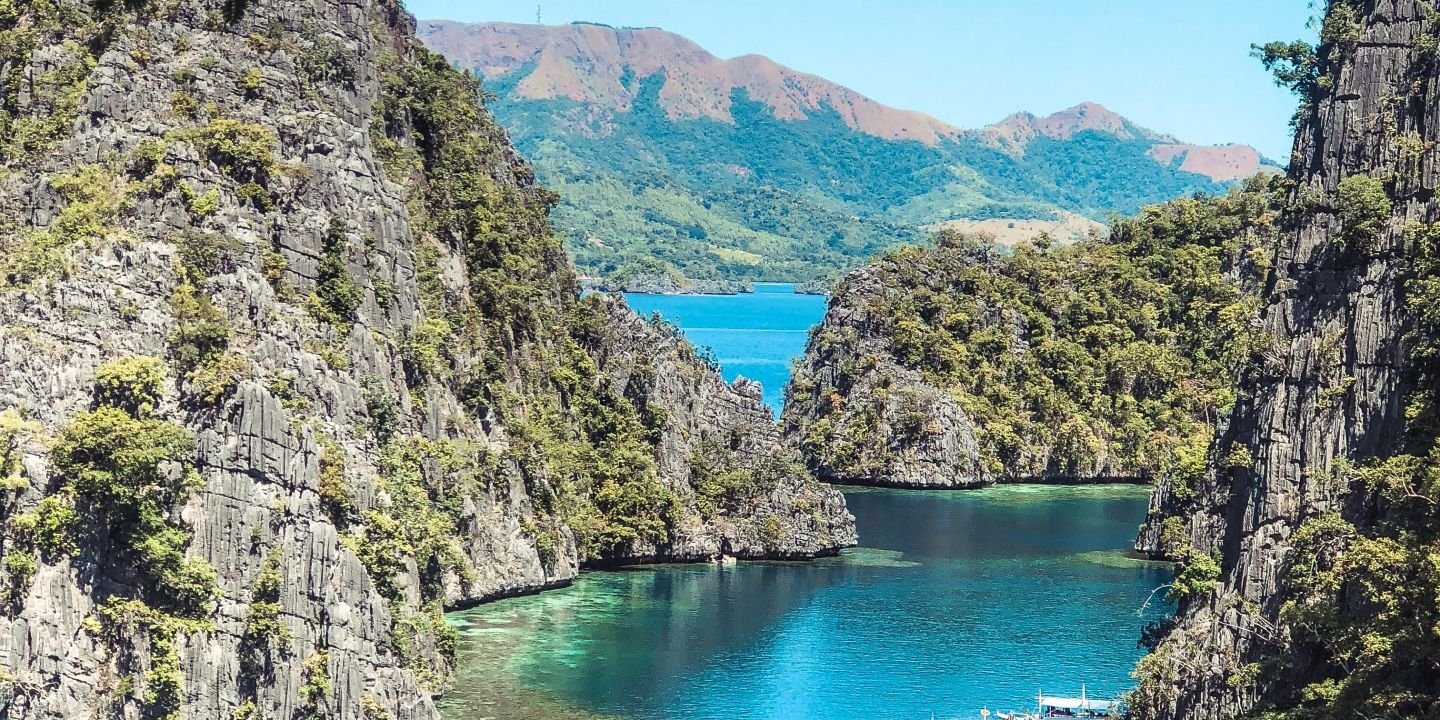 Type

Ocean Cruising

Destination

Worldwide

Cruise Line

Holland America

Supplier

Holland America

Booking Code

M114

Departs

13 February 2021
City-states are rare in the present day—and none are quite like Singapore. In the 20th century, the Southeast Asian nation hurtled itself into the modern world, and it continues to expand its state-of-the-art transportation system and build its edgy skyline. Yet Singapore's urban plan wisely maintained its intimate neighborhoods, many with streets lined with colorful shophouses (a type of building unique to parts of Asia, with businesses located on their ground floors and residences above). Add the city's mix of ethnic groups—mainly Malays, Chinese and Indians—and you get a vibrant cultural scene that attracts a cosmopolitan, international community.

Singapore's food scene—which is arguably the world's most dynamic and runs the gamut from beloved street hawkers to Michelin-starred venues—would merit a trip alone, as would its never-ending shopping options. But the city is also packed with world-class museums, many designed by celebrated architects, and it hosts many major international events, such as the Formula One Grand Prix. Yet only about half of the 720-square-kilometer (278-square-mile) island is developed, which leaves plenty of room for parks and open spaces such as the Bukit Timah Nature Reserve, where an old-growth forest still thrives.
Day 3: Bintulu, Sarawak, Malaysi
Eastern Malaysia's busy port at the mouth of the Kemena River grew from a fishing village to a major economic force, complete with natural attractions and modern shopping venues. The town's world class beach and proximity to the Sarawak Agricultural Park and Similajau National Park — a haven for almost 200 bird species — helped turn this relaxing spot into a favorite of visitors who seek the exotic with their refreshing sea air. Keep your eyes peeled for crocodiles, dolphins, and turtles.
Day 5: Puerto Princesa, Philippines
Puerto Princesa, the capital of Palawan in the Philippines, is home to 250,000 people and offers a vastly different experience from Manila's often overwhelming big-city dynamism. For many travelers, it's simply a gateway to the resorts of El Nido, also on Palawan Island. Those who spend some time here, however, will discover a city that combines a laid-back vibe with beautiful sandy beaches and a wealth of marine life. Nearby, there are also lush mountains, rain forests, waterfalls and dramatic limestone cliffs. Among the most popular sights are the Immaculate Conception Cathedral, where visitors are welcome to celebrate Mass accompanied by choral singing; the Palawan Heritage Center, which displays local artworks and crafts; and the peaceful Palawan Butterfly Ecological Garden and Tribal Village. The city's biggest draws, however, are a boat trip through the limestone caves of the Puerto Princesa Subterranean River National Park, and the beaches and islands scattered around scenic Honda Bay—perfect for snorkeling, sunbathing and picnics. Speaking of food, a visit to the most famous restaurant in the city, Kalui, is guaranteed to be a memorable experience for seafood fans; adventurous foodies can order crocodile sisig, a traditional—and delicious—stir-fry dish.
Day 6: Coron, Busuanga, Philippines
Coron on beautiful Busuanga Island is the perfect home base for undersea adventures. Dive in its pristine waters and explore WW II-era Japanese shipwrecks or take a guided mangrove kayak tour.
Day 11: Jayapura, Papua Indonesia, Indonesia
An out-of-the-way gem, Jayapura offers picturesque white-sand beaches, roadside stands where you can dine on coconuts and fresh, grilled fish; and fascinating World War II history to explore.
Day 13: Madang, Papua New Guinea
Located on the northern coast of mainland Papua New Guinea, Madang is your gateway to the visually dramatic Madang Province. Home to the country's highest peaks, lush rainforests, beautiful beaches and diverse cultures, Madang is a traveler's paradise. Snorkel colorful and pristine coral reefs; experience native life and centuries-old traditions in local villages; and wonder through the Balek Wildlife Sanctuary in search of rare animal and plant life.
Day 15 Alotau, Papua New Guinea
The sprawling town of Alotau, spectacularly located on Papua New Guinea's southeastern tip, is an ideal introduction to the relaxed charms of the region. The capital of Milne Bay Province, Alotau is also the main port for the 600 islands that encompass the area.

The buzzing harbor, just a short walk from town, is a hive of activity, with ships, boats and canoes transporting passengers and plying their trades.The town was the site of the 1942 Battle of Milne Bay, resulting in Japan's first defeat in the Pacific during World War II. Milne Bay was a major Allied base, and some of the war's fiercest fighting took place in Papua New Guinea. Although there's not much to see now, a fascinating Battle of Milne Bay tour combines historic war stories with locals' tales of how modern warfare changed their world.

More broadly, Alotau is an excellent place to gain insight into Papua New Guinea's cultures and traditions; don't miss the Cultural Festival excursion in which you'll see everything from warrior dances to gospel choirs to traditional drumming. For even more local flavor, wander through Alotau Market with its mounds of betel nuts, which many islanders chew.
Day 16: Conflict Islands (Panawal Group), Papua New Guinea
Papua New Guinea is quickly becoming a favorite destination for cruise passengers, and it's easy to see why when you visit the Conflict Islands. Although the name might not sound inviting (don't worry, they're named after a British naval ship, not a war), these 21 islands are like paradise on earth: Tropical islets encircle an enormous turquoise lagoon formed by the rim of a sunken volcano, with vibrant coral reefs and rainbow schools of fish below the water. Located about 160 kilometers (97 miles) east of Papua New Guinea in the Coral Sea, the island group is owned by Australian businessman and conservationist Ian Gowrie-Smith, who is dedicated to protecting the ecosystem of the islands (he has an eco-resort on one island; the rest are uninhabited).Just as Papua New Guinea is one of the wildest and most diverse places on the planet, the seas here offer some of the world's most extensive biodiversity and coral reefs, making for unparalleled kayaking, diving and snorkeling. There are hundreds of coral species and thousands of species of fish and invertebrates such as the sea cucumber. If you ever get bored with watching manta rays float past, lie back on the white sand, look up at the palm trees blowing in warm trade winds or watch the sun set over the lagoon, and dream of owning your own chain of tropical islands.
Day 20: Sydney, Australia
If you want a snapshot of Australia's appeal, look no further than Sydney: The idyllic lifestyle, friendly locals and drop-dead natural beauty of this approachable metropolis and its attractions explain why the country tops so many travelers' wish lists. But Sydney is more than just the embodiment of classic antipodean cool—the city is in a constant state of evolution. A list of what to do in Sydney might start with the white-hot nightlife, with its new cocktail bars and idiosyncratic mixology dens. Inventive restaurants helmed by high-caliber chefs are dishing up everything from posh pan-Asian to Argentine street food, while the famous dining temples that put Sydney on the gastronomic map are still going strong too.

The famed harbor is among the top sights—home to twin icons the Sydney Opera House and the Sydney Harbour Bridge, it is the stepping-off point for some of the city's best cultural attractions and sightseeing. In one day you can sail around the harbor, get a behind-the-scenes tour of the opera house and climb the bridge, with time to spare for people-watching over a flat white at a waterfront café.

Speaking of water, when you plan what to do in Sydney, you will want to include the iconic beaches, where surfers, office workers and tourists alike converge on some of the most gorgeous shoreline scenery anywhere. Bondi, Bronte and Clovelly are all within easy reach of the Central Business District, as is Manly, a charming seaside town located a short ferry ride from Circular Quay. Beyond the city you'll discover UNESCO World Heritage Sites and the chance to encounter Australia's cuddliest wildlife—a perfect way to round out your envy-inducing Sydney photo collection.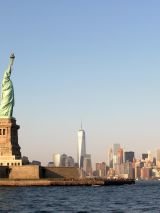 Members from: $5,299 P.P Twin Share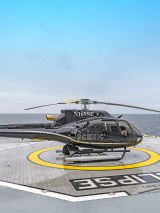 Members from: $15,639 P.P Twin Share
Fares are in AU$, per person, for cruise or Land + Sea Journey only, based on double occupancy. Fares shown in this view may not be current. Changing the dates may change fares. Fares include Taxes, Fees & Port Expenses. Payments made by credit card are subject to a service charge of 1.1% for VISA/MasterCard and 2.3% for American Express. This service charge does not apply to payments made by debit card. Pricing and availability subject to change without notice. Stateroom availability varies by ship and category. Images shown are representative of a stateroom in that category. Room measurements are approximated, and rooms in the same category may vary in size and/or have different furniture placement, windows or fixtures from those pictured. Please see cruise contract for cancellation fees.