Christmas in Antarctica on Ocean Endeavour
---
Take the Christmas holiday of a lifetime – an 11-day expedition exploring the wonders of Antarctica, the Great White Continent. Set foot on the Antarctic Peninsula, spot seals resting on the icefloe and witness seabirds nesting along the great landscapes that must be seen to be believed.
Members from: $13,079 P.P Twin ShareNon-members from: $13,345 P.P Twin Share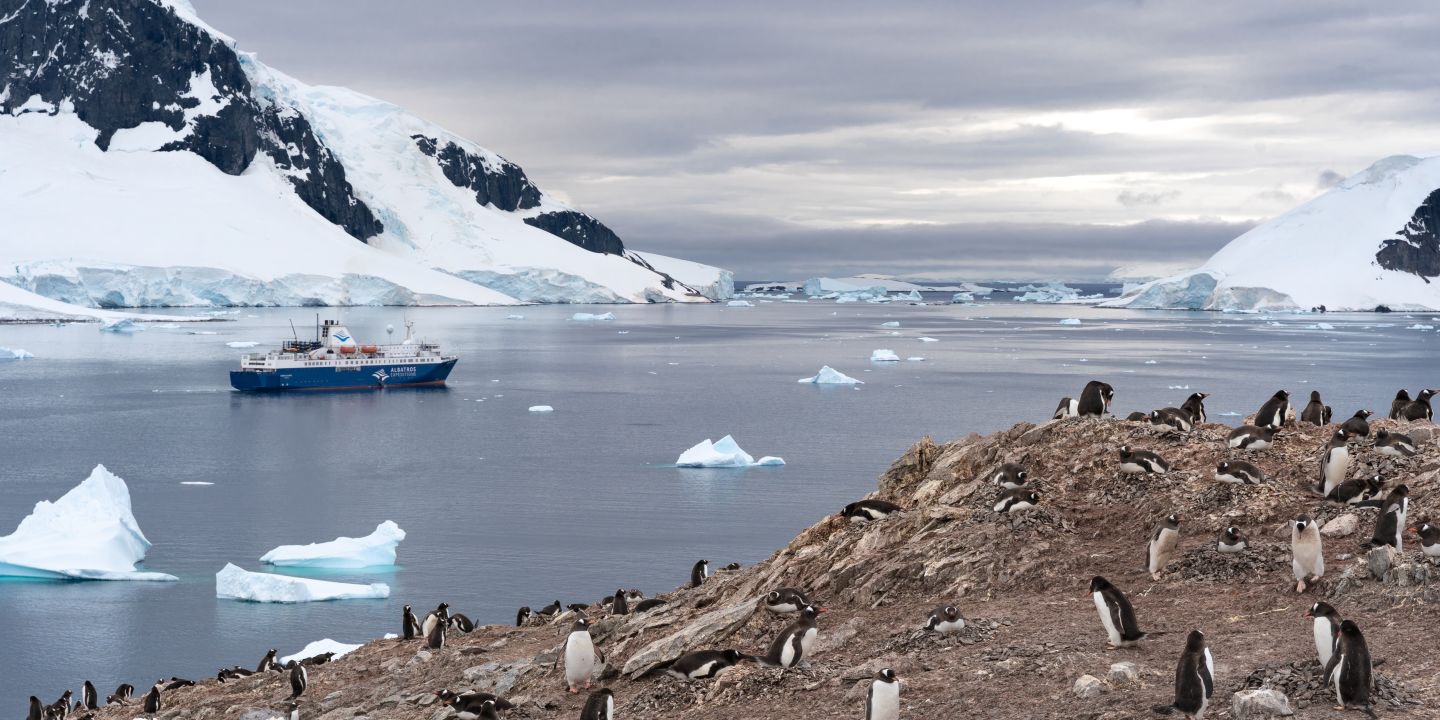 Type

Ocean Cruising

Destination

Polar Regions

Cruise Line

Peregrine

Supplier

Peregrine

Booking Code

PPCIA

Departs

18 December 2020
Journey to Antarctica for the ultimate white Christmas.
Take the Christmas holiday of a lifetime – an 11-day expedition exploring the wonders of Antarctica, the Great White Continent. Set foot on the Antarctic Peninsula, spot seals resting on the icefloe and witness seabirds nesting along the great landscapes that must be seen to be believed. Marvel at the surrounds of the ice-capped mountain ranges and be inspired as you explore bays filled with immense icebergs and glaciers. Visit penguin rookeries, spot minke and humpback whales and enjoy regular Zodiac excursions for up-close wildlife encounters. After a day of exploration, relax in in the ship's heated saltwater pool, sauna or book into the health spa on board. Onboard experts, ample space and five-star lashings make this a Christmas adventure to remember.
Why you'll love this trip
The festive season is one of the most active times for wildlife and there are plenty of opportunities to see penguins, seals and whales with the midnight sun and our expert polar team leading the way

Enjoy the freedom to customise your trip with a wide range of optional activities. In addition to regular Zodiac excursions, choose to explore the water on a kayaking expedition, sign up for a photography masterclass, rejuvenate with some onboard yoga and massage, or camp out overnight like a true polar explorer

Whereas most polar expeditions of this kind have a crew-to-passenger ratio of ten, fifteen or twenty to one, Peregrine expeditions on the Ocean Endeavour have an expedition crew member for every eight passengers for a greater personal touch

Our experienced leaders have made hundreds of polar voyages. Learn about the history, geography and wildlife of the Antarctic from experts in marine biology, glaciology and history

Rest assured you will leave only footprints behind. Your Antarctica expedition is carbon offset, and we serve only sustainably-sourced seafood, avoid single-use plastics and use biodegradable and phosphate-free cleaning products on board

This is the perfect adventure for solo travellers, with single cabins at the same price as some twins
Your Christmas trip starts in Ushuaia. Upon arrival, you'll be transferred to the hotel and settle in before meeting your fellow travellers. Ask reception for details of where to meet for your evening briefing. Arriving earlier? There are plenty of activities to choose from. Tierra del Fuego National Park can be visited on a day trip or if there's less time, take a walk around town and head to the main street of Avenida San Martin (San Martin Avenue), in downtown Ushuaia, for any last-minute shopping needs. The Museo Maritimo (Maritime Museum), housed in an old prison, sets the scene with its fascinating history or simply enjoy the tantalizing flavours of Argentinean cuisine at a local restaurant.

Meals included
There are no meals included on this day.
Day 2: Ushuaia – embarkation day
This afternoon you'll be transferred to the city's port for boarding the Ocean Endeavour. After meeting your fellow passengers and settling into your cabin, begin the journey through the famed Beagle Channel. Look around at the incredible views as we glimpse our last sight of land and head south towards Antarctica.

Meals included
breakfast
dinner
Spend two days travelling across the legendary waters of the Drake Passage, named after the famous English seafarer, Sir Frances Drake. If conditions allow, enjoy the outer deck space for your first sightings of dolphins, whales and orcas as well as seabirds including the iconic albatross. A comprehensive optional lecture program will also get under way, with some fascinating insights into Antarctic history, geology, biology and everything in-between. Today we continue crossing the Drake Passage, scheduled to reach the Antarctic Peninsula by early evening if conditions are favourable. The first sighting of land always brings great excitement on any expedition south.

Meals Included
breakfast (2)
lunch (2)
dinner (2)
Days 5-7: Antarctic Peninsula
The Antarctic Peninsula gives access to a high number of wildlife sightings on a mountainous backdrop of ice and water. Zodiac rides allow for a closer encounter with marine life such as whales and seals. Onshore exploration takes you to penguin rookeries with optional activities for the active adventurer – snowshoeing, kayaking and camping overnight (these must be booked before departure).

Landing sites will depend on the ship's location and weather conditions, but a full list of sites can be found at https://www.peregrineadventures.com/en-au/antarctica/landing-sites. Our lecture program from experts in polar wildlife continues during our voyage and throughout the trip the team is on-hand to answer any questions you may have.

If the weather conditions make an excursion unsafe, the crew will arrange for alternative activities on the ship – such as wildlife presentations, documentary screenings or you can make the most of the wellness spa, heated pool and sauna, library and gym on board.

Meals Included
breakfast (3)
lunch (3)
dinner (3)
Day 8: Christmas in Antarctica
Wake up to the whitest of white Christmases and see if Santa has found his way from the North to the South Pole. Enjoy the festive spirit on board the ship. Of course, there are still landings to be made and all things Antarctica to marvel at. Wildlife encounters along the Antarctic Peninsula are likely to include Weddell, crabeater and leopard seals; gentoo, Adelie and chinstrap penguins and elephant seals.

Meals included
breakfast
lunch
dinner
Leaving Antarctica behind we cruise north to our home port of Ushuaia. Now is the time to reflect on the amazing journey. We are scheduled to reach the waters of the Beagle Channel by the evening, ensuring a restful night's sleep before the last day of departure. Our last meal together is often a highlight, so live it up and enjoy as you celebrate the trip with your fellow travellers.

Meals included
breakfast (2)
lunch (2)
dinner (2)
After breakfast we disembark the ship as the journey comes to an end. Transfer to the airport is included for flights departing today.

Meals included
breakfast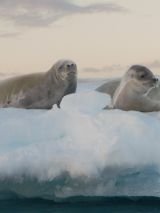 Members from: $16,165 P.P Twin Share
Arctic and Antarctic bookings have an increased deposit requirement of 20% of the full voyage cost (before any discount). The balance is due 120 days before departure. If a booking is cancelled 120 days or more before departure - the cancellation fee is the full loss of the deposit paid. If a booking is cancelled between 119 days and departure - the cancellation fee is 100% of the total price of the voyage. Other fees may apply for air tickets and other arrangements booked in conjunction with a Polar voyage.

ADVENTURE ADD ON's
Kayaking is available to book on all Antarctic voyages. Some voyages also offer other activities such as camping and snowshoeing. All of these activities must be booked prior to departure and incur an additional cost. Spaces are limited so please enquire at time of booking. For kayaking, previous, recent experience is essential. Your voyage is operated by our sister company, Intrepid Travel. Your group will be a mixture of Peregrine booked passengers and other international like-minded travellers from Intrepid.