Around the world 2020 aboard a privately chartered Qantas 747
---
Experience a world filled with indulgence and adventure as we jet form one enchanting destination to the next.
Members from: $21,955 P.P Twin ShareNon-members from: $22,400 P.P Twin ShareSolo traveller from: $24,402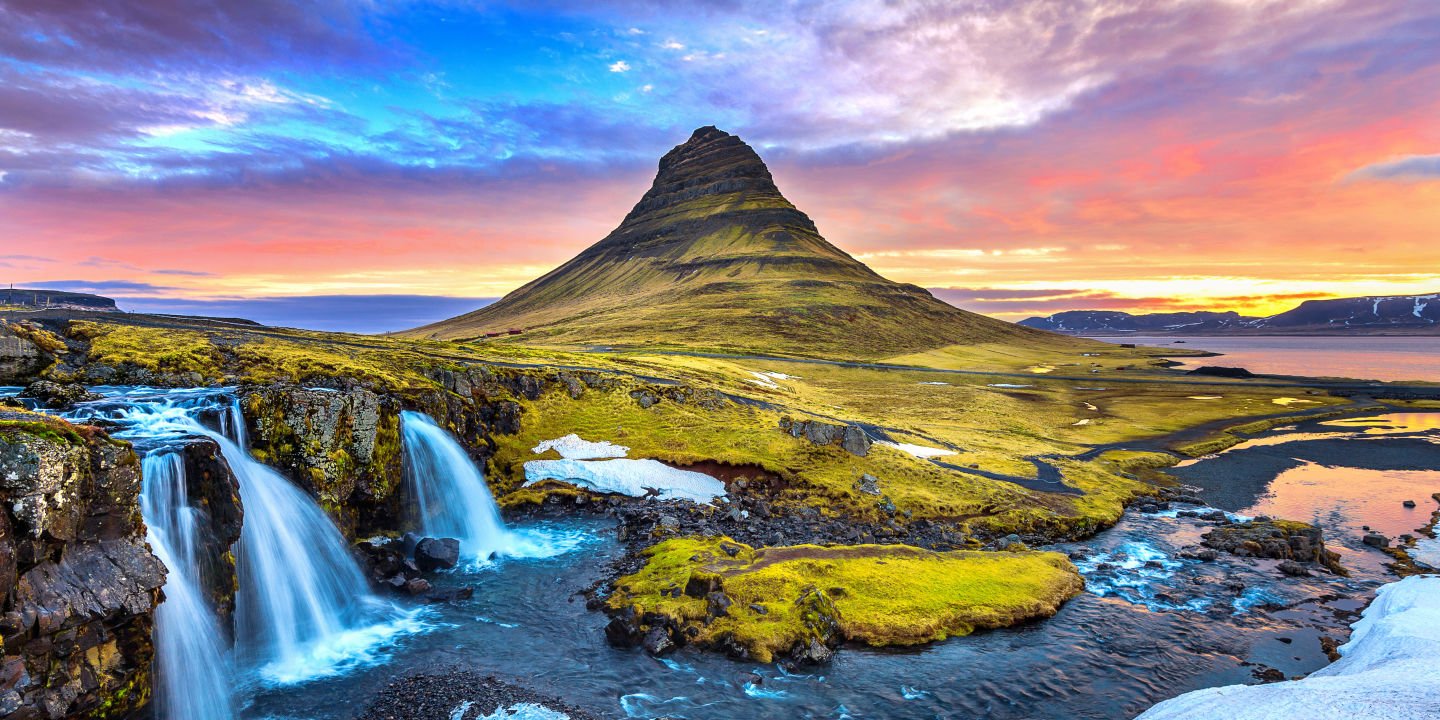 Type

Escorted Touring

Destination

Worldwide

Supplier

Constellation Journeys

Booking Code

CONSAR2020

Departs

29 April 2020
All day time travel aboard a privately chartered Qantas 747

All accommodation in luxury hotels

The services of Constellation Journey Leaders including a doctor

Comprehensive sightseeing program including numerous 'A La Carte' options

Bottled water in hotels and whilst sightseeing

Travel Insurance (subject to meeting the requirements of the insurer)

Transfers, tipping and taxes

The Constellation Concierge Service – transporting your luggage to and from airports and hotels for your convenience
This adventure 'Around the World' will be our third privately chartered Qantas journey. The selection of destinations, based on guest requests and our extensive travel knowledge, are true icons of the world. And with direct flights from one enthralling location to the next you're able to make the most of every moment.
Welcome to Constellation Journeys, where travel to hard to reach places is made easy. In 2020 we offer what may be one of our most exciting journeys by Private Qantas 747.
Explore the extraordinary Angkor Wat temple complex
Step back in time at the Silk Road city of Samarkand
Marvel at the Lost City of Petra
Breathe the pure air of Iceland
Discover the Mayan ruins at Chichen Itza & Uxmal
Claim your piece of paradise in Tahiti
With Constellation Journeys you travel not only in comfort and style but with peace of mind. Every last detail has been taken care of – from caring for your luggage to knowing the best places for dinner. We do the hard work and take care of the details so you can relax and enjoy the moment.
Our privately chartered Qantas 747 ensures your safety, comfort and convenience in the air. Our aircraft flies directly between each location and expedited customs and immigration clearances are provided, where possible, at airports. It would be impossible to complete this itinerary within the same duration without a private plane.
Earn Qantas Points on your Around the World Tour*
Your journey with Constellation Journeys can contribute to your Qantas Points balance - considerably. Depending on the class you select, you will benefit from a sliding scale of points that could take you even further on your next journey.
*You must be a member of the Qantas Frequent Flyer program to earn and redeem Qantas points. A joining fee usually applies, however Constellation Journeys has arranged for this to be waived for new customers at www.qantas.com/freejoin
Wednesday 29 April: Depart Sydney to Angkor Wat, Cambodia
Welcomed aboard in Sydney by a handpicked Qantas crew and the Constellation team you'll get a taste of what lies ahead.
Thursday 30 April: Angkor Wat - Cambodia, a la carte options
A La Carte options feature throughout your journey, get your first taste of them this morning:

Early risers are rewarded by a trip to see the sun rise over Angkor Wat. Or stay nestled in bed a little while longer before beginning your exploration.

No matter your choice it won't be long before you're marveling at the intricately carved bas reliefs of Angkor Wat and the Bayon, as well as exploring the 'jungle temple' of Ta Prohm. Return to your hotel for a late lunch. Spend time relaxing poolside or venture to the nearby markets. Angkor Wat provides an incredible backdrop for a special gala dinner tonight.
Friday 1 May: Angkor Wat Cambodia, A day of choices awaits you
Delve deeper and discover the lesser known temples in the Angkor complex – there's so much more to see.

Once you learn to ride a bike you never forget how. So take to the Cambodian countryside astride two wheels, leisurely cycling through rice paddy fields via local villages and schools. A great way to delve into local life.

If cycling's not your thing there's still an opportunity to immerse yourself in local life. Aboard an Army Jeep drive through rural landscapes to San-Day village for a traditional lunch.

Channel your inner Masterchef at Mahob's organic farm and cooking school, learning the secrets of Khmer cuisine to impress dinner guests back home.

This evening choose to dine at one of your hotel's restaurants or join the Constellation team for a taste of local flavours.
Saturday 2 May: Samarkand - Uzbekistan
Samarkand. There are few more evocative or intriguing cities and fewer still with such a complex history. Today you achieve the ordinarily impossible, flying directly from Siem Reap to Samarkand. With lunch and an accompanying glass or two of fine wine on board you'll reach the Silk Road before day's end.
Sunday 3 May: Samarkand - Uzbekistan
A city of fierce legends and fables that stretch through the centuries. This morning we take in the sites, from the extraordinary tiles and azure domed madrassas of Registan Square to Gur Emir Mausoleum, the final resting place of Tamerlane. Before a traditional tea ceremony and lunch we'll pay a visit to Ulugbek Observatory and the Bibi-Khanym Mosque.

​An afternoon of A La Carte options from which to choose:

Visit the paper making factory of Meros, watching mulberry bark transform into exquisite paper products.

The silk trade is still plied today. Visit a silk carpet factory and watch the intricate silk carpet making process. The perfect place to purchase a custom designed carpet!

Registan Square by night takes on a dreamlike quality. This evening's dinner at Ulugbek Madrasa on Registan Square will live long in your memory
Monday 4 May: Petra and the Dead Sea - Jordan
Welcome back on board our flying home we journey to Amman and transfer directly down into the Jordan Valley for three nights of luxury by the Dead Sea.
Tuesday 5 May: Petra and the Dead Sea - Jordan
Jordan is not an easy country to reach yet the ancient city of Petra ranks high on most travellers' bucket lists. After today you can cross this incredible ancient city, carved into the rockface, off your list.

Anticipation builds as you wind your way through the narrow Siq, to be greeted as you turn the last corner by the magnificent Treasury building. And that's just the beginning. The artefacts and buildings of this New Seven Wonder of the World lay almost untouched for centuries. Today the hidden secrets and iconic wonders of the 'Lost City' of Petra are yours to discover. Travel back to your hotel by the Dead Sea for dinner this evening.
Today you can make Jordan your own – select from our A La Carte options:

Visit the market town of Madaba, known for its Byzantine mosaics including a large 6th century mosaic map of the Holy Land. Continue to Mt Nebo, where Moses is said to have seen the Promised Land.

Be mesmerised by the beauty of Jerash as you step between the Roman ruins and entwine yourself into its remarkable history.

Make the most of your time in this incredible region and travel to Jerusalem in neighboring Israel. At the cross roads of history and the intersection of faith Jerusalem is one of the world's oldest cities.

Or simply relax at your Dead Sea resort, floating in the buoyant waters and applying the cure-all mud to your body.

This evening a special dinner is planned… the rest is a surprise!
Thursday 7 May: Reykjavik - Iceland
Back on board our private 747 with its friendly Qantas crew relax with a glass of French Champagne and top quality meal service for the direct flight to Iceland.

For a country with the word "ice" in its name, Iceland has become a travel hot spot – there's nowhere in the world quite like it. Waste no time becoming familiar with the lunar landscapes and moss covered fields as we take a pleasant diversion on our way from the airport to your hotel.
Friday 8 May: Reykjavik, Iceland a la carte options
The next two days bring you many ways to experience this remarkable country – mix and match as you desire with our
A La Carte options:

A day of true adventure. Drive through the countryside, stopping to see the many waterfalls and lava flows en route to Langjökull glacier. Board a glacier truck across the ice to the entrance of an ice cave where you'll venture inside the iceberg itself!

Visit the site of the world's oldest parliament, Pingvellir and the meeting point of two tectonic plates. Continue onto the Geysir area to witness the extraordinary phenomenon of geysers spouting water into the air, some as high as 30 metres! Nearby is the impressive Gullfoss, Europe's most magnificent waterfall. Watch as the water thunders to the gorge below.

Take a journey through the stunning landscapes of Iceland's southern coast. Breathtaking scenery melds into the fables and stories of Iceland. Sheer cliff faces, glacial rivers and waterfalls rivet your eyes to the scenery.

Soothe yourself in the geothermal mineral rich waters of the iconic Blue Lagoon.
Sunday 9 - 10 May: Merida and Chichen Itza, Mexico
It's goodbye land of ice and fire, hello Mexico. Merida is a charming colonial town on the Yucutan Peninsula. And while you might be here for ancient Mayan ruins don't be surprised if it's Merida herself that steals your heart.
Monday 11 May: Merida and Chichen Itza, Mexico
One of the most dramatically beautiful Mayan cities, the once thriving kingdom of Chichen Itza, is one of the New Seven Wonders of the World and a UNESCO World Heritage Site. Today is dedicated to exploring these magnificent ruins as local Maya guides regale us with stories of bravery, battle and brutal human sacrifice.

Return to your hotel for an array of diverse dining options – the choice is yours.
Tuesday 12 May: Merida and Chichen Itza, Mexico
As a Mesoamerican civilisation the Maya Empire was highly sophisticated, known for its art, architecture, mathematics and
astronomy. Yesterday we witnessed what is considered the most expansive of the Mayan ruins. Today you've got some choices to make!

Visit what is considered the most elegant remains of the Mayan civilisation at Uxmal, where ornate stone mosaics and soaring vaulted arches remain centuries later.

Travel to Izamal, Mexico's most vivid juxtaposition of three cultures. Ancient pyramids surround one of the largest monasteries the Spanish ever built in Mexico, while contemporary Maya artisans do a brisk trade in their traditional crafts.

Or if you'd prefer a more leisurely day explore Merida's charms with a morning city tour.

This evening you're welcomed into a traditional hacienda for a magical dinner.
Wednesday 13 May: Papeete - Tahiti
All of our Qantas flights are non stop, direct from one destination to the next, that's the beauty of travelling aboard a privately chartered aircraft. Stretch out in your seat and make the most of the superior quality wine and food served on board. By now you'll know your fellow travelers and the on board atmosphere is more like a social gathering than a flight.

We arrive into Tahiti this evening in time to enjoy a Polynesian dinner at your hotel.
Thursday 14 May: Papeete - Tahiti
You're in a tropical paradise and it's your last full day on holiday – what do you do?

Explore the city. Wander the market in search of photo opportunities and local traders. Visit Tahiti's Notre Dame Cathedral and the world's only Black Pearl Museum. Return to your resort for an afternoon of Tahiti time – pool, beach, spa?

Adventure to the heart of the island by exploring the main crater in the Papenoo Valley and the lush vegetation of Tahiti's giant ferns and colourful plants. Cross rivers, view impressive waterfalls and take in the pure mountain streams. This is a true 4WD adventure.

Visit the Tahitian Market and watch the local people plie their trade. Stand on the site of Venus Point, where Europeans first encountered Polynesia and continue along the wild east coast, stopping at waterfalls and witnessing the stunning beauty of the island before a Tahitian flavoured lunch. Before returning to your hotel make a stop at the Spring Garden of Vaipahi to admire the tropical plants and trees as well as the sacred site of Marae Arahurahu.

Dinner tonight is a choice of one of the restaurants in your hotel.
Friday 15 May: Papeete - Tahiti
The time has come to say farewell to newfound friends. The best place for goodbyes is where it all started, aboard your private Qantas 747. The flight home is sure to be lively as you exchange numbers and reflect on our adventure Around the World.
Saturday 16 May: Return to Sydney
Arrive in Sydney today with time to connect to some Australian cities. Just be warned, it may take a week or so to adjust back
to reality!
With five cabin classes available, your journey will set the standard in air travel. A hotel in the sky, you'll receive gourmet dining options prepared by the on-board chef and an enviably stocked bar full of French Champagne, premium quality wines, beers and spirits. Within each class guests will rotate seats on each sector, ensuring a varied allocation of seats throughout the journey.
Superior Class: At Constellation Journeys we are proud to make our own rules. Our Superior Class guests will travel in Economy Class seats and enjoy everything from enhanced dining to French Champagne on board. All the seats are occupied in this part of the aircraft but this is much more than just your average flight – you'll receive the VIP treatment.
Superior Plus: If personal space is your priority, rest assured you will have ample room to spread out in Qantas Economy seats with a guaranteed window or aisle seat and an empty seat next to you. An enhanced dining and bar service are included. This is how life in the clouds should be.
Premier Class: If you're looking for that little bit extra from your journey why not upgrade to Premier Class, where you can enjoy Qantas Premium Economy seats, designed for comfort and relaxation. You will also enjoy the Qantas Business meal and bar service. Our Business Class options are detailed on the following pages.
Business Class: Featuring Qantas' award winning Business service you can enjoy the next level of comfort with fully lie flat sleeper seats located on the main deck of our Qantas Boeing 747. Private car transfers to and from your home, exclusive Business Class dining and a selection of the very finest hotels complement our Business Class Experience.
Business Prestige: Located on the exclusive upper deck of our Qantas Boeing 747 you will find your haven in the sky. Once the place of piano bars and cocktail lounges, this intimate and private section of the aircraft offers only 18 guests Qantas First Class meal service together with First Class wines, beers and spirits including Vintage Champagne, all enjoyed from the comfort of your fully lie flat sleeper seat. You will also receive a First Class amenity kit featuring ASPAR skincare products and First Class pyjamas. On the ground you will enjoy the highest standard of accommodation including suites in most hotels and private car transfers to and from each airport.
It's seldom you find a journey that has it all, but with years of industry experience, the experts at
Constellation Journeys have curated astounding moments in travel to bring you nothing but the best. As travel industry veterans, our attention to detail is second to none. What's more you can leave your wallet at home because we pride ourselves in taking care of absolutely everything once you join us. And whilst you can select from a range of flight classes on board, irrespective of the class you choose, we are proud to offer the complete package to all our guests. You will enjoy all meals, impressive accommodation, a comprehensive sightseeing program with enhanced touring from our A La Carte range plus those thoughtful additions that make your trip extra special.
Handpicked Journey Leaders
We have called on the best and most experienced Journey Leaders to inspire and guide you through your trip of a lifetime. These very special individuals live and breathe discovery, companionship and hospitality as second nature.
With Constellation Journeys you will always have the peace of mind that you are being escorted every step of the way, with the very best local guides at your service. Local knowledge and cultural immersion is key to ensuring you enjoy the most authentic experience – and rest assured every guide from every country is ready to answer all your questions about history, the arts – and where to find the best cup of coffee.
We appreciate that not everyone wants the same thing from their holiday. Some guests like walking tours, while others prefer shopping days. Some are looking for the great outdoors, while others prefer museums and galleries. Celebrating the delights of difference, we are proud to present our A La Carte options,
inviting you to build your own holiday on top of our core touring experiences, with a range of enhancements to suit every taste. Think cycling through rice fields or learning the secrets of Cambodian cuisine at an organic cooking school. Take a diversion to the historic wonders of Jerusalem. Walk into the heart of a glacier or swim in the Blue Lagoon in Iceland. Explore the charms of Merida on a morning city tour. And in Tahiti take a 4WD expedition through the mountain streams and lush vegetation. Look out for the A La Carte options for a taste of what's on offer, with more to be revealed as your journey nears.
All A La Carte options are included (unless otherwise stated).
Have you ever been on a tour where the crowd is so large you can't hear the guide? That won't be a problem with Constellation Journeys. We provide each guest with a personal headset to hear the guide's commentary without interruption or distraction. Plus our generous ratio of staff to guests ensures you receive the personal attention you deserve, with your every need catered for.
The transportation we use for sightseeing is never overcrowded, ensuring you can sit back, relax and see the sites in comfort.
The Constellation Concierge Service
Our Journey Leaders take care of your luggage, from airports to your hotel room. And if shopping is part of your plan you can rest assured we've made plans for your purchases. When you have your own plane excess luggage doesn't have to be a concern. We invite you to shop to your heart's content without worrying about how you're going to get everything back to Sydney.
Standing in line is never fun, that's why, wherever possible, we have made arrangements in advance to expedite your clearance through customs and immigration formalities.
For your peace of mind we have invited a fully qualified doctor onto our private jet for the duration of the journey. Of course, we're not saying any of us will need it, but in our experience, travellers benefit from this peace of mind when exploring far flung corners of the globe. Your health and wellbeing is our priority
The Constellation Collection
If you're anything like us, one of the things you look forward to most when travelling is the hotel. There's nothing like that feeling of stepping through the door of your room for the first time and checking out the view or climbing between the crisp sheets of the bed after a day of adventure.

The hotels we have in the Constellation Collection are set to astound and delight. From modern chic to colonial grace, our fine hotels are the pick of the bunch. Want to boast to the folks at home? You'll be happy to know WiFi is included in all our hotels. For your comfort we have opted to use multiple Constellation Collection hotels in most locations we visit. It's important that we maintain a sense of space and convenience for our guests, whether
ensuring an unhurried breakfast, a civilised check in process or relaxing with a cocktail by the pool.
Dining can be as much a part of one's journey as the sights themselves. That's why we source the ideal balance between local flavours and international cuisine. From the exotic delicacies of Cambodia to Tahiti's freshest seafood you'll be presented with a culinary trip around the world.

We know that one person's preferences are not the same as their neighbour, that's why, where possible, we offer a choice in dining options. Sometimes we'll dine together at a lavish gala dinner accompanied by entertainment, at other times you have the choice to dine from the A La Carte menu at a selection
of restaurants. On occasion our remote location may dictate a more simple
meal but rest assured, we do our best to ensure your experience is as pleasurable as possible.
With Constellation Journeys the fun doesn't end when the sun slips below the horizon. On several evenings throughout your trip we have arranged some very special gala dinners, experiences you'd never be able to have if you travelled independently. We know from past experience that these evenings often end up being listed as one of the overall highlights of the journey.

> An orange sky glows behind Angkor Wat, signifying the beginning of a very special Khmer dinner at the temple

> Registan Square provides a magical setting for an evening of Uzbek
entertainment

> Experience true Mexican hospitality at a traditional Hacienda in Merida – a
night to remember
Constellation Journeys' World Tour
The beauty and wonders of the world are ripe for discovery. This is your guide to pleasures unique and wonders unconquered. We're delighted to introduce six
magnificent destinations on a voyage rich in culture and mystery.