South Pacific Crossing on Noordam
---
From Sydney, Australia to Honolulu, USA.
Members from: $2,779 P.P Twin ShareNon-members from: $2,799 P.P Twin Share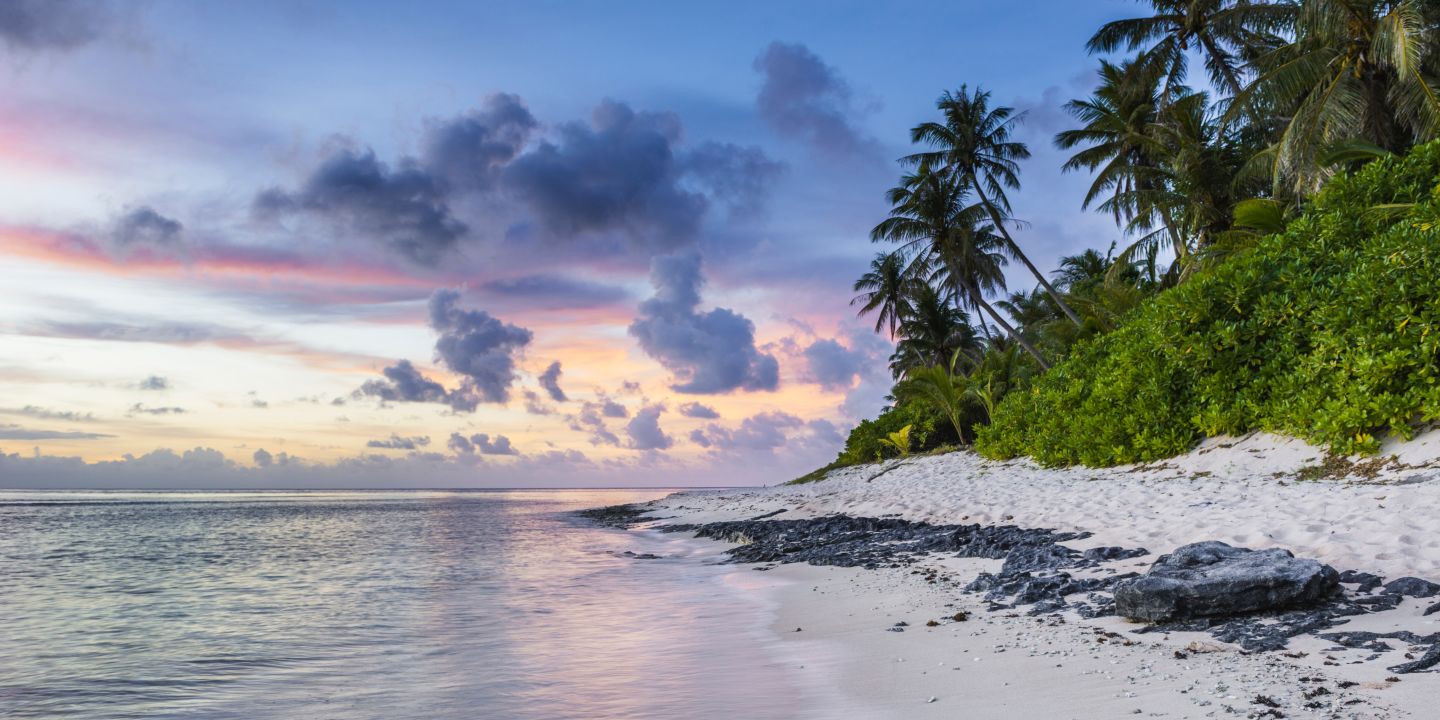 Type

Ocean Cruising

Destination

Worldwide

Cruise Line

Holland America

Supplier

Holland America

Booking Code

N025A

Departs

16 April 2020
Unwind on your own blissful adventure in paradise, sailing from Australia to Honolulu and calling in such remote, pristine islands as Noumea, Savusavu and Pago Pago, where you can swim, snorkel and explore local cultures.
If you want a snapshot of Australia's appeal, look no further than Sydney: the idyllic lifestyle, friendly locals and drop-dead natural beauty of this approachable metropolis and its attractions explain why the country tops so many travelers' wish lists. But Sydney is more than just the embodiment of classic antipodean cool—the city is in a constant state of evolution. A list of what to do in Sydney might start with the white-hot nightlife, with its new cocktail bars and idiosyncratic mixology dens. Inventive restaurants helmed by high-caliber chefs are dishing up everything from posh pan-Asian to Argentine street food, while the famous dining temples that put Sydney on the gastronomic map are still going strong too.

The famed harbor is among the top sights—home to twin icons the Sydney Opera House and the Sydney Harbour Bridge, it is the stepping-off point for some of the city's best cultural attractions and sightseeing. In one day you can sail around the harbor, get a behind-the-scenes tour of the opera house and climb the bridge, with time to spare for people-watching over a flat white at a waterfront café.

Speaking of water, when you plan what to do in Sydney, you will want to include the iconic beaches, where surfers, office workers and tourists alike converge on some of the most gorgeous shoreline scenery anywhere. Bondi, Bronte and Clovelly are all within easy reach of the Central Business District, as is Manly, a charming seaside town located a short ferry ride from Circular Quay. Beyond the city you'll discover UNESCO World Heritage Sites and the chance to encounter Australia's cuddliest wildlife—a perfect way to round out your envy-inducing Sydney photo collection.
Day 4: Noumea, New Caledonia
Back in the days when European countries were establishing colonies all over the globe, the standard reason for territory-grabbing was riches: gold, silver, cumin. The French took a different approach. They grabbed what was pretty and proceeded to teach the locals how to bake outstanding baguettes. In fact, once they'd gained a foothold, they ignored the palm trees, the lagoons, the beautiful sharp mountains, and began creating mini-Frances wherever they could.

Nouméa is a French city with Polynesian accents, cooled by ocean breezes and set among tropical flowers the size of dinner plates. With one of the healthiest reef systems left on earth, the island's lagoons, a UNESCO World Heritage Site, hold more than 9,000 species of fish and marine life. The Kanaks, the native people to whom the French first gave cooking lessons, already lived lives rich with fish, taro and coconuts fresh from the tree. And, although the two cultures didn't always get along, they agreed on one thing: stick with the prettiest real estate you can find.
Day 5: Kuto, Ile Des Pins, New Caledonia
The Isle of Pines—Île des Pins in French, or Kunié to New Caledonia's indigenous Melanesian people—is located 60 kilometers (37 miles) southwest of Grande Terre, the main island of the archipelago that makes up New Caledonia. With less than 2,000 inhabitants spread across its 152-square-kilometer (59-square-mile) size, Île des Pins brims with enough natural beauty to have earned it the nickname "l'île la plus proche du paradis" ("the island closest to paradise"). Its principal draws are its beaches, especially those around the bays of Kuto and Kanumera, where one can swim with colorful tropical fish, while the island's name, bestowed upon it by the English captain James Cook, refers to its abundant soaring pine trees, which can reach up to 60 meters (197 feet) in height. The official administrative area (and only village) is Vao in the south, but the port of Kuto serves as the island's chief gateway and offers accommodation, restaurants, shops and more. Isle of Pines was a penal colony for some 3,000 political prisoners from Paris in the 1870s, and traces of that history are visible in the shape of overgrown prison ruins.
Lautoka is not in a logical position to be one of Fiji's busiest ports. Ports are usually found in bays or harbors; here it's just the open Bligh Water (yes, that Bligh, who, after his crew mutinied in Tahiti, proceeded to pull off one of the greatest sailing feats in history, which included not letting his remaining men get turned into the Fijian daily special).

Lautoka has a nice, fading colonial vibe with a 100-year-old sugar mill still in operation. The juxtaposition of Muslim mosques and Hindu temples in town, though, captures recent Fiji history in a nutshell. Indo-Fijians, many of whose ancestors had been brought over from India by the British in the 19th century as indentured laborers, eventually amassed enough power to begin buying up local stores and land. When the native Fijians noticed the imbalance, it led to a coup, a countercoup and, in 2006, a counter-countercoup. (Don't fret: visitors will not notice a thing. Democratic elections have resumed and all's well.)

Only 15 kilometers (nine miles) from Lautoka's hustle and bustle is the Koroyanitu National Heritage Park. In an almost magical exception to what usually goes on in the South Pacific, this park contains a fully protected, unlogged cloud forest. Hike to the mountaintop and enjoy endless blue-green views of all those Fijian islands the great European explorers missed from fear of headhunters and cannibals.
Day 8: Dravuni Island, Fiji
During the great age of exploration, when sailors were poking into every unknown corner of the globe, nobody went to the islands of Fiji, including Dravuni, some 65 kilometers (40 miles) to the south of the main island of Fiji. Ships would sail up far enough to see perfect beaches, blue-hole reefs and mountains big enough to be called mountains, but not so big you'd kill yourself hauling a cannon up one.

But then the Fijians would appear. Enormous people, faces tattooed in intricate designs, each carrying that one essential of Fijian life: a dark wooden club studded with shark teeth. The cannibal's best friend.

Most of the stories of head-hunting and cannibalism were set in Fiji, where the greatest honors were given to those who brought home the most enemy heads. Since the residents of the archipelago's 300 islands had been warring with each other for centuries, they saw in the arrival of representatives of the outside world an exciting (and potentially tasty) development.

But all things must pass, even cannibal rituals. Life on Fiji changed and these days, Fijians still come down to meet ships and they still carry war clubs, but instead of looking for lunch, they're looking to yell "Bula!" in greeting to as many people as the day allows.
Day 9: Savusavu, Vanua Levi, Fiji
Known as the hidden paradise of Fiji, the striking harbor town of Savusavu is located on the south coast of Vanua Levu Island. Backed by green hills and featuring a bustling marina and attractive waterfront, the town was originally established as a trading center for products like sandalwood, bêche-de-mer and copra. Today the town is known for its burgeoning eco-tourism infrastructure, which has spawned several luxury resorts. The surrounding waters mean an abundance of scuba diving and yachting. On land, there are historic hot springs, waterfall hikes, bird-spotting in the Waisali Rainforest Reserve and visits to traditional villages. There are several key landmarks too, including the 19th-century Copra Shed Marina, which now serves as the local yacht club, and the Savarekareka Mission, a chapel built around 1870 by the first Roman Catholic mission on Vanua Levu. Of course, it's also possible just to relax and enjoy the palm-lined pristine beaches and the town's assortment of restaurants, cafés and bars.
Day 10: Pago Pago, Tutuila, American Samoa
Pago Pago's small size belies its historic stature and epic setting. The city—or more accurately, cluster of several fishing villages—lies along the shore of Pago Pago Harbor, which was carved from thousands of years of volcanic-crater erosion on Tutuila Island. The fjordlike harbor, one of the most stunning in the South Pacific, is bordered by steep and lush hills and dominated by Rainmaker Mountain.

The protected harbor site was selected in 1872 by Commander R.W. Meade for a fuelling station for the U.S. Navy. Meade negotiated the real estate deal with a Samoan high chief and the resulting naval base at Pago Pago was in use from 1900 to 1951.

Pago Pago itself is tranquil as far as capital cities go, though there is commerce and activity in the areas of Fagatogo and Utulei. The hills near the seafront are dotted with houses, while a variety of shops line the street that runs in front of the dock itself. The best views of the harbor and downtown can be had from the summit of Mount Alava in the National Park of American Samoa.
Day 12: Crossing the equator
The equator is an essential component of our planet's geography—even though it's just an imaginary line drawn on a map. In addition to being the widest spot on the planet—a full 43 kilometers (27 miles) wider than at the poles—this is also the planetary dividing line for the Coriolis effect, which explains why cyclones rotate clockwise north of the equator and counterclockwise south of it. It's also the place best suited for launching spacecraft because the gravitational pull gives rocket ships an extra boost out of the stratosphere. And for a bit of light-hearted fun, if you're onboard a craft where any of the crew are crossing this imaginary line for the first time, you'll likely witness a King Neptune (or Crossing the Line) ceremony. This ancient naval tradition puts newbies, or "Pollywogs," through a series of pranks and tests to prove themselves worthy of being a son or daughter of Neptune, the Roman god of the sea.
Day 16: Honolulu, Hawaii, US
Sitting pretty on Oahu's south shore, the capital of Hawaii—and gateway to the island chain—is a suitably laid-back Polynesian mash-up of influences and experiences.

Modern surfing may have been invented along the crescent beach of Waikiki long before the glossy high-rise hotels arrived to dominate the shoreline, but the vibe is still mellow and it's still the go-to neighborhood. These days, the city adds dining, shopping and cocktails to its repertoire, all done with a view of the iconic Diamond Head in the distance.

But away from the Waikiki crowds, you get the scoop on the "real" Hawaii: brick Victorian buildings, including America's only royal palace; thriving Chinatown nightlife; sacred temple remains on distant bluffs; and the wartime memories of the attack on Pearl Harbor, including the USS Arizona Memorial.

Of course, the real Hawaii can't be quantified so easily. It's everywhere—in the volcanic nature of the soil, in its lush bounteous flora, and in the positive spirit of the people, who know there's real raw magic in their gentle islands.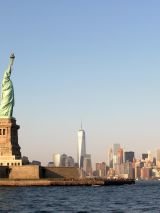 Members from: $5,299 P.P Twin Share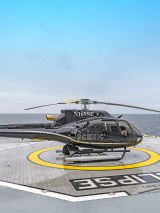 Members from: $15,639 P.P Twin Share
This is a special fare offered for a limited time. Book a suite and receive unlimited internet. This promotional fare has a 50% reduced deposit that is 100% non-refundable unless one of our Cancellation Protection Plans is purchased at time of booking. The deposit or in some cases the entire fare is non-refundable unless one of our Cancellation Protection Plans is purchased at time of booking. Full payment may be required within 24 hours of booking.