140 Day World Cruise 2021: extraordinary oceans
---
60 ports, 32 countries, 6 continents, 10 overnights, 16 late nights! Seabourn Sojourn's 2021 World Cruise traces a tantalising path across the globe, weaving an evocative tapestry of colorful memories to last a lifetime.
Members from: $88,999 P.P Twin ShareNon-members from: $89,999 P.P Twin Share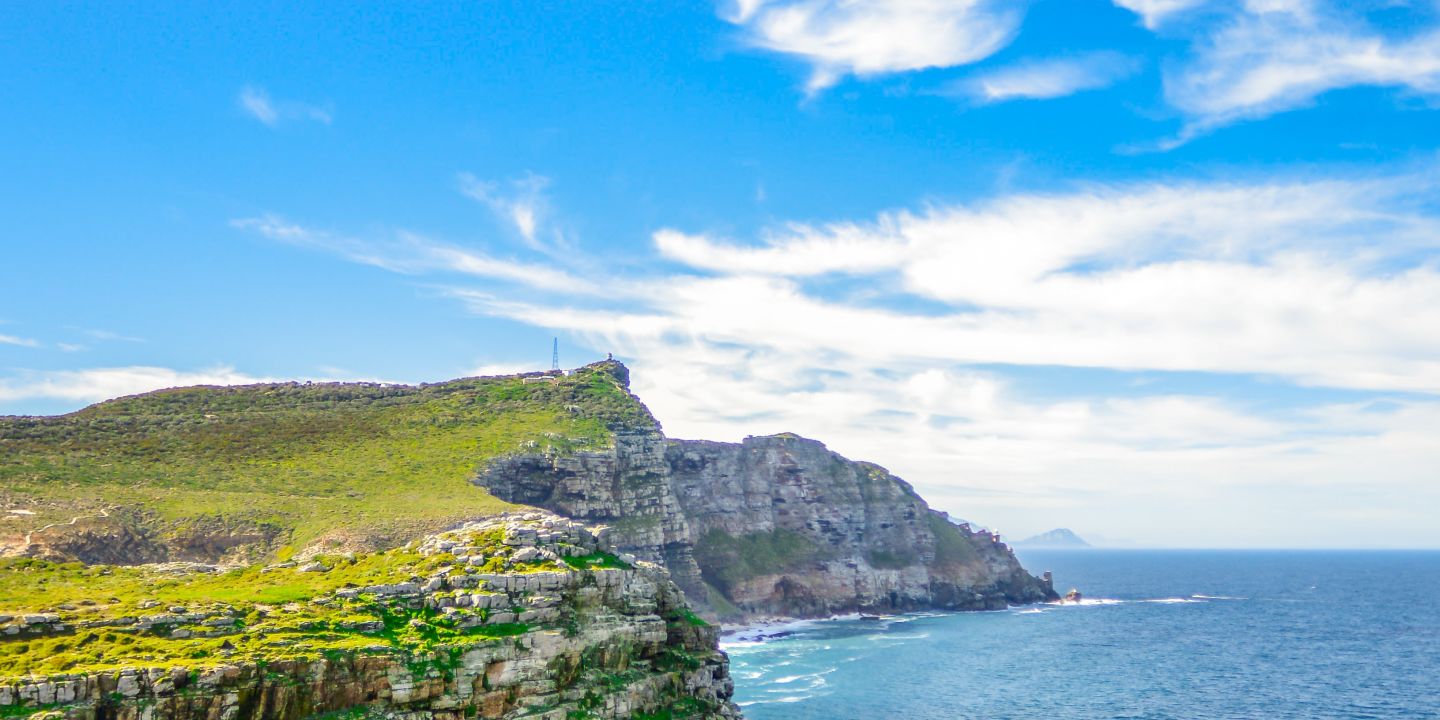 Type

Ocean Cruising

Destination

Worldwide

Cruise Line

Seabourn

Supplier

Seabourn

Booking Code

SEABWCEO21

Departs

24 May 2021
Extraordinary worlds
To travel with Seabourn is to discover two extraordinary worlds. In one, all-inclusive world-class fine dining, fine wines, and fine relaxation. And the other, an exploration of popular ports, hidden coves, and once-in-a-lifetime landscapes.
Calling at 60 fascinating landfalls on six continents, the ship remains overnight or lingers late in dozens of enchanting harbours. Day after day, exciting discoveries, enriching experiences and lasting friendships emerge as you travel around the world in incomparable elegance and ease.

Extraordinary destinations: Myriad marquee cities including Lima, Sydney, Melbourne, Perth, Mombasa, Cape Town, Durban, Dakar, Accra and Casablanca. Rare South Pacific gems in French Polynesia, Fiji, Vanuatu, the Cook Islands, Tonga, Easter Island and Papua New Guinea. Exotic ports of call in Western Australia, Seychelles, Cape Verde and West Africa.
A World Cruise First! Intensive exploration of the South Pacific will feature an expert Ventures by Seabourn team on board and optional Zodiac, kayaking, snorkeling and trekking options at Easter Island, French Polynesia, Cook Islands, Tonga, Fiji, Vanuatu, Solomon Islands, Papua New Guinea and more.
AMENITIES EXCLUSIVELY FOR FULL WORLD CRUISE GUESTS:
Roundtrip business class air
$4,000 shipboard credit per suite ($2,000 shipboard credit per person)
Unlimited internet package
Private car transfers door-to-door between home and airport
Personal valet luggage shipping service between home and ship in Miami and Barcelona
Unlimited laundry, dry cleaning and pressing on board
Gala Bon Voyage dinner and overnight hotel stay prior to departure in Miami
Three exclusive world cruise events
Visa package
Special world cruise pillow gifts
Please call National Seniors Travel for more details on 1300 88 37 50.
Papeete, French Polynesia
The islands of French Polynesia are acclaimed as the most beautiful in the South Pacific. Tahiti is the largest of the Polynesian islands and home to the capital city of Papeete, a delightful blend of cultures. Papeete, meaning the "water basket," was once a gathering place where Tahitians came to fill their calabashes with fresh water. Today, it is the gateway to the country, and boasts romantic resorts, fine dining, vibrant markets, pearl shops, and boutiques.
Rarotonga was one of the last of the Cook Islands to be visited by European ships, but since its "discovery," it was always a favorite of sailors and merchants. Today, Rarotonga is the most populous island of the Cook Islands, and the location of the country's capital, Avarua.
Passing the Cape of Good Hope
Traditionally considered the Southern tip of the African continent, the Cape of Good Hope is actually about 90 km west of the southernmost point, Cape Arguilhas. However, the point at which the Atlantic and Indian Oceans meet fluctuates between those headlands, moving endlessly as the place where the warm Arguilhas Current and the colder Benguela Current merge.
Casablanca, located on the Atlantic coast, is with 4 million inhabitants Morocco's largest city, and at the same time the largest port in Africa. Built on the site of ancient Phoenician Anfa, it remained a small fishing village for many centuries until the French arrived in 1912. Since then Casablanca has become a vast modern city, ever on the increase since Morocco's independence from France in 1956.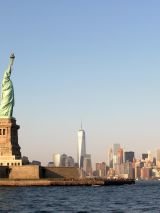 Members from: $5,299 P.P Twin Share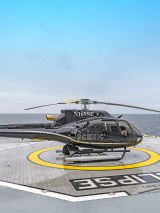 Members from: $15,639 P.P Twin Share
ALL PRICES STATED ARE PER PERSON BASED ON DOUBLE OCCUPANCY AND INCLUDE TAXES, FEES & PORT EXPENSES. Fares are in Australian dollars. Promotional Full World Cruise Amenities are valid for guests who book the Full World Cruise for 140-days only. Bookings must be made prior to May 31, 2020 to be eligible for the Full World Cruise Amenities. Full World Cruise Amenities are applicable to the first and second guests in a Suite only, third and fourth guests are not eligible unless specifically indicated. Air Amenity: Complimentary roundtrip air is offered on select flights from select Australian gateways and includes business class service. Air must be booked through Seabourn's Flight Ease Program. Air can be booked as early as 330-days from the sailing return date and must be booked no later than 30-days prior to sailing. Air seats are limited and may not be available on every flight. Once air is booked, guests are responsible for checking the airline's website or contacting the airline directly for information regarding rules, restrictions, baggage fees and other charges. Guests are responsible for all baggage fees, including excess baggage imposed directly by the airline. Shipboard Credit Amenity: Shipboard credits are in U.S. Dollars, are non-refundable, non-transferable, have no cash value, expire at the end of the cruise, may not be used in the casino and are not combinable with other shipboard credit offers. Ocean View and Veranda Suites, categories V6 and below, will receive Shipboard Credit of $4,000USD per suite ($2,000USD per person). Penthouse and Premium Suites, categories PH, PS, OW, SS, WG & GR, will receive Shipboard Credit of $6,000USD per suite ($3,000USD per person). Unlimited Internet Package Amenity: Complimentary Unlimited Internet Package includes (1) unlimited internet package per Suite. Internet service is not guaranteed. Seabourn is not responsible if internet service is unavailable. No credit or other compensation will be provided should internet service not be available. Private Car Transfers Amenity: Guests utilizing Seabourn's Flight Ease program will be eligible for complimentary transfers. This includes round-trip transfers between home and airport, airport and hotel, hotel and ship. Round-trip transfers between home and airport are limited to 100 miles and are valid for select Australian cities/airports. Personal Valet® Luggage Amenity: Complimentary Personal Valet® door-to-door luggage service applies to guests residing in Australia only. Luggage is restricted to 2 bags per guest at 50lbs per bag. Certain restrictions apply. Reduced Deposit Offer: 50% reduced deposit is valid for bookings made prior to March 31, 2020. Offer is applicable to all guests sharing a Suite. Pay in Full Offer: Guests who pay in full by May 31, 2020 will save an additional 3 percent from the gross cruise-only promotional fare. Offer is applicable to all guests sharing a Suite. Return World Cruise Guests Offer: Guests who have a valid booking on the full 2020 World Cruise are eligible for five percent (5%) discount off a full-priced booking on Seabourn's 2021 World Cruise. Discount does not apply to taxes, fees or port expenses. Offer is subject to validation. If guest cancels the qualifying 2020 World Cruise booking at any time, discount may be reversed and guest will be charged the difference between full-fare and discounted fare at the time of reversal. All Amenities and Offers are capacity controlled and may be modified or withdrawn at any time without prior notice. Other restrictions may apply. Seabourn reserves the right to correct errors. To be read in conjunction with the Seabourn Passage contract www.seabourn.com which guests will be bound by. Whilst all information is correct at time of publication, offers are subject to change or withdrawal. Carnival plc trading as Carnival Australia ABN 23 107 998 443 as agent for Seabourn. Ships' registry: Bahamas. ©2019 Seabourn.