Treasures of Turkey
---
Explore the ancient sites of Ephesus and Troy, behold the grandeur of the Hagia Sophia and dive into the history of this fascinating country.
Members from: $3,555 P.P Twin ShareNon-members from: $3,625 P.P Twin ShareSolo traveller from: $3,625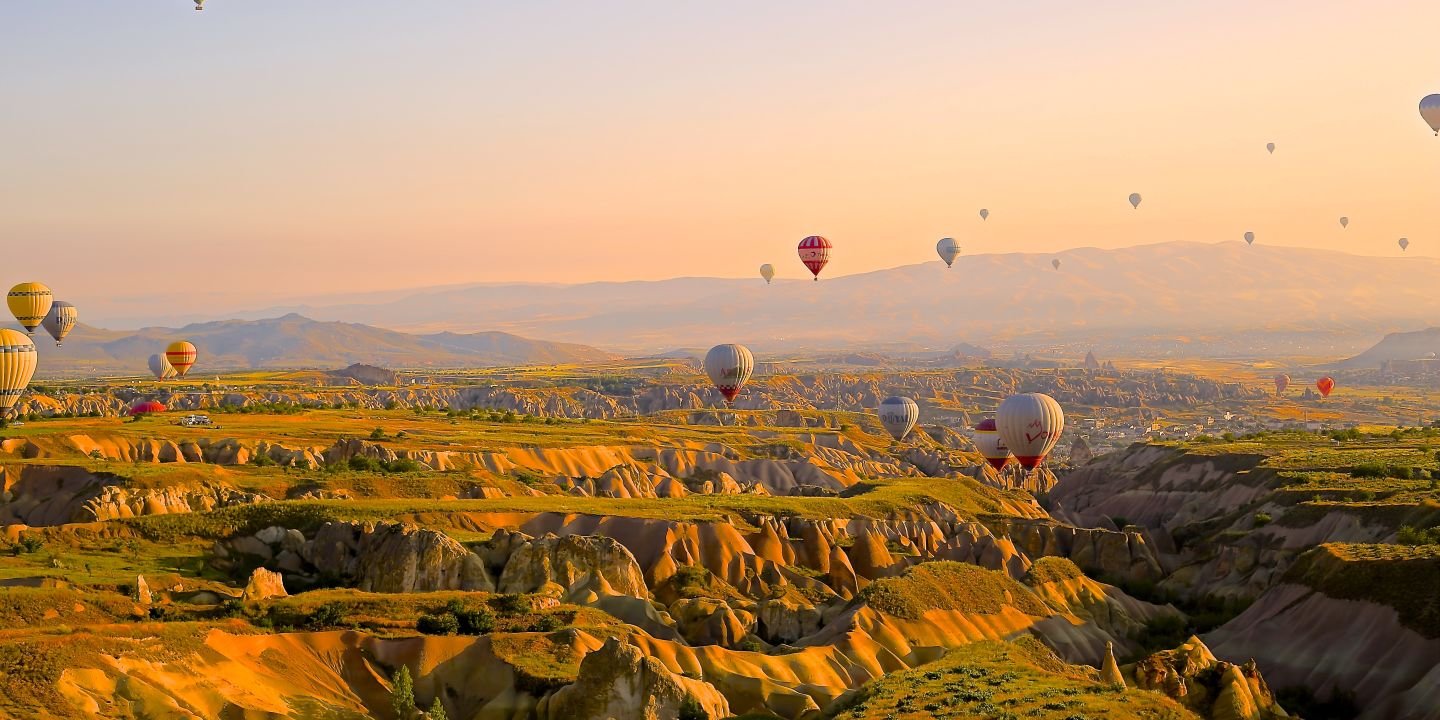 Type

Escorted Touring

Destination

United Kingdom & Europe

Supplier

Insight Vacations

Booking Code

IVTT

Departs

Multiple departures available. Enquire for more details.
Cappadocia: Join a Cappadocian local who has lived in the city for decades and take a tour of their cave house, where you'll learn more about their unique way of life

Istanbul: Enjoy a relaxing cruise on the Bosphorus, where you'll pass Ottoman palaces, old mansions and fortresses

Bursa: Visit the Grand Mosque, the glorious Green Mosque and mausoleum

Ankara: Discover the mysterious Hittite civilisation and visit the mausoleum of Atatürk

Göreme: Explore underground cities, rock cut churches, fairytale chimneys and the Pasabag Valley

Konya: Visit the beautiful Mevlana museum for an insight into the mystic Whirling Dervishes and their performance of a religious dance called the sema

Antalya: Visit the world's best preserved Roman Theatre in Aspendos

Pamukkale: See the cascading 'Cotton Castle' of milky white travertine pools

Ephesus: Tour one of the world's finest ancient sites, visit the House of the Virgin Mary and Archaeological Museum

Pergamon: Visit Asklepion, one of the most famous shrines and therapeutic centres in the ancient world

Gallipoli: Pay your respects at Anzac Cove and Lone Pine Cemetery

Istanbul: With a local expert visit the Blue Mosque and St. Sophia museum and gain an insight into the lives of the Ottoman sultans at the fabulous Topkapi Palace

Cappadocia: Indulge on a regional dinner before watching a spectacular Sema performance of Whirling Dervishes at a 13th century Seljuk Caravanserai

Istanbul: Toast the culmination of your tour with a lively celebration dinner at a popular local restaurant

Uchisar: Enjoy the unique flavours of Anatolia at Uçhisar Kadineli Restaurant, an establishment that provides employment for the women of the village

Dining summary: 14 breakfasts (B), 1 lunch (L), 3 dinners with wine (DW) and 8 dinners (D) all with tea and coffee
Day 1: Welcome to Istanbul
Welcome to Turkey. You'll start in vibrant Istanbul, where a representative will pick you up from the airport and transfer you to your hotel, the luxury CVK Park Bosphorus. Located in the heart of the city, you'll be close to Taksim Square, which is famous for its Republic Monument, dining and shopping options. Join your Travel Director at 18.30 for a Welcome Reception and Dinner where you'll get to know your fellow travellers.

Hotel: Grand Hyatt, Istanbul.
Meals: Dinner with wine
Day 2: Bosphorus Cruise and Bursa
In the morning embark on a cruise along Bosphorus, one of the world's busiest waterways. Leisurely cruise past the quaint fishing villages that line its shores. Travel towards the old city and see the beautiful Ottoman waterfront palaces and fortresses. Enjoy the excitement of bargaining in the bustling Grand Bazaar. Later, leave Istanbul for Bursa. A large city in northwest Turkey, it was the first major capital of the Ottoman Empire. There will be time in the afternoon to explore the city's bazaars, silk markets and historic monuments.

Hotel: Crowne Plaza, Bursa
Meals: Breakfast, dinner
Day 3: Cumalikizik and Gordion
Begin your day of culture with a visit to the glorious Green Mosque, Mausoleum complex and Grand Mosque in Bursa. Continue to the charming Cumalikizik village, with its traditional wooden houses and very narrow cobblestone streets. Later you'll head to Gordion, which was once the capital city of ancient Phrygia, as you make your way to Turkey's modern capital, Ankara. Enjoy a relaxed evening at your hotel, the Hilton SA. Perhaps take a dip in its indoor pool or unwind in its jacuzzi or hammam.

Hotel: Hilton SA, Ankara
Meals: Breakfast
Day 4: Sophisticated Ankara
A day for history enthusiasts, explore Turkey's bustling cultural capital, Ankara. Sightseeing includes a visit to the Hittite Museum and Anit Kabir, the Mausoleum of Atatürk, Turkey's greatest modern leader and the first President of the Republic of Turkey. Later, head to Avanos in Cappadocia. Famed for its unique geological formation, Cappadocia is an agreeable mix of golden hills and towering panoramic views. Complimenting the day's events, dinner tonight will be at your hotel, where you'll witness a performance of Whirling Dervishes.

Hotel: DoubleTree by Hilton Avanos, Cappadocia
Meals: Breakfast, dinner with wine
Day 5: The underground cities of Cappadocia experience
With its striking golden, volcanic landscapes, underground city and otherworldly buildings, Cappadocia could never be called ordinary. At every turn you'll be delighted with yet another geographical or architectural surprise. Today you'll travel to the striking town of Göreme. Explore its rock-hewn churches decorated with ancient wall paintings. You are treated to the unique flavours of Anatolia at Uçhisar Kadineli Restaurant, an establishment that provides employment for the women of the village and supports their financial freedom before moving on to the Pasabag Valley. Move on to the underground city of Özkonak where you'll have time to explore its tunnels and holes with your Travel Director. Later, join a Cappadocian local who has lived in the city for decades and take a tour of their cave house, where you'll learn more about their unique way of life, local traditions and family life.

Hotel: DoubleTree by Hilton Avanos, Cappadocia
Meals: Breakfast, lunch, dinner
Start your day by learning more about traditional pottery making in Avanos. It's then time to take a journey along the famous Silk Road, as you visit a 13th century caravanserai, a historic roadside inn where travellers would rest and recover after a day's journey, most notably along the iconic road itself. Later, you'll head to Turkey's most religious city, Konya, the old capital of the Anatolian Seljuk Empire. Once here, visit the Mevlana Museum, with its beautiful fluted turquoise dome, and see the Karatay Medrese and Ince Minaret. Your hotel for the night is the plush Hotel Dedeman, perhaps enjoy a nightcap at its bar and restaurant before resting up ahead of tomorrow's journey.

Hotel: Ramada Plaza by Wyndham, Konya
Meals: Breakfast, dinner
Day 7: Through the Taurus Mountains
You day begins with a scenic drive down the Taurus Mountains to Aspendos an ancient city in Antalya. Known for having the best-preserved Roman theatre anywhere in the world, learn more as you explore it with your fellow travellers. Continue to your hotel for the next two nights and enjoy time to relax. Located by the Konyaalti Beach and close to the city centre, this luxury 5-star offers striking views of the Taurus Mountains and sea.

Hotel: Akra Barut Hotel, Antalya
Meals: Breakfast, dinner
Day 8: Antalya's Old Town
Start your day with a visit to Antalya's pretty Old Town, with its souvenir markets and sweeping sea views. The rest of the day is free to relax and enjoy the leisure facilities at your hotel. Alternatively, explore Antalya at your own pace. Ask your Travel Director for recommendations on places to explore in the city, take a stroll around the harbour or perhaps take a boat trip off the coast.

Hotel: Akra Barut Hotel, Antalya
Meals: Breakfast, dinner
Day 9: The Pools of Pamukkale
Cross the soaring Taurus Mountains to see the remains of the ancient city of Hierapolis, a Roman spa city founded around 190 B.C. Next to the ruins, you can see the gleaming white travertine terraces of Pamukkale. Famous for its mineral-rich thermal waters and chalk-white limestone terraces, explore the area with your Travel Director. Later, head back to your hotel, the esteemed Doğa Thermal Health & Spa. Take full advantage of its indoor and outdoor thermal pools, steam room and its Turkish bath complex.

Hotel: Doğa Thermal Health and Spa, Pamukkale
Meals: Breakfast, dinner
Start your morning with a trip to the Temple of Aphrodite, dedicated to the goddess of love, beauty and fertility. Based in the ruins of the ancient city of Aphrodisias, it was the focal point of the city in its heyday. You'll see the towering, fourteen columns of the temple that have been re-erected. Later, explore one of the world's finest archaeological sites, Ephesus. Walk through the colonnaded Arcadian Way, see the Library of Celsus and the huge Amphitheatre, before visiting the House of the Virgin Mary, a famous Catholic and Muslim shrine, situated above the Ephesus ruins. End your day in the quaint Aegean port of Izmir.

Hotel: Swissôtel Grand Efes, Izmir
Meals: Breakfast, dinner
Today you'll spend the day exploring pretty Izmir, Turkey's third largest city. A vibrant destination on Turkey's Aegean coast, it is was founded by the Greeks and has been an important port since ancient times. Explore its archeological sites including the Roman Agora of Smyrna and the Velvet Castle, a fortress also known as Kadifekale. In the evening, perhaps take a walk along the Kordon Promenade which overlooks Turkey's Aegean Sea, or take a stroll in the hotel's grounds.

Hotel: Swissôtel Grand Efes, Izmir
Meals: Breakfast
Day 12: Pergamon, Troy and çAnakkale
Begin your day of legends with a trip to Pergamon. Once a powerful ancient Greek city, you'll find the Asklepion temple here. A famous shrine and healing centre, it was built in honour of Asklepios, the god of medicine. Next, head to Homer's city of Troy, the focal point of the Trojan war and the backdrop to one of history's most famous love stories, that of Paris and Helen of Troy, the face that launched 1000 ships. A replica of the mighty Trojan Horse, which helped the Greeks capture the city in 1200 B.C. can be found beside the city's walls. After some time exploring, continue your journey to Çanakkale, a gateway to the Gallipoli WWI battlefields.

Hotel: Kolin, Çanakkale
Meals: Breakfast, dinner
Day 13: Gallipoli and Anzac Cove
This morning, cross the Dardanelles Strait by ferry to the Gallipoli Peninsula. Located in the southern part of East Thrace, it was here that for nine months during the Great War, Anzac troops fought, in an attempt to gain control of the Dardanelles Strait. Learn more about these events as you visit Anzac Cove and pay your respects at the Lone Pine Cemetery. Later, return to Istanbul where you'll spend the next two nights.

Hotel: Grand Hyatt, Istanbul
Meals: Breakfast
Day 14: Istanbul and the Ottoman Empire
Today you'll take in the sites of Istanbul. In the morning visit the historic Blue Mosque. Made up of domes and minarets, head inside and see its beautiful blue tiled interiors. See the Hippodrome, where Roman chariot races were held, before exploring Hagia Sophia. Built in 537 AD, it is now a museum, famous for its domed roof. Visit the Topkapi palace, perched above the Bosphorus and the Golden Horn, the primary inlet of the waterway. In the evening, join your fellow travellers and toast to your trip over a Celebration Dinner at a local restaurant.

Hotel: Grand Hyatt, Istanbul
Meals: Breakfast, dinner with wine
Day 15: Farewell Istanbul
It's time to say goodbye to your new friends as your trip comes to an end. A transfer will take you to the airport for your onwards flights, or for those extending their stay in Istanbul, speak to your Travel Director for tips and tricks on where to head.

Meals: Breakfast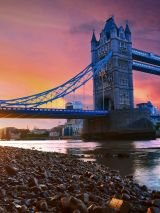 Members from: $12,555 P.P Twin Share
Trip prices and dates are correct at the time of the website going live, however are subject to confirmation at the time of booking. Note prices displayed reflect available discounted rates (i.e. Early Payment Discount, Last Minute Deals). All trip information is correct at time of trips going live, however is subject to change, please confirm all details at time of booking. For full terms and conditions, please refer to our Booking Conditions page. Advertised price is from May 2020 departures. Solo supplement date is advertised for the 28 June 2020.