Secrets of Southeast Asia with Viking
---
Explore the colorful tapestry of Southeast Asia and unveil a captivating blend of ancient cultures.
Members from: $7,839 P.P Twin ShareNon-members from: $7,995 P.P Twin Share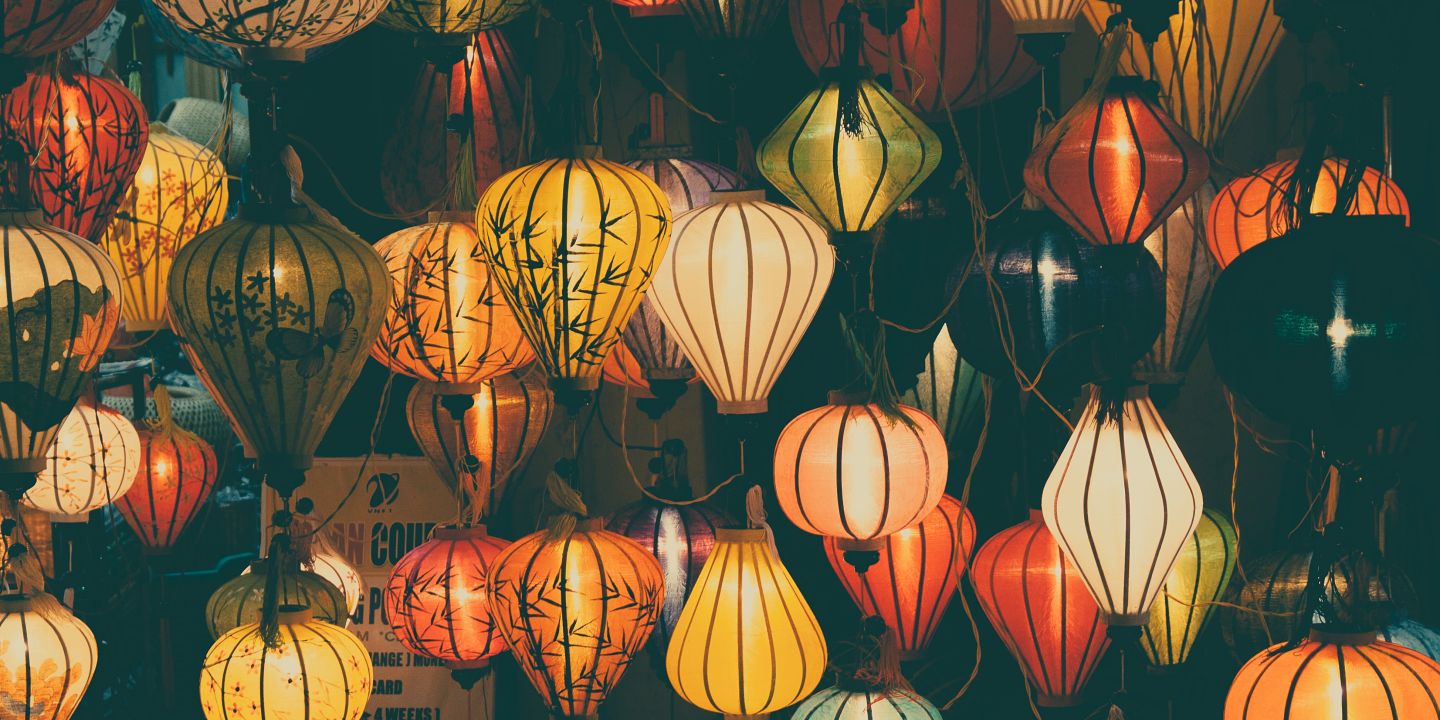 Type

Ocean Cruising

Destination

United Kingdom & Europe

Cruise Line

Viking Cruises

Supplier

Viking

Booking Code

VIKSSA

Departs

18 March 2023
Explore the colorful tapestry of Southeast Asia and unveil a captivating blend of ancient cultures. Witness the beauty of Bali as you discover its intriguing world of temples and centuries-old crafts. Sample flavorful cuisine and delve deep into the history of Ho Chi Minh City, formerly known as Saigon. Enjoy the serenity of Koh Samui and cosmopolitan Singapore's cultural diversity. Overnight stays in three ports bring a wealth of exciting experiences.
Day 1 — Bali, Indonesia
Arrive in Bali for a one-night stay, allowing ample time to explore and immerse yourself in Bali's customs and traditions. As we remain docked overnight, take the opportunity to dine al fresco during an evening tour and enjoy a cultural performance amid a stunning setting.
Day 2 — Bali, Indonesia
Discover the deeply spiritual island of Bali, with its colorful markets and rich culture of arts, crafts and traditional dance. Explore its bustling provincial capital of Denpasar on an included tour, admiring the colors, flavors and fragrances of the local market, the Bali Museum and the sublime temple of Jagatnatha.
Day 3 — Sail the Java Sea
Spend the day relaxing on board as you cruise the Java Sea. Evidence points to the sea bottom being above water before water levels rose following the last ice age. This shallow body of water was also the sight of a disastrous naval battle during World War II, when Allied Forces were defeated by the Japanese on Feb. 27, 1942.
Day 4 — Semarang, Indonesia
Call in Semarang today on the island of Java. Stop for photos of the oldest church in Central Java, visit a historic Chinese Muslim temple and walk through the stunning Rainbow Village on an included tour. Alternately, you may choose to board a vintage railcar for a ride through the Javanese countryside before visiting a coffee plantation.
Day 5 — Sail the Java Sea
Sail the Java Sea today. As you cruise, you will have a chance to sample some cuisine of the islands such as rijsttafel, a rice meal adopted by the Dutch and still enjoyed throughout The Netherlands.
Day 6-7 — Sail the South China Sea
Relax on board your ship as you cruise the South China Sea. Unwind in The Spa, where you can enjoy the Snow Grotto and Sauna, or by taking a dip in the Infinity Pool.
Day 8 — Ho Chi Minh City, Vietnam
Call on Ho Chi Minh City today, formerly known as Saigon. Explore a heady mix of French and Vietnamese cultures here, where baguettes and croissants are sold alongside pho, Vietnam's beloved noodle soup. Or view the Reunification Palace, the Central Post Office and Chinatown, and meet artisans at a lacquer workshop.
Day 9 — Ho Chi Minh City, Vietnam
Enjoy another day exploring the cultural treasures of Ho Chi Minh City, absorbing its French colonial accents and bustling markets. Stop by its oldest and largest, Bến Thành Market, to experience Old Saigon at its most authentic. If you wish, you can visit the legendary tunnels of Cu Chi, a vast network of subterranean passageways used by the Viet Cong during the Vietnam War.
Day 10 — Ho Chi Minh City, Vietnam
Take the morning to further explore Ho Chi Minh City. Perhaps take a tour by pedal cab and experience the energetic streets of Old Saigon in a traditional way. Or you may choose to enjoy the city's modern bustle and colonial charm on your own.
Day 11 — Sail the South China Sea
Tucked among mainland China, Vietnam and the Philippines, the South China Sea is one of the world's most important waterways. One-third of commercial shipping passes through these waters. It is a tradition that stretches back untold centuries, to when dynastic emperors and the barbarians who opposed them sailed their ships here. Later, 16th-century Portuguese traders called it Mar da China, the China Sea. As you sail these waters today, perhaps take in a lecture in The Theater to learn of the enriching destinations to which they lead.
Day 12 — Koh Samui, Thailand
Explore the Thai island of Koh Samui, a paradise of sandy beaches, coral reefs and coconut trees. Thailand's second-largest island after Phuket, this self-sufficient community had no roadways until the early 1970s. Today, it is a favored spot for sun-loving beachcombers from Thailand and beyond. Visit the island's revered temples and witness some of the scampering monkeys that have been trained to harvest coconuts from the treetops.
Day 13 — Scenic Sailing: Gulf of Thailand
The Gulf of Thailand, the massive sea basin bordered by Vietnam, Cambodia, Thailand and Malaysia, is still known as the Gulf of Siam to the Malay and Khmer people. Long stretches of sandy beach, low-lying emerald hills and soaring mountains surround this oval-shaped gulf. The lush hills of Botum Sakor National Park unfold north of Sihanoukville, Cambodia. Along Thailand's shores, several beach-ringed islands point the way to Laem Chabang port.
Day 14 — Singapore, Singapore
Arrive in Singapore today. This diverse city is a melting pot of varied influences, as you will see during visits to the Colonial District, Little India, Arab Street and Chinatown on an included tour. If you like, join an optional excursion to visit Gardens by the Bay, with its futuristic Supertree Grove, and take in sweeping views of the city from atop the Marina Bay Sands SkyPark.
Day 15 — Singapore, Singapore
Disembark in Singapore today, one of Asia's most cosmopolitan cities. Transfer to the airport for your flight home, or explore more during a post-cruise extension.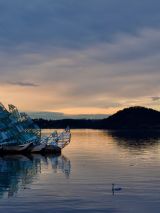 Members from: $1,895 P.P Twin Share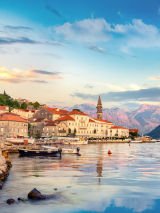 Members from: $18,995 P.P Twin Share
Cruise fares listed are cruise only in Australian dollars, per person, based on double occupancy. Cruise fares listed are valid for Australian and New Zealand residents only. Cruise ship fuel surcharge may apply. All fares and offers are for new bookings only as of 1 August 2021, are subject to availability, may not be combinable with other offers except Past Guest Travel Credit and Referral Rewards Credit, are capacity-controlled and may be withdrawn at any time without prior notice. Early Booking Discount fares are based upon published full brochure fares; cruise fares do not include pre-paid charges, optional facilities and service fees, and personal charges, as defined in the terms and conditions of the Passenger Ticket Contract which may be viewed elsewhere on this website. Full brochure fares may not have resulted in actual sales in all stateroom categories and may not have been in effect during the last 90 days. Promotional fares may remain in effect after the expiration date. Viking reserves the right to correct errors or omissions and to change any and all fares, fees and surcharges at any time. For up-to-date prices, please call Viking or your travel agent. The cruise ship fuel surcharge is additional revenue to Viking Cruises, as are any additional charges relating to currency fluctuation other than for deposited cruise fares and full fares, which fluctuations are beyond our control. Additional terms and conditions may apply. Complete terms and conditions may be found in the Passenger Ticket Contract.