Russia, Warsaw and the Baltic States (Summer 2019)
---
From a resurgent Warsaw, head to the thriving Baltic capitals. Your journey reaches its zenith with seven nights in Russia's two imperial cities.
Members from: $5,115 P.PNon-members from: $5,221 P.PSolo traveller from: $6,706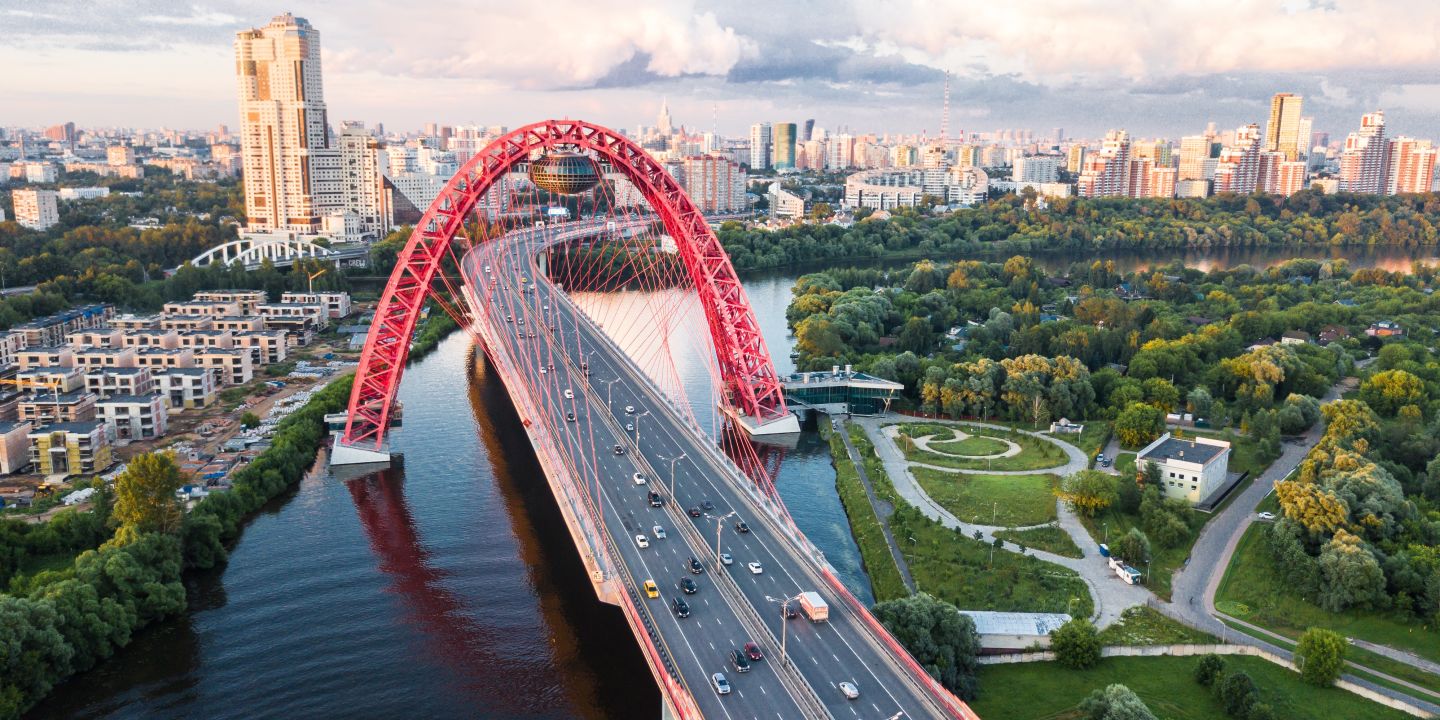 Type

Escorted Touring

Destination

United Kingdom & Europe

Supplier

Insight Vacations

Booking Code

IVRWBS

Company

Insight Vacations
Day 1

Day 1 Arrive Warsaw

On arrival at Warsaw airport, your transfers depart for your hotel at 10:30, 12:30 and 15:30. Relax and settle in to your luxury hotel before joining your Travelling Concierge at 18:00, where you will be introduced to your fellow travellers. Your Welcome Dinner is at Restaurant Zapiecek, an authentic local restaurant full of Polish charm and serving delicious traditional meals accompanied with wine.

Day 2

Day 2 Exploring the Proud Polish Capital of Warsaw.

A Local Expert will show you how well the Polish capital was restored after almost complete obliteration during World War II. This incredible restoration can be credited to the amazing detail of Canaletto's paintings! Pass the tiered Palace of Culture and stroll through Łazienki Park to the Chopin Memorial. Take a moment to reflect at the Monument to Ghetto Heroes, built in 1948 to commemorate the Warsaw Ghetto Uprising of 1943. Then walk to the Market Square in the Old Town. The rest of the day is yours to enjoy at leisure. Don't miss the chance to visit Wilanow Palace, the residence of Polish King Sobieski, known as Victor of Vienna, or perhaps attend an exclusive private recital of Chopin music by a celebrated Polish pianist?

Day 3

Day 3 Vilnius, Venerable Capital of Lithuania.

Pass Augustów and Suwalki during your scenic journey through Masuria, a region rich in lakes and vast forests. Cross into Lithuania and continue to Vilnius, its enchanting capital. Home to the largest medieval town in central and Eastern Europe, this bustling city is the perfect mix of old-world charm, bohemian cafes and quirky street art. It is also home to some of the best pasties in the world! Why not take an evening stroll in its pastel coloured Old Town and ask your Travelling Concierge for the perfect snack or dinner stop?

Day 4

Day 4 Vilnius and the Island Castle of Trakai.

Start your morning at the Baroque Church of St. Peter and St. Paul before moving on to see the neoclassical cathedral. Join your Local Expert for a leisurely walk through the pretty Old Town and see the Jesuit University and the Gates of Dawn. A highlight of your travels will be a visit to the fortified island castle of Trakai. Originally built in the 13th century and now restored to all its glory, this red-brick castle is located on an island in Lake Galvė. In the evening, unwind at your hotel or venture out and explore more of Vilnius. Budding artists should head to Užupis, the city's bohemian art district. Translating to 'the other side of the river,' this relaxed district is home to a number of art galleries, coffee shops and boutique stores.

Day 5

Day 5 Siauliai and the Art Nouveau Nirvana of Riga.

Head north to visit the unusual Votive Hill of Crosses near Siauliai, the symbol of resistance against the Soviet occupation. Continue your escorted journey to the Latvian capital of Riga, a melange of Teutonic-inspired spires, stylish cocktail lounges and some of the world's most remarkable art nouveau architecture. Depending on what time you arrive, why not head to Central market and explore like a local? Here you'll be spoilt for choice with delicious food finds and souvenir options. If relaxing is more your thing, check out the luxe spa facilities at your hotel, the Radisson Blue Ridzene Hotel.

Day 6

Day 6 Riga Sightseeing and on to Tallinn.

Explore Riga's Old Town with your Local Expert, visit the old aircraft hangers that now house the Riga Central Market, one of the largest visited in Eastern Europe. Enjoy the vibrant colours and flavours when sampling some of the local delicacies as you wander through the maze of stalls. Your travels continue along the shores of the Gulf of Riga and across the Estonian border to reach Tallinn. Hailed by travel aficionados as the new Prague, Tallin is a lively city, where history and modern culture merge. From its brightly coloured architecture, to its quirky art scenes, Tallin is made for the curious and creative.

Day 7

Day 7 Relaxed Start Surrender to the Magic of Tallinn.

Led by a Local Expert, drift back through 800 years of history as you stroll through the cobbled streets of the Old Town. Visit the market square with its old German weighing house, pharmacy and Town Hall. The energetic may choose to walk up Toompea Hill to see the castle and Alexander Nevsky Cathedral. Join your travelling companions at a local restaurant for a freshly prepared meal, rich with traditional flavours and accompanied with wine.

Day 8

Day 8 St Petersburg: To Russia With Love

Head east to the town of Narva, dominated by the mighty Hermannsburg Fortress. Cross the River Narva, which forms the Russian border, and continue to St. Petersburg. Founded by Peter the Great in 1703, this port city is Russia's cultural centre with world-famous opera, ballet and art all within reach. Unique, stimulating and with a regal air about it, St Petersburg offers a fascinating look into Russia's past – a worthy destination for history buffs.

Day 9

Day 9 St. Petersburg Sightseeing.

Morning sightseeing with your Local Expert includes views of St. Isaac's Cathedral, the fortress of St. Peter and Paul and Decembrists' Square. Travel along Nevsky Prospekt for views of the great Cathedral of Kazan and the iconic, onion-domed Church of Our Savior on Spilled Blood. The rest of the day is yours to explore. Perhaps join an Optional Experience to the small town of Tsarskoe Selo, now called Pushkin, and visit the beautiful Catherine Palace? Or, if you'd prefer to relax, head back to your hotel where you can make the most of its luxury facilities.

Day 10

Day 10 Relaxed Start Petrodvorets by Hydrofoil.

Cruise by hydrofoil along the Baltic shore to Peter the Great's summer residence of Petrodvorets. Also referred to as the "Russian Versailles", this ornate palace shines bright with its pastel yellow and gold hues. For over 200 years it was used for official ceremonies, lavish feasts and formal receptions. Explore the perfectly manicured gardens and see the cascading fountains that decorate its exterior. The evening is yours at leisure, why not ask your Travelling Concierge for the perfect place to grab a drink or dinner locally?

Day 11

Day 11 Relaxed Start the Hermitage Museum.

Located in the Winter Palace, the Hermitage is one of the world's greatest museums. Marvel at its fabulous collection of paintings and ornaments, ranging from Egyptian carvings to Impressionist masterpieces. The rest of the day is at your leisure to explore, shop or relax. Why not make your way to Mariinsky Theatre to watch one of the city's famous ballets or operas? If shopping is more your thing make your way to the shopping mall, Nevsky Centre, for upscale and high street finds. Or, if you'd prefer to relax, head back to your hotel for a therapeutic unwind in your state-of-the-art hotel room.

Day 12

Day 12 Relaxed Start High Speed Sapsan Train to Moscow.

Enjoy a relaxed start in the morning, or perhaps visit the former residence of the Yusupov family and the scene of Rasputin's murder? Later, board your high speed Sapsan train and relax in modern luxury and comfort as you swoop to Moscow in just a few hours. On arrival in this fascinating city, you are transferred to your hotel for a leisurely three-night stay. Famous for its unique history and colourful architecture, explore Moscow's enchanting city centre and get lost in its captivating Modern art scene. For those wanting to take a pretty stroll, why not head to Gorky Park? Designed in the 1920s by Konstantin Melnikov, the park is famous for its outdoor activities and art exhibitions.

Day 13

Day 13 Relaxed Start Moscow, a Russian Revelation

Begin your exploration of the Russian capital with a Local Expert. Start in Red Square, lined by Moscow's landmark buildings. At one end rises the onion-shaped domes of St. Basil's Cathedral, in front of the Kremlin stands Lenin's Mausoleum, while on the opposite side, the grand GUM department store offers a variety of glamorous goods. During your stay, you will visit one of the Metro stations which Stalin called 'Palaces for the People.' Gain a local insight into the themes depicted among the marble, mosaics, sculptures and chandeliers, as you explore their beauty with friends. In your free time, why not witness the crown jewels and Fabergé Egg collection of the Imperial Russian Family? The first Fabergé egg was designed for Tsar Alexander III in 1885, as a gift to his wife Empress Maria Fedorovna.

Day 14

Day 14 Relaxed Start Moscow and the Kremlin.

In the morning you are at leisure to relax or explore the Russian capital as you wish. Perhaps visit the Borodino Panorama Exhibition or take an Optional Experience to the renowned centre of ancient Russian art and architecture, Zagorsk? In the afternoon, walk within the walls of the Kremlin Fortress to visit one of the cathedrals. Learn more about Russia's famous Tsars, the history of the Fortress and how its role has changed over the years. Later, enjoy delicious food, great wine and wonderful company as you toast to your travels during your Celebration Dinner.

Day 15

Day 15 Farewell Moscow.

It's time to say goodbye to Moscow and your fellow travellers.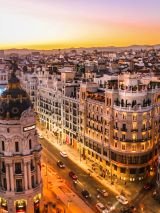 Members from: $2,279 P.P Twin Share
Trip prices and dates are correct at the time of the website going live, however are subject to confirmation at the time of booking. Note prices displayed reflect available discounted rates (i.e. Early Payment Discount, Last Minute Deals). All trip information is correct at time of trips going live, however is subject to change, please confirm all details at time of booking. For full terms and conditions, please refer to our Booking Conditions page.