Romantic Rhine and Moselle
---
15 day Romantic Rhine & Moselle river cruise will see you travel from Basel to Amsterdam. Visit Strasbourg, Mannheim, Cochem, Bernkastel and Antwerp.
Members from: $7,395 P.P Twin ShareNon-members from: $7,495 P.P Twin ShareSolo traveller from: $14,540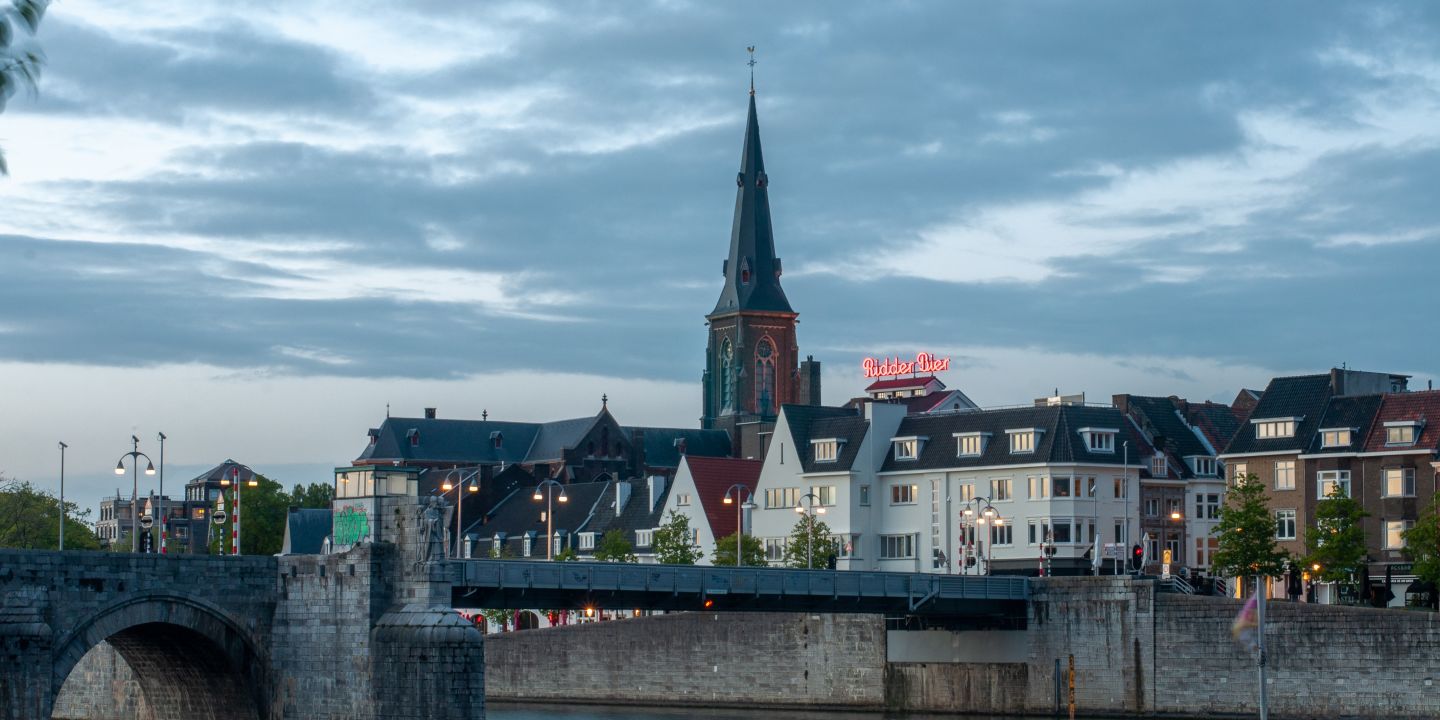 Type

River Cruising

Destination

United Kingdom & Europe

Supplier

Scenic

Booking Code

AMBA

Departs

13 July 2022

3 August 2022

24 October 2022

24 April 2023

10 May 2023

29 May 2023

28 June 2023

3 July 2023

24 July 2023

7 August 2023

28 August 2023

13 September 2023

13 September 2023
Sip on delicious local wines as you cruise with the magnificent Moselle Valley as your back drop

Experience an evening of grandeur like no other at the Baroque Rastatt Palace

Marvel at the modern day wonder that is Holland's Delta works and visit the Storm Surge Barrier

Learn about the infamous WWI battle of Passchendaele during a full day tour to the towns of Ypres and Passchendaele

Release your inner thrill seeker on an insiders tour of Hockenheim Formula 1 track
Anyone who doesn't believe in the power of romance has never travelled along the Rhine or its idyllic tributary, the Moselle.
In fact, on this itinerary, there's probably a fairytale moment waiting just beyond the next river bend. The castles that grace this region sometimes seem as if they were lifted straight from the silver screen – hardly surprising as it's a region that's long been favoured by Hollywood directors. From Lorelei, the Rhine river siren said to lure sailors to their demise, to the legendary Black Forest, which still resonates with imaginative children's tales, there are stories of romances galore to discover and delight in. You may even compose a few new ones of your own.
Advertised price for is 24 October 2022 departure
Raise your glass to the marvellous cruise ahead of you at this evening's welcome reception. Your journey into wonder is about to begin.



Please book your flight to arrive into Zurich prior to 01:30 PM.



Meals Included: Dinner


Freechoice

Visit Strasbourg, the capital city of the Alsace region in northeastern France, where you'll discover the unique historic quarter and its impressive cathedral, or choose to see the picturesque city from a different perspective on board a canal cruise. Admire the stunning district known as Le Petite France and take in the sites such as the European Parliament and the Imperial quarter. Alternatively, journey to Mittelbergheim in the Alsace and sample some of the best wines the region has to offer.



Enrich

Enjoy a private concert at the Baroque Palace of Rastatt, one of the most magnificent historic venues in the region. It'll be an evening of grandeur unlike any other, and a rare chance to collect memories that you'll cherish for a lifetime.



Meals Included: Breakfast, Lunch, Dinner


Freechoice

Join a historic tour of Heidelberg and visit its Renaissance castle. The castle ruins are among the most important Renaissance structures north of the Alps, or join an orientation tour of Heidelberg, followed by some leisure time. Alternatively, experience the thrill of the Hockenheim Formula 1 race track with a museum visit and an insider tour of the circuit.



Meals Included: Breakfast, Lunch, Dinner
Day 5 - Rüdesheim > Rhine Gorge


Freechoice

Board the Winzerexpress mini-train for a guided visit of Siegfried's Mechanical Musical Instrument Museum. Afterwards, enjoy a cable car ride to the Niederwald Monument. Alternatively, join an excursion to Mainz and see the impressive sandstone cathedral, the tremendous Old Town and visit the Gutenberg Museum.



Later, enjoy unrivalled views across the spectacular World Heritage-listed Rhine Gorge.



Meals Included: Breakfast, Lunch, Dinner
A medieval gem resting on the banks of the Moselle River, Cochem will make you feel as if you're stepping directly off the ship and into a fairy tale.



Freechoice

Explore Cochem during a guided tour and visit the iconic Reichsburg Castle, or if you're feeling more active, join a bicycle tour and explore the beautiful region.



Meals Included: Breakfast, Lunch, Dinner


Freechoice

Journey to the Grand Duchy of Luxembourg for a guided tour, or take a guided walk through Trier, a city with an important Roman past. Alternatively, take in beautiful Bernkastel, with its perfectly preserved half timbered houses located on the picturesque Moselle river.



Meals Included: Breakfast, Lunch, Dinner
Day 8 - Moselle Valley Cruising
Today sail along the curvaceous path of the Moselle River past quaint half timbered villages, vine covered slopes and hilltop castles that are perched proudly on their lookout over the river. Appreciate the allure of the Moselle Valley from the opulence of your Scenic Space-Ship as you delight in this full day cruise.



Meals Included: Breakfast, Lunch, Dinner


Freechoice

On arrival to Koblenz take advantage of a guided tour of this historic city, or visit a local winery for a guided tour and tasting of its fine wines. Alternatively, take a guided cycling tour of this fascinating city, or visit Marksburg Castle for a guided tour. Perched high above the river, this is the only castle on the Middle Rhine that has avoided destruction.



Meals Included: Breakfast, Lunch, Dinner


Freechoice

Discover the charming town of Düsseldorf on a guided walking tour, or join a guided cycling tour along the river, passing by Düsseldorf's bustling modern harbour precinct. Alternatively, learn about the city's long beer producing traditions as you visit some local Microbreweries, you will also get to taste the local Altbier, a dark beer traditional to this region, or visit the Zollverein industrial site, once the largest and most productive coal mine in Europe.



Meals Included: Breakfast, Lunch, Dinner


Freechoice

Enjoy a guided tour of Maastricht, or visit Aachen and learn the tale of the city that borders three countries. Alternatively, visit the Netherlands American Cemetery and Memorial. Dedicated to the American soldiers who perished in this region during World War II. You will also get to visit the Eben Emael Fortress, which was built to protect the city from the German invasion during the second world war.



Meals Included: Breakfast, Lunch, Dinner


Freechoice

Explore the Arnhem Airborne Museum and learn about the Battle of Arnhem. Alternatively, visit the Netherlands Open Air Museum and discover historic houses, farms and windmills. Or if you're feeling energetic, take an active bicycle tour throughout the city.



Meals Included: Breakfast, Lunch, Dinner


Freechoice

Be seduced by beautiful World Heritage-listed Bruges, or learn about the famous Flemish painter, Peter Paul Rubens in Antwerp. Alternatively, take a guided walking tour of Antwerp, followed by leisure time, or take the opportunity to visit the towns of Ypres & Passchendaele to learn about the World War I battle of Passchendaele. Visit the memorials dedicated to the Allied troops who perished during this terrible battle.



Meals Included: Breakfast, Lunch, Dinner


Freechoice

Choose a guided tour through the quaint streets of Veere, or cycle through the town with a local guide and admire the surrounding dykes. Alternatively, marvel at the modern wonder that is Holland's Delta Works, including a visit through the Storm Surge Barrier.



Meals Included: Breakfast, Lunch, Dinner
After a delicious breakfast, you'll be transferred to Amsterdam airport for your onward or homebound flight.



This itinerary is a guide only and may be amended for operational reasons such as high and low water. As such, the cruise may operate altered from that stated above. Please refer to our terms and conditions.



Meals Included: Breakfast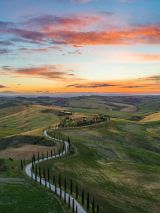 Members from: $17,570 P.P Twin Share
All Tour Prices are quoted in Australian Dollars. If You pay Us by credit card a surcharge may be added, please enquire for details. There is no surcharge for payments made by cash, cheque or direct transfer to Our nominated bank account. Your Tour Price includes all coach, rail and cruise travel set out in the Itinerary; the services of a Cruise Director (if applicable) and/or Tour Director; airport transfers outside Australia; meals as specified in Your Itinerary; economy class group flights and air taxes as set out in your Itinerary; accommodation; sightseeing and admissions, where stated in Your Itinerary; port charges; all gratuities and tipping on land tours; and any other specific inclusions identified in Your Itinerary. Unless expressly listed in Your Itinerary as an inclusion, Your Tour Price does not include airfares; airline taxes; shore excursions on ocean cruises; additional optional activities; accommodation upgrades; meals not specified in Your Itinerary; drinks; laundry; passport fees; visas; vaccinations; medical assistance; government taxes and charges (excluding GST); or any items or expenses of a personal nature. Unless stated as an inclusion in Your itinerary, overnight accommodation required to meet Your Tour and/or any flight connections are not included in the Tour Price and will be at Your expense.
4.6 We reserve the right not to honour any published prices that We determine were erroneous due to printing, electronic, or clerical error. If You make a Booking based on erroneous pricing, We will offer You the option of cancelling the Booking and receiving a refund of any amount paid by You or confirming the Booking by paying the difference between the erroneous price and the correct price, as determined by Us. The following Fees are payable in addition to the Tour Price:
(a) If You book 21 days or less before the Tour Departure Date, You must pay a late booking fee of $50.00 per Booking.
(b) If You change Your Booking, other than by varying the Tour Departure Date, You must pay a change fee of $50.00 per Booking. This fee is on account of administrative expenses incurred by Us in changing Your Tour and is a genuine and reasonable estimate of Our expenses.
4.8 If You cancel Your Tour for any reason prior to Your Tour Departure Date (including by changing Your Tour Departure Date or the name of a Guest), You will be liable for the following cancellation fee: