Magnificent Europe: Amsterdam to Budapest Fly Free*
---
An award-winning river cruise between Amsterdam and Budapest. Save up to $230
Members from: $7,559 P.PNon-members from: $7,795 P.P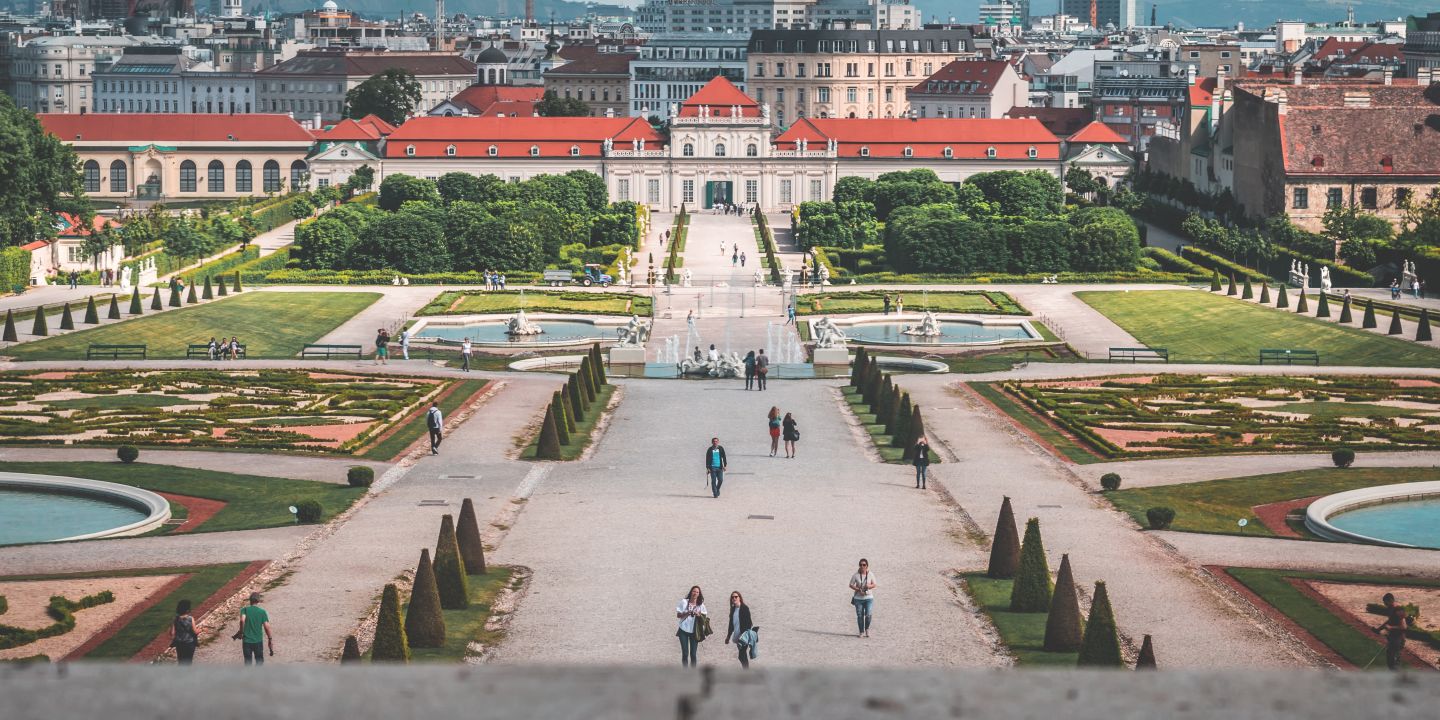 Type

River Cruising

Destination

United Kingdom & Europe

Supplier

APT

Booking Code

EUMC15

Departs

Multiple departures available. Enquire for more details.
All-inclusive sightseeing in 15 destinations

Luxury dining - a total of 41 meals

Expert APT Cruise Director

APT's Freedom of Choice Inclusions in 10 locations

Complimentary beverages served on board*

Butler, room service and complimentary laundry for select suites

Grand Empress Steam Train - Follow in the footsteps of Elisabeth of Bavaria, embark on an imperial train journey, then tour Gödöllő Palace.

Dine At Namedy Castle - Princess Heide von Hohenzollern will open the doors of her castle just for you. Enjoy dinner in the Hall of Mirrors.

Vienna's Musical Legacy - Attend a private classical concert featuring members of the Mozart's Boys Choir at the City Palace in Vienna.
Arrive Amsterdam, Embark Ship
Be met on arrival and transferred to your river ship, docked in the heart of Amsterdam. After dinner, a free evening gives you the chance to step ashore and explore the canal-crossed streets at your leisure.

Stay: 14 Nights, a Concerto River Ship

Daily :
Dinner
FREEDOM OF CHOICE™ - Sightseeing
Perhaps admire Amsterdam's canals from a glass-top boat. Or visit Zaanse Schans, a lovely village famous for its traditional Dutch houses, windmills and specialty produce. Otherwise, stay on board your ship while a local baker conducts a stroopwafel demonstration. Alternatively, on select spring departures, visit Keukenhof Gardens.

Personalise your time in Amsterdam today with a choice of experiences. In the evening, gather on board for a Gala Welcome Dinner.

Daily :
Breakfast Lunch Dinner
ROYAL SIGNATURE EXPERIENCE
In Andernach, you are treated to an exclusive visit to Namedy Castle. This 14th-century residence is home to Princess Heide von Hohenzollern who has opened the doors of her castle just for you. Enjoy some free time to wander about the castle's rooms, hidden nooks and grounds, then savour dinner in the ballroom, accompanied by a classical piano recital.

FREEDOM OF CHOICE™ - Sightseeing
In Cologne, take a tour through the historic city centre and sample local beers and snacks. Alternatively, embark on a bike ride to see City Hall and the remains from Roman times and the Middle Ages.

Enter Germany and cruise into Cologne, a city centred around the twin spires of its famous cathedral. Here, your day takes one of two paths on your chosen activity. Later, rejoin your ship in Bonn and cruise to Andernach where a special experience awaits.

Daily :
Breakfast Lunch Dinner
FREEDOM OF CHOICE™ - Sightseeing
In Rüdesheim, tour Siegfried's Mechanical Musical Instrument Museum. Alternatively, board a scenic gondola for exceptional views over the Rhine Valley, or perhaps sample wines from the region during an onboard tasting.

Approach the most beautiful stretch of the Rhine River today, where crumbling ruins cling to rocky cliffs and rolling hillsides are marked with perfectly planted vineyards. Your ship later docks at the town of Rüdesheim.

Daily :
Breakfast Lunch Dinner
FREEDOM OF CHOICE™ - Sightseeing
Perhaps enjoy a visit to a local winery, where you will enjoy learning about Rhine Valley wines, as well as sampling the region's delicious produce during a wine and cheese tasting. Alternatively, acquaint yourself with the German language during an interactive lesson on board your ship. Otherwise, hike through a picturesque forested area with views of the Franconian vineyards.

Witness the skilful art of glass-blowing on board as you cruise towards the pretty Franconian town of Miltenberg this morning. After the day's activity, return to your ship for a delicious dinner.

Daily :
Breakfast Lunch Dinner
FREEDOM OF CHOICE™ - Sightseeing
The immense architectural beauty of Würzburg is on show today as you walk to the Würzburg Residence, an 18th-century palace that once belonged to the Prince-Bishops of Würzburg. Inside, marvel at intricate tapestries, gilded stucco work and ceiling frescoes by Tiepolo. If you prefer, take a journey along the Romantic Road to the marvellous medieval town of Rothenburg where you'll stop for a tour. Otherwise, visit a family-owned farm, where you'll tour the property before sitting down to morning tea as you learn about local farming life.

Seize the day with your preferred sightseeing activity.

Daily :
Breakfast Lunch Dinner
This morning your ship will arrive in World Heritage-listed Bamberg, one of the few German cities that wasn't destroyed during World War II. Here, you will explore the Old Town with a guide to discover a range of historic churches and buildings, including the town hall on the River Regnitz. Following your tour, rejoin your ship to cruise onto the Main-Danube Canal. Having taken 32 years to construct, the canal links the North and Black seas and is recognised as a feat of modern engineering.

Daily :
Breakfast Lunch Dinner
FREEDOM OF CHOICE™ - Sightseeing
A historic tour takes you to a selection of World War II sites, such as the Reich Party Rally Grounds. Alternatively, walk in the footsteps of Swedish King Gustavus-Adolphus, with a hike through the Schwarzach Valley.

Choose your sightseeing in Nuremberg. Back on board, sample some delicious freshly baked gingerbread while cruising the Main-Danube Canal.

Daily :
Breakfast Lunch Dinner
FREEDOM OF CHOICE™ - Sightseeing
On a guided walking tour, see such sites as the iconic Old Town Hall and the World Heritage-listed city centre. Alternatively, learn the schuhplattler during a fun Bavarian dance lesson at a local beer haus. Another option is a gourmet walking tour. Gain an insight into the art of haute cuisine at the Michelin-starred restaurant Storstad, where you will enjoy a presentation and the chance to sample a variety of delights. Or perhaps hear an informative talk on board from a student of the University of Regensburg.

Tailor your holiday with a selection of sightseeing choices today.

Daily :
Breakfast Lunch Dinner
FREEDOM OF CHOICE™ - Sightseeingz
Disembark in Passau and travel to Salzburg, where a city tour takes you to several sights from Rogers and Hammerstein's classic film, The Sound of Music. Alternatively, embark on a full-day journey to Český Krumlov in the Czech Republic, renowned for its stunning 13th-century castle above the Vltava River, its old town square and quaint lanes teeming with ancient architecture. Both touring options will then conclude in Linz, where you will re-board your river ship. Otherwise, enjoy a walking tour of Passau, then cruise to Linz.

Select from a diverse range of sightseeing options today.

Daily :
Breakfast Lunch Dinner
FREEDOM OF CHOICE™ - SIghtseeing
Join a guided tour of Melk Abbey, one of the world's most famous monastic sites. Or join a local guide for a tour of the town. During autumn departures, perhaps participate in some vineyard work at a local winery as part of the wine harvest season. Another option is a guided bike ride along the banks of the Danube River from Melk to Dürnstein.

Cruise through the Wachau Valley wine region today. Disembark in Melk and select from a number of activities. Later, take the opportunity to roam -Dürnstein's cobblestone lanes at your leisure.

Daily :
Breakfast Lunch Dinner
ROYAL SIGNATURE EXPERIENCE
Tonight, visit the family of Liechtenstein's City Palace in the heart of Vienna. Attend an exclusive cocktail reception and a private concert featuring a full orchestra performing classical masterpieces by Mozart and Strauss, as well as an operatic recital. You will also be entertained by members of the Mozart Boys' Choir.

Arrive in Vienna, home to an array of striking architecture as well as a rich classical music culture and vibrant cafes. Take in many of the city's most important landmarks during a tour along the Ringstrasse, Vienna's famous ring boulevard officially opened by Emperor Franz Joseph I in 1865. You'll also enjoy a guided walk to St Stephen's Cathedral.

Daily :
Breakfast Lunch Dinner
FREEDOM OF CHOICE™ - Sightseeing
Perhaps tour Schönbrunn Palace, the former summer residence of the imperial family. Wander through its lush, manicured gardens and marvel at sculptures representing deities and virtues. Alternatively, visit Slovakia's Bratislava, or perhaps enjoy a round of golf.

Personalise your time in Vienna with a choice of touring options today.

Daily :
Breakfast Lunch Dinner
ROYAL SIGNATURE EXPERIENCE
After your Budapest city tour, follow in the footsteps of Elisabeth of Bavaria (Sisi) and embark on an imperial train journey. Enjoy a welcome reception at Budapest Station's Royal Waiting Room, then board your elegant steam train, which features carriages from the early 1900s. A traditional game lunch worthy of royalty is served, before disembarking for a guided tour of Gödöllő Palace, a favourite of Sisi. Operates on all departures between April and September.

Enjoy a guided tour of Budapest. Back on board after dinner, see the city lights sparkle during a twilight cruise.

Daily :
Breakfast Lunch Dinner
Disembark Ship, Depart Budapest
Transfer to the airport for your onward flight.

Daily :
Breakfast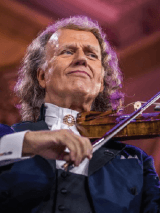 Members from: $9,697 P.P Twin Share
Prices listed in this brochure are valid at the time of publication but are subject to change. They may be varied by advertising or special offers, or changed after the publication date for any reason, including without limitation, to cover changes in government taxes and charges, exchange rate variations, fuel surcharges, airline charges, a force majeure event or other material increases by suppliers. The most up to date pricing may be found on our website – www.aptouring.com.au. Prices will be confirmed at time of booking and honoured for up to seven days. Once the security deposit is paid the price will be guaranteed. A $1,000 security deposit per person, per holiday package is required within seven days of booking confirmation. Deposit requirements may vary when booking a special offer. Final payment of the balance of your holiday package price is due 100 days prior to departure unless stated in the terms of a special offer. APT reserves the right to cancel any ticket or booking or, refuse to honour any price or carry any passenger where any payment has not been received by APT within the specified time. All fares and charges are in Australian currency. Payment in full is required at time of booking for reservations made less than 100 days before departure from Australia or New Zealand. If APT is unable to confirm your reservation, all monies will be refunded. Price advertised for 26 October 2019. Prices are subject to change pending on Departure Date.