In the Wake of the Vikings
---
World of Viking - Save up to $1200 per couple
Members from: $10,775 P.PNon-members from: $10,995 P.P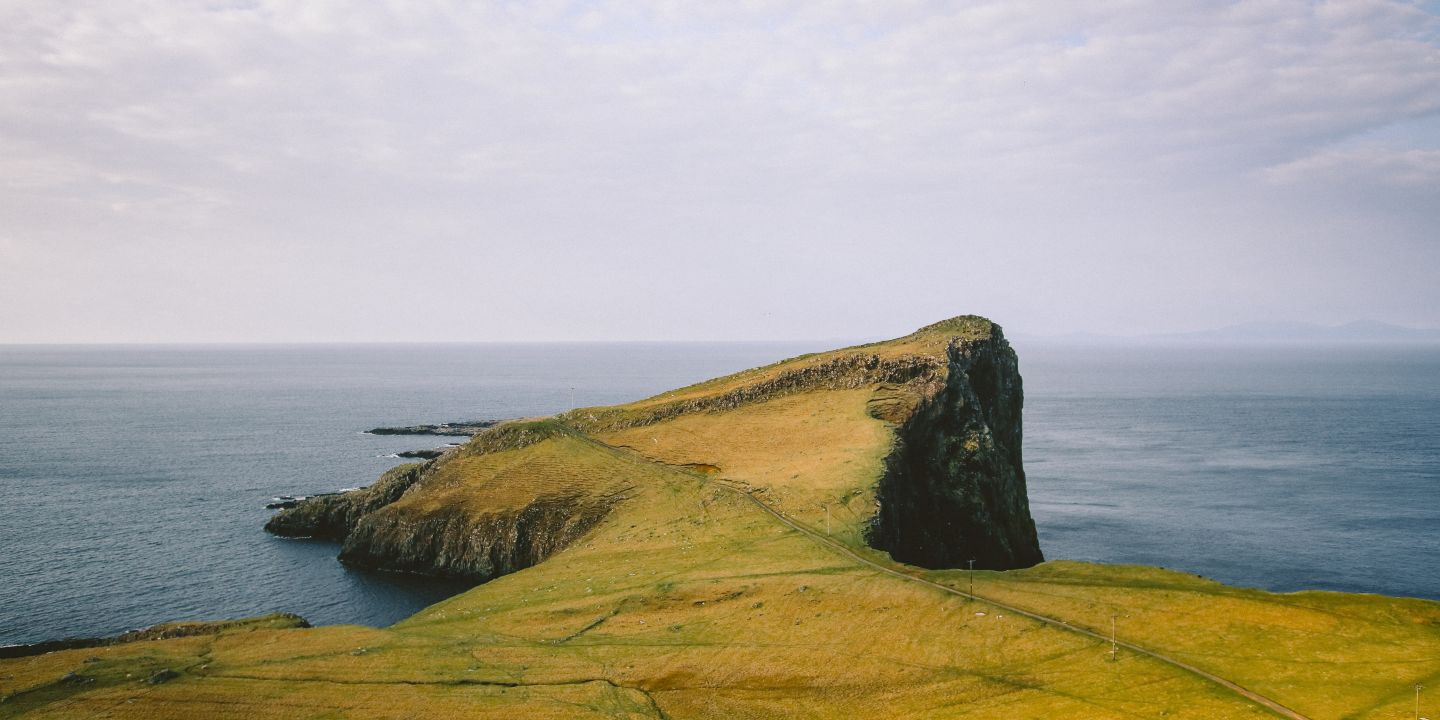 Type

Ocean Cruise

Destination

United Kingdom & Europe

Supplier

Viking

Booking Code

VCWV

Departs

27 August 2020

Company

Viking
One complimentary shore excursion in every port of call

Free Wi-Fi (connection speed may vary)

Alternative restaurant dining at no extra charge

24-hour room service

Self-service launderettes

Beer, wine & soft drinks with onboard lunch & dinner

24-hour specialty coffees, teas & bottled water
The Viking Way
With more itineraries in more destinations worldwide, we offer behind-the-scenes insights and opportunities that set us apart from other travel companies. In addition to our included tours of must-see cultural highlights, we also go beyond, sharing with you The Viking Way® with our Local Life, Working World and Privileged Access® experiences—opening doors to people and places otherwise difficult to visit.
Local Life
Viking provides fascinating insights into Local Life during excursions that reveal the rhythms of daily living in your destination. Experience Saigon's vibrant streets by pedal cab. Peruse the dusty stacks at the most famous bookstore in Paris. Taste your way through a culinary tour of Sydney. This is the ideal way to experience a place like a local.
Working World
Witness wood carving in Bali. Tour the vineyards and wine cellars of Italy, New Zealand and beyond. Meet the harvesters of the world's farms, from the banana plantations of Caribbean St. Lucia to the spice farms of Indian Goa. Glimpsing the world at work helps you tap into its passions and see its people anew.
Privileged Access
We have arranged exclusive entry for Viking guests to cultural treasures all around the world. Go behind the scenes at world-class museums, visiting collections seldom seen. Attend cultural performances of folklore, ballet and opera. Get
Day 1

Day 1 — Bergen, Norway

Step on board your ship to begin your journey. Encircled by majestic mountains, fjords and glaciers, Bergen was home to Viking sagas. With your ship berthed next to Bryggen wharf, a UNESCO Site, easily stroll along its waterfront. This evening mingle with the locals and dine ashore, as we will be spending the night in port.

Day 2

Day 2 — Bergen, Norway

Awake in Bergen and further explore this Norwegian treasure. See the beautiful 18th-century wooden houses, and visit the Hanseatic Museum on your included tour. Perhaps take an excursion to Troldhaugen, the home of Edvard Grieg, Norway's famous composer. Or take a trip to the top of Mt. Ulriken, where you can savor an Ulriken bun, a cinnamon pastry, with a view that is equally as indulgent. Gain an insider's view of Norway's shipbuilding culture and fish farming industry on our optional excursion.

Day 3

Day 3 — Lerwick, Scotland

Admire the rugged beauty of one of Scotland's remote island outposts today. You'll set out to explore the main island's southern reaches on an included tour. After a panoramic drive through charming Lerwick, the Shetlands' only burgh, stop at the limestone hamlet of Fladdabister, the crofting town of Aithsetter and a 2,000-year-old castle. Or, visit the remarkable archaeological site of Jarlshof instead, stunning evidence of a thriving Viking presence.

Day 4

Day 4 — Tórshavn, Faroe Islands

Explore the legacy of Vikings in the scenic Faroe Islands, located halfway between Norway and Iceland. Once home to the Viking Parliament, the island's capital of Tórshavn occupies the archipelago's most historic peninsula. During your visit, a scenic drive reveals the breathtaking fjords of Kaldbak and Kollafjørdur, magnificent island vistas and a rich salmon fishing culture . . . all infused with a welcoming Nordic spirit.

Day 5

Day 5 — Cruise the Atlantic Ocean

As you sail westward into the Atlantic, take advantage of the many amenities of your ship. You might attend an enriching onboard talk to learn about your upcoming ports. Lounge by the Main Pool with its retractable roof and enjoy a cocktail at the Aquavit Bar.

Day 6

Day 6 — Reykjavík, Iceland

Explore Reykjavík, one of the cleanest and most eco-friendly cities in the world. Vikings settled here in 870 AD, and today Reykjavík is home to endless charms, watched over by the majestic Esja mountain range. You will see the city's highlights up close, including the charming cathedral. And admire the cityscape from the Perlan, a hilltop, glass-domed landmark offering spectacular city views. Alternately, you may venture farther afield to take in the country's breathtaking natural beauty, from towering waterfalls and soaring mountains to blue thermal springs. You will have time to linger longer in port, as we will be docked here overnight.

Day 7

Day 7 — Cruise the Irminger Sea

Cruise coastal Greenland today, taking in the splendid views from your ship. During your day at sea, you might indulge in a massage or facial or take a sauna in The Spa. Find your inner calm with yoga on the Sports Deck. Tonight, try some food and wine pairings at The Chef's Table.

Day 8

Day 8 — Nanortalik, Greenland

Take in the natural beauty of Nanortalik. This "place of the polar bears," as its name translates, is spread over a small island in a splendid setting on the shores of the Labrador Sea. Like in much of Greenland, the lack of trees here lends a stark and pristine beauty. You will learn about the city's seafaring history, rich culture and colorful customs during your stay, visiting the open air Nanortalik Museum to learn how Vikings were among the first, and the Inuit among the last, to settle here.

Day 9

Day 9 — Qaqortoq, Greenland

Visit the small village of Qaqortoq today, located within its namesake fjord. This simple seaside town relies on fishing, fur production and ship repair and also has a brisk local arts scene, as you will see in its 30 "Stone and Man" sculptures in town. Your self-guided walking tour leads you along inviting streets lined with Inuit stone-and-peat houses, the 1832 Old Church and the Mindebrønden fountain.

Day 10

Day 10 — Cruise the Labrador Sea

Trace the route of Leif Eriksson today as you sail from Greenland to Canada. Perhaps you will swim in the Infinity Pool or mingle with newfound friends over tea in the Wintergarden. This evening, enjoy soft piano music in the Living Room or lively jazz in Torshavn.

Day 11

Day 11 — L'Anse aux Meadows, Canada

Step back 500 years before the days of Columbus, to the late 10th century, when Viking Leif Eriksson led the first European landing on American soil at L'Anse aux Meadows, now a UNESCO World Heritage Site. The archaeological site's beautiful seaside setting on the northernmost tip of Newfoundland boasts millennium-old remains, including a Viking sod longhouse. You will explore a village reconstruction or, if you prefer, follow Newfoundland's scenic coastline and view marine animals in their natural habitat.

Day 12

Day 12 — Cruise the Gulf of St. Lawrence

Today you will make your way toward the St. Lawrence River via the Gulf of St. Lawrence. As you sail, you might attend an illuminating enrichment lecture in the theater. This evening, enjoy cocktails in the Explorers' Lounge.

Day 13

Day 13 — Saguenay, Canada

Discover the history of Saguenay today, a once-disparate region of boroughs established as one city as recently as 2002. Built on a rich fur-trading and timber industry, it is a quintessential Quebecois town proud of its rural roots. You can witness the story of its growth during a lively stage show created specifically for English-speaking visitors, with privileged backstage access. Alternately, you can head into the countryside to visit two family businesses that embody the region's French heritage with their cheese and wine production.

Day 14

Day 14 — Quebec City, Canada

Visit the grand dame of Quebec province today, the venerable Quebec City, a European-style gem on the banks of the St. Lawrence River. As you explore its cobblestone streets, you will take in its decidedly regal air, crowned by the magnificent Château Frontenac. You will see the Place Royale, the Upper and Lower Old Towns lined with distinctive white stone buildings dating to the early 17th century, and the Parliament. Or discover the province's natural beauty at Montmorency Falls and Canyon Sainte-Anne.

Day 15

Day 15 — Montreal, Canada

Awake in Montreal this morning and bid your ship adieu. Explore the city on your own before returning home, or perhaps extend your stay here with Viking.
Cruise fares listed are cruise only in Australian dollars, per person, based on double occupancy. Cruise fares listed are valid for Australian and New Zealand residents only. Cruise ship fuel surcharge may apply. All fares and offers are for new bookings only as of 01 September 2018, are subject to availability, may not be combinable with other offers except Past Guest Travel Credit and Referral Rewards Credit, are capacity-controlled and may be withdrawn at any time without prior notice. Early Booking Discount fares are based upon published full brochure fares; cruise fares do not include pre-paid charges, optional facilities and service fees, and personal charges, as defined in the terms and conditions of the Passenger Ticket Contract which may be viewed elsewhere on this website. Full brochure fares may not have resulted in actual sales in all stateroom categories and may not have been in effect during the last 90 days. Promotional fares may remain in effect after the expiration date. Viking reserves the right to correct errors or omissions and to change any and all fares, fees and surcharges at any time. For up-to-date prices, please call Viking or your travel agent. The cruise ship fuel surcharge is additional revenue to Viking Cruises, as are any additional charges relating to currency fluctuation other than for deposited cruise fares and full fares, which fluctuations are beyond our control. Additional terms and conditions may apply. Complete terms and conditions may be found in the Passenger Ticket Contract.