Iconic Iceland, Greenland and Canada with Viking
---
Immerse yourself in striking natural beauty on a voyage that spans Iceland, Greenland and the Canadian provinces of Newfoundland and Nova Scotia.
Members from: $9,499 P.P Twin ShareNon-members from: $9,595 P.P Twin Share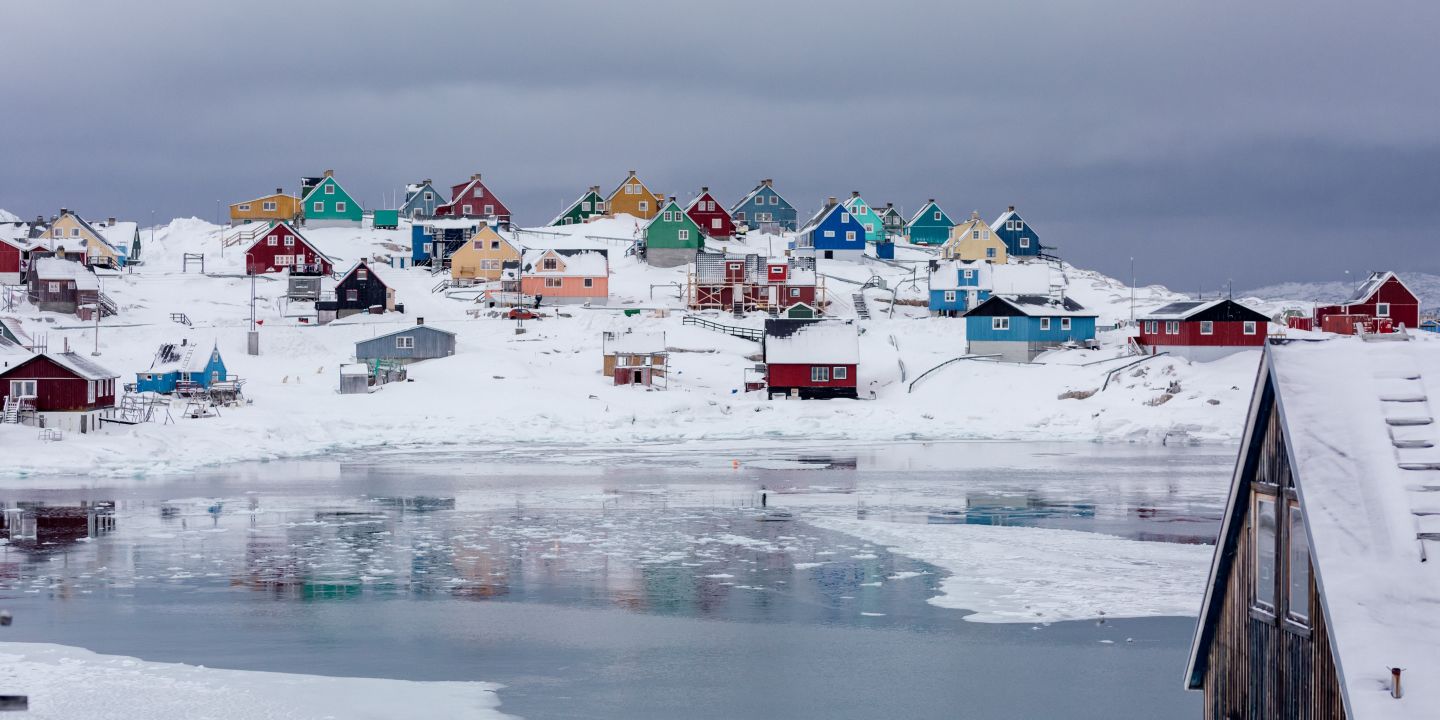 Type

Ocean Cruising

Destination

United Kingdom & Europe

Cruise Line

Viking Cruises

Supplier

Viking

Booking Code

VIKIGC

Departs

23 May 2023

7 June 2023

16 August 2023

21 August 2023

30 August 2023
Immerse yourself in striking natural beauty on a voyage that spans Iceland, Greenland and the Canadian provinces of Newfoundland and Nova Scotia. Admire the volcanic landscape of the Westman Islands, enjoy the relaxed pace of life in Djúpivogur, and stroll the charming streets of Seydisfjördur and Akureyri. Discover the history of Viking exploration in the New World in Qaqortoq and L'Anse aux Meadows, and revel in the maritime heritage of lively Halifax.
Day 1 — Reykjavík, Iceland
Embark your ship and settle into your stateroom. Reykjavík is the world's northernmost capital city yet captures the distinctive feel of a fishing village. The Kentucky-sized island is Europe's westernmost nation and one of the wildest places on earth. It is also lauded as one of the cleanest and most civilized countries, committed to finding the perfect balance between day-to-day living and harnessing its natural resources with eco-friendly practices. Vikings landed on this pristine land during the 9th century; their arrival is well chronicled in the medieval Sagas preserved at the Culture House.
Day 2 — Westman Islands (Heimaey), Iceland
Heimaey is the only populated island in the Westman Islands. The scenery is stunning with its volcanic landscapes, moss-covered clifftops and picturesque homes with brightly colored rooftops. A number of breathtaking natural sights are a result of the volcanic eruption that took place here in 1973, which saw the evacuation of all 5,000 residents to the mainland. Each summer, millions of puffins pay a visit and countless other species migrate here to feed and breed. Several efforts are underway to protect the wealth of wildlife, from puffins to the gentle giants of the sea.
Day 3 — Djúpivogur, Iceland
Djúpivogur lies on Iceland's east coast and has been a trading center since the 16th century. The town is presided over by the towering Búlandstindur; a mountain famed in local folklore for its ability to grant wishes during the summer solstice. Dotted around the town, several cultural sights can be explored, including The Tank and the Eggs of Merry Bay. Residents here favor embracing a slower pace of life. The town has adopted the cultural trend known as "Cittaslow" which is dedicated to the promotion of sustainable living, improving the quality of life for its residents.
Day 4 — Seydisfjördur, Iceland
Seydisfjördur enjoys a mountainous setting at the end of a fjord. It traces its origins to the early days of Viking settlements. Though the town is tiny, it boasts an impressive history. It hosted the world's first modern whaling station and pioneered international communications when it welcomed the first telegraph cable, linking Iceland to Europe. Colorful wooden homes line the streets, overseen by starkly picturesque slopes and the soaring summits of Mounts Bjólfur and Strandartindur.
Day 5 — Akureyri, Iceland
Nicknamed the "Capital of the North," Akureyri is set at the end of the Eyjafjördur and enjoys a mild climate, unusual for a northern city just 62 miles from the Arctic Circle. Folk culture is robust in Akureyri; the Vefarinn dance was invented here to celebrate the harvest. Other points of pride include the Public Park and Botanic Garden, where some 2,000 plant species grow, and the hilltop Akureyrarkirkja, the local church that is home to a stained glass window from Coventry Cathedral in England.
Day 6 — ĺsafjördur, Iceland
ĺsafjördur was founded in the 9th century by the Viking Helgi Magri Hrólfsson. Foreign merchants arrived in the 16th century and set up trading posts here. Today, ĺsafjördur is home to one of the largest fisheries in Iceland and, despite its remote locale, boasts a cultural scene rich in music and drama. The oldest house in Iceland is here, built in 1734, as is the country's largest concentration of old timber-frame homes. Many visitors explore farther afield, delving into the surrounding wilderness of Hornstrandir or discover the fishing heritage of charming coastal towns.
Day 7 — Sail the Atlantic Ocean
Sail the Atlantic Ocean, divided in half, north to south, by the Mid-Atlantic Ridge. Longer than the Rockies, the Himalayas and the Andes combined, this underwater mountain range is the longest on Earth. As you sail today, savor a range of international cuisine on board. Choose from a variety of international flavors at the World Café, enjoy al fresco dining on the Aquavit Terrace, or regional specialties in The Restaurant.
Day 8 — Nanortalik, Greenland
Nanortalik is nestled on an island near the mouth of a fjord on the southwestern shores of Greenland. It was established in 1770, though a small group of Vikings led by Erik the Red first arrived in the 10th century and called it "Grœnland," or Greenland, in hopes of attracting more settlers. Today, the Inuit people dominate this austere and picturesque landscape and hold fast to their long Inuit traditions by fishing for crab, hunting hooded seals and welcoming visitors with a festive kaffe-mik, a coffee party with plenty of their famed Greenlandic cake.
Day 9 — Qaqortoq, Greenland
Qaqortoq is a repository of Viking, Inuit and Danish history. Greenland's largest and best-preserved Viking settlement lies 12 miles out of town at Hvalsey, established by Erik the Red's uncle in the 10th century. The Inuit soon followed, and left behind many artifacts from their early days. The Danish colonial era, too, is finely reflected in historic buildings, including an 1804 blacksmith's shop and the harborside 1797 black tar log building. Qaqortoq lends itself to leisurely strolls and its spectacular setting attracts outdoor enthusiasts.
Day 10 — Sail the Labrador Sea
Follow in the footsteps of intrepid Viking Leif Eriksson who famously crossed this stretch of water to become the first European to land on North American shores. As you sail, explore our well-curated library, tucked in a private alcove of The Living Room, and select from a broad range of titles. Read a book by the Main Pool, a calming oasis in any weather with its retractable roof, allowing for year-round swimming.
Day 11 — L'Anse aux Meadows, Canada
L'Anse aux Meadows is the site of the first Norse settlement in the Americas. Leif Eriksson's voyage from Greenland in the late 10th century predated Columbus by 500 years. Proclaimed a UNESCO World Heritage Site in 1978, the ancient village Eriksson founded provides fascinating insight into the day-to-day lives of Vikings. Each of its dwellings was constructed of a wood frame covered in sod. The site was uncovered in 1960, when a village local pointed out a series of mounds in the earth that he and his neighbors had always believed to be an ancient Native American camp.
Day 12 — Sail the Gulf of St. Lawrence
Follow in the footsteps of 10th century vikings and sail the vast Gulf of St. Lawrence, an outlet for the North American Great Lakes into the Atlantic Ocean via the St. Lawrence Seaway. As you sail today, attend an informative lecture or watch a film in our state-of-the-art theater. A range of insightful TED Talks and destination-inspired seminars are offered daily.
Day 13 — Halifax, Canada
Halifax exudes a fine European air and lies along the edge of the Atlantic Ocean. Visitors by sea are greeted by the 1758 Sambro Island Lighthouse, the oldest surviving beacon in North America. In the harborside Historic Properties district, grand and charming stone buildings built in the 18th and 19th centuries grace the cobblestone streets. The city grew up around Citadel Hill, where Fort George protected the harbor. The fortress, along with the adjacent stately Halifax Town Clock, has been gloriously restored and preserved.
Day 14 — Sail the Atlantic Ocean
Sail legendary waters, where medieval Europeans believed "there be dragons" beyond the ocean's horizon. Renew your body, mind and spirit in our Scandinavian-inspired spa, a Nordic sanctuary of holistic wellness, today while at sea. Whether you unwind in the Sauna, refresh in the Snow Grotto or take a dip in the Thermal Pool, you will feel recharged and revitalized.
Day 15 — New York City, New York, United States
New York City is at once romantic and exhilarating. From the robust streets of Lower Manhattan's financial district to the intimate warrens of Greenwich Village, the city overflows with culture, cuisine and architectural beauty. New York is for everyone. Music lovers marvel at Carnegie Hall or catch a 1920s-style jazz and blues show in Harlem. Romantics board a horse-drawn carriage in Central Park. Art lovers browse the Museum of Modern Art or the Guggenheim. And theatergoers attend the greatest shows in the world on Broadway, amid the glitter of Times Square. After breakfast, disembark your ship and journey home.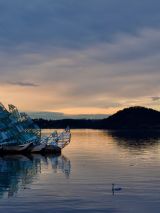 Members from: $1,895 P.P Twin Share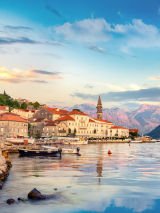 Members from: $18,995 P.P Twin Share
Cruise fares listed are cruise only in Australian dollars, per person, based on double occupancy. Cruise fares listed are valid for Australian and New Zealand residents only. Cruise ship fuel surcharge may apply. All fares and offers are for new bookings only as of 1 August 2021, are subject to availability, may not be combinable with other offers except Past Guest Travel Credit and Referral Rewards Credit, are capacity-controlled and may be withdrawn at any time without prior notice. Early Booking Discount fares are based upon published full brochure fares; cruise fares do not include pre-paid charges, optional facilities and service fees, and personal charges, as defined in the terms and conditions of the Passenger Ticket Contract which may be viewed elsewhere on this website. Full brochure fares may not have resulted in actual sales in all stateroom categories and may not have been in effect during the last 90 days. Promotional fares may remain in effect after the expiration date. Viking reserves the right to correct errors or omissions and to change any and all fares, fees and surcharges at any time. For up-to-date prices, please call Viking or your travel agent. The cruise ship fuel surcharge is additional revenue to Viking Cruises, as are any additional charges relating to currency fluctuation other than for deposited cruise fares and full fares, which fluctuations are beyond our control. Additional terms and conditions may apply. Complete terms and conditions may be found in the Passenger Ticket Contract.