Iceland, British Isles and Iberia with Viking
---
Embark on a voyage of diversity as you sail between Reykjavík and Barcelona.
Members from: $8,199 P.P Twin ShareNon-members from: $8,295 P.P Twin Share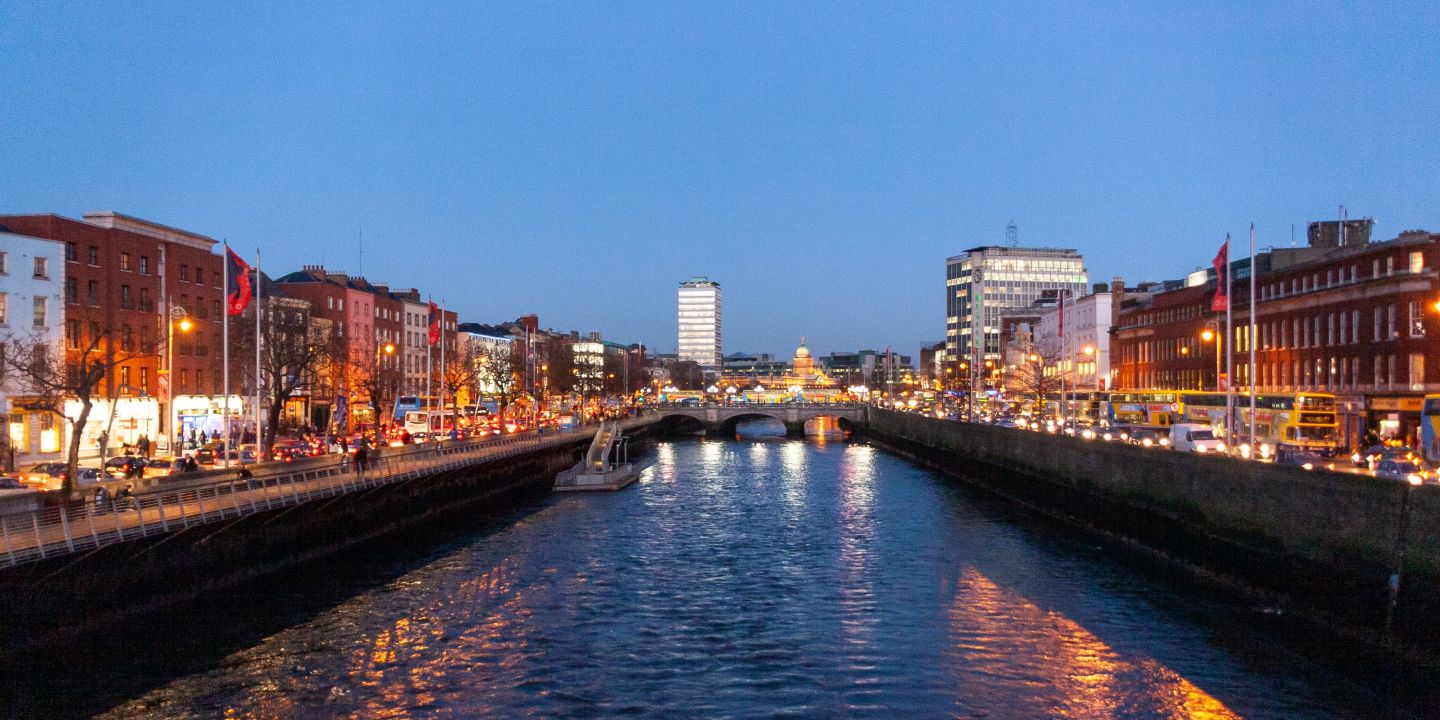 Type

Ocean Cruising

Destination

United Kingdom & Europe

Cruise Line

Viking Cruises

Supplier

Viking

Booking Code

VIKIBI

Departs

9 May 2023

29 May 2023

13 September 2023
Embark on a voyage of diversity as you sail between Reykjavík and Barcelona. Stops in cities such as Dublin, Lisbon and Granada will allow you time to immerse in their distinctive cultures. As you travel, marvel as the scenery and climate changes including the black volcanic terrain of Iceland, the temperate rolling green hills of Ireland, as well as the sunny and inviting warm waters of the Mediterranean Sea along Spain's southern coast.
Price advertised fare is for 09 May 2023 departure, prices for other departures advertised starts from $8995 per person twin share
Day 1 — Reykjavík, Iceland
Transfer to your ship and settle in to your stateroom. Reykjavík is the world's northernmost capital city yet captures the distinctive feel of a fishing village. The Kentucky-sized island is Europe's westernmost nation and one of the wildest places on earth. It is also lauded as one of the cleanest and most civilized countries, committed to balancing day-to-day living with harnessing its natural resources using eco-friendly practices. Vikings landed on this pristine land during the 9th century; their arrival is well chronicled in the medieval Sagas preserved at the Culture House.
Day 2 — Reykjavík, Iceland
Reykjavík is home to endless charms, watched over by the majestic Esja mountain range. The striking Hallgrímskirkja church stands in the city center as a towering vision in white, while the glass Harpa concert hall is a wonder of modern architecture. Höfði House is one of Reykjavík's highlights and is the site of the meeting between Ronald Reagan and Mikhail Gorbachev, which marked the beginning of the end of the Cold War. Farther afield, breathtaking natural sites are in abundance, from towering waterfalls and soaring mountains, to blue thermal springs.
Day 3 — Sail the Atlantic Ocean
Sail the Atlantic Ocean, divided in half, north to south, by the Mid-Atlantic Ridge. Longer than the Rockies, the Himalayas and the Andes combined, this underwater mountain range is the longest on Earth.
Day 4 — Scenic Sailing: Irish Sea
The Irish Sea separates Ireland and Great Britain, which for centuries has been an important economic trade route between these island nations. The strong winds that whip across this shallow body of water provides an abundant source of power for the offshore wind farms; these turbines can be seen rotating above the water's surface generating enough energy to power millions of UK homes. Various species of wildlife can also be seen in these waters, including migratory birds, whales, porpoises and dolphins among others.
Day 5 — Liverpool, England
Liverpool is celebrated as the "World Capital of Pop;" 56 musicians born and bred here have had #1 singles. Most notably, the legendary Beatles—John, Paul, George and Ringo—hailed from this port city. But it is more than music that has put Liverpool on England's cultural map. Long an important center for maritime commerce, its storied waterfront is home to many buildings of historic, architectural and cultural significance, including a spectacular trio of palatial, early 20th-century buildings known as the "Three Graces," and the revitalized Royal Albert Dock.
Day 6 — Dublin, Ireland
A UNESCO City of Literature, Dublin is the birthplace of many of Ireland's finest writers, from James Joyce and Oscar Wilde to Muriel Spark. The people of Dublin have long celebrated the written word, nowhere more deeply than at the library of Trinity College, the hallowed home of the inspiring 9th-century illuminated Book of Kells. And there is much more to explore, from the soaring St. Patrick's Cathedral, the nation's spiritual touchstone, to Dublin Castle, built after the Norman invasion that unseated the Vikings here.
Day 7 — Sail the Atlantic Ocean
Sail legendary waters, where medieval Europeans believed "there be dragons" beyond the ocean's horizon. As you sail, take advantage of the array of delicious cuisine offered on board. You may visit Mamsen's, our casual gourmet deli, any time from early morning to late at night for a taste of traditional Norwegian fare. Or, dine at Manfredi's Italian Restaurant for authentic fare with options ranging from Milanese risotto to Tuscan-inspired classics.
Day 8 — A Coruña, Spain
The stunning Atlantic setting of A Coruña lends this historic city a wide-open feel. The Roman-era Tower of Hercules is a lighthouse that has been in continuous operation since the 2nd century. The coastal San Antón Castle once defended northern Spain from seafaring intruders. The city is known for the historic row of houses along Avenida de la Marina; these 19th-century buildings are fronted by white-glazed glass balconies that, viewed side by side, form a wall of white. The city's bicycle-friendly promenade leads to the glass Millennium Obelisk monument and Orzán Beach.
Day 9 — Porto (Leixões), Portugal
Porto holds a place of great traditional importance. The town lends its name to the port wine produced in the region and throughout the nation. Located along a rocky embankment, the city boasts picturesque neighborhoods, fashionable restaurants and lively markets. Like Lisbon, Porto has a rich past; its historic center is a UNESCO World Heritage Site of narrow cobblestone streets brimming with romantic buildings spanning the centuries and a Romanesque cathedral. At the riverside, small barcos rabelos, boats once used to transport casks of wine, paint a charming scene.
Day 10 — Lisbon, Portugal
Lisbon has inspired explorers for centuries with its stunning setting at the Tagus River's mouth. Its labyrinthine streets carry echoes of 16th-century navigators who sailed on the winds of the Age of Discovery. The city prospered greatly from its trade. And today's streets are lined with the legacies of wealthy builders, including the Jerónimos Monastery and Belém Tower, stunning works that introduced Manueline architecture. Savoring local cuisine and port wine are favorite pastimes here. On any evening, the strains of fado spill from clubs in the historic Alfama District.
Day 11 — Sail the Strait of Gibraltar
Sail the gateway between the Atlantic and the Mediterranean. Its defining landmark, the soaring Rock of Gibraltar, was one of the Pillars of Hercules of ancient myth. Renew your body, mind and spirit in our Scandinavian-inspired spa, a Nordic sanctuary of holistic wellness, today while at sea. Whether you unwind in the Sauna, refresh in the Snow Grotto or take a dip in the Thermal Pool, you will feel recharged and revitalized.
Day 12 — Granada (Málaga), Spain
Granada is a splendid canvas of Moorish architecture, rich Andalusian tradition and remarkable history. It was the last stronghold of the Moorish Nasrid dynasty, whose 250-year reign ended during the 1492 reconquest of Spain by Catholic monarchs. The grand Granada Cathedral is a soaring celebration of that victory; its Royal Chapel holds the tombs of Queen Isabel and King Ferdinand, the celebrated pair who oversaw the triumph. Their magnificent fortress-palace, the Alhambra, was long the stronghold of Moors, and so offers a magnificent blend of Islamic and Christian detail.
Day 13 — Sail the Alboran Sea
Journey between continents as you sail the Alboran Sea, home to the largest population of bottlenose dolphins in the Western Mediterranean. Admire the views as you sail today and enjoy an al fresco dining experience. The Aquavit Terrace serves a range of International fare and casual dining favorites, as well as a range of superb cocktails inspired by our destinations.
Day 14 — Valencia, Spain
Valencia is steeped in 2,000 years of history and culture. Its Old Town is one of Spain's largest, a diverse medley of ancient buildings, wide-open plazas and cultural monuments. The Gothic Silk Exchange, a UNESCO World Heritage Site, bears witness to Valencia's Renaissance trading power. A literal taste of Valencia's past bubbles up in every skillet of paella. The centuries-old rice dish was invented here and perfected by farmers; barracas throughout the city offer demonstrations and tastings of this famously rustic cuisine.
Day 15 — Barcelona, Spain
The vibrant city of Barcelona, with its lively culture and inviting outdoor spaces, preserves a rich history. Picturesque medieval lanes wind through the oldest part of the city, the Gothic Quarter, where remnants of the city's Roman wall were uncovered. Its treasures include the neo-Gothic Barcelona Cathedral, the medieval Jewish district of El Call and the Romanesque Church of Santa Maria del Pi. In the evenings, diners relax in the Royal Plaza at restaurants along the elegant square's perimeter. After breakfast, disembark your ship and journey home.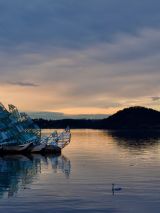 Members from: $1,895 P.P Twin Share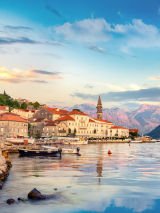 Members from: $18,995 P.P Twin Share
Cruise fares listed are cruise only in Australian dollars, per person, based on double occupancy. Cruise fares listed are valid for Australian and New Zealand residents only. Cruise ship fuel surcharge may apply. All fares and offers are for new bookings only as of 1 August 2021, are subject to availability, may not be combinable with other offers except Past Guest Travel Credit and Referral Rewards Credit, are capacity-controlled and may be withdrawn at any time without prior notice. Early Booking Discount fares are based upon published full brochure fares; cruise fares do not include pre-paid charges, optional facilities and service fees, and personal charges, as defined in the terms and conditions of the Passenger Ticket Contract which may be viewed elsewhere on this website. Full brochure fares may not have resulted in actual sales in all stateroom categories and may not have been in effect during the last 90 days. Promotional fares may remain in effect after the expiration date. Viking reserves the right to correct errors or omissions and to change any and all fares, fees and surcharges at any time. For up-to-date prices, please call Viking or your travel agent. The cruise ship fuel surcharge is additional revenue to Viking Cruises, as are any additional charges relating to currency fluctuation other than for deposited cruise fares and full fares, which fluctuations are beyond our control. Additional terms and conditions may apply. Complete terms and conditions may be found in the Passenger Ticket Contract.