Iceland and Norway's Arctic Explorer with Viking
---
Discover life in the far north during a voyage across the Arctic Circle and along the distant shores of Norway and Iceland.
Members from: $9,499 P.P Twin ShareNon-members from: $9,595 P.P Twin Share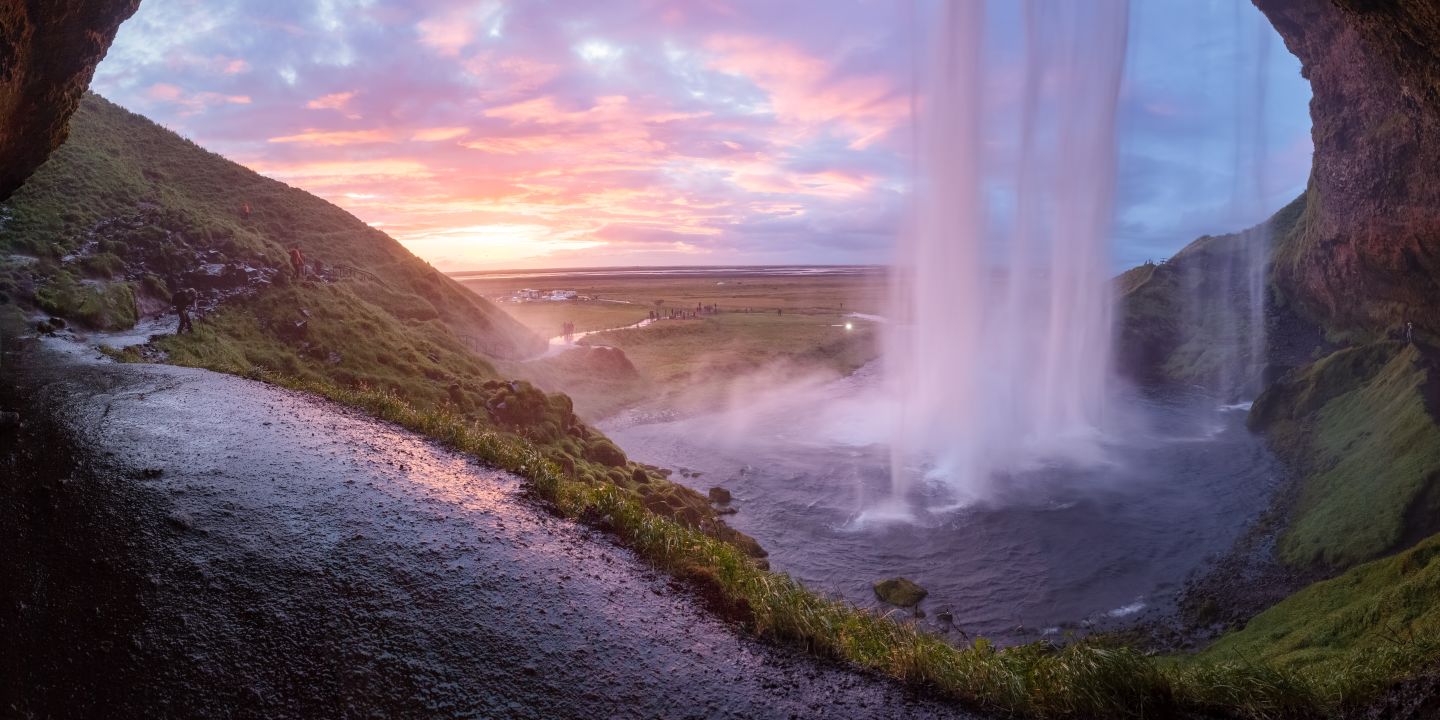 Type

Ocean Cruising

Destination

United Kingdom & Europe

Cruise Line

Viking Cruises

Supplier

Viking

Booking Code

VIKINAE

Departs

21 June 2023

5 July 2023

19 July 2023

2 August 2023
Discover life in the far north during a voyage across the Arctic Circle and along the distant shores of Norway and Iceland. Marvel at the rugged beauty of Geiranger, visit the former Hanseatic League of Bergen and admire Honningsvåg's remote North Cape. Enjoy an overnight stay in Longyearbyen, home to more polar bears than people, and call at Tromsø, Norway's most northernly city.
Day 1 — Bergen, Norway
Embark your ship and settle into your stateroom. Bergen is home to the Hanseatic League's only kontor (trading enclave) still in existence. Bryggen wharf, a row of timbered Hanseatic warehouses along a quaint quay, is a UNESCO World Heritage Site. Narrow wooden walkways are flanked by parallel rows of small, vibrantly painted buildings overlooking the picturesque Vågen Harbor. This is perhaps the most charming district of Bergen and a delight to explore, from its tight-knit community of workshops where artisans sell their wares to its cafés where freshly prepared smørbrød, or open-faced sandwiches, are on the menu.
Day 2 — Bergen, Norway
Bergen, an ancient city with deep Viking roots, is nestled between gargantuan snowcapped mountains, magnificent fjords and one of Europe's largest glaciers. Founded in 1070 on what was a Viking settlement, Bergen is the second-largest city in Norway. Not to be missed is a stroll through the Fisketorget, where the fresh catch of the sea awaits—from cod and prawns to local caviar and icy oysters.
Day 3 — Geiranger, Norway
Geiranger is the gateway to some of coastal Norway's most magnificent natural treasures. Nearby, the Seven Sisters Waterfall tumbles 1,000 feet into the fjord's water, while directly across the fjord, the Suitor Waterfall also plunges down a steep face. The overlook known as Eagle's Bend towers 2,000 feet above the village, accessed via a winding mountain road with 11 hairpin turns. The Norwegian Fjord Center puts all this natural splendor into perspective with fascinating exhibits.
Day 4 — Sail the Norwegian Sea
Journey to what was once believed to be the "end of the world," where sea monsters lurked and ships were lost on treacherous waters. Meet fellow guests and listen to the soothing sounds of classical music in The Living Room, an ideal setting for relaxation. Enjoy a cup of coffee or sip on a refreshing cocktail.
Day 5 — Narvik, Norway
Narvik is situated on the innermost shores of the Ofotfjorden, within the Arctic Circle. The small town enjoys a dramatic backdrop, encircled by mountains and a glacier that spills right to the water's edge. The town served as a port city for the early Viking settlers. Much later, the discovery of iron ore in the nearby Swedish town of Kiruna forever shaped Narvik. Kiruna needed a year-round ice-free port from which to ship its new discovery, and so a rail link was built directly to the water. Still today, Narvik is a major exporter.
Day 6 — Lofoten (Leknes), Norway
The Lofoten Islands stretch 118 miles into the Norwegian Sea from Norway's coast. Ships in the archipelago's cozy fishing harbors are dwarfed by the hulking massifs rising from the waters. The setting was ideal for Norse settlements in the early Viking Age. Cod has long been harvested from these waters as they come here to spawn. More recently, the fish have been caught from traditional rorbus, charming cottages that hover above the waters on stilts. The Lofoten Islands are beautiful any time of year, but the summertime midnight sun illuminates their magnificent glory.
Day 7 — Tromsø, Norway
Tromsø is Norway's most northerly city and has long been considered the gateway to the Arctic. During the summer months, pretty wooden houses exude an air of sophistication as they bask beneath the glow of the Midnight Sun. Winter brings pristine landscapes surrounded by snowcapped peaks and the aurora borealis, whose magical lights dance across the nighttime skies. World-renowned explorers have set sail from Tromsø's shores; Roald Amundsen, Norway's first son and the first explorer to reach both poles, is commemorated with a bronze statue in the city.
Day 8 — Honningsvåg (Nordkapp), Norway
Honningsvåg overlooks a pristine bay of the Barents Sea on Magerøya Island. This unassuming enclave grew mainly on the fishing industry, like so many in this remote region. Honningsvåg has ample charms, including a rich Sami culture and a deep love of the birdlife that lives here. But it is the surrounding beauty that draws visitors: starkly beautiful tundra dotted with mountain birch trees, distant rocky islands and rolling slopes that ascend into mountains. One of Europe's most stunning natural sights, Nordkapp, or North Cape, rises on the island's rugged northern coast.
Day 9 — Sail the Barents Sea
Named for 16th-century Dutch navigator and polar explorer Willem Barentsz, the Barents Sea is the gateway to the Arctic from the northernmost shores of Europe and home to an astonishing diversity of marine life.
Renew your body, mind and spirit in our Scandinavian-inspired spa, a Nordic sanctuary of holistic wellness, today while at sea. Whether you unwind in the Sauna, refresh in the Snow Grotto or take a dip in the Thermal Pool, you will feel recharged and revitalized.
Day 10 — Longyearbyen, Svalbard & Jan Mayen
Capital of the Svalbard archipelago, tiny Longyearbyen is surrounded by the permanent snowfields that blanket the island of Spitsbergen. The world's northernmost city was founded in 1906 by American businessman John Longyear when he started a mining operation here. The city was almost completely destroyed during World War II by the German navy, but was subsequently rebuilt after the war. Today, the town is beloved for its art galleries and museums, as well as the local gourmet restaurant boasting one of Europe's largest wine cellars with more than 20,000 bottles.
Day 11 — Longyearbyen, Svalbard & Jan Mayen
Svalbard's setting is marked by stunning fjords, mountain peaks and thick glaciers that have formed over millennia, while Alkhornet mountain and its looming cliffs date back more than one billion years. Wildlife flock to this stark landscape during the summer—puffins, polar guillemot and kittiwake descend en masse each year. The Svalbard Museum showcases the vast array of special plant and animal life that reside here, as well as everyday life for its human residents, from the arrival of the whalers during the 17th century to present-day miners.
Day 12-13 — Sail the Norwegian Sea
The Norwegian Sea is known for the bounty of seafood it has provided since medieval times. Norwegians still catch cod here and serve it fresh and flaky—far more delicious than the dried and preserved fish made by their ancestors. As you sail today, savor a range of international cuisine on board. Choose from a variety of international flavors at the World Café, enjoy al fresco dining on the Aquavit Terrace, or regional specialties in The Restaurant.
Day 14 — ĺsafjördur, Iceland
ĺsafjördur was founded in the 9th century by the Viking Helgi Magri Hrólfsson. Foreign merchants arrived in the 16th century and set up trading posts here. Today, ĺsafjördur is home to one of the largest fisheries in Iceland and, despite its remote locale, boasts a cultural scene rich in music and drama. The oldest house in Iceland is here, built in 1734, as is the country's largest concentration of old timber-frame homes. Many visitors explore farther afield, delving into the surrounding wilderness of Hornstrandir or discover the fishing heritage of charming coastal towns.
Day 15 — Reykjavík, Iceland
Reykjavík is the world's northernmost capital city yet captures the distinctive feel of a fishing village. The Kentucky-sized island is Europe's westernmost nation and one of the wildest places on earth. It is also lauded as one of the cleanest and most civilized countries, committed to finding the perfect balance between day-to-day living and harnessing its natural resources with eco-friendly practices. Vikings landed on this pristine land during the 9th century; their arrival is well chronicled in the medieval Sagas preserved at the Culture House. After breakfast, disembark your ship and journey home.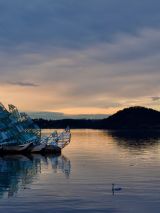 Members from: $1,895 P.P Twin Share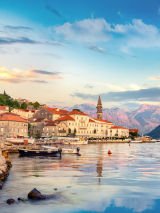 Members from: $18,995 P.P Twin Share
Cruise fares listed are cruise only in Australian dollars, per person, based on double occupancy. Cruise fares listed are valid for Australian and New Zealand residents only. Cruise ship fuel surcharge may apply. All fares and offers are for new bookings only as of 1 August 2021, are subject to availability, may not be combinable with other offers except Past Guest Travel Credit and Referral Rewards Credit, are capacity-controlled and may be withdrawn at any time without prior notice. Early Booking Discount fares are based upon published full brochure fares; cruise fares do not include pre-paid charges, optional facilities and service fees, and personal charges, as defined in the terms and conditions of the Passenger Ticket Contract which may be viewed elsewhere on this website. Full brochure fares may not have resulted in actual sales in all stateroom categories and may not have been in effect during the last 90 days. Promotional fares may remain in effect after the expiration date. Viking reserves the right to correct errors or omissions and to change any and all fares, fees and surcharges at any time. For up-to-date prices, please call Viking or your travel agent. The cruise ship fuel surcharge is additional revenue to Viking Cruises, as are any additional charges relating to currency fluctuation other than for deposited cruise fares and full fares, which fluctuations are beyond our control. Additional terms and conditions may apply. Complete terms and conditions may be found in the Passenger Ticket Contract.