Half Circumnavigation of the Land of Ice and Fire - no solo supplement
---
Explore Iceland's natural wonders on a thrilling half-circumnavigation of the land of ice and fire via the beautiful Outer Hebrides.
Members from: $5,245 P.P SingleNon-members from: $5,256 P.P Single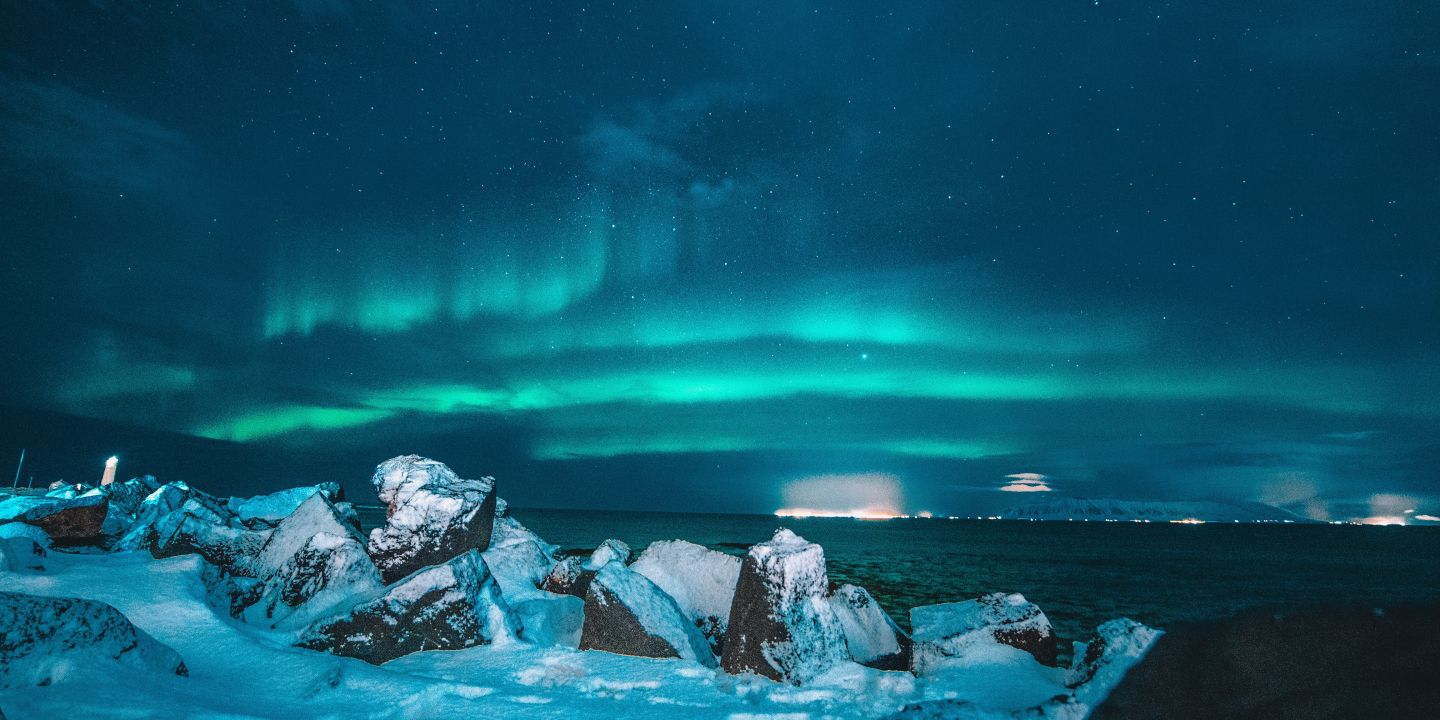 Type

Ocean Cruising

Destination

United Kingdom & Europe

Cruise Line

Hurtigruten Expeditions

Supplier

Hurtigruten Expeditions

Booking Code

HURT2022

Departs

24 May 2022
Expedition cruise in a cabin of your choice

Breakfast, lunch and dinner including beverages (house beer and wine, sodas, and mineral water) in restaurant Aune

À la carte restaurant Lindstrøm included for suite guests

Complimentary tea and coffee

Complimentary Wi-Fi on board. Be aware that we sail in remote areas with limited connection. Streaming is not supported.

Complimentary reusable water bottle to use at water refill stations on board

English-speaking Expedition Team who organise and accompany activities on board and ashore

Range of included excursions

Experts on the Expedition Team deliver in-depth lectures on a variety of topics

Use of the ship's Science Center which has an extensive library and advanced biological and geological microscopes

Citizen Science program allows guests to assist with live scientific research

Professional onboard photographer gives top tips and tricks for the best landscape and wildlife photos

Use of the ship's hot tubs, panoramic sauna, indoor gym

Informal gatherings with the crew such as daily recaps and preparation for the day to come

Loan of boots, trekking poles, and all equipment for activities

Complimentary wind and water-resistant expedition jacket

Expedition Photographers help with your camera settings before landings
Explore Iceland's natural wonders on a thrilling half-circumnavigation of the land of ice and fire via the beautiful Outer Hebrides.
Viking heritage
Your journey starts in the historic port city of Liverpool - a metropolis with more museum and art galleries than any other UK city outside of London. Your hybrid-powered ship then sails to former Viking settlement Stornoway, the largest town in Scotland's Western Isles. Explore its recently revamped castle and the mysterious Carloway Broch - the best-preserved fort in Scotland dating back more than 2,000 years.
Show stealing puffins
The colourful east coast town Seyðisfjörður is our first stop in Iceland. Set against a backdrop of mountains and waterfalls, its famous Rainbow Road and vibrant buildings pop-out, creating a genuinely unique settlement identity. Prepare for unmatched birdwatching in tiny Grimsey, high up on the Arctic circle. It's home to millions of birds, including show-stealing puffins.
Hot spring capital
Getting to Akureyri - Iceland's second city is as rewarding as the destination itself. Cruising along the stunning Eyjafjörður fjord, you'll have views of snow-capped peaks, a panoramic landscape and the chance to see whales. After exploring this lively 'Northern Capital', you'll change pace altogether in the peaceful fishing village of Patreksfjördur. Finally, end your expedition in style in Iceland's cosmopolitan capital Reykjavik, where you'll be just hours away from geysers, glaciers, hot springs and waterfalls.
Day 1 Embarkation in Liverpool
Your expedition starts in Liverpool, a city that needs no introduction, and yet people are always surprised when they visit for the first time. There's a curious blend of the old and the modern here, and you can feel a sense of history and the pull of the sea in this most maritime of cities.



Famously, Liverpool is also where The Beatles are from, and you can't come here without going on a city tour to visit all the places associated with them. Penny Lane, Strawberry Fields, the boys' childhood homes and – of course – the iconic Cavern Club, are just some of the destinations fans should tick off.



This lively city by the wide River Mersey has been a key trade and migration port from the 18th to the early 20th centuries and there's still a sense of imperial grandeur when you look at the Victorian and Edwardian architecture.



Explore the city and wander along the Mersey waterfront where the iconic mercantile buildings known as the 'Three Graces' – the Royal Liver Building, Cunard Building and Port of Liverpool Building – are to be found. Don't forget to look out for the famous Liver Birds – the city's very own mythological creatures.



At Liverpool's port, MS Fridtjof Nansen awaits you. After you collect your complimentary expedition jacket and check-in, you'll have time to settle in your cabin and explore the ship. There is a mandatory safety drill just before departure, followed by a welcome dinner which ends with a toast by the Captain. You'll then meet the Expedition Team and key crew members who will take you through an important health and safety briefing.
Day 2 Towards the Outer Hebrides
Enjoy a day at sea as we sail towards our first call, the Outer Hebrides. Sea days can be as active or relaxing as you choose! As our journey gets underway, why not spend some time getting to know the crew and your fellow explorers. Strike up a conversation at the bar and see what you have in common with your shipmates. Feel free to explore the ship's facilities. The Science Center is a great place to start; it has scientific equipment and an extensive library to deepen your knowledge of the places you'll visit.



You won't want to miss the fascinating lectures given by members of the Expedition team as they share their knowledge of the region with you and prepare you for the adventures ahead. Lecture topics vary from local history and storytelling to biology and geology.
Day 3 Capital of the Isle of Lewis in the Outer Hebrides
Stornoway is rightly known as the gateway to the Hebrides, a stunning archipelago of hundreds of islands off Scotland's northwest coast. Considered Scotland's crown jewel, this is a region of jagged mountain landscapes, superb sandy beaches and rugged coastlines.



Originally a Viking settlement, Stornoway is the main town of the Western Isles and the capital of the Isle of Lewis & Harris, which is the largest and most northerly of the Outer Hebrides. The bustling harbour is the life and soul of this town. It has a beautiful waterfront with museums, art galleries, charming shops and even a pair of resident seals.



The harbour is overlooked by the handsome Lews Castle which we invite you to explore with us. The castle grounds themselves are immense. Covering more than 200 hectares, a network of trails offers plenty of exploration, taking in historical buildings and fantastic harbour views. After a recent extensive restoration project, the Lews castle is a must-see.



Further afield are mills and cottages where hard-wearing Harris Tweed is woven. There are tiny folk museums, the world-famous Callanish Standing Stones, and the mysterious Carloway Broch - the best-preserved fort in Scotland dating back more than 2,000 years.



In recent times, the Hebrides have earnt a status as a seafood paradise, and Stornoway is no exception. You can sample langoustines, crabs, scallops, mussels and oysters fresh off the boat. For a true taste of the Western Isles, you can try Stornoway's famed black pudding. To wash it all down, you can enjoy one of the varieties of single-malt whiskey on hand. After all, they too haven't had far to travel.
Days at sea are an opportunity to wind down. Recline in the panoramic Explorer Lounge, drink in hand and take in the view. Watch the waves for whales and dolphins and keep an eye on the sky for seabirds. For even deeper relaxation, soak in a hot tub on deck and prepare to be pampered in the wellness and spa area.



If you like to keep active, there are well-equipped gyms on board, both indoor and outdoor and each with great views. Swimmers aren't left out either and the ship has a heated infinity pool for you to enjoy. Join the Expedition Team in the Science Center to learn about Icelandic culture and their belief in the Hidden People, aka. Icelandic Elves. There might even be a chance to improve your knitting skills in one of our workshops.
Some places just know how to make an entrance. Our destination today sits at the end of a 17-kilometre fjord lined with picturesque mountains and waterfalls. Seyðisfjörður - pronounced 'say-this-further,' is a progressive and characterful village of about 700 people and certainly one of the most eclectic towns you'll visit in Iceland.



Seyðisfjörður is famous for its characteristic colourful wooden houses, built by Norwegian settlers in the early 20th century. Set against a backdrop of mountains and waterfalls, the vibrant buildings pop-out, creating a genuinely unique settlement identity.



The aptly named Rainbow Road only emphasis this delightfully quirky aesthetic. There are not many streets in the world painted top to bottom in the colours of the rainbow, with an eye-catching blue church at the end. You'll definitely want to get your picture taken here.



Remote, peaceful and serene, Seyðisfjörður is ripe for outdoor adventures through activities including birdwatching, hiking and if available, kayaking. A short uphill trail from the town leads to an unusual sound sculpture, Tvisongur - a cluster of concrete domes with incredible acoustics. The hills above the town offer longer hikes. Waterfall Lane, is an enjoyable 6-10km hike that, true to its name, winds its way to several stunning waterfalls.



Situated at the edge of the fjord, you'll find Skalanes, a private nature reserve surrounded by cliffs and home to wildlife including reindeer, arctic fox and mink. Bird lovers can look forward to spotting various species that use the site each summer including Black-tailed Godwit, Golden Plover and if you're lucky the Gyr Falcon, Europe's largest falcon.
Day 6 Step Across the Arctic Circle
When people imagine a windswept, remote Icelandic isle, they're probably thinking about Grimsey. We will use our tender boats to reach this small, green and grassy island. With roughly 60 people, the only settlements are located on the southern and western parts - mostly around the little harbour.



Grimsey is serene, beautiful, and steeped in folklore and legend. The hardiness of the local fishermen is attributed to Grimsey's first settler Grímur. Legend has it he slew the giants and trolls who inhabited the island and took one of their daughters as his bride.



Grimsey's sheer cliffs are home to vast colonies of sea birds – outnumbering humans 17,000 to 1 – and in summer, the intrepid islanders will abseil down them to collect the eggs that are considered a local delicacy. The chance to see Atlantic Puffins, the iconic seabird species of Grimsey, is a major attraction for bird lovers.



Grimsey is probably best known for its proximity to the Arctic Circle, which cuts across the island - the only part of Iceland to do so. You'll have the chance to step across that line, North to South.



You can explore the island on foot and hike to the 'Orbis et Globus' a nine-ton concrete sphere that marks the edge of the Arctic Circle. The walk to the monument will allow you to take in the windswept scenery and observe birds. The three-metre globe is moved a bit each year by the locals as the Arctic Circle creeps slowly northwards at a rate of about 48 feet a year.



By 2050, Grimsey Island will lie outside the Arctic – more reason to visit now. In the afternoon, we sail towards Husavik, where we will arrive in the evening and stay overnight.
Akureyri is located near the base of the longest fjord in Iceland, Eyjafjörður. As we cruise along the fjord, you'll have incredible views of snow-capped peaks and a lush coastline. The fertile waters here make it one of the best places in the country to spot whales. Species including humpback, white-beaked dolphins and harbour porpoises are regular visitors, although orcas, blue and fin whales have been seen here too.



Nicknamed 'Iceland's Northern Capital', Akureyri is a lively university town. With a population of almost 20, 000 it's the largest metropolitan area outside the populated southwest region, meaning there's plenty to delve into here including some top-notch eateries and museums. Check out the Akureyri Museum, which gives you an insight into how Icelanders used to live here. The Nordurslod Museum of natural history also combines exhibitions about the local environment and the history of settlers



You'll be astonished by the array of flowers and foliage at the Arctic Botanical Gardens. Its serene atmosphere is like an oasis of lush green in the most unlikely of settings. And while you're exploring the town, check out the striking architecture of Akureyri Church, designed by the famous architect Gudjon Samuelsson.



On an optional excursion outside town, you can explore natural treasures often considered some of the must-see sights in Iceland. At Goðafoss waterfall, nicknamed 'waterfall of the gods,' you'll have the chance to see translucent turquoise water pounding against immense black rocks.



Located within a highly active volcanic area, Lake Mývatn has unique and beautiful geology, including shimmering waters and otherworldly colours. It's also a great place for birds; Eider and Harlequinn Ducks in particular. Watchers of hit series Game of Thrones may recognise it.
When Orlygur Harppsson saw today's destination for the first time in the 9th century, he gave it a straightforward name - Patreksfjördur, or 'the fjord of St Patrick,' after his spiritual guide. Its appeal today is just as uncomplicated – this settlement on the west coast of Iceland is utterly gorgeous.



Discover the peace and silence of a tranquil fishing village. Serving as a fishing port as far back as the 16th century, this is a town shaped by a rich maritime history. Patreksfjördur served as a base for English, French and German fishermen, merchants and naval mariners in olden times.



As you explore the lively harbour, you'll learn about the towns local fishing tradition and the different kinds of fish found in its waters. You can also choose to take a dip in the outdoor pool, a new addition to the town with wonderful views over the fjord.



The sheer beauty of this region makes hiking through it such a rewarding activity if conditions allow. Nearby is Latrabjarg, Europe's largest bird cliff and most western point. It's home to millions of birds including Puffins, Northern Gannets, Guillemots and Razorbills. The bird watching here is spectacular. Safe from arctic foxes, the birds bravely cling to the high cliffs, and offer excellent photo opportunities.



The dream beach of Raudsandur is also close by. In contrast to other beaches in Iceland which are black with volcanic sands, the colors of Raudsandur are rose–coloured with golden hues.



The Dynjandi series of waterfalls are also one of the big draws of this area, and it's easy to see why. Six different waterfalls combine to make the largest waterfall in the Westfjords with a cumulative height of 100m. In a country famed for its waterfalls, this is one of the most impressive.
Day 9 The End of the Adventure
We say a fond farewell to MS Fridtjof Nansen as we end where we started in the fabulous city of Reykjavik. You'll now have an opportunity to see all the places you missed out on when you arrived. If you want to conclude your expedition on a high, you're in the right place to do it. Reykjavik's galleries, restaurants and spas are internationally recognised.



If you want to recharge your batteries, you can do so at Iceland's most famous heitur pottur, Blue Lagoon. Situated in a vast 800-year-old lava field, the waters blend of silica, algae and minerals have helped this magical location earn its place on National Geographic's 25 wonders of the world. As a way of signing off your Icelandic adventure, few things would top soaking yourself in relaxing volcanic water, with a beverage of your choice surrounded by beauty.



We recommend booking one of our Post-Programmes to explore the city and beyond further. Whatever's next for you, we wish you a safe onward journey and look forward to seeing you on your next adventure!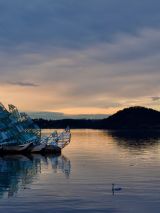 Members from: $1,895 P.P Twin Share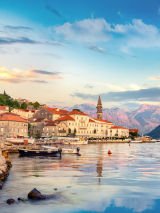 Members from: $18,995 P.P Twin Share
All Voyage prices shown are in Australian Dollars and are per person per cabin twin share unless otherwise stated.
Single/Sole occupancy of cabins with more than one berth is at our discretion as single/sole use of multiple berth cabins will be limited. The price of your voyage or air package holiday arrangements was calculated using exchange rates quoted in the Financial Times Guide to World Currencies on 19.01.2018, Norwegian Kroner (NOK) 10.86; Euros 1.13. We reserve the right to change any of the prices quoted in this brochure although there will be no change within 30 days of your departure date. You will be advised of the current price of the voyage or air package holiday you wish to book before your contract is confirmed