Greek Island Cruising on Galileo
---
Embark on an odyssey and explore the wonders of the Peloponnese Coast on a small ship adventure cruise
Members from: $1,835 P.P Twin ShareNon-members from: $1,870 P.P Twin Share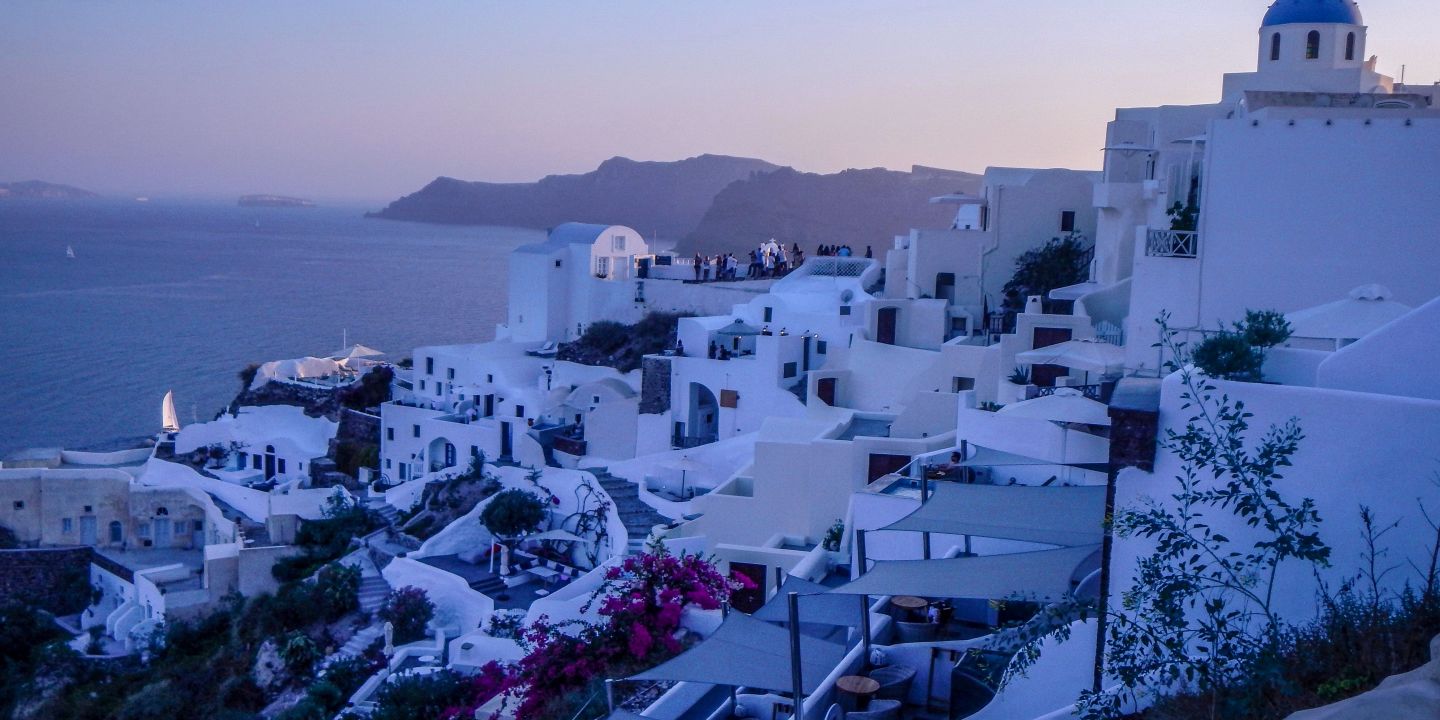 Type

Small Ship Cruising

Destination

United Kingdom & Europe

Cruise Line

Peregrine Small Ship

Supplier

Peregrine

Booking Code

PMEB

Departs

Multiple departures available. Enquire for more details.
Uncover the legends of Greece – be it mythological history or famed beaches and villages. Circle a peninsula that's scattered with groves of olives trees and the icons of ancient history – the famous ancient theatre of Epidaurus; the hilltop citadel of Mycenae, linked with the 'Illiad' and King Agamemnon; the home of the Oracle of Delphi in Apollo's sanctuary; Olympia, the site of the first Olympic Games and the Temple of Zeus. From aboard the old-world charm of the M/S Galileo, approach impossibly picturesque villages and ports, then moor to dip into the rich blue waters of the Mediterranean. Not only a means to visit the ancients, your ship is also a haven of retreat. Relax in the indoor lounge and elegant dining room on the ship's main deck, and take in sea views and fresh air from the sundeck and shady outdoor bar. This adventure cruise is the best way to sail into Greek history.
Why you'll love this trip
The Greek Islands attract hundreds of cruise ships during peak season, but we're the only ones who offer this mainland circuit. And while The Cyclades may have the edge when it comes to beaches, this itinerary has a much stronger historical focus.

You'll have an on-board archaeologist with you throughout the trip. They're the ones who'll show you around the hilltop citadel of Mycenae or Zeus' Temple at Olympia.

This cruise ticks off classical Greece's true highlights (Delphi, Corinth, Olympia etc) but also visits some out-of-the-way spots like Katakolon and Gythion.

Unlike mega liners, which have to moor offshore, The Galileo can dock right in the centre of town. In places like Pylos and the gorgeous Monemvasia, you take one step off the gangplank and you're surrounded by bars, markets and restaurants. You can hop on and off the boat as you please.

Your ship, the M/S Galileo, has been recently refurbished in 2016. The interiors are warm and comfortable, and there are three spacious outdoor decks – perfect for reading or catching some sun.
About Galileo ship Features:
You won't find another cruise ship quite like the Galileo. The old-world charm of this classic steel Motor Sailer is unmatched in the Mediterranean. Although the engine usually propels the 48-metre (157-foot) ship at a cruising speed of 11 knots, island hopping with the sails raised is always an inviting option. Grab a drink and sit under the shade of the rigging on the deck, or enjoy a meal in the indoor dining room of elegant wood and leather finish. Travelling on a smaller boat means we can pull up to the ports away from tourists and swim in Mediterranean waters without another ship in sight.
| | |
| --- | --- |
| Classification | Motor Sailer |
| Total number of passengers | 49 |
| Total number of crew | 17 |
| Passenger to crew ratio | 1:2.7 |
| Guide | 2 local tour leaders or cruise co-ordinator (depending on itinerary) |
| Regions | Europe |
Day 1: Embarkation in Athens
Embarkation will take place between 2 and 3 PM. Enjoy a welcome drink and meet your crew and fellow passengers before we set sail for Palaia. Overnight at anchor in Palaia.
Meals Included
Dinner
Day 2: Palaia and Epidaurus
We leave our ship early in the morning to drive to Ancient Epidaurus for our optional excursion. Epidaurus was known throughout the Greek world as a healing sanctuary. It was reputed to be the birthplace of Apollo's son Asclepius - and for its theatre, which is once again in use today. The sanctuary was looted by the Roman general Sulla and later by Goths in 395 A.D. and very little remains of it today. The prosperity brought by the Asclepieion enabled the residents of Epidaurus to construct civic monuments, including a huge theatre (approximately 300 B.C.) renowned for its symmetry and beauty.

We have lunch on ship before sailing in the afternoon to Nafplion. Overnight at port.

Meals Included
Breakfast
Lunch
Dinner
Day 3: Nafplion and Mycenae
Your optional excursion today will include a short walking tour of Nafplion, drive through the colourful city and the beautiful countryside of Argolis towards Mycenae. The importance of the city, which Homer calls "rich in gold" begins in 1650 B.C and ceases around 1100 B.C with the fall of the civilization to which it gives name. Visit the remains of the ancient glorious city including the Lion's Gate, the Palace, the so called Agamemnon Tomb and the museum. Mycenae in legend was the royal seat of the ill-fated House of Atreus, and from Mycenae Agamemnon, "king of men", went off as leader of the Achaean expedition to war against Troy.
After this excursion, lunch will be on ship and an afternoon sailing to Monemvassia. Overnight sailing to Gythion.

Meals Included
Breakfast
Lunch
Dinner
We arrive early morning at Gythion. An optional excursion to Mani peninsula and Cape Tenaro plus the spectacular Dirou Caves with their stalactites and stalagmites. Ancient Gythion was inhabited during prehistoric times and later the Spartans used it as a port, enlarging the natural harbour, they made Gythion their naval base. Leaving Gythion we will cross the scenic Mani Peninsula to reach Diros and visit the spectacular caves, discovered around the 60s, which are perhaps among the most important natural sites of Greece. After visiting the cave we will drive to nearby Areopolis for a short stroll through the town. Mani is at the tip of the Peloponnese, a distinctive area unlike any other area in Greece. A desolate region of underground lakes and rivers, windswept landscapes and towers.

Overnight at sea while sailing to Pylos.

Meals Included
Breakfast
Lunch
Dinner
Pylos is a picture-perfect seaside town on the southwest corner of the Peloponnese. In 1827 a fleet of Venetians and other city states defeated an Ottoman fleet in one of the most important naval battles in history. This defeat led to the independence of Greece, which occurred in 1829. During our optional excursion and after stopping to admire the scenery, we will continue up the road to Nestor's Palace. The remains of the prehistoric Palace occupy a scenic hilltop setting north of Pylos. The palace at Pylos belonged to Nestor and was discovered in 1939 by the American archaeologist Carl Blegen. Highlights include the well-preserved royal apartments and a bathtub that archaeologists have speculated belonged to the old king himself. The palace, with its central courtyard, was originally two stories high and richly decorated with frescoes. Following our visit to the remains of the palace, we will make the short trip to the town of Hora where a superb archaeological museum holds thousands of artifacts recovered from the site.

Overnight sailing to Katakolon.

Meals Included
Breakfast
Lunch
Dinner

Day 6: Katakolon and Olympia
Early morning arrival in Katakolon. We will disembark the ship around 7:00 a.m. in the port town of Katakolo and an optional full day excursion that takes us by bus to Olympia, one of the most famous and important sites in the ancient world. Olympia is revered as the birthplace of the Olympic Games. In the ancient Greek world, it was also the greatest Pan-Hellenic sanctuary for the worship of Zeus. Olympia persisted well into Roman times until its demise in the 3rd century A.D. when fires, earthquakes and invading tribes from the north left the ancient site in ruins. From 1875 onward excavation work, spearheaded primarily by the German government, revealed the fantastic treasures from antiquity that sit today in the marvelous archaeological museum. The most thrilling site at Olympia is the stadium, which looks much like it did more than 2,000 years ago. You will also explore the Temple of Hera, the magnificent temple of Zeus the Philippeion – lodging place for the athletes who participated in the games. We later visit the Olympia Museum, one of the most beautiful museums in the world. Following lunch in the town of Olympia (included), we'll visit the museum of the History of the Olympic Games of Antiquity. Unlike the main archaeological museum, this building houses statuary and a host of artifacts specifically related to the ancient Olympic Games. After having time at leisure we will travel overland to Patras on the north coast of the peninsula, where we will re-board our ship and depart for Itea in the Gulf of Corinth. Overnight at Itea.

Meals Included
Breakfast
Lunch
Dinner
There will be a morning optional excursion to Delphi, one of the most revered sites from the ancient world. We will disembark the ship early this morning and proceed to the ruins complex. Unlike other archaeological sites in Greece, Delphi is built on the side of a mountain. First time visitors are awed as much for the stunning natural beauty that surround the ruins as for the ancient buildings themselves. In its prime, Delphi was revered for its wealth and reputation, attributes which grew from the site's location as hosting the most important oracle in the classical world. Indeed, because everything in Greece is connected to mythology, Delphi became the premier site for the worship of the god Apollo. The oracle had the ability to prophesise the future and give advice. Visitors from across the Greek world travelled here to consult with the oracle, and responded by offering thanks to Apollo in the form of treasure. We will have a half day to walk around the ruins complex and visit the adjoining museum. After returning to the ship, we will cross the Corinth Canal. Later in the evening we sail to Marina Zea, Athens. Overnight in Marina Zea.

Meals Included
Breakfast
Lunch
Dinner
Day 8: Disembarkation in Athens
Disembarkation will take place after breakfast this morning between 8 and 9am. Make your way to the airport for your onward travels or stay on in Athens and soak up the ancient atmosphere of the city.

Meals Included
Breakfast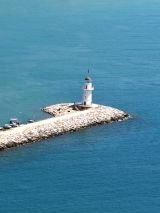 Members from: $3,515 P.P Twin Share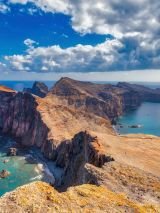 Members from: $4,125 P.P Twin Share