Europe´s Atlantic Highlights no single supplement
---
Sail the Atlantic coast from Hamburg to Lisbon, visit UNESCO World Heritage Sites, and discover the rich history and culture of Brittany, the Basque Country, and Galicia.
Members from: $4,699 P.P SingleNon-members from: $4,784 P.P Single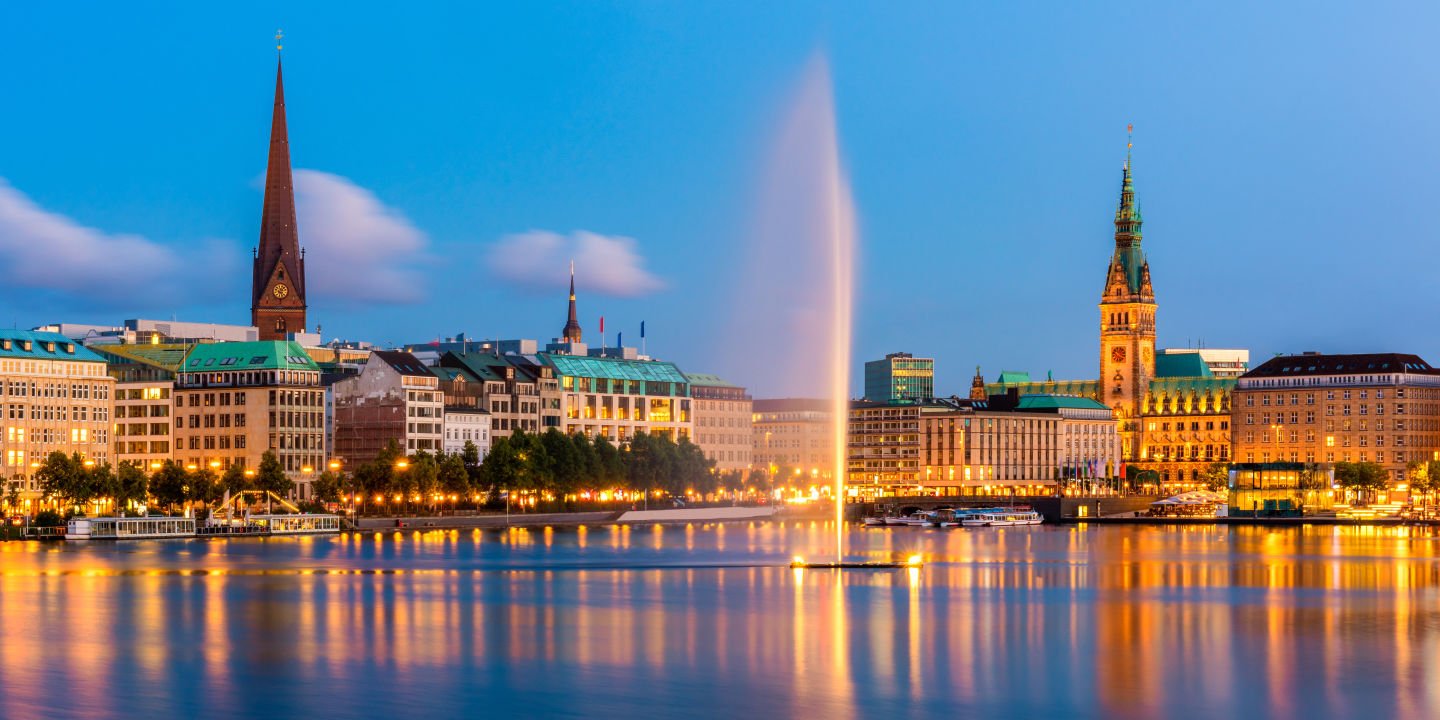 Type

Ocean Cruising

Destination

United Kingdom & Europe

Cruise Line

Hurtigruten Expeditions

Supplier

Hurtigruten Expeditions

Booking Code

C8428358

Departs

10 April 2022
Breakfast, lunch and dinner including beverages (house beer and wine, sodas, and mineral water) in restaurants Aune and Fredheim

À la carte restaurant Lindstrøm included for suite guests

Complimentary tea and coffee

Complimentary Wi-Fi on board. Be aware that we sail in remote areas with limited connection. Streaming is not supported.

Complimentary reusable water bottle to use at water refill stations on board

English-speaking Expedition Team who organise and accompany activities on board and ashore

Range of included activities

Experts on the Expedition Team deliver in-depth lectures on a variety of topics

Use of the ship's Science Center which has an extensive library and advanced biological and geological microscopes

Citizen Science program allows guests to assist with live scientific research

Professional onboard photographer gives top tips and tricks for the best landscape and wildlife photos

Use of the ship's hot tubs, panoramic sauna, outdoor and indoor gyms and outdoor running track

Informal gatherings with the crew such as daily recaps and preparation for the day to come
Route: Hamburg, Harlingen, Ouistreham (Caen), Saint Malo, Douarnenez, Morbihan, Ile d'Aix, Bordeaux, San Sebastian, Gijón, Ferrol, Porto, Lisbon
Sail the Atlantic coast from Hamburg to Lisbon, visit UNESCO World Heritage Sites, and discover the rich history and culture of Brittany, the Basque Country, and Galicia. On this 14-day adventure, you'll discover spectacular scenery, fascinating maritime history, rich culture, and the gastronomical delights of coastal gems in Germany, the Netherlands, France, Spain and Portugal.
Canal cities
From the moment we set sail from Hamburg – sometimes called Germany's 'Venice of the North' – you'll be on a deep-dive journey into European history. In the port of Harlingen, you'll discover the more rugged, Dutch charm of Friesland, with pretty canals set in nature. From there we'll sail to Normandy, and walk on a beach where the Allied troops landed on D-Day. We'll also visit Caen, the medieval town where William the Conqueror left his indelible mark.
Brittany ports
In Brittany, you'll stroll through the incredible walled city of Saint-Malo, built by the ancient Gauls but for centuries a home for pirates. We will then continue along Brittany's wild coastal landscapes to explore picturesque fishing villages, charming medieval towns and the rich maritime history of the Breton people. Next in the horizon will be Ile d'Aix and grand Bordeaux, City of Wine.
Iberian charm
Leaving behind the waters of the Bay of Biscay, you will delight in the gastronomy of San Sebastian, discover Old Gijón, and see the unique port city of Ferrol. In Galicia, where many paths lead towards Santiago de Compostela, you'll visit historical landmarks from the time of the Romans to the Crusades. From Spain, we sail south to beautiful Porto and explore its UNESCO-listed historic centre. Our cruise of discovery comes to an end in culture-saturated Lisbon, the jewel in Portugal's crown.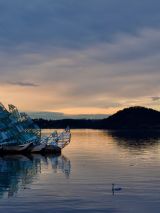 Members from: $1,895 P.P Twin Share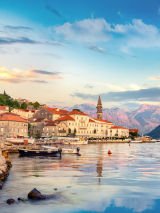 Members from: $18,995 P.P Twin Share
All Voyage prices shown are in Australian Dollars and are per person per cabin twin share unless otherwise stated.
Single/Sole occupancy of cabins with more than one berth is at our discretion as single/sole use of multiple berth cabins will be limited. The price of your voyage or air package holiday arrangements was calculated using exchange rates quoted in the Financial Times Guide to World Currencies on 19.01.2018, Norwegian Kroner (NOK) 10.86; Euros 1.13. We reserve the right to change any of the prices quoted in this brochure although there will be no change within 30 days of your departure date. You will be advised of the current price of the voyage or air package holiday you wish to book before your contract is confirmed