European Gems
---
Fly Business Class from $2,995 per person*
Members from: $11,605 P.PNon-members from: $11,840 P.P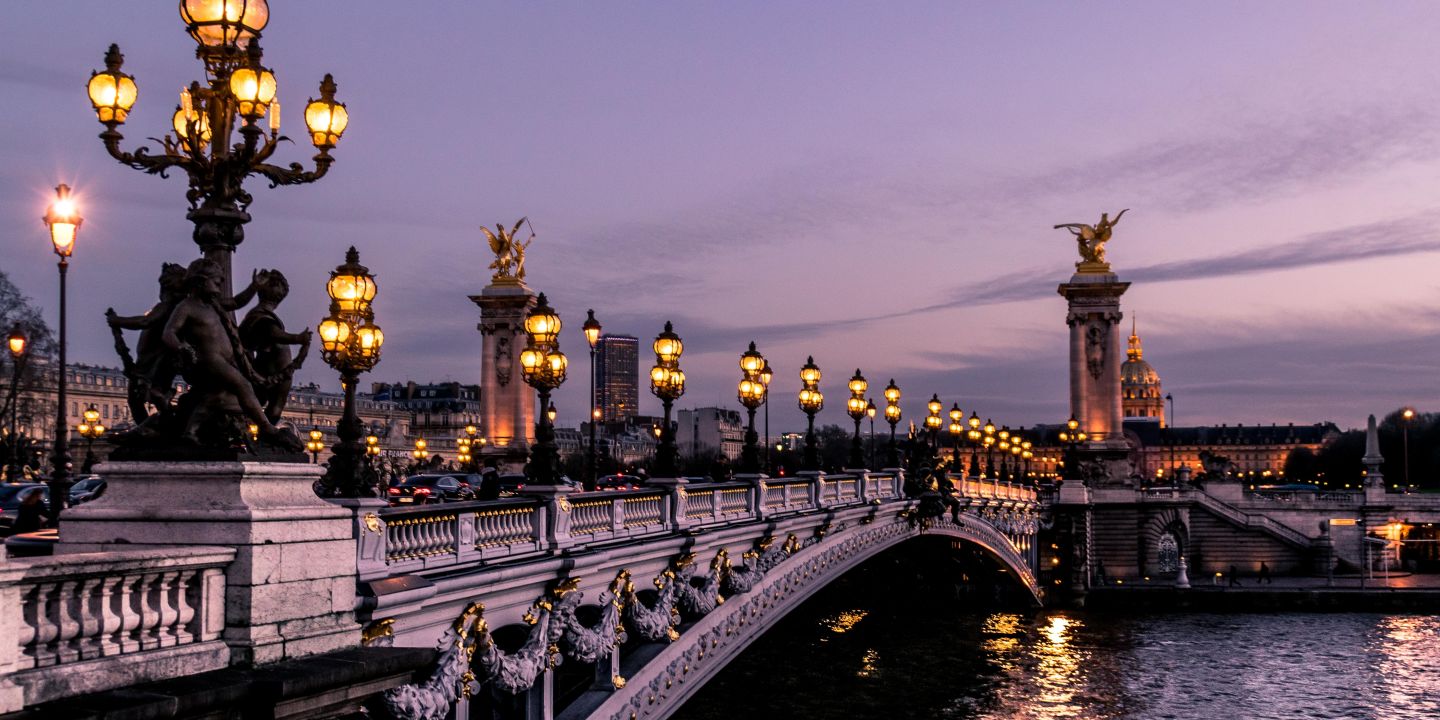 Type

Escorted Touring

Destination

United Kingdom & Europe

Supplier

Travelmarvel

Booking Code

EUTCRBP18

Departs

Multiple departures available. Enquire for more details.

Company

Travelmarvel
14 nights cruising on a premium Travelmarvel river ship

Services of a Travelmarvel Cruise Director, an Entertainment & Activities Coordinator and local guides

Daily bottled water, tea and coffee, plus soft drink, beer and local wine during lunch and dinner on your cruise

Transfers, port charges and tipping

Three nights immersed in Paris

45 meals - 17 breakfasts, 13 lunches and 15 dinners

Explore 19 towns, villages and cities

Your Floating Hotel - Experience Europe from a premium Travelmarvel river ship. Unpack once and wake to exciting new destinations each day.

Enchanting stay in Paris - Immerse yourself in the City of Love with three nights in Paris to soak up the effortless style that permeates the city.

A Bavarian Celebration - Eat, drink and be merry during a festive Bavarian evening on your ship featuring traditional food and entertainment
Day 1

Arrive Budapest

Arrive in Budapest today and be met at the airport. Board your Travelmarvel river ship and later this evening, enjoy an elegant Captain's Welcome Reception. After wards, set off on a twilight cruise back along the Danube through the glittering heart of Budapest. Pass under the Chain Bridge and glide by the sparkling Hungarian Parliament Building perched right on the edge of the Danube River.

Day 2

Budapest

Today, enjoy views of one of the Danube's most enchanting riverside cities as you explore the heart of Hungary's capital, Budapest. Learn how the twin cities of Buda and Pest were unified in the 19th century and are bisected by the Danube. Each of these historic cities displays their own character. After breakfast, a local guide will lead your discovery through the city. See Matthias Church, the Fisherman's Bastion and Heroes' Square. Learn about the turbulent history of the regal Buda Castle and take the chance to see the spectacular Hungarian Parliament Building by day.

Day 3

Vienna

INSIDER EXPERIENCE
Pay a visit to the Naschmarkt, the most popular food and produce market in Vienna. Browse the fresh produce stalls and sample some local delicacies, including delicious Kaiserschmarrn and Palatschinken.

Embrace the splendour of the former Habsburg empire in Vienna, a cultural utopia of music, art and food. Discover the sheer elegance of this opulent city as you drive around the Ringstrasse. Learn about some of the city's most famous buildings – the Vienna State Opera House, the Museum of Fine Arts and more – as well as the city's rich classical music culture and history. Upon arriving in the city centre, join a walking tour for an insider's view of a number of landmarks, including St Stephen's Cathedral, the Graben, Hofburg Palace and the Albertina. Perhaps stop and taste for yourself the cafe culture that influences this city so much. This evening you might choose to attend a wonderful concert featuring a range of different music through the ages, including some compositions by Mozart and Strauss as well as music from the movie 'The Sound of Music.

Day 4

Vienna

With a day at leisure today, you decide on how to shape your experience in Vienna. Perhaps visit the Spanish Riding School, or head to the Hofburg area and the Imperial Treasury, brimming with crowns and precious gems. If you're feeling peckish, perhaps head to a cosy coffee house where you can try a traditional Sachertorte – a chocolate tart with a lush apricot filling. You'll be spoilt for choice in a city so rich in great cafes, impressive historical buildings and fabulous shopping opportunities, so be sure to ask your expert Cruise Director for any insider tips. Otherwise, embark on an optional excursion. Perhaps visit Schönbrunn Palace, to see one of Austria's finest examples of baroque architecture. Or cross the border into Slovakia for a tour of Bratislava, discovering a soviet history that only ended in the 1980s. See communist buildings and monuments and learn about life in the soviet era before enjoying free time in Bratislava's Old Town.

Day 5

Dürnstein, Melk

Dock in Dürnstein where you have free time to explore at your own pace. The town is overlooked by castle ruins perched dramatically on a hilltop. It was here that King Richard the Lionheart was held captive when he was caught trying to return to England through mainland Europe after being shipwrecked in the Adriatic at the end of the Third Crusade. A stroll to the ruined Castle of Dürnstein leads you to some of the most beautiful vantage points, giving spectacular views of the Wachau Valley below. This steep path is worthwhile for those keen to explore by themselves. A walk through the cobbled streets leads to 16th-century town houses and taverns, while surrounding vineyards provide the opportunity to taste some of the local wine or the apricot schnapps this lovely little town is known for. Continue to Melk for a tour of magnificent Melk Abbey, an active Benedictine monastery since 1089. After your tour here, catch the coach back down to the river, or stroll through the forest back to your ship, which departs shortly after lunch Ensure you are on the Sun Deck or in the Lounge as you cruise through the picturesque Wachau Valley, one of the most beautiful and famous in Austria.

Day 6

Passau

INSIDER EXPERIENCE
This evening, enjoy an authentic Bavarian experience on board as you are treated to local beer and snacks, accompanied by traditional folk music, song and dance.

Today you are spoilt for choice. You can choose to disembark and ride a bike along the riverside to the 'Three Rivers City' of Passau, where the rivers Inn and Ilz join the Danube. Alternatively, you have the option of embarking on a fascinating day excursion to the city of Český Krumlov in the Czech Republic, home to more than 300 historical buildings. Or travel to Salzburg and enjoy a tour of the sights from the classic movie 'The Sound of Music', including the famous Wedding Church. Those not undertaking a day trip remain on board, spending a relaxing afternoon cruising to Passau. Here, stroll past the city's colourful buildings that line the riverbank. Discover Passau's baroque character, owing to the fact it was rebuilt in the style after fires destroyed it in the 1600s.

Day 7

Regensburg

Continue cruising along the Danube River to Regensburg, located at the meeting point of the Danube and Regen rivers. Here, join a guided walking tour which highlights the medieval city's story through the ages. There are plenty of well-preserved sights to see as Regensburg was lucky to escape most of the devastating bombings of World War II. See the ancient Stone Bridge, which gracefully arches across the water, as well as the Old Town Hall, the World Heritage-listed city centre and the Porta Pretoria – gates to a Roman fort built way back in AD179. As you will spend the morning in this charming city, docked right in the heart of town, another option is to borrow a bicycle and head off to explore the city or surrounding countryside on your own terms. Re-board your river ship for lunch and relax on board.

Day 8

Nuremberg

Today your ship will enter the Main-Danube Canal, a feat of engineering, and take you across Europe's Continental Divide (435 metres above sea level) thanks to the canal's 16 stair-step locks. Continue to Nuremberg, which played a pivotal role for the Nazis during World War II. Learn about the city's Nazi era as you see such sights as the Zeppelin Field and the Palace of Justice, before paying a visit to the site of Hitler's infamous Nuremberg rallies, held annually from 1927 to 1938. Nuremberg is a great place to explore in its own right, as you'll learn while wandering the cobblestone streets discovering boutiques and artisan stores.

Day 9

Bamberg

Spend a morning cruising along the last stretch of the Main-Danube Canal before arriving at the World Heritage-listed city of Bamberg. Here you can choose between an afternoon of free time or a guided tour, during which you'll gaze upon such sights as the Old Town Hall and the Bamberg Cathedral. A visit to one of the historic taverns, complete with locals enjoying pretzels and steins of smoked ale, is a great way to get a taste for the Bavarian culture.

Day 10

Würzburg

After an early breakfast, board a coach and travel through the green rolling hills and rich vineyards which sit on the fringe of the pretty town of Würzburg. The architectural beauty that defines Würzburg is on show today as you admire its magnificent baroque palace, the Würzburg Residence. This impressive building brought together the leading architects of the 18th century from Germany and France. A walk through the Court Garden is a delight, with its terraced gardens and water basin encircled by stunning yew trees. Enjoy free time to explore. After lunch, you might like to enhance your journey even further with an excursion to medieval Rothenburg. On arrival embark on a walking tour and discover the magical Christmas museum and shop, as well as narrow cobblestone streets and alleys, overlooked by imposing towers and ramparts. With all guests back on board the ship this evening, sit down to a delectable dinner with your fellow travellers as you cruise this evening towards Miltenberg.

Day 11

Miltenberg

INSIDER EXPERIENCE
Get a rare glimpse into local life as you are welcomed into the home of a friendly Miltenberg family. Enjoy coffee and cake made fresh for you by your gracious hosts, who are eager to share with you stories of their town's history and way of life.

Disembark your river ship and travel through the evocative town of Miltenberg, with its many half-timbered buildings dating from the 15th to 18th century. Later this evening, enjoy a superb dinner on board before settling into the Lounge to watch the glittering lights of medieval towns and villages glide past as you cruise through the night.

Day 12

Rüdesheim, Rhine Gorge

Dock in Rüdesheim, and board the Winzerexpress mini-train, bound for Siegfried's Mechanical Musical Instrument Museum. Admire delicate songbird boxes and curious musical dolls. Later, stroll back to your river ship, via alleys lined with shops and cafes, perhaps stopping for a decadent Rüdesheimer coffee along the way. Though the colours of the Rhine Gorge change according to the season, the steep slopes and vineyards are always a beautiful sight to behold. As are Lorelei Rock and Pfalzgrafenstein Castle which, contrary to their surrounds, have remained largely unchanged over the centuries. Ensure you are on the Sun Deck with your camera as you cruise this picturesque stretch of river.

Day 13

Cologne, Brühl

INSIDER EXPERIENCE
Imagine what life would have been like in the times of archbishop-elector Clemens August on a visit to World Heritage-listed Augustusburg Castle. On a tour of the 18th-century castle, learn enthralling stories of its infamous former resident. Enjoy a walk through the perfectly landscaped parks and gardens surrounding the castle, where the archbishop would come to practise falconry.

As you cruise into the riverside city of Cologne, the sheer magnitude of the history of the region becomes apparent as your Cruise Director tells of how the twin spires of the famous cathedral, the Kölner Dom, took over six centuries to complete. Head to the Sun Deck as this magnificent architectural masterpiece comes into view and marvel at the tenacity of its craftsmen and builders. Disembark your ship in Cologne and take the short drive to Brühl. Later, return to Cologne and enjoy free time to discover over 2,000 years of history in the Old City. There is something for everyone – from artisan chocolates to architecture displaying each period through the ages.

Day 14

Amsterdam

Today, cruise to the eclectic city of Amsterdam. Clustered by historic houses and studded with low bridges, Amsterdam's network of 17th-century canals lends the city its famous charm. Perhaps the best way to get to know Amsterdam is aboard a glass-top boat. Today, you'll join a local guide who will regale you with stories of daily life as you glide through the city's maze of waterways. Back on land, enjoy some free time at Museum Square with time for a photo in front of the 'I amsterdam' sign. Perhaps grab a map to explore the canal-crossed streets lined with unique tall and narrow buildings that epitomise this carefree, cosmopolitan city. Enjoy a myriad of great shopping opportunities, stopping to see the traditional blue and white Delftware pottery and making sure to visit one of the many artisan cheese makers or chocolatiers found in the traditional tall houses that line the canal shores. Perhaps visit the bustling Dam Square, or art lovers might want to explore the city's thriving art scene. Enjoy a Captain's Farewell Dinner back on board your river ship later this evening.

Day 15

Disembark Ship, Amsterdam, Paris

INSIDER EXPERIENCE
This evening, ascend the Eiffel Tower, where sweeping vistas and delicious French cuisine await.

After breakfast this morning, disembark your ship in Amsterdam. Remaining guests will board a coach to traverse the beautiful landscapes of the Netherlands, Belgium and northern France before saying 'bonjour' to the spectacular French capital, Paris. Representing the essence of France, this is a brilliant city in which to conclude your European journey. On arrival, check in to your wonderful hotel, located in the Marais district. This evening, ascend the Eiffel Tower, where sweeping vistas and delicious French cuisine await.

Day 16

Paris

This morning, fling open the door to some of Paris' best-loved sights on a guided city tour. Feel the excitement of one of the world's most iconic streets, the Avenue des Champs-Élysées, and marvel at the impressive Arc de Triomphe. In the afternoon, a dedicated Hop-On Hop-Off service is escorted by your Tour Director, so you can easily make your way around Paris with the flexibility of spending as much or little time at each of the iconic attractions as you wish. Perhaps relax in front of the Eiffel Tower at Champs de Mars park, or discover a cosy cafe to sample some of France's famously rich food. With an evening at leisure, perhaps take a twilight stroll before sitting down to a delicious meal in one of Paris' famous restaurants. Or embark perhaps enjoy dinner and take in a cabaret show at the Moulin Rouge.

Day 17

Paris

With all of today yours at leisure, your affair with the 'City of Love' is bound to continue. Will you enjoy a whirlwind romance with the bohemian fervour of the Latin Quarter? Or cement an enduring devotion to the art at the Louvre Museum? Perhaps you'll become enamoured with the Seine River, as you take a stroll along its park-lined banks towards the legendary Gothic cathedral, Notre Dame. You may even choose to take a guided tour to Montmartre and the Sacré-Cœur Basilica followed by a Seine River cruise. The choice is yours.

Day 18

Depart Paris

Farewell Paris as your adventure comes to an end this morning. After breakfast, you'll transfer to the airport for your onward flight, taking with you happy memories of your journey through Europe.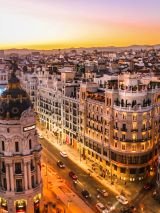 Members from: $2,279 P.P Twin Share
This offer is based on bookings made in a Cat. A+ or OS on a European Gems River Cruise and City Stay combination, departing after 25 October 2019. Offer includes taxes up of to $1,100 per person. A surcharge will apply to all other departures and stateroom/suite categories – please enquire for prices. Flights are based on wholesale airfares with Lufthansa in (P) class or, depending on the routing, another airline of Travelmarvel's choosing from Sydney, Melbourne, Adelaide, Brisbane or Perth. Flights via Singapore will incur a surcharge.