Enchanting Rhine and Yuletide markets cruise on MS Emily Bronte
---
No solo supplement - super deal!
Members from: $1,229 P.PNon-members from: $1,249 P.PSolo traveller from: $1,229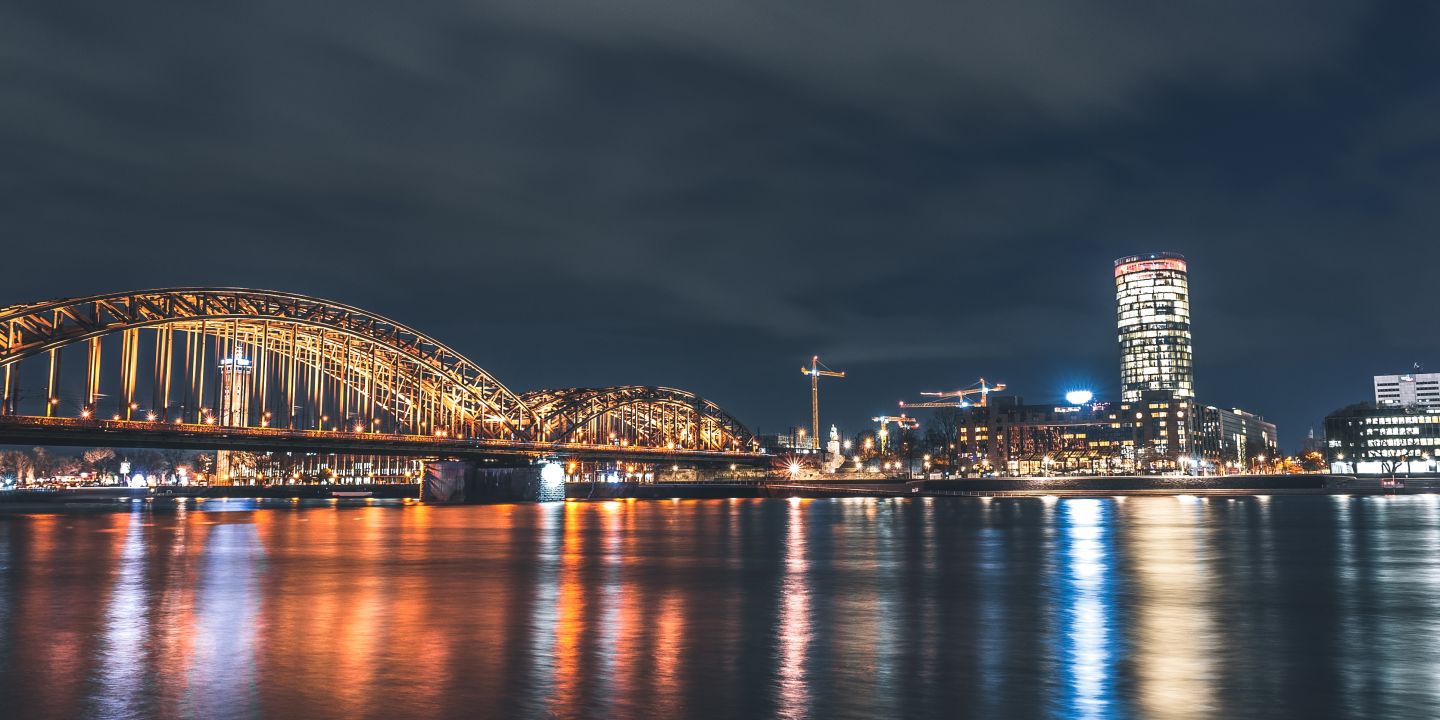 Type

Solo Traveller

Destination

United Kingdom & Europe

Supplier

National Seniors Travel

Booking Code

CTERY

Departs

1 December 2019
Four night enchanting Rhine and Yuletide markets river cruise' river cruise aboard ms Emily Bronte. Round trip from Cologne, Germany

All meals from dinner on your day of arrival until breakfast on your day of departure

Welcome cocktails and dinner plus captain's dinner

Complimentary onboard tea and coffee

Five star service from an English-speaking crew and knowledgeable local guides

Complimentary onboard wi-fi

The services of a Riviera Travel River Cruises cruise director and tour manager

Included visits and shore tours: cruise through the dramatic Rhine Gorge and arrive in the renowned wine town of Rudesheim to browse the charming Christmas markets | Guided tour of Koblenz with its ancient squares, restored historic frontages and quaint hidden passageways | Discover Bonn on a guided tour of Germany's historic former capital, then spend some time absorbing the festive atmosphere of its market | Discover Cologne, home of one of the most photographed cathedrals in Germany, and explore one (or all) of the seven themed Christmas markets

Port taxes
Make your way to your five-star cruise ship moored in historic Cologne, whose skyline is dominated by the spires of its magnificent cathedral. The dedicated English-speaking crew welcomes you on board and helps you to your cabin. After settling into your spacious and tastefully furnished accommodation, there's time to familiarise yourself with this splendid ship.
Day 2: Rhine Gorge and Rudesheim
To really get in the Christmas mood, nothing beats waking up on board to find you're already cruising through an entrancing winter wonderland. Enjoy a leisurely breakfast this morning and relax on board while a kaleidoscope of riverside views drifts by in all their seasonal glory. Wrap up warm and take to the deck for an invigorating breath of frosty air as we pass through the outstandingly beautiful Rhine Gorge, where the river flows a little faster, the vineyard-covered valley sides are steeper and ruined castles sit atop rocky crags. Tales of mysterious happenings here have been passed down over the generations, most famously of all the legend of the Lorelei – the maiden said to have enticed sailors onto the rocks with her irresistible songs.

The festive period is a magical time to visit this picturesque part of Germany, and no country does it better. The historic Yuletide markets here are the ideal places to soak up the spellbinding atmosphere while seeking out unusual presents for friends and family back home. After lunch on board we arrive in Rudesheim, whose quirky, crooked houses and tiny streets provide the perfect chocolate-box setting for its Christmas market. As you wander the myriad stalls, glistening in the glow of hundreds of fairy lights, stop perhaps for a slice of gingerbread or a warming Rudesheim coffee with its fortifying shot of locally distilled Asbach brandy and a dollop of whipped cream. And don't forget to pay a visit to the Christmas shop: open year-round, it's a treasure trove of all things seasonal, from tree decorations and music boxes to wooden nutcrackers and handcrafted figurines. As the evening light fades, amble back on board to enjoy a sumptuous dinner in the ship's excellent restaurant.
Day 3: Rhine Gorge and Koblenz
During breakfast the ship effortlessly glides out of port as we commence a spectacular morning's cruising. One of the cruise highlights will be our passage through the magnificent Rhine Gorge; here where the swifter current sweeps between the narrowing valley sides that tower above, the river twists and turns towards the famous Loreley Rock, where legend has it, unsuspecting sailors were lured to their deaths by enchanting maidens.

As we arrive in the historic city of Koblenz, dramatically located at the confluence of the rivers Rhine and Moselle, take in the views over another delicious lunch in the ship's restaurant. Koblenz is a romantic's dream; forest-covered hillsides dominate the skyline, whilst the lower slopes are strewn with the pretty, half-timbered buildings so typical of the Rhineland. Enjoy a guided tour, seeing the principal monuments, discovering ancient squares, admiring beautifully restored historic house frontages and quaint hidden passageways.

Located in the atmospheric old town, Koblenz's Christmas market is one of the largest in the Rhineland. As you browse its enticing stalls, the aroma of hot chestnuts and mouth-watering sausages fills the air; don't forget to pay a visit to the Christmas bakery, making the famous Stollen – the delicious bread made with candied and dried fruit, nuts and marzipan, traditionally eaten at this time of year. As the fairy lights glow brighter in the cool evening air, it's time to head back to the inviting warmth of the ship's lounge for an aperitif before the Captain's Dinner is served, as we sail on to historic Bonn, arriving later this evening.
Rising refreshed, after breakfast there's the opportunity to learn more about this fascinating city, which served as the capital of the West German state from 1949-1990, until the reunification of Germany which restored Berlin as the country's capital. Whilst it lost the battle to retain the parliament, Bonn still holds the status of a secondary governmental seat, so many government ministries and public bodies still have their headquarters here.

But behind its official facade lies a historic and fascinating city and this morning you will enjoy a guided tour of the main sights around the old town, centred around its two spacious squares. See the city's most prominent landmark, the soaring spire of the huge Romanesque minster, one of the oldest churches in the country and the attractive pastel pink Rococo old town hall, with its gleaming silver and gold trim, from where an endless list of politicians throughout the decades have appeared on its sweeping staircase.

Bonn is also famous for being the birthplace of Ludwig van Beethoven, and the house where he was born is one of the few old buildings in the city not to have been damaged during the war. Together with the house next door, it now houses a museum dedicated to one of the greatest composers of all time. You'll have some free time to wander the seasonal market, centred around the old town; the old town hall's windows are transformed into a giant Advent calendar and an imposing Christmas tree takes centre stage. Classical music floats on the air, along with the delicious smells of gingerbread and baked apples – simply magical. No visit would be complete without sampling a glass of warming Glühwein, or mulled wine. This delicious concoction is usually made with red wine heated with citrus zest and spices such as cloves and cinnamon. Sometimes it's drunk mit Schuss, meaning a shot of rum or brandy has been added for extra punch!

After breakfast, the crew bids you farewell before you disembark the ship.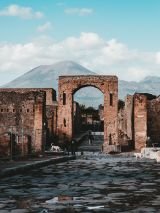 Members from: $2,059 P.P Single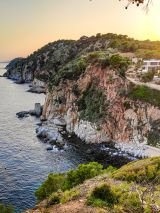 Members from: $2,645 P.P Single
* Unless otherwise noted all pricing is on a per person twin share basis. All prices based on cash payment - credit card fees may apply. Cruise deposit, amendment and cancellation conditions apply. Special conditions may apply - please ask for full details at time of enquiry. All passports, vaccinations and visas are the responsibility of the travelling guest to secure prior to departure from Australia. Any pricing not in Australian Dollars will be converted on the day of payment into the relevant currency based on our daily rate of exchange. Please note that many of the prices shown on this website are not shown in real time. Whilst we endeavour to keep our pricing as up-to-date as possible, the advertised prices shown here may differ slightly from the live prices in our booking system. All pricing and offers are subject to availability at time of booking. Whilst all information is correct at the time of publication, offers are subject to change. We reserve the right to correct errors without penalty. Please submit any data errors/omissions you may notice on this site.

Unless otherwise expressly noted, all materials, including images, illustrations, designs, icons, and photographs appearing anywhere on this website are protected by worldwide copyright laws and treaty provisions. The copyright on such materials is held by the original creator of the materials. None of the materials may be copied, reproduced, displayed, modified, published, uploaded, posted, transmitted or distributed in whole or in part in any form or by any means other than as provided by Cruise Factory and Cruise Traveller to its clients, or with the prior written permission of Cruise Factory and Cruise Traveller. All rights not expressly granted in these Terms are reserved. Any unauthorised use of the materials appearing on this website may violate copyright, trademark and other applicable laws and could result in criminal or civil penalties.