Monkeys Jungles and Volcanoes
---
Get up close and personal with turtles, monkeys, butterflies and more on this Family Experience.
Members from: $2,625 P.P Twin ShareNon-members from: $2,675 P.P Twin Share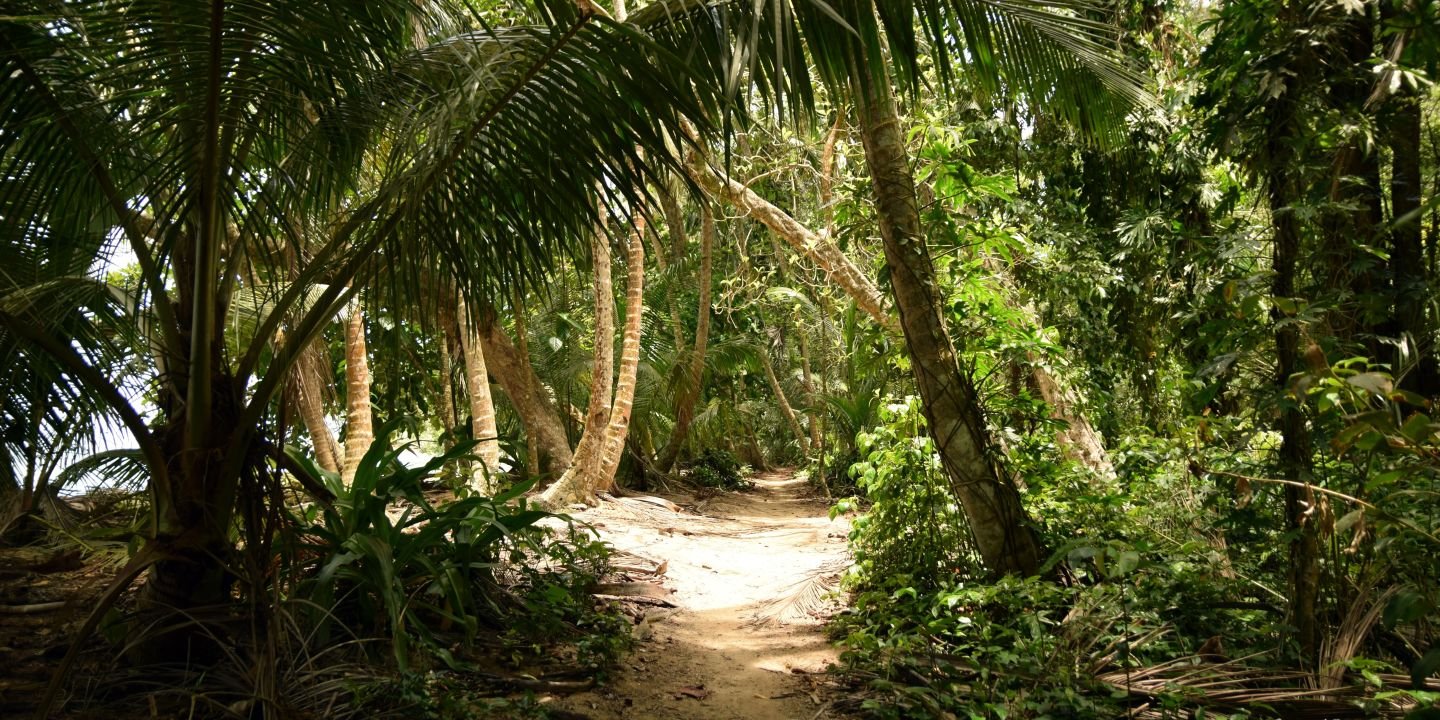 Type

Escorted Touring

Destination

South America

Supplier

Trafalgar

Booking Code

LFCA

Departs

8 June 2019

22 June 2019

Company

Trafalgar
Visit a local Tico family's palm plantation to learn about and taste the delicate heart of palm

Enjoy at least one surprise Hidden Treasure

Learn about some of Tortuguero's most famous residents, its nesting sea turtles

Travel Today, Sustain TomorrowSnake Garden Wildlife Center At this family-run wildlife refuge, you'll meet the local native and Irish-Canadian founders to learn about their work supporting the local community and the Mesoamerican Biological Corridor.

Cruise the canals of Tortuguero National Park

Visit Tortuguero National Park, a wildlife centre near Sarapiquí, Arenal National Park, Manuel Antonio National Park

Dining - 7 Full Breakfasts, 5 Dinners, 3 Lunches

Audio Headsets for flexible sightseeing

Cherry-picked hotels all tried and trusted

Optional Experiences and free time
Day 1

Day 1 Arrive San José

Bienvenidos a Costa Rica. You're going to have more fun than a barrel of monkeys and spot more than a barrel of wildlife on this incredible adventure. A local host will greet you at the airport and arrange your transfer to the hotel. Relax by the pool before meeting your Travel Director and fellow explorers at 6 p.m. for a Kick-off Party.

Day 2

Day 2 San José – Tortuguero National Park (2 Nights)

Rise with the roosters and head east through Braulio Carrillo National Park toward the Caribbean Sea. Board a river boat, gliding through canals, lagoons and lowland rainforest teeming with wildlife. You'll be amazed at how many kinds of animals live here-six species of sea turtles, monkeys, caimans, tons of exotic bird species plus rare and endangered ocelots, river otters and manatees. The afternoon is yours-hang out by the pool or on the beach, or head to Tortuguero Village to meet the local students (when school is in session). Join a Local Specialist from the Sea Turtle Conservancy Foundation to learn about the incredible turtles that nest in Tortuguero. Enjoy a buffet dinner at the resort's open-air restaurant along the Tortuguero lagoon.

Day 3

Day 3 Tortuguero Sightseeing

There's nothing like the wake-up call of a troop of howler monkeys to start your day. Set off on a cruise through the park's canals with your captain and guide to explore the lush waterways of Tortuguero National Park. You may want to start a tally of all the types of wildlife you'll see. Look out for sloths, green iguanas, caiman, crocodiles and colourful toucans. Of course, you'll spot tons of monkeys-agile howler and spider monkeys and white-faced capuchins swinging through the dense rainforest canopy. This afternoon, venture back out on the canals to add to your wildlife tally or relax back at the lodge, the choice is yours. If you're visiting during nesting season (Jul-Sep), join an optional night walk with a naturalist guide to witness some of the world's largest turtles laying their eggs. A buffet dinner is served at your hotel this evening.

Day 4

Day 4 Tortuguero – Horquetas – Sarapiquí – Arenal National Park (2 Nights)

Bid adiós to the monkeys for now as you boat back to the mainland and travel to Horquetas. Here you'll visit a local Tico family's palm plantation. Gain a Cultural Insight into growing this exotic vegetable and the family that grows it. Taste something you've probably never tried before, the delicate heart of palm. Continue travelling to quaint Sarapiquí where you'll visit a wildlife centre for amphibians and reptiles run by a family of biologists who rehabilitate animals that can no longer live in the wild.

Day 5

Day 5 Arenal National Park Sightseeing

Rise and shine as the forest and volcano call you back. Start the day with a guided trek around the quiet side of the volcano at Arenal National Park. Walk through the old lava rocks and learn about the powerful forces behind the volcano's past eruptions. Then head to the Arenal Hanging Bridges to walk eye-level with the lush canopy, observe the monkeys, sloths and chattering birds up close, and look out to see towering Arenal Volcano. Later, relax in the thermal springs or take a swim in the pool back at the hotel. End the day at a dinner with your travelling companions.

Day 6

Day 6 Arenal National Park – Manuel Antonio National Park (2 Nights)

Get ready to have a blast. Imagine yourself soaring high above the jungle floor as you fly along ziplines through the treetops, eye-to-eye with the lush foliage and exotic rainforest creatures. Ziplining through the canopy is sure to be among the most amazing adventures in your lifetime. Later, head south to Manuel Antonio National Park, renowned for its warm blue waters, sparkling white sand beaches and abundant exotic wildlife. This evening, join the gang for a pizza night.

Day 7

Day 7 Manuel Antonio National Park Sightseeing

Walking deep into the National Park with your guide, you'll definitely check off a few more creatures on your wildlife list-at last count, there were 109 different animals and 184 species of birds living here. Listen to the whooping bark of howler monkeys and the chattering of mischievous squirrel and white-faced monkeys. Then, it's time to hit the beach. Laze in the warm Pacific or at the resort's pool, or choose an optional catamaran cruise with snorkelling where you might see see dolphins, parrotfish or sea turtles (available Jan-Apr). This evening, join your fellow explorers to celebrate new friendships and awesome experiences over a Farewell Dinner at the hotel.

Day 8

Day 8 Manuel Antonio National Park – Depart San Jose

Travel back to San Jose's Juan Santamaria International Airport for your flight or extend your stay at the Sheraton San Jose.
We may vary Your Tour Price at any time only where there is an increase to the Tour costs for reasons outside Our control, including airfares, fuel, government taxes and charges, exchange rate fluctuations or other Tour related costs or tariffs. Once We have received the total Tour Price from You, there will be no increases to Your Tour Price regardless of any increases in the Tour cost inside or outside Our control. Your booking is conditional on Us receiving a minimum number of tour or cruise bookings to operate the Tour and ensure an enjoyable group atmosphere. Where sufficient numbers cannot be achieved, we may cancel or delay a scheduled Tour or Tour Departure Date.