Disko Bay – The Heart of Greenland on MS Fridtjof Nansen
---
16-day expedition cruise to Iceland and Greenland, exploring the pristine west coast, Disko Bay, and UNESCO-listed Ilulissat Ice Fjord.
Members from: $10,335 P.P Twin ShareNon-members from: $10,381 P.P Twin ShareSolo traveller from: $16,725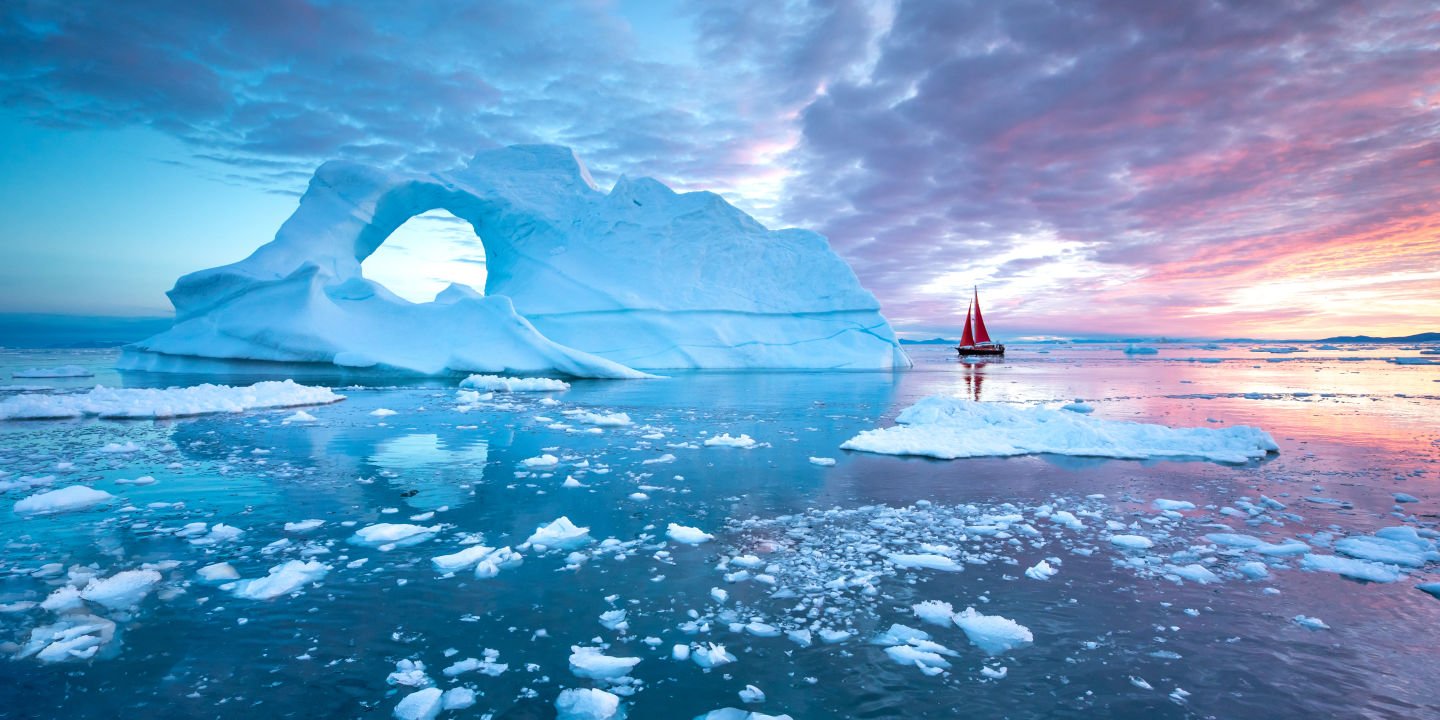 Type

Ocean Cruising

Destination

Polar Regions

Cruise Line

Hurtigruten Expeditions

Supplier

Hurtigruten Expeditions

Booking Code

HURTDB

Departs

14 June 2023

29 June 2023

14 July 2023

29 July 2023
Sailing from Reykjavik, our state-of-the-art ship brings you to remote places few get to see. Join a kaffemik with the Qaqortoq people, discover ancient traditions at Sisimiut, take in breathtaking fjords, glaciers and wildlife as we reach a UNESCO wonder.
Highlights include:
16-day expedition cruise to Iceland and Greenland, exploring the pristine west coast, Disko Bay, and UNESCO-listed Ilulissat Ice Fjord.

Experience stunning glaciers and icebergs as your hybrid-powered expedition ship cruises narrow fjords, and goes up close on landings with your Expedition Team.

Discover epic scenery, captivating nature and wildlife, and meet friendly local communities, while learning about their history, traditions and culture
Beguiling Disko Bay
Experience the tranquil beauty of Evighedsfjorden before we sail to Nuuk, Greenland's photogenic capital. The breathtaking panoramas of Prince Christian Sound will stay with you forever. See Greenland's wildlife like musk oxen and Arctic foxes, whales and walruses, White-tailed Eagles and auks
The newest addition to our fleet will honor the heritage of her namesake – the Norwegian explorer, scientist, humanitarian and Nobel Peace Prize laureate Fridtjof Nansen. Known for his innovations in Arctic expeditions, Nansen led the first crossing of Greenland on cross-country skis. He is perhaps most famous for his attempt to reach the geographical North Pole during the Fram Expedition (1893-1896).
Interestingly, after Nansen's Fram expedition, the ship was passed on to another great explorer who secretly planned an expedition to the South Pole - Roald Amundsen.
Ship Features
Each expedition voyage is accompanied by a hand-picked team of specialists and modern-day explorers. Highly experienced, passionate and knowledgeable, the Expedition Team will be your guides and guardians on your voyage of exploration, instructing you on safety, sustainability and science.
MS Fridtjof Nansen will feature a variety of custom built expedition equipment, including kayaks, a fleet of Blueye underwater drones and Expedition Boats for safe landings in remote areas.
Premium expedition comfort
The stunning scenery will be reflected in a rich and comfortable interior design. Scandinavian materials from nature, such as granite, oak, birch and wool will be used to create relaxed and stylish cabins and public areas. All cabins are outside, 50 % will have private balconies, aft suites will feature private outdoor hot tubs with spectacular views.
MS Fridtjof Nansen's three restaurants will host a variety of dining options, with menus drawn from our rich Norwegian and Nordic tradition, as well as international cuisine and local inspiration.
DAY 1 Cosmopolitan Reykjavik
Explore the world's northernmost capital, Reykjavik



Packed full of art, culture and history, delightful Reykjavik is well worth spending time discovering either before or after your cruise to Greenland.



Take a stroll along Laugavegur with its boutiques and outdoor shops, head to the striking Hallgrimskirkja Cathedral or fascinating Reykjavik Art Museum. Or why not book a Pre-Programme with us and discover the stunning waterfalls, hot springs, geysers and national parks nearby.



MS Fridtjof Nansen awaits you in Reykjavik Harbour. After collecting your complimentary expedition jacket, it's time to settle into your cabin. Your adventure has begun.
DAY 2-3 Crossing the Denmark Strait
In the wake of Vikings



We sail to Greenland across the Denmark Strait, the route taken by Erik the Red, supposedly the first European to have settled there. Time to relax and explore the stylish onboard facilities of our hybrid-powered ship.



Your Expedition Team will explain the protocols of respectfully visiting wildlife habitats and indigenous Arctic communities. In the Science Center, you can learn more about Greeland's geology, or join one of our Citizen Science projects.



Then hit the gym, swim in the infinity pool, book a treatment in the Wellness Centre or enjoy a delicious meal in one of our three onboard restaurants.
DAY 4 A kaffemik in Qaqortoq
Visit one of Greenland's most beautiful towns

Our Greenland expedition cruise begins in earnest in a town has been settled since prehistoric times. The colourful houses and lush scenery of Qaqortoq provide a beautiful setting in which to discover its rich culture.



Explore the local museum, with its rare Inuit artifacts, take scenic walks or go shopping. You may be tempted by locally-made Inuit motif fabrics, glasswork and herbal skincare products.



Then it's time to enjoy something truly special. Your included activity today is a visit to the home of a local family for their traditional kaffemik social gathering. Listen to stories about life in this community, accompanied by snacks and pots of coffee.






DAY 5 Exploring Kvanefjorden
Discover the glacial beauty of the west coast fjords

Experience your first sight of Greenland's sublime west coast fjords as we reach Kvanefjorden in Sermersooq, meaning 'Place of Much Ice'.



Have your camera ready for glistening icebergs and semi-submerged glacial ice – pure white with undertones of crystalline blue. These sculpted ice blocks are some of Arctic nature's finest creations.



Few people venture into this remote fjord, making it even more special to spend the day exploring here. The Expedition Team will select places to head ashore to enjoy the beautiful scenery on nature walks, or head out in boats to scout for wildlife.
DAY 6 Fascinating Maniitsoq
A historic trading post in a dramatic setting

Today our expedition cruise reaches Maniitsoq. Known as the 'Venice of Greenland' for its natural canals, the surrounding mountains deliver awe-inspiring views. You might even spot pods of humpback whales from shore.



Once a regional hub for trading reindeer hides, people have lived here for 4,000 years. Discover figurines carved from walrus ivory, traditional Greenlandic costumes and many works of art in the local museum.



Nearby, explore fascinating buildings which once comprised a blubber station and whale oil boiling house, and chat to the town's welcoming locals.




DAY 7 Spectacular Sisimiut
Enjoy a warm welcome in Arctic Greenland

We reach spectacularly situated Sisimiut, just 25 miles north of the Arctic Circle, where you'll experience the Midnight Sun at the height of summer.



Old traditions are alive and well here, and you'll learn more about the ancient Saqqaq artefacts in the local museum and at the Taseralik Cultural Centre. If you're looking for a special souvenir, pick up a qiviut scarf, hat or mittens – a local fabric said to be 10 times warmer than sheep wool.



One of the best things you'll experience on your expedition cruise to Greenland with us, is meeting the local communities in the places we explore – real interactions that make for fantastic memories.
DAY 8 UNESCO-listed Ilulissat
Nature's artwork in UNESCO-listed ice fjord

Our expedition cruise reaches Disko Bay – a haven for walruses, whales and seals. The Ilulissat Ice Fjord, a UNESCO World Heritage Site, regularly tops the list of things to see and do in Greenland, and today you'll find out why. Enjoy breathtaking scenery on your included walk to the ice fjord, and the old Inuit settlement of Sermermiut.



Marvel at giant icebergs floating past in the deep blue waters, as they take on different hues of white, grey and blue. Even amateur photographers will return to ship with the most enviable images. Back in pretty Ilulissat, enjoy a hot drink among the colourful houses by the water.
DAY 9 Go wild in Vaigat Sound
Remote, untamed landscapes and bountiful nature

Rugged Vaigat Sound is our most northerly point, and you'll feel like the first person to walk here. We're in the hands of Mother Nature today and the Expedition Team will identify the best landing sites to explore.



You may visit Camp Frieda, trek across tundra and get up close to a glacier and learn how it moves. If possible, we'll take the expedition boats out on shore landings, or on optional kayaking trips between icebergs.



Have your binoculars and camera ready as wildlife sightings in Disko Bay include orcas and bowhead whales, as well as harp, hooded, bearded and ringed seals.
DAY 10 Beguiling Evighedsfjorden
The ethereal beauty of Evighedsfjorden

Our expedition cruise is now heading back south. You'll enjoy an exploration day in the magical yet imposing Evighedsfjorden near Kanferlussuaq. We'll determine on the day what exciting adventures lie in store for you.



The 'Fjord of Eternity' is fed by an ice cap that calves huge icebergs into its 2,300 ft deep waters. It's surrounded by mist-cloaked mountains with beautiful white ridges, punctuated by crystal blue ice caves.



Nature reigns. The only settlements in this region are tiny fishing hamlets clinging to the shores. As ever, we'll be on the constant lookout for Arctic flora and wildlife, including whales and seabirds.
DAY 11 Nuuk, Greenland's capital
Experience Greenlandic culture, old and new, in Nuuk

After several days exploring remote, idyllic icescapes, you'll cruise into Nuuk, Greenland's colourful capital. With a population of 18,000, it has a striking mix of old and new buildings.



Compare the old buildings – Hans Egede's House and Nuuk Cathedral – with the ultra-modern architecture of Greenland's Parliament. Visit Katuaq Cultural Centre, where you'll experience a Greenlandic mask dance, enjoy some local delicacies, and listen to the local choir on an included activity.



Visit the National Museum to see six Qilakitsoq mummies, offering a fascinating insight to life here 500 years ago. Join us for an optional nature walk around Mount Lille Malene and explore the pristine nature around Nuuk.
Ivittuut's fascinating WWII history

As you wander around the abandoned ruins of this ghost town, it's hard to believe that Ivittuut, a former mining outpost, once played a pivotal role in the course of history.



During WWII, the US secretly stationed troops here to prevent rare cryolite – used to make aluminium alloys – falling into German hands. Supplies were instead shipped to the UK to manufacture aircraft, used in the Battle of Britain.



Enjoy an included guided walk of the area's deserted buildings. Once the last Viking settlement in Greenland, these days, the only inhabitants you'll find are muskoxen.
DAY 13 Prins Christian Sund
Breathtaking panoramas and abundant wildlife

We aim to explore the incredible waters of the 60-mile-long Prins Christian Sund on your included excursion today. Sharp-peaked granite mountains provide a stunning contrast to the bright white glaciers. Look out for calving icebergs and colourful houses in the village of Aappilattoq.



Nature is abundant here. You'll see ringed and bearded seals resting on the ice, and Glaucous Gulls and Black Guillemots soaring down from above. You may even spot minke and humpback whales.



If sea ice prevents us entering the sound, we'll head to craggy Cape Farewell, the southernmost point of Greenland.
DAY 14-15 Reflections of Greenland
Time to rest, relax and reflect

After exploring the ethereal, rugged beauty of Disko Bay, we set course for Iceland. You'll enjoy two days at sea recapping highlights with the Expedition Team, studying the delicate ecology of Greenland's fjord system in the Science Center, and relaxing.



Out on deck, you might spot seabirds or whales that like to follow our ship. Our onboard photographer can share tips to capture them in action. You can even count any whales you see for our Happywhale Citizen Science project.



This might be the time to enjoy the panoramic sauna, on-deck hot tubs or heated pool. Or book a treatment in our Wellness Centre. You can also enjoy the company of fellow explorers over drinks in the Explorer Bar & Lounge.
DAY 16 Return to Reykjavik
Unforgettable memories of your time in Greenland

Your Disko Bay expedition cruise has come full circle and you'll arrive back in Iceland's stylish capital in the early morning.



If you want to discover more of Iceland, you can join our optional Post-Programme to tour the South of Iceland before you head home. Or simply extend your stay and enjoy Reykjavik and its surrounding geothermal attractions.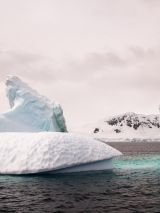 Members from: $42,899 P.P Twin Share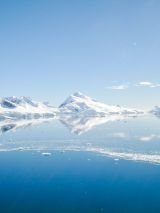 Members from: $15,105 P.P Single
Once you have asked us to confirm your booking the total price of the arrangements you have booked is due and is payable as follows:

(i) If you book more than 90 days before your scheduled departure date, there will be a non-refundable deposit of 20%. The balance is due 90 days before your scheduled departure date. No second invoice will be sent. Travel documents will be issued 7 to 14 days prior to departure.

(ii) If you book less than 90 days before your scheduled departure date the full price is payable when you book.

Our preferred method of deposit payment is by bank debit card or credit card. Balance payment may be made by cash, bank debit card, credit card or cheque (providing there is time to clear it to meet the payment schedule shown above – you should allow 5 working days for clearance from the time we receive it).
All Cruise prices shown are in Australian Dollars and are per person per cabin twin share unless otherwise stated.

Single/Sole occupancy of cabins with more than one berth is at our discretion as single/sole use of multiple berth cabins will be limited. The price of your voyage or air package holiday arrangements was calculated using exchange rates quoted in the Financial Times Guide to World Currencies on 19.01.2018, Norwegian Kroner (NOK) 10.86; Euros 1.13. We reserve the right to change any of the prices quoted in this brochure although there will be no change within 30 days of your departure date. You will be advised of the current price of the voyage or air package holiday you wish to book before your contract is confirmed.

The price of your confirmed holidays is subject at all times to variations in:

(i) the price of transportation resulting from the cost of fuel or other power sources;

(ii) the level of taxes or fees applicable to the holiday imposed by third parties not directly involved in the performance of your holiday, including tourist taxes, landing taxes or embarkation or disembarkation fees at ports and airports; or

(iii) the exchange rates relevant to your package.

You will be charged for the amount of any increase in accordance with this clause and, where this is necessary, we will notify you of the relevant adjustments by issuing a new invoice. However, if this means that you have to pay an increase of more than 8% of the total price of your confirmed holiday (excluding any amendment charges and/or additional services or travel arrangements), you will have the option of accepting the price increase and paying the requested amount, accepting a change to another holiday if we are able to offer one (if this is of equivalent or higher quality you will not have to pay more but if it is of lower quality you will be refunded the difference in price), or cancelling and receiving a full refund of all monies paid to us, except for any amendment charges and/or additional services or travel arrangements not forming part of your package. Should you decide to cancel for this reason, you must exercise your right to do so within 14 days from the issue date on your new invoice.

Should the price of your cruise or air package holiday go down due to the changes above then any refund due will be paid to you, less an administration fee of A$111. Please note that travel arrangements are not always purchased in local currency and some apparent changes have no impact on the price of your travel due to contractual or other protection in place.