Papua New Guinea on Sea Princess
---
Roundtrip from Brisbane, Queensland, Australia.
Members from: $1,269 P.P Twin ShareNon-members from: $1,299 P.P Twin Share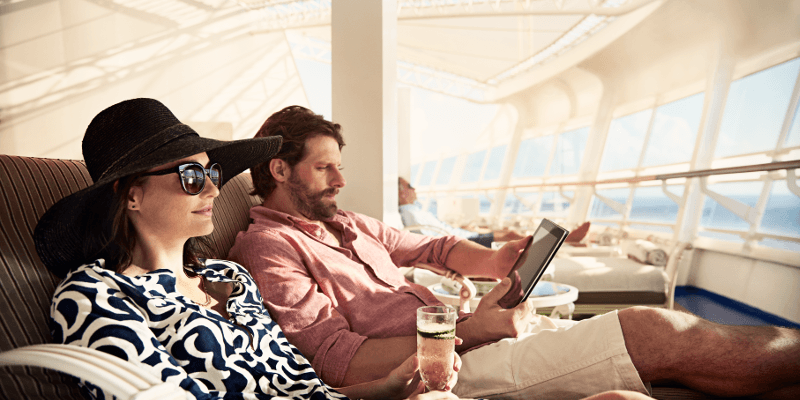 Type

Ocean Cruising

Destination

New Zealand South Pacific

Cruise Line

Princess

Supplier

Princess Cruises

Booking Code

C921

Departs

8 December 2019
Sun, Dec 8: Brisbane, Queensland, Australia
Once considered the 'country cousin' among Australian cities, Brisbane is today the nation's third-largest metropolis - and one of the most desirable places to live in the country. Lying on the banks of the meandering Brisbane River, this cosmopolitan city boasts elegant 19th-century sandstone buildings, a lively cultural scene and superb parklands. Brisbane is also your gateway to uniquely Australian adventures, be it the theme parks of the Gold Coast or Queensland's dazzling beaches.

The beaches south of Brisbane form Queensland's Gold Coast.
Travel tip: Brisbane is pronounced "Bris-bin."
Each day, a world of exciting activities awaits, from cooking demonstrations to dance classes, trivia contests and a range of enrichment programs, including our Encounters with Discovery at SEA speaker series from experts who offer insights into the places you'll visit.
Passionate about our culinary craft, we're committed to serving you mouthwatering, handcrafted dishes made from scratch throughout your voyage. Be sure to join us at one of our award-winning specialty restaurants to celebrate your next birthday, anniversary or milestone and enjoy tantalising specialties.
Wed, Dec 11: Alotau (Milne Bay), Papua New Guinea
Welcome to an undiscovered paradise of white-sand beaches, crystal waterfalls and volcanic mountains. And if you've come for history, you'll find that, too. This peaceful town was the site of fierce fighting during World War II. Today, it's a peaceful retreat offering the vacationer plenty of time to relax and connect with nature. Beyond the city you'll find a tropical rainforest full of birds of paradise and a laid-back ease worth discovering.
Thu, Dec 12: Kitava, Papua New Guinea
Fri, Dec 13: Rabaul, Papua New Guinea
The former capital of New Britain has a history of destruction and resurrection - the city rebuilt after a massive 1937 volcanic eruption only to be destroyed by Allied bombing in World War II. In 1994, the eruption of Mt. Tavurvur dropped hot ash and rock on Rabaul, leading to its partial abandonment. Since that cataclysm, the city has slowly returned to life - hotels have resumed operating, the market continues to trade, and the harbor remains one of the most impressive in the entire Pacific basin.

During World War II, Rabaul served as a forward operating base for the Imperial Japanese Army and Navy. Allied bombing forced the Japanese defenders underground, into a complex system of bunkers and tunnels on the Gazelle Peninsula.
Sat, Dec 14: Kiriwina Island, Papua New Guinea
Sun, Dec 15: Conflict Islands, Papua New Guinea
The word conflict may conjure up images of struggle and discontent, but this group of 21 islands encircling an enormous lagoon on the rim of a sunken volcano is an undiscovered Shangri-La. Named after their discovery in 1886 by HMS naval survey ship The Conflict, the islands were purchased by Australian businessman Ian Gowrie-Smith in 2003 whose goal is to preserve and protect this pristine ecosystem. Sheltered by an untouched reef system, the island is abundant with marine life and perfect for snorkeling and scuba diving. Whether you prefer activities fast and furious or slow and steady, you're sure to find paradise. What more could you wish for in an island destination?
Mon, Dec 16: Kawanasausau Strait (Scenic Cruising), Papua New Guinea
There's always something happening on board — from heading to the Princess Theater for a lavish original musical production to enjoying a blockbuster movie poolside under the stars or simply relaxing in a lounge sipping a cocktail where a live band is playing your song.
Everything you need to refresh body and mind is right on board. Indulge in a manicure, pedicure or a makeover in the salon, or a soothing massage in the Lotus Spa. Or maybe it's a brisk workout in the fitness centre, followed by a little 'me time' in The Sanctuary, a tranquil retreat reserved just for adults.
Thu, Dec 19: Brisbane, Queensland, Australia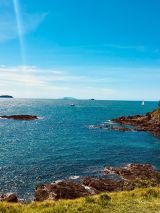 Members from: $1,699 P.P Twin Share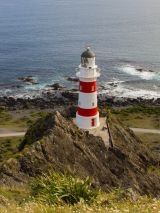 Members from: $1,689 P.P Twin Share
*Please note that prices are listed per person and based on double occupancy. Third and Fourth guest fares apply to the 3rd and 4th guests booked in the same stateroom as the First and Second guests. Prices are subject to change based on availability. Prices shown in AUD. Taxes, Fees & Port Expenses are subject to change and Princess reserves the right to collect any increases in effect at the time of sailing even if the fare has already been paid in full. Credit/Debit Card: we accept Visa and MasterCard (1.1% service fee applies only to credit card payments) as well as Diners and AMEX (2.3% service fee applies). Stateroom views are considered unobstructed unless noted otherwise. Photos, floor plan diagrams, and amenities represent typical arrangements and may vary by ship and stateroom. Certain staterooms may vary in size, decor and configuration. Obstructions do not include certain nautical items like handrails, dividers or ship hardware. For balcony staterooms, the view is determined from the perspective of the balcony railing. Please review Passage Contract for Cancellation Policy.