New Zealand on Ruby Princess
---
Roundtrip from Sydney, Australia.
Members from: $1,689 P.P Twin ShareNon-members from: $1,699 P.P Twin Share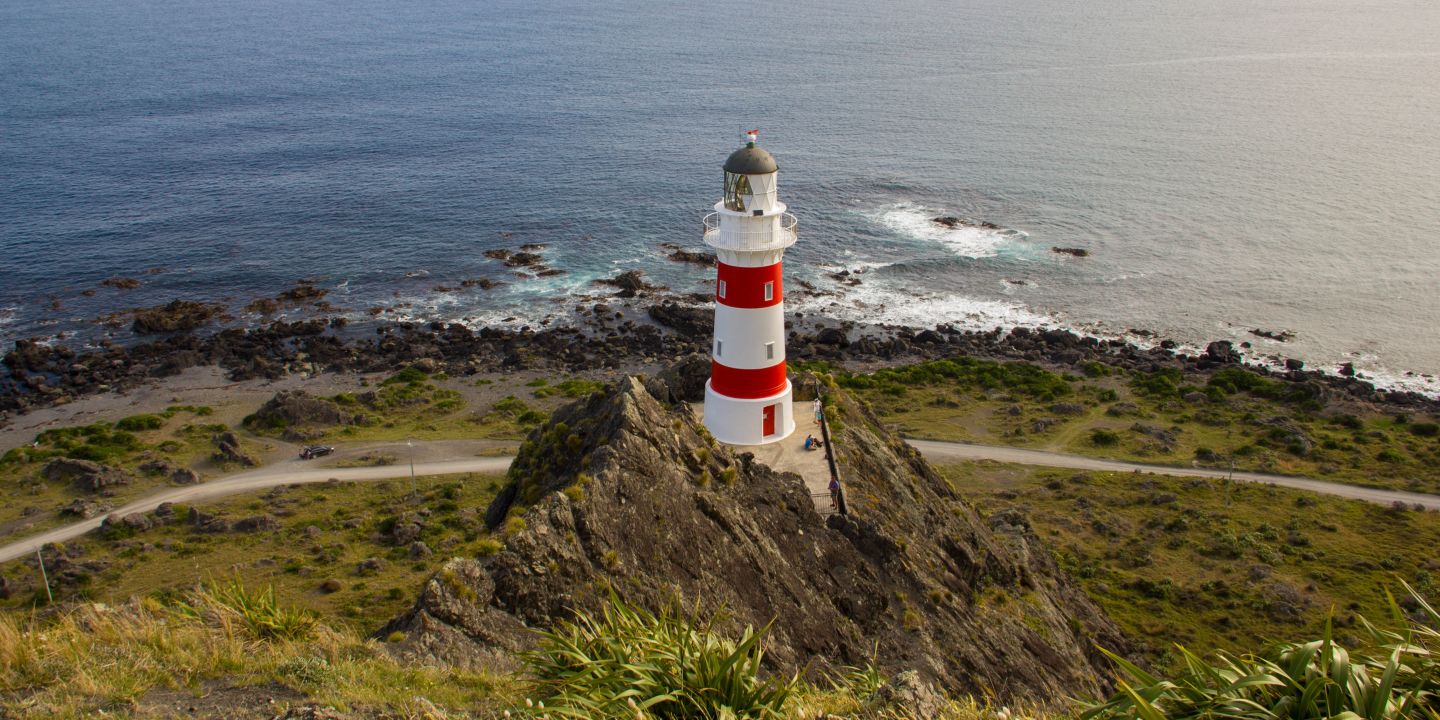 Type

Ocean Cruising

Destination

New Zealand South Pacific

Cruise Line

Princess

Supplier

Princess Cruises

Booking Code

R003

Departs

27 January 2020
Mon, Jan 27: Sydney, Australia
As your ship passes Harbour Heads, you are presented with the shimmering skyline of Sydney - hailed by many seafarers as "the most beautiful harbour in the world." Two prominent landmarks, Harbour Bridge and the sail-like curves of the Sydney Opera House, grace the backdrop of this picturesque harbor. There is a wealth of adventure waiting in Sydney - from its cosmopolitan city center to miles of beautiful beaches and the Blue Mountains.

Australia's oldest and largest city was born in 1788 with the arrival of the "First Fleet" transporting 760 British convicts. Today, Sydney is the largest port in the South Pacific and is often voted the most popular destination in the South Pacific.
Tue, Jan 28 - Jan 29: At sea
Passionate about our culinary craft, we're committed to serving you mouthwatering, handcrafted dishes made from scratch throughout your voyage. Be sure to join us at one of our award-winning specialty restaurants to celebrate your next birthday, anniversary or milestone and enjoy tantalising specialties.
Thu, Jan 30: Bay of Islands, New Zealand
The Bay of Islands offers more than broad vistas of sea and sky, more than beaches, boating, and fabulous water sports. The Bay is the birthplace of modern New Zealand. Here the Treaty of Waitangi was signed, establishing British rule and granting the native inhabitants equal status. Rich in legend and mystery, the Bay of Islands has age-old ties to the Maori and to whalers, missionaries and New Zealand's early settlers.

The Bay of Islands has lured explorers for countless centuries. The Maori say that Kupe, the great Polynesian adventurer, came here in the 10th century. Captain Cook anchored offshore in 1769, followed by assorted brigands, traders, colonists and missionaries.
Fri, Jan 31: Tauranga, New Zealand
New Zealand's natural bounty is always on display at the Bay of Plenty. It was Captain James Cook who in 1769 aptly named this bay, thanks to the prosperous Maori villages of the region. Tauranga, the chief city, is a bustling port, an agricultural and timber center and a popular seaside resort. Tauranga is also the gateway to Rotorua - a geothermal wonderland that is the heart of Maori culture. A 90-minute drive from Tauranga, Rotorua is New Zealand's primary tourist attraction.

Your ship docks near the foot of Mt. Maunganui, which rises 761 feet above the bay. Across the harbor, Tauranga offers scenic tidal beaches at Omokoroa and Pahoia. The region boasts fine beaches, big-game fishing, thermal springs and seaside resorts.
Sat, Feb 1: Napier, New Zealand
Napier and Hawke's Bay have become New Zealand's premier lifestyle getaways. Located on the North Island's eastern coast, New Zealand's oldest wine-growing region boasts a superb Mediterranean climate and golden sand beaches. In recent years, Hawke's Bay has become a leading producer of fine olive oils and artisanal cheeses. Wildlife lovers and birders will flock to Cape Kidnappers in Southern Hawke Bay: the Cape is home to the largest mainland gannet colony in the world.

In 1931, a 7.8 magnitude earthquake leveled Napier. The town rebuilt itself, and today Napier is hailed as the "Art Deco City" for its superb collection of Deco, Spanish Mission and Classical Revival buildings.
Sun, Feb 2: Wellington, New Zealand
New Zealand's capital offers stunning views of forested peninsulas, dramatic cliff-side homes and fine Victorian buildings. Settled in 1840 by the London-based New Zealand Company, "wonderful, windy Wellington" is frequently buffeted by bracing winds funnelling through Cook Strait. The sophisticated metropolis boasts museums, winding streets and even a cable car. No wonder many travelers compare it to San Francisco.

Despite its steep hills, the city can be easily explored on foot. Kelburn Cable Car, stairways and footpaths climb the slopes from the city center.
Mon, Feb 3: Akaroa, New Zealand
On the eastern shores of New Zealand's South Island, Akaroa is a popular tourist destination with a distinctly French flair, its history steeped in legend. It lies on the volcanic Banks Peninsula, which the Maori believe was formed when a hero named Maui piled mountains upon a giant who threatened to eat his children.

The same peninsula was purchased from the local Maori by a French whaler around 1838, and was later settled by both the French and the British, who had just signed the Treaty of Waitangi ensuring New Zealand's existence as a British colony.

With French-named streets leading to restaurants serving French cuisine and colonial architecture all around, Akaroa's heritage as the only French-founded community in New Zealand is unmistakable. Akaroa harbour is home to a diverse array of marine life, including rare Hector's dolphins, and visitors are lured by the area's secluded beaches and quaint boutiques.
Tue, Feb 4: Dunedin (Port Chalmers), New Zealand
Perched on the hills above one of New Zealand's loveliest harbors, Dunedin is a Kiwi city with a Scottish heart. Hailed as the "Edinburgh of New Zealand," Dunedin is proud of its heritage. A statue of famed Scottish poet Robert Burns graces downtown, and the presence of New Zealand's only kilt maker and whisky distillery - as well as many bagpipe bands - keep Dunedin's ties to Scotland alive. The city also boasts a distinguished architectural and cultural history, a legacy of New Zealand's 1860s gold rush.

Port Chalmers, gateway to Dunedin, is located eight miles from the city center. Dunedin is a planned city: its streets and suburbs fan out from the city's octagon.
Wed, Feb 5: Fiordland National Park (Scenic Cruising)
New Zealand's largest national park was formed millennia ago by massive glacial flows that carved deep fiords into the coast of New Zealand's South Island. At the heart of Fiordland National Park lies Milford Sound. Lined by cliffs that soar nearly a mile above its surface, Milford Sound cuts into the heart of the Southern Alps. Rainforest clings to the cliffs and graceful waterfalls plummet into the void. Mile-high Mitre Peak dominates the upper reaches of the sound.

The town of Te Anau in Fiordland National Park is also your gateway to the South Island's other natural wonders including Lake Wakatipu, the resort of Queenstown and Mt. Cook National Park.
Thu, Feb 6 - Feb 7: At sea
Sat, Feb 8: Sydney, Australia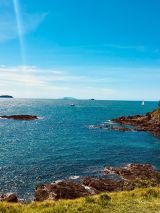 Members from: $1,699 P.P Twin Share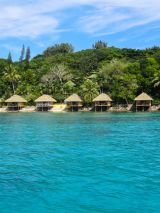 Members from: $849 P.P Twin Share
*Please note that prices are listed per person and based on double occupancy. Third and Fourth guest fares apply to the 3rd and 4th guests booked in the same stateroom as the First and Second guests. Prices are subject to change based on availability. Prices shown in AUD. Taxes, Fees & Port Expenses are subject to change and Princess reserves the right to collect any increases in effect at the time of sailing even if the fare has already been paid in full. Credit/Debit Card: we accept Visa and MasterCard (1.1% service fee applies only to credit card payments) as well as Diners and AMEX (2.3% service fee applies). Stateroom views are considered unobstructed unless noted otherwise. Photos, floor plan diagrams, and amenities represent typical arrangements and may vary by ship and stateroom. Certain staterooms may vary in size, decor and configuration. Obstructions do not include certain nautical items like handrails, dividers or ship hardware. For balcony staterooms, the view is determined from the perspective of the balcony railing. Please review Passage Contract for Cancellation Policy.