22 Day Both Islands
---
Self Drive Tour: Discover the true meaning of spectacular with this very special see-it-all New Zealand getaway.
Members from: $3,999 P.P Twin ShareNon-members from: $4,042 P.P Twin Share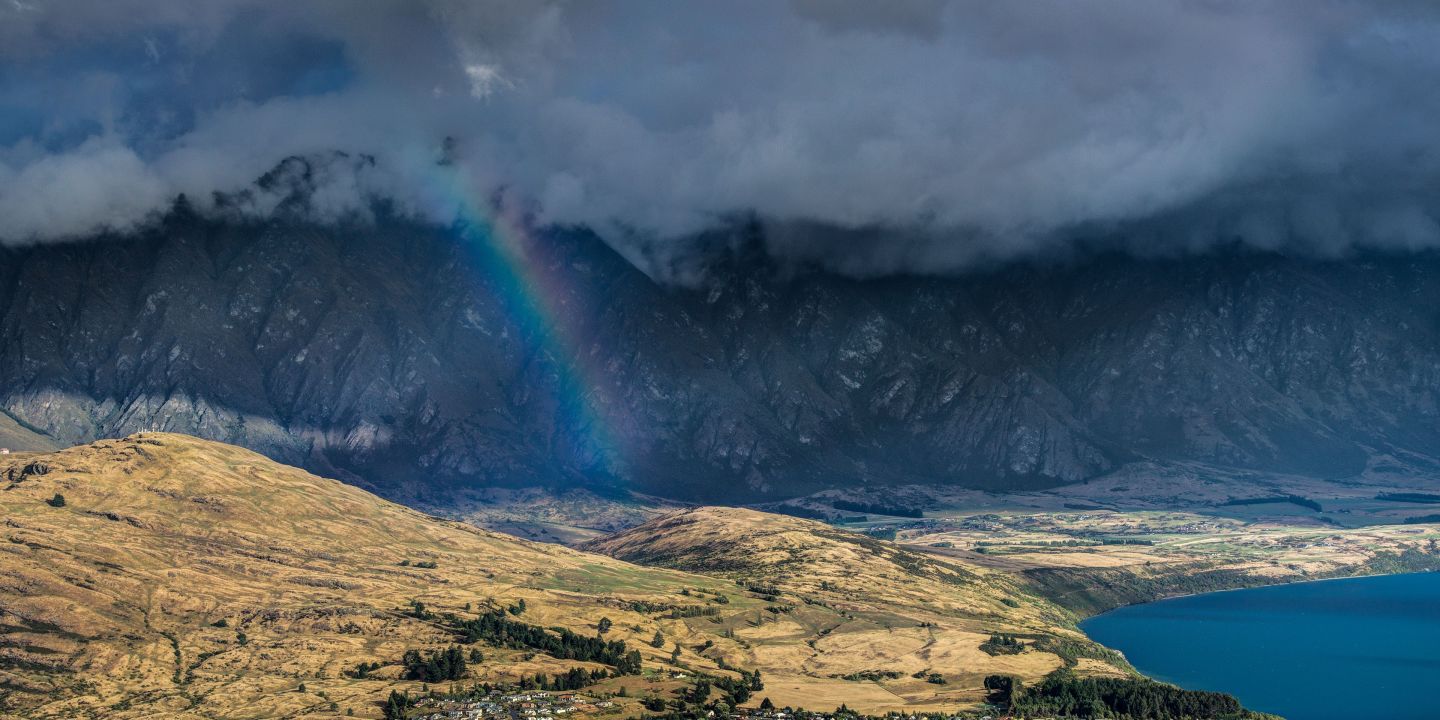 Type

Self-drive Holidays

Destination

New Zealand South Pacific

Booking Code

ANZDI
22 Days Group C Car Rental

Waitomo Glowworm Caves Tour

Skyline Gondola Rider and Three luge rides

Larnach Castle and Gardens Entrance

21 nights 3 star hotel/motel accommodation

Te Puia Thermal Reserve admission and cultural performances

Franz Josef Glacier Hot Pools entry

Milford Sound Nature Cruise

Dolphin Cruise to the Hole in the Rock

Maori evening hangi and concert

shotover jet rise
22 DAY BOTH ISLANDS
Discover the true meaning of spectacular with this very special see-it-all New Zealand getaway.
We've scoured the country to create a Land of the Long White Cloud Greatest Hits Tour, capturing the essence of escapism in this ultimate thrill-ride, bursting with adventure and awe – it will steal your heart.
From the thermal pleasures of Rotorua to the rugged charm of Dunedin, 22-day showstopper to our self-drive collection. Are we missing something on your bucket list? Keep in mind the following holiday can be customised according to your New Zealand holiday vision.
Day 1

Day 1: Arrive in Auckland

Welcome to audacious Auckland, the home of the staggering Sky Tower, the lovely Viaduct Harbour, and more world-class restaurants than you can poke a fork at. Your rental car is rearing to go and waiting for pick-up from the offsite airport depot – turn the key and get your first look at New Zealand.
What to do in a city brimming with attractions? Depending on your arrival time, popular haunts include the always awesome Auckland Museum and the surrounding parklands, catching a ferry to Devonport, or playing I-Spy from the deck of the Auckland Sky Tower.

Day 2

Day 2: Auckland to Bay of Islands via East Coast, 230km (3 Hrs 20 Mins)

Savour a parting taste of Auckland with a delicious late breakfast before heading northward, driving along the east coast to the beautiful Bay of Islands.

Notable Side-Stops:

Get your history fix in Kerikeri and pick up a trinket at the Stone Store.

Snap your first natural feature and take a short hike to Whangarei Falls.

Take a walk along the sandy, sweeping stretch of Bream Bay.

Day 3

Day 3: At Bay of Islands

Begin your morning with an early meal, before heading down to the local ferry for your 9am tour departure. The Hole in the Rock Dolphin Cruise gives you an all-access pass to this brilliant region, as a specialised catamaran moves with grace among the gentle waves. Keep your eyes peeled for fins and flippers, as dolphins often chase the boat, relishing the warm coastal waters. Cape Brett Peninsula will soon put a place to the informative commentary, looming in the distance before Motukokako Island, the site of the famed Hole in the Rock. If conditions are favourable, you'll be going through it!

After finding solid ground again, make your way to the award-winning Waitangi Treaty Grounds – no driving necessary, the walk is worth the effort for the salty air and marvellous views.

Day 4

Day 4: Bay of Islands to Auckland via West Coast,

It's time to return to the City of Sails via the west coast. Don't concern yourself with getting directly from A to B – this journey is all about the surprising stops along the way. Fill your day with wonder and relaxed excitement.

Notable Side-Stops:

Capture the slide-worthy sand dunes of Hokianga Harbour.

Stand at the foot of Tane Mahuta, New Zealand's oldest kauri tree, and explore the Waipoua Forest.

Explore New Zealand's pioneering past at the Matakohe Kauri Museum.

Day 5

Day 5: Auckland to Rotorua via Waitomo

Bid goodbye to Auckland one more time and journey to the centre of Middle Earth. The glittering residents of the Waitomo Caves await your arrival, following a leisurely drive across the verdant green valleys of the Waikato region. The caves are pristine and considerably precious, representing the heart of subterranean New Zealand in the North Island. You'll be guided into a cathedral-like chamber and treated to a musical experience, before descending the stairs to the small boats below, floating on a midnight river. After your tour wraps up, complete this route leg and check into your Rotorua accommodation.

Day 6

Day 6: At Rotorua

This morning, why not have a sleep-in before heading to Te Puia Thermal Reserve? We have included admission so you can explore this unique geothermal reserve, with thermal activity ranging from boiling mud pools to the world-famous 30m (100ft) Pohutu Geyser, which erupts up to 20 times a day.

Don't make any plans for tonight. We've asked our friends at Tamaki Village to host an authentic Maori experience. You will begin the evening with a ceremonial ritual, followed by amazing re-enactment, powerful cultural performance, storytelling and a mouth-watering hangi feast.

Day 7

Day 7: Rotorua to Napier,

Before leaving the thermal city of Rotorua behind, why not tick off any bucket list bonuses you didn't get to do yesterday? From zip-lining across the tree-tops and old growth forest walks, to the open cellar door of Volcanic Hills Winery, there's always something extra to experience.

Spend your afternoon in the car listening to your favourite hits on the way to Napier, a coastal city on the shoulder of Hawke's Bay.

Day 8

Day 8: Napier to Wellington

You won't want to leave Napier without finding out more about the Art Deco culture permeating so much of the cityscape. A great way to see this city is to do an optional Art Deco Walk which celebrates the passion and commitment of Napier's ancestors, as Art Deco, Spanish Mission, and Stripped Classical architecture and design features continue the city's legacy, marking the transition from the old (before the quake) to the new (after the quake). Put Napier in your rear-view and continue your drive to Wellington.

Day 9

Day 9: At Wellington

Swap thrills and views for an educational experience that stimulates fascination and giddy excitement in equal measure. Te Papa literally translates as container of treasures in the regional Maori language. Enjoy a 60-minute exploration of an always-changing museum, including the intimate connection between art and Maori/colonial relations. Displays and exhibitions document traditions, interpretations, expression, Pacific Cultures, natural history, and the modern Maori identity.

Day 10

Day 10: Wellington to Picton (via Ferry) to Blenheim

Take a break from the hustle and bustle of your holiday and enjoy a relaxing Cook Strait crossing on the InterIslander Ferry, carrying your belongings and hire car to the Picton ferry terminal on the South Island. The subsequent 30-minute drive to Blenheim takes you through wine country, the perfect place to pick up a bottle of red or white for a laid-back night before the adventure continues.

Notable Side-Stops:

Marlborough Sound (Picton)

Charlotte Sound (Picton)

Kaipupu Wildlife Sanctuary (Picton)

Saint Clair Family Estate Vineyard Kitchen (Blenheim)

Day 11

Day 11: Blenheim to Christchurch

A scenic treat awaits you on this leg of the trip, as the drive from Blenheim to Christchurch takes you through the lush forests of inland Te Waipounamu. Head to Murchison and then turn southward, cruising the roads of Nelson Lakes National Park before entering the realm of Victoria Forest Park. You haven't seen a prettier route yet.

Notable Side-Stops:

Lake Rotoiti

Lake Rotoroa

Day 12

Day 12: Christchurch to Franz Josef Glacier

Did we mention pretty routes? Your pretty meter is about to buzz non-stop, as the Southern Alps roll out the red carpet and your car climbs toward the alpine village of Arthur's Pass. It may be tempting to stop for a happy-snap every ten minutes or so, but wait until you see a designated pull-over area. You never know who's going to come speeding around the corner! Continue through Greymouth and along the beautifully craggy west coast before arriving in Franz Josef, the glacial capital of New Zealand.

Day 13

Day 13: At Franz Josef Glacier

The aim of the next 24 hours is total relaxation. After a breakfast (or early lunch), make your way to the Franz Josef Glacier Hot Pools and soak your cares away under a native rainforest canopy. Regularly described by travellers as luxurious, singular and tranquil, the Glacier Hot Pools unwind even the tightest muscles, running the temperature gamut between 36 to 40 degrees centigrade.

Do you fancy a stroll to the glacier? Ask your ANZCRO travel planner for more information about our Glacial Walk packages.

Day 14

Day 14: Franz Josef Glacier to Queenstown

Reach the adrenaline capital around midday, with enough time to spare for a free afternoon of views, thrills, and buckets of excitement.

Hungry? Satisfy your competing appetites from the very top of the Skyline gondola station, taking panoramic shots of Queenstown, The Remarkables, and the ever-magical Southern Alps in the distance. After treating yourself to a thrilling luge ride or three, enjoy a sunset view from the Stratosfare Bar and Restaurant, a buffet-style favourite of locals and visitors alike. Views – check. Thrills – check. Food – check. Are we leaving anything out?

Day 15

Day 15: At Queenstown

Are you ready for 60 minutes of smiling screams and nervous giggling? The Shotover Canyon Jet experience tests the mettle of travellers many times a day. Fast, furious, and hell-bent on making you love every minute, the drivers weave and wind their way through an unforgiving canyon, pulling off near-misses, tight passes and sudden 360 -egree spins without blinking an eye. We recommend quick-dry clothing – you will get wet.

Day 16

Day 16: Queenstown to Te Anau

An easy, breezy and beautiful drive awaits you this afternoon, as Queenstown disappears and Te Anau manifests in all its scenic glory, beginning with picturesque view of Lake Wakatipu and the rugged ranges of the Remarkables. You'll be treated to tourist stops aplenty, as the South Island's interior lends itself to many quiet places to enjoy a pre-packed snack, before reaching the Murchison Mountains and Te Anau not long after.

Day 17

Day 17: Milford Sound Day Trip

The next few hours will leave you breathless with more wonder than you considered possible. You may have seen waterfalls, rivers and sheer cliffs in the past, but nothing can quite prepare you for this nature cruise into the heart of Milford Sound. We won't spoil it for you here, but you'll want to come back again and again.

Day 18

Day 18: Te Anau to Dunedin

Get ready for a journey across the Waimea Plains, traversing the picturesque Otago region and into the heart of Dunedin. After resting your legs for a little while, use the remaining daylight to explore the Otago Harbour via chartered cruise, snapping memories of Taioroa Head and spotting New Zealand fur seals or the fins of dusky dolphins. You may even spy a Northern Royal Albatross skimming the surf in the distance!

Day 19

Day 19: At Dunedin

Trade the bustling café scene of downtown Dunedin for vast green lawns, carefully curated gardens, and the grandeur of New Zealand's only castle, overlooking the Otago Peninsula. Larnach Castle was built in 1871, serving as grand house originally and a historic attraction today, with its exquisite collection of native and international trees, flowers and ferns providing the perfect setting for a relaxing walk after the official tour is done. The views alone are worth the trip, but we know you'll find loads to charm you, from the stories of past occupants to verdant green, leafy arches.

Day 20

Day 20: Dunedin to Aoraki Mount Cook

Say a sad goodbye to the bountiful and beautiful Otago Peninsula, passing through Middlemarch, Ranfurly, Cromwell, and Lindis Pass on the way to majestic Aoraki Mount Cook. You'll be spoiled with scenes and stops along the way, including the Art Deco streets of Ranfurly and the gold-mining legacies of Naseby and St Bathans. Be sure to get a picture or two of the rocks near Middlemarch!
After a respectable driving journey, Aoraki Mount Cook rises into sight, standing at 3,764m. Use the afternoon to explore the area and plan the short walks you'll enjoy tomorrow morning before leaving for Christchurch.

Day 21

Day 21: Aoraki Mount Cook to Christchurch

Multiple routes exist for this drive, some more striking than others. You have no obligations, tours or excursions booked, so why not make the most of your drive time and tick off a New Zealand essential on your last leg? Lake Tekapo and Lake Pukaki spring to mind as must-sees; head along State Highway 80, before merging onto State Highway 8 to the banks of the brilliant lakes district. From there, drive onward to Christchurch.

Day 22

Day 22: Depart Christchurch

Seize every opportunity to see and do as much as you can, before returning your rental car to the offsite airport depot with plenty of time to spare. Make sure you're at your gate well before boarding, and enjoy a safe flight home!
All prices on this website are expressed in Australian Dollars and include Goods and Services Tax. ANZCRO reserves the right to amend without notice the prices on the website. We refer particularly but are not limited to amendments due to currency fluctuations, the withdrawal or adjustment of contracted rates with land and service providers, New Zealand or Australian Government charges. Pricing is only guaranteed after final payment is made.