Western Frontiers End Rapid City With Air
---
Journey through vast national parks and explore the old Wild West, visit Nevada, Utah, Montana and more.
Members from: $4,796 P.P Twin ShareNon-members from: $4,894 P.P Twin Share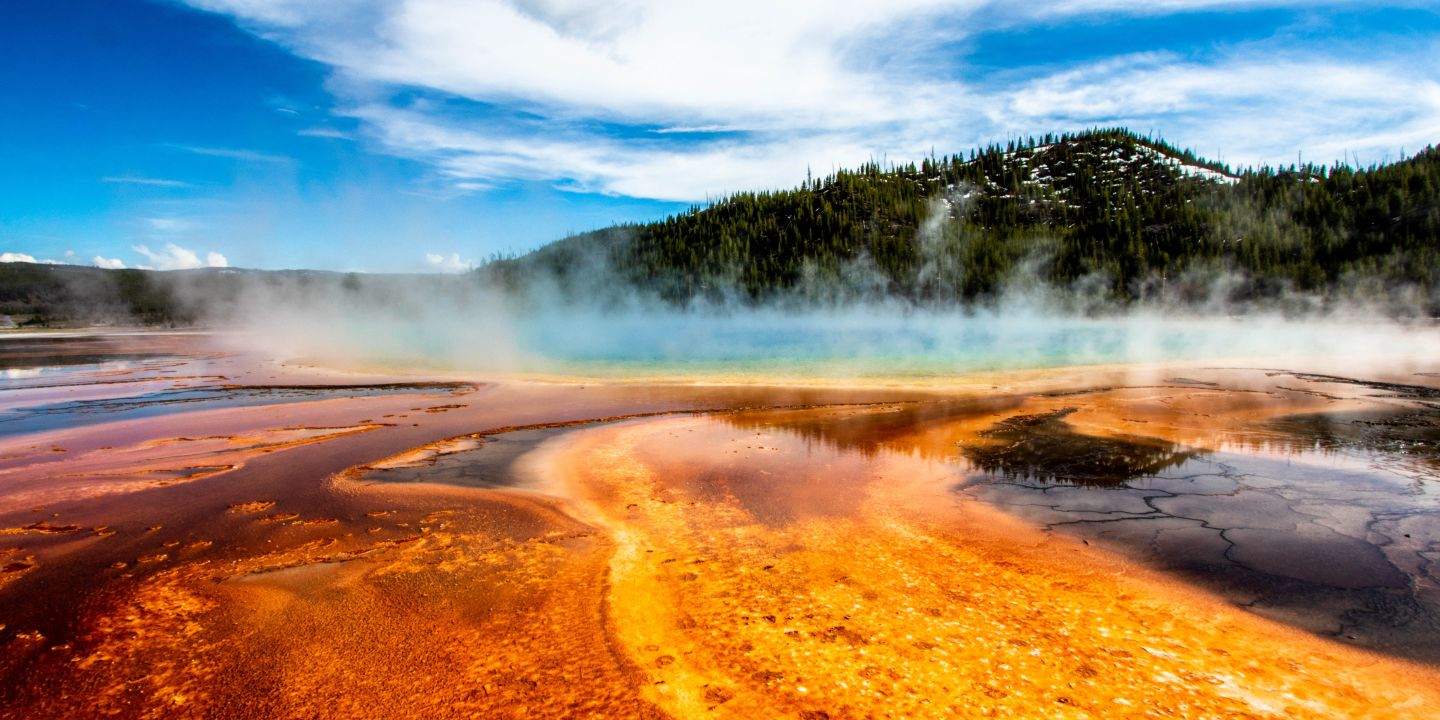 Type

Escorted Touring

Destination

Canada, Alaska & USA

Booking Code

DWFTRJ14

Departs

2 May 2019
Connect With Locals: Experience true Western hospitality in Montana

Dive Into Culture: Meet Stephen Yellowhawk and discover the history of his tribe through a festive evening of dance and song.

Make a Difference: Contribute to the preservation of the heritage of Native Americans during a visit to the Crazy Horse Memorial.

Orientation of Salt Lake City

View Crazy Horse Memorial, iconic Mount Rushmore in South Dakota

Visit Zion, Bryce Canyon, Yellowstone, Grand Teton National Park, Jackson, the Buffalo Bill Center of the West in Cody, Little Bighorn Battlefield

Dining - 9 Full Breakfasts 1 Lunch 5 Dinners

Audio Headsets for flexible sightseeing

Luxury air-conditioned coach with WiFi in most countries or alternative transportation (such as rail journeys)

Cherry-picked hotels all tried and trusted

VIP entry to many sights
ABOUT THIS TRIP
This soulful exploration of the American Frontier is filled with local encounters and natural wonders-from the wild Black Hills to Bryce Canyon's enchanting hoodoos and Crazy Horse to "Happy Pappy".
Day 1

Day 1 Arrive Las Vegas

Embrace excess and live life large in the dazzling desert playground of Las Vegas - your launch pad to an epic encounter with the American Frontier. Spend the day taming Lady Luck or indulge in the South Beach vibe at your hotel on the famed Strip. This evening, we join our Travel Director and fellow travellers for a Welcome Reception.

Day 2

Day 2 Las Vegas – Zion and Bryce Canyon National Parks

We leave the shimmering Sin City skyline behind as we journey to the canyons and towering cliffs of Zion National Park, following the footsteps of brave pioneers and first nation settlers. Then it's onward to the enchanting landscapes of Bryce Canyon. Admire its rusty red limestone spires that rise up surreally from the desert floor to meet Utah's skies.

Day 3

Day 3 Bryce Canyon – Salt Lake City

Travel north to Utah's capital to see its Mormon centre - Temple Square in Salt Lake City. Learn about the basic beliefs and history of the Mormon pioneers which brought about the building of the temple and the Tabernacle, home of the Tabernacle Choir. This evening, enjoy an optional dinner at the Roof Restaurant, Utah's premier gourmet dining location.

Day 4

Day 4 Salt Lake City – Montpelier – Jackson

Delve into the heritage of thousands of pioneers who braved the Oregon Trail, stopping in Montpelier at the Oregon Trail Center. Experience first-hand what life was like along a wagon trail heading west in the 1850s and enjoy lunch at a covered wagon-themed restaurant before departing to scenic Jackson. Admire the spectacular scenery at the foot of the icy peaks of the Grand Tetons as you spend an evening at leisure.

Day 5

Day 5 Jackson – Grand Teton and Yellowstone National Parks

Journey through the alpine terrain of Grand Teton National Park en route to the UNESCO-listed Yellowstone National Park. (When the south entrance is closed due to weather conditions, the itinerary will travel west from Jackson via Idaho and enter Yellowstone National Park through the west entrance.) We spend two nights in the world's oldest national park at one of its cozy lodges, each with their own unique setting and atmosphere.

Day 6

Day 6 Yellowstone National Park Sightseeing

Explore the rusting walls of the Grand Canyon of the Yellowstone, keeping a keen eye out for bison and elk, before joining your Travel Director for an exploration of the park's bubbling hot springs and mud paint pots. Old Faithful puts on an spectacular show as its water arcs impressively up into the air. And there amidst the geothermal wonderland, we enjoy a relaxed evening under the canopy of Yellowstone's stars.

Day 7

Day 7 Yellowstone – Cody – Billings

Tip your Stetson in tribute to "Buffalo Bill" whose hometown of Cody is our next stop on this pioneer trail. Visit the Buffalo Bill Center of the West museum complex to gain a deeper understanding of the "Spirit of the American West". Then it's on to Big Sky Country where we'll Connect with Locals in an effortlessly delivered encounter with "Happy Pappy" and some true Western hospitality.

Day 8

Day 8 Billings – Little Bighorn – Rapid City

Our day begins with a visit to Little Bighorn, the infamous battlefield where the ill-fated Custer led his men against a battalion of Sioux and Cheyenne warriors. Then, travel east through the Black Hills to Rapid City.

Day 9

Day 9 Black Hills Excursion

Venture into the Badlands and Black Hills of South Dakota. Drive through the magnificent natural landscape that paves your way to the base of Crazy Horse Memorial. Admire the colossal carved face of the famed Lakota war chief and learn how your visit Makes a Difference by preserving Native American Culture. Visit Mount Rushmore to view the faces of former American presidents etched into the granite rock-face, then meet Stephen Yellowhawk in Rapid City for and experience his tribe's history through dance and song during a festive Farewell Dinner.

Day 10

Day 10 Depart Rapid City

Our foray through the American Frontier at its end, we say farewell to newfound friends and transfer to the Rapid City Regional Airport to return home.

Day 11
Our websites will only be available at such times as we may decide, and we do not guarantee that our websites, or any website content, will always be available or be uninterrupted. We may suspend our websites at any time without notice and for any reason, including for upgrade, maintenance, repair, prevention of damage, and investigation. We may suspend, withdraw, discontinue or change all or any part of our websites at any time without notice. We shall have no liability to you (including in negligence) if our website is not available for any reason, and we shall have no obligation to you to make sure that our websites are available to you at any time.