Tastes and Sounds of the South With Jazz Festival
---
Journey through America's south, hear soothing soul music or simply savour a Southern style reception.
Members from: $5,245 P.P Twin ShareNon-members from: $5,349 P.P Twin Share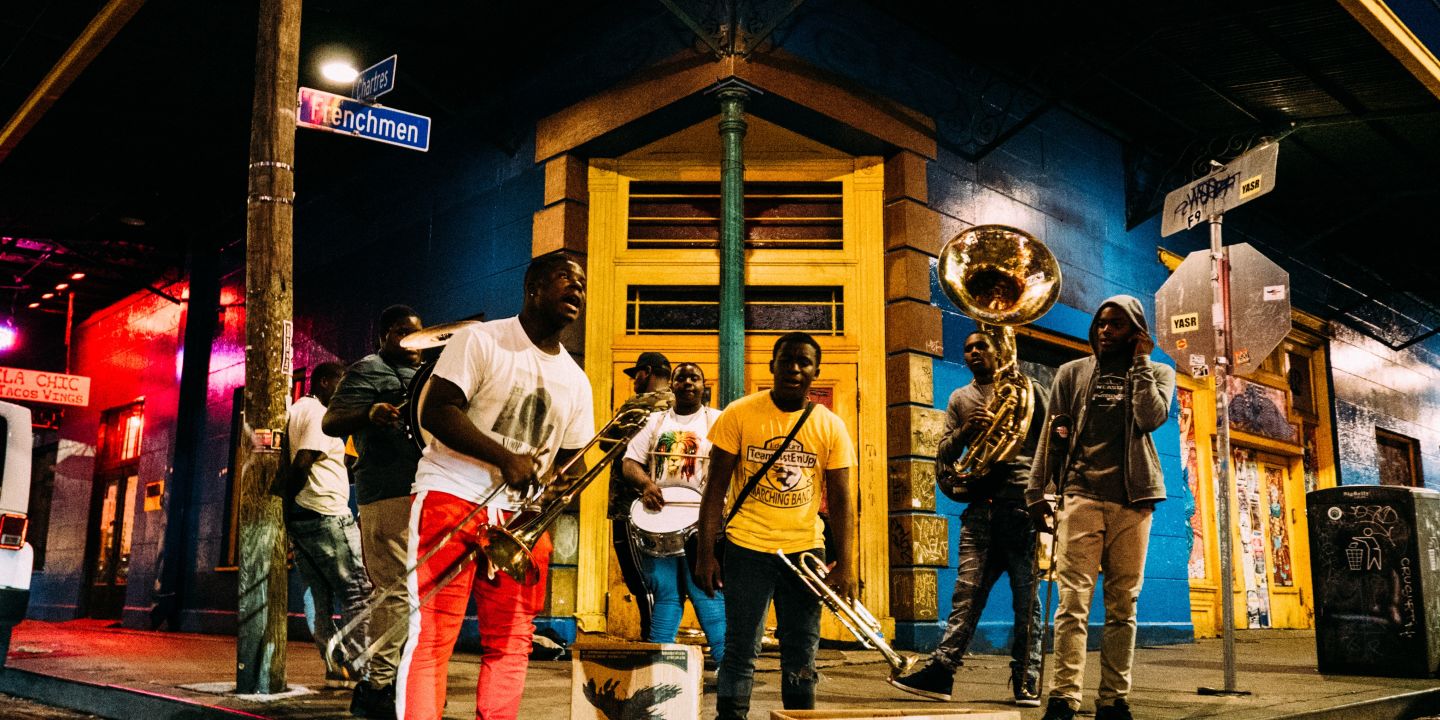 Type

Escorted Touring

Destination

Canada, Alaska & USA

Supplier

Trafalgar

Booking Code

DTSJJ

Departs

26 April 2019

Company

Trafalgar
Connect With Locals: Join a pianist and a chef for an evening of true southern hospitality and an opportunity to explore the sights and sounds of two beautiful Natchez estates

Dive Into Culture: Delve into the life and foot-tapping tunes of Johnny Cash with a member of his family and with costumed guides at the Frogmore Plantation.

Local Specialists: For sightseeing in Memphis, the birthplace of Rock 'n' Roll, on a reconstructed cotton plantation and in New Orleans.

Make a Difference: Meet the Tanners on their cotton plantation and learn how your visit helps them to preserve the history of their estate and Mississippi cotton plantation heritage.

City tour in Memphis, New Orleans

Orientation of Nashville

Visit Graceland, Oak Alley Plantation, Frogmore Plantation, Rock 'n' Soul Museum, Sun Studios, Country Music Hall of Fame

Dining: 9 Full Breakfasts, 5 Dinners

VIP entry to many sights

An expert Travel Director and separate Driver
ABOUT THIS TRIP
Join us for a little honky-tonk, home cookin', hot-footed hoedown and a whole lot of Rock 'n' Roll on this inspiring At Leisure jaunt through the Deep South.
Day 1

Day 1 Arrive Nashville

The beating heart of America's Music City will chart your pace as you prepare to embark on a leisurely pilgrimage to discover the tastes and sounds of the South. This evening, join your Travel Director and fellow travellers for a Welcome Reception. 

Day 2

Day 2 Nashville Sightseeing

The famous Nashville Sound comes alive this morning as RCA's Studio B reveals the legends of Elvis Presley, Jim Reeves and Roy Orbison. Dive into Culture and gain insights into the life and music of Johnny Cash during a private performance of original Cash tunes with Johnny and June's granddaugher (or another family member). Our acoustic journey continues with a visit to the Country Music Hall of Fame and Museum to see Elvis' Solid Gold Cadillac limousine and Jim Reeves' tuxedo jacket. Discover the iconic and unexpected on a your choice sightseeing experience, exploring either the Johnny Cash Museum or the Ryman Auditorium.

Day 3

Day 3 Nashville at Leisure and Sightseeing

Today is a free day for you to explore. Amble through Broadway's honky-tonk scene or perhaps enjoy the gut-busting flavours of homegrown hot chicken and biscuits. This evening, the sounds of country music fill the air as we head to the Grand Ole Opry to watch a performance of America's longest running live radio programme.

Day 4

Day 4 Nashville – Memphis

We head for the birthplace of Rock 'n' Roll and meet a musician and Local Specialist amidst the sounds of Blues on Beale Street. This afternoon, perhaps join an optional to the National Civil Rights Museum, home to the former Lorraine Motel, where civil rights activist Martin Luther King, Jr. was assassinated.

Day 5

Day 5 Graceland Excursion

Pay a visit to Sun Studios, which sought to immortalise the raw energy of Beale Street, recording the first Rock 'n' Roll single in 1951. Then worship at the altar of the King and head to Graceland, paying tribute to man who changed the face of American popular music and culture. This evening, embark on a your choice dining experience where you choose from a selection of local eateries. 

Day 6

Day 6 Memphis – Natchez

Visit the Memphis Rock 'n' Soul Museum before travelling to Natchez. Connect with Locals as you meet Joe Stone in his 1850s home and visit the 1804 residence of Esther Carpenter, a former Four Seasons chef, with whom you'll enjoy a traditional three-course Deep South Be My Guest dinner with wine.

Day 7

Day 7 Natchez – Oak Alley – New Orleans (3 Nights)

Dive into Culture at Frogmore Plantation and Gins and Make a Difference as you learn about efforts to preserve the cotton plantation heritage of the Mississippi Delta. Continue through the Louisiana countryside to Oak Alley Plantation along a quarter mile canopy of 300-year-old oak trees. The spicy scents of Creole cuisine linger long after this evening's visit to the New Orleans School of Cooking where we enjoy a fun cooking demonstration and a Regional Meal of Creole cuisine.

Day 8

Day 8 New Orleans Sightseeing and at Leisure

Let the good times roll in New Orleans today, tracing the cosmopolitan history of one of America's oldest cities with a Local Specialist, stopping at City Park and one of the ornate above-ground cemeteries. Spend the afternoon soaking up the laid-back vibes of The Big Easy.

Day 9

Day 9 Jazz Festival

Spend a day at the annual celebration of the music and culture of New Orleans and Louisiana.

Day 10

Day 10 Depart New Orleans

For now, it's 'Au Revoir' New Orleans, but not 'Adieu'. Take a transfer to New Orleans International Airport or extend your stay in New Orleans at the Sheraton New Orleans.

Day 11
Members from: $4,405 P.P Twin Share
Our websites will only be available at such times as we may decide, and we do not guarantee that our websites, or any website content, will always be available or be uninterrupted. We may suspend our websites at any time without notice and for any reason, including for upgrade, maintenance, repair, prevention of damage, and investigation. We may suspend, withdraw, discontinue or change all or any part of our websites at any time without notice. We shall have no liability to you (including in negligence) if our website is not available for any reason, and we shall have no obligation to you to make sure that our websites are available to you at any time.