Jewels of the lower Mississippi cruise on American Queen
---
Explore the land of bawdy blues and Southern belles. This journey showcases the diversity and drama of the Lower Mississippi River.
Members from: $3,505 P.P Twin ShareNon-members from: $3,576 P.P Twin Share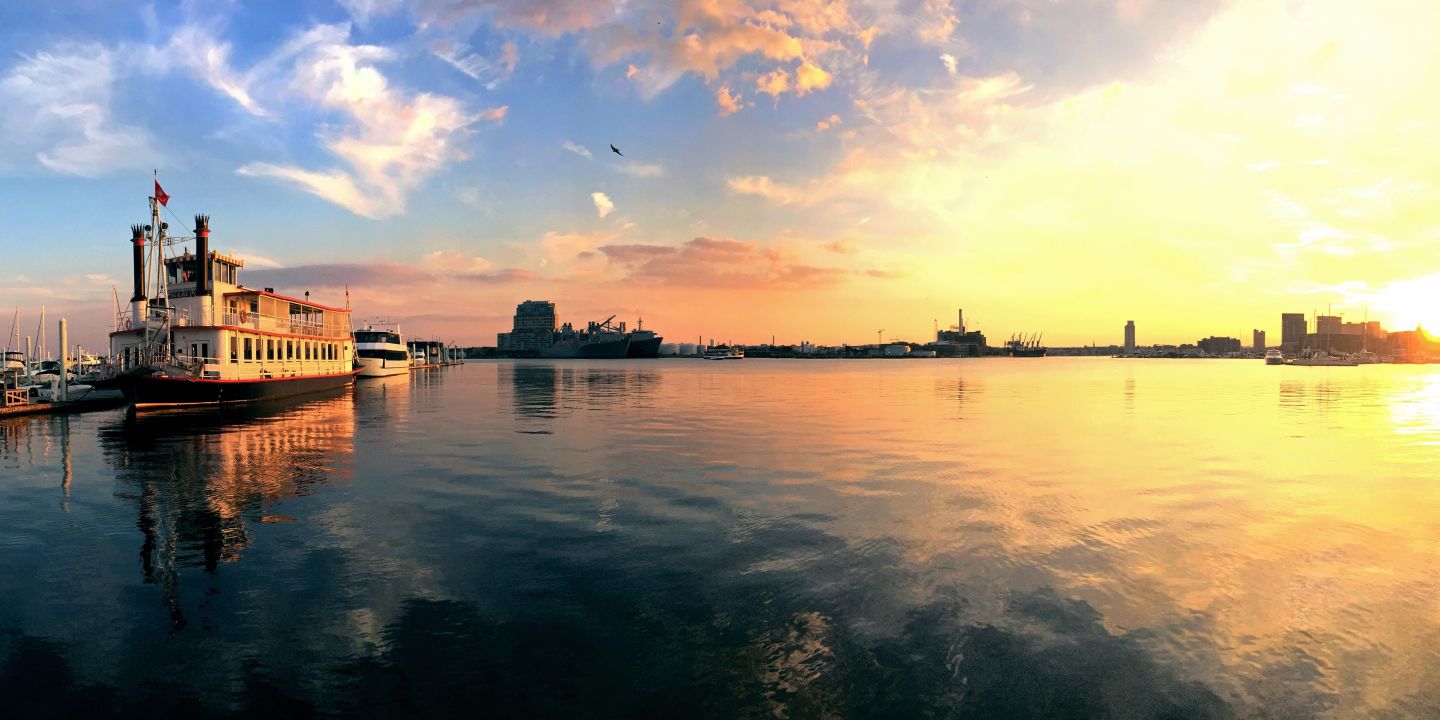 Type

River Cruising

Destination

Canada, Alaska & USA

Cruise Line

American Queen Steamboat Company

Supplier

National Seniors Travel

Booking Code

CTJLM

Departs

15 September 2019
Jewels of the Lower Mississippi
Explore the land of bawdy blues and Southern belles. This journey showcases the diversity and drama of the Lower Mississippi River. From Memphis to New Orleans, the river rolls slowly and expansively, smooth as a southern drawl. The bayous and woodlands along the shore create dramatic landscapes that are virtually unchanged since the days of the French fur traders. Gracious towns with palatial mansions and tree-lined streets abound. History is everywhere – in silent Civil War cemeteries and virtually everywhere you turn in Memphis, best known for jazz, barbecue, and of course The King of Rock and Roll and his home at Graceland.
American Queen
As one of the largest steamboats ever built, the grand American Queen is a gracious and elegant triumph of American ingenuity. Although filled with today's modern amenities, her staterooms display are reminiscent of the American Victorian era. Glistening woodwork, fresh flowers and antiques adorn her interior spaces. Outside, lacy filigree evokes memories of the many stately riverboats that preceded her and so inspired her designers. While on board, you can select a volume from the vast collection in the Mark Twain Gallery, the boat's library. Or enjoy a sing-along in the main deck lounge, and then tap your toes to a lavish show in the two-deck-tall grand saloon, the most elegant showplace on the river. Combining the best of the old and the new, this beautiful lady of the river epitomises the grace and grandeur that has made river cruising a cherished American tradition for more than two centuries. One voyage and you'll see why. American Queen Steamboat Company is strongly committed to preserving the marine environment and continually strives to do our part in keeping America's waterways cleaner.
Day 1: hotel stay – Memphis, TN
Welcome to the Home of the Blues, the birthplace of Rock 'n' Roll, and exactly the place you want to be as we prepare to board the American Queen! Venture out into the streets of Memphis at your leisure to enjoy the city's scrumptious eateries, unique boutiques and shops, and the lively entertainment scene. The day is in your own hands, while you are here, don't forget to experience some of the city's most historic attractions including Beale Street, Graceland, and Sun Studio!
Departure: 5:00 p.m
Today is the day you have been waiting for! Prepare to board the opulent American Queen and embark on an unforgettable journey down America's largest and most historical river.

It's time to start your voyage! Board the American Queen and begin a luxurious voyage down the Mississippi River, where memories will be made that will last a lifetime!
There is always plenty to do between dawn and dusk on the river and today is the perfect day to enjoy the many public spaces and activities that are available to you onboard. Consider booking an indulgent, stress-relieving massage in the American Queen's spa. Browse The Emporium gift shop for that perfect keepsake, or take the time to mingle with fellow guests.
Vicksburg perfectly blends Southern culture and heritage with exciting modern-day attractions. Described as the 'Key to the South' by Abraham Lincoln, this southern town carries a history unlike any other Civil War city. Vicksburg was founded in 1811 and grew as a vital river port city. It was a major component to the Civil War and carries much of the history within the town. Today, Vicksburg is a popular spot for tourists to learn about the battles of the city, taste the cuisine, visit the many museums, and pick out the perfect souvenir.
This charming river town was first inhabited by Natchez Indians and French explorers who shared the land. It was founded in 1716, making it the oldest city on the Mississippi. The city is known for its elegance, hospitality, and impressive preservation of history – found on every street corner throughout Natchez. Guests enjoy the unique shops, restaurants, museums, and historical homes located in Natchez, all of which contribute to Hugh Bayless' book, "The 100 Best Towns in America."
Baton Rouge, the Capital of Louisiana, has a deep culture and rich history. Named by French explorer, Sieur D'Iberville after a reddish pole marking two separate tribal hunting grounds, Baton Rouge has transformed into a rich cultural city. Locals speak a specific version of French in their everyday language. The city is home to Louisiana's capitol building which is the largest in the United States, as well as the Old State Capitol – a Gothic architectural monument located on the bluffs overlooking the Mighty Mississippi. Spend the day exploring all that Baton Rouge has to offer, from the museums and the architecture, to the shops and the cuisine – everyone will enjoy an exciting, busy day!
Day 7: St. Francisville, LA
Established in 1809, St. Francisville is the oldest town in the Florida Parishes. Below where St. Francisville is located currently, was a settlement called Bayou Sara in the 1790's. When this settlement was destroyed by flooding and fires, many of the structures and artifacts were hauled up the bluff into St. Francisville, where they are still standing. The town is referred to as "two miles long and two yards wide," but that definitely doesn't mean they have nothing to offer! Stop in at one of the unique shops, historical homes, beautiful churches, or breathtaking parks and you will agree with that! Spanish moss trees grow throughout the town, which creates a beautiful southern comfort to the atmosphere.
Nottoway is the South's largest, most glorious remaining Antebellum mansion with a rich history dating back to 1859. In a fabulous location along the great River Road overlooking the grand Mississippi River, this 'white castle' of the South transports visitors back to an era of glory and grandeur. Set amongst a natural backdrop of vibrant gardens and two hundred-year-old oak trees, Nottoway Plantation captivates all with a brilliant blend of true Southern hospitality, history and mystery.
Day 9: disembark in New Orleans, LA
Arrival: 8:00 a.m
Tie up in New Orleans near historic Jackson Square and bid your steamboat adieu. But give in to the temptation to hang around and explore.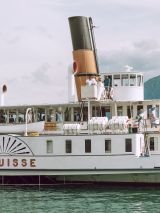 Members from: $3,955 P.P Twin Share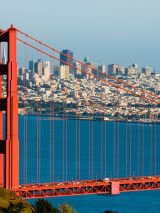 Members: $10,300 P.P Twin Share
*Conditions Apply: All prices shown here are per person share twin (unless stated as single) in USD, based on best available cruise fare at time of publication (17Jun19). Some cabins may have obstructed views. All prices based on cash payment - credit card fees may apply. Visitors to the United States must complete an online ESTA application prior to arrival which is not included and is the guests responsibility. Cruise deposit, amendment and cancellation conditions apply. Travel agent service fees may apply. Special conditions apply - please ask for full details at time of enquiry. All passports, vaccinations and visas are the responsibility of the travelling guest to secure prior to departure from Australia. While we endeavour to keep our pricing as up-to-date as possible, the advertised prices shown here may differ from the prices in our booking system at time of reservation. Offer subject to availability at time of booking. We reserve the right to correct errors without penalty. SPECIAL OFFER - Not valid on category E, SO, SI or OS. Full payment is required at time of booking (non-refundable). Valid for new bookings only and does not combine with any other offer. Book by 30Sep19 or until sold out/withdrawn. Offer is capacity controlled by the cruise line. Not valid for singles. Prices are converted to AUD and prices are subject to change due to the exchange rate.