Atlantic Coast
---
Travel in luxury and discover the East coast of America to Canada on board the Zaandam.
Members from: $1,489 P.PNon-members from: $1,509 P.P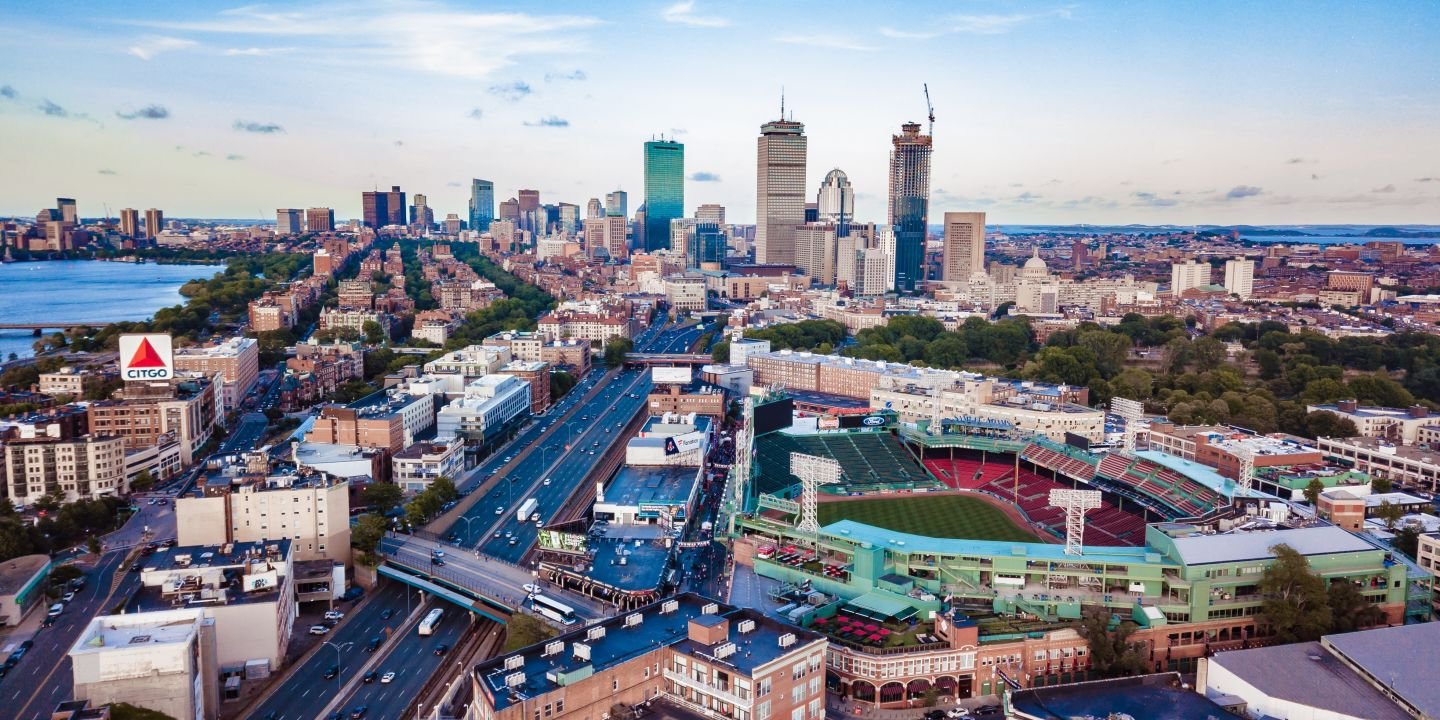 Type

Ocean Cruising

Destination

Canada, Alaska & USA

Cruise Line

Holland America

Supplier

Holland America

Booking Code

HAAC

Departs

21 April 2020
Designed to carry fewer guests while offering greater space, Zaandam is elegant and comfortable. Her décor is inspired by music and features musical instruments including signed guitars from Queen, Iggy Pop, Eric Clapton and the Rolling Stones and a Baroque-style pipe organ. While on-board, enjoy cooking shows and hands-on workshops with America's Test Kitchen. Rejuvenate at the Greenhouse Spa and Salon. Indulge at any of our fine dining venues.
Day 1: Fort Lauderdale, Florida, US
Shimmering blue waters, swaying palm trees and soft ocean breezes greet you in Ft. Lauderdale, Florida, where you'll find yourself somewhere between laid-back island time and the fast pace of a thriving city. In this sun-filled, year-round beach town, pristine beaches are the main attraction, shorts and flip-flops are the daily uniform, and yachts are often the preferred form of transportation. It's a place where you can do as much, or as little, as you desire.

Because of its many canals and waterways, Ft. Lauderdale is sometimes called the Venice of America. It's home to the annual Fort Lauderdale International Boat Show, one of the largest in-water boat shows in the world. Visitors can easily get a taste of the area's nautical lifestyle by cruising the Intracoastal Waterway on an old-fashioned paddle wheeler. Other options include hopping aboard one of the popular water taxis or Venetian gondolas that glide down the historic New River, which flows right through town.

While Ft. Lauderdale is often overshadowed by its flashy neighbor, Miami, the port city is expanding rapidly as major developers and high-end resorts build up the beachfront and surrounding neighborhoods. Visitors will find world-class shopping on famous Las Olas Boulevard, celebrated restaurants and a cultural explosion in the Riverwalk Arts and Entertainment District. It's clear that Ft. Lauderdale is solidifying its place as a sophisticated destination.
Day 2: Port Canaveral, Florida, US
The beach is just the beginning of the adventures that await guests visiting Port Canaveral, located on the Atlantic coast of Central Florida. The white sands along the beach are made for long days in the sun, while the waters are ideal for sports, including some of the best surfing on the East Coast. Waterfront restaurants serve local seafood and festive drinks on patios overlooking the cruise ships' arrivals and departures. Nearby, Cocoa Village offers tree-lined streets to stroll while shopping.

Port Canaveral, on Florida's Space Coast, is an ideal launching spot to get to the nearby Kennedy Space Center and to Orlando's famous theme parks, which are between 60 and 90 minutes away by car. Guests get to see NASA treasures and experience a space-shuttle-launch simulator and even have the chance to meet a veteran astronaut among the adventures at the Kennedy Space Center. Walt Disney World, SeaWorld Orlando and Universal Orlando Resort offer thrill rides, shows and attractions, and invite guests into their themed worlds of fun.
Day 5: Boston, Massachusetts, US
New England's largest city, Boston, Massachusetts, is home to historic sights and modern neighborhoods; stores and restaurants with old-time character; and gracious green spaces as well as a beautiful waterfront. Legendary figures of the American Revolution come alive at buildings and attractions along Boston's Freedom Trail, including the Paul Revere House and Old South Meeting House, and in Lexington and Concord just outside Boston. Pay homage to great U.S. presidents at the John F. Kennedy Presidential Library and Museum and in the town of Quincy, birthplace of Presidents John Adams and John Quincy Adams.

Each of Boston's neighborhoods has its own personality and things to do, whether you're enjoying the food of the North End's Little Italy, admiring the beautiful 19th-century architecture of Beacon Hill or watching the street performers in Cambridge's Harvard Square. The waterfront offers harbor views, while boat tours allow you to take in the city skyline while sightseeing. In every neighborhood, shopping and dining reveal Boston's true eclectic self, from casual to high-end, but always interesting.

Finally, Boston is a city of green spaces where you can relax and enjoy the outdoors. The Emerald Necklace, designed by Frederick Law Olmsted, is a 445-hectare (1,100-acre) chain of nine linked parks, including the lovely Boston Common and Public Garden.
Day 6: Bar Harbor, Maine, US
Located on Mount Desert Island in Maine, Bar Harbor is the quintessential New England coastal town. Picturesque and charming, it is a scenic and walkable town with streets lined with restaurants and boutiques. Dining on lobster is a must, as is a scoop or two at one of the town's homemade ice cream shops. Boat tours explore the waters and islands that surround Bar Harbor, with seasonal opportunities to see wildlife- including whales - and lighthouses along the way.

Bar Harbor is surrounded by the magnificent Acadia National Park, making the area an adventurer's playground. The park, which is celebrating its centennial in 2016, is home to sites such as Cadillac Mountain, the tallest mountain along the eastern coast of the United States and the first place in the country to see the sun rise. Guests can hike, bike or take a horse-and-carriage ride to explore Acadia's lakes and striking coastline. Take advantage of the best bargain in Bar Harbor during your visit: The free Island Explorer buses take guests to Acadia's major sites and to other nearby destinations.
Day 7: Halifax, Nova Scotia, Canada
Located on a rocky inlet on the Atlantic Ocean, Halifax - Nova Scotia's provincial capital - is defined by its maritime geography. It's a spirited mix of world-class history and nautical-themed museums alongside bunkers and fortresses that guarded the harbor, plus striking public art and sights, funky shops and excellent pubs serving up folk music (and good pints).

Explore the Halifax waterfront where steamships once anchored to drop off arriving immigrants at Pier 21. Savor the low-key but classy culinary scene for fresh seafood and Nova Scotia specialties—the city has both street vendors and casual joints catering to university students and upscale eateries with elegant settings. Along Nova Scotia's southern shores, the city is surrounded by lush greenery and charming villages that are worth the trip from downtown proper. Snap photos of attractions in the charming fishing village, Peggy's Cove, with its picturesque lighthouse on a rocky outcropping. Or wander the streets of Lunenburg, whose colorful Old Town is designated a UNESCO World Heritage Site. You can also soak in the charms and sights of Mahone Bay, home to artists' studios and a trio of steepled churches.
Day 8: Sydney, Nova Scotia, Canada
Sydney is the largest city on Cape Breton Island, which is linked by causeway to the rest of Nova Scotia. Sydney's attractions start at the harbor, where visitors can shop for locally made crafts and see the world's largest fiddle, which towers beside the port's cruise pavilion. Some of the city's historic houses and churches date back to the 1700s and 1800s and are open for tours. Restaurants often provide live music (expect fiddles and sea chanteys) along with meals of seafood fresh-caught in nearby waters. Sydney's galleries give visitors a chance to meet local artists and purchase their work.

Cape Breton's natural wonders include the spectacular scenic drive known as the Cabot Trail. Hikers in Cape Breton Highlands National Park will find stunning vistas around every turn, while a boat ride on massive Bras d'Or Lake, which is ringed by wild hills, offers a different perspective on the province. Explore the region's past with a visit to the Fortress of Louisbourg National Historic Site, and learn about the area's First Nations communities at Membertou Heritage Park. If you decide to go deep underground at the Cape Breton Miners Museum, your tour guide is likely to be a man who toiled for years in the island's coal mines and has many stories to tell. Another must-see: the Alexander Graham Bell National Historic Site, where the famous inventor made his summer home.
Day 9: Charlottetown, Prince Edward Island, Canada
Charlottetown is the capital of Canada's smallest province, Prince Edward Island, as well as its largest city, though it has fewer than 35,000 residents. Despite its modest size, the city has an impressive number of Victorian houses and buildings and great parks waiting to be explored. For Canadians, it is perhaps most famous as the Birthplace of Confederation. It was here, mostly at Province House, that an 1864 conference led to the creation of the Dominion of Canada.

Prince Edward Island is linked to New Brunswick on the mainland of Canada by the 13-kilometer (eight-mile) Confederation Bridge that soars over the Northumberland Strait. A remarkable feat of engineering, the bridge opened in 1997 and is the longest in the world over icy waters.

Sites within downtown Charlottetown include the lovely Victoria Row, which becomes a pedestrian mall each summer, and other historic buildings, some of which are now museums. Nearby Prince Edward Island National Park is home to white-sand beaches and hiking and biking trails—plus fans can see the house and farm that inspired the beloved book Anne of Green Gables. During your visit, you can also learn about the daily lives, past and present, of residents on lighthouse and boat tours.
Day 11: Quebec City, Quebec, Canada
Few places in North America are as steeped in history as Québec City, Canada. Older than Jamestown and founded before the Pilgrims landed at Plymouth Rock, it is the only city north of Mexico whose original fortifications remain intact. The Québec City historic district, a UNESCO World Heritage Site, is still home to religious orders and hospitals that date back to the 17th century. Its Place-Royale would look familiar to the explorer Samuel de Champlain, even with its modern attractions of gift shops and cafés. On the Plains of Abraham, you can walk the battlefield where, in 1759, the French forces under General Montcalm were decisively trounced by the British, led by General Wolfe.

The British took control of all of New France within a year of that 1759 battle, but even so French culture still lives on here in Québec City. More than 95 percent of Québec City's population speaks French as its first language, though it's easy to sightsee and navigate the city in English. As you tour the museums and historic sights of Québec City that celebrate Québecois history and dine at restaurants that serve its distinctive cuisine, you'll discover a remarkable culture that has survived and thrived into the 21st century.
Day 12: Montreal, Quebec, Canada
Montréal, Canada is a city of contrasts, one that defies a simple description or a catchy tagline. It sits on the New World's St. Lawrence River, yet it has an undeniable Old-World French flair. It is a historic city, founded in 1642, and the streets of Old Montréal are lined with sights that range from a 17th-century seminary to grand commercial buildings erected in the 19th century. But Montréal is also home to contemporary architectural masterpieces—most notably those erected for Expo 67, including Buckminster Fuller's Biosphere.

Montréal is at once the cultural capital of the Québecois and a decidedly global and cosmopolitan city, attracting migrants from around the world. The walls of its galleries and museums showcase leading artists from the province and the rest of Canada, while the city hosts festivals that feature the best international films, musicians and performers. Many of its restaurants serve traditional specialties - poutine, bagels and smoked meats; others are helmed by some of the continent's most innovative chefs.

Montréal is a vibrant urban center, with buzzing streets and attractions, yet crowned by peaceful, leafy Mount Royal Park, designed by Frederick Law Olmsted (also responsible for New York's Central Park). Whichever of the city's many aspects appeals to you most, you are sure to be charmed by this unique city and find many things to do in Montréal.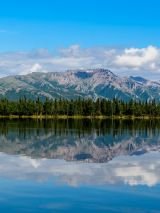 Members from: $1,115 P.P Twin Share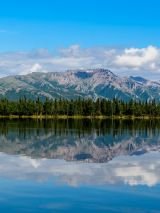 Members from: $1,789 P.P Twin Share