Alaska discovery land and cruise
---
Traverse the Pacific coast by land and sea aboard one of Princess Cruise Lines' lovely ships on a breathtaking journey that takes you from Alaska to Vancouver, British Columbia.
Members from: $4,759 P.PNon-members from: $4,859 P.P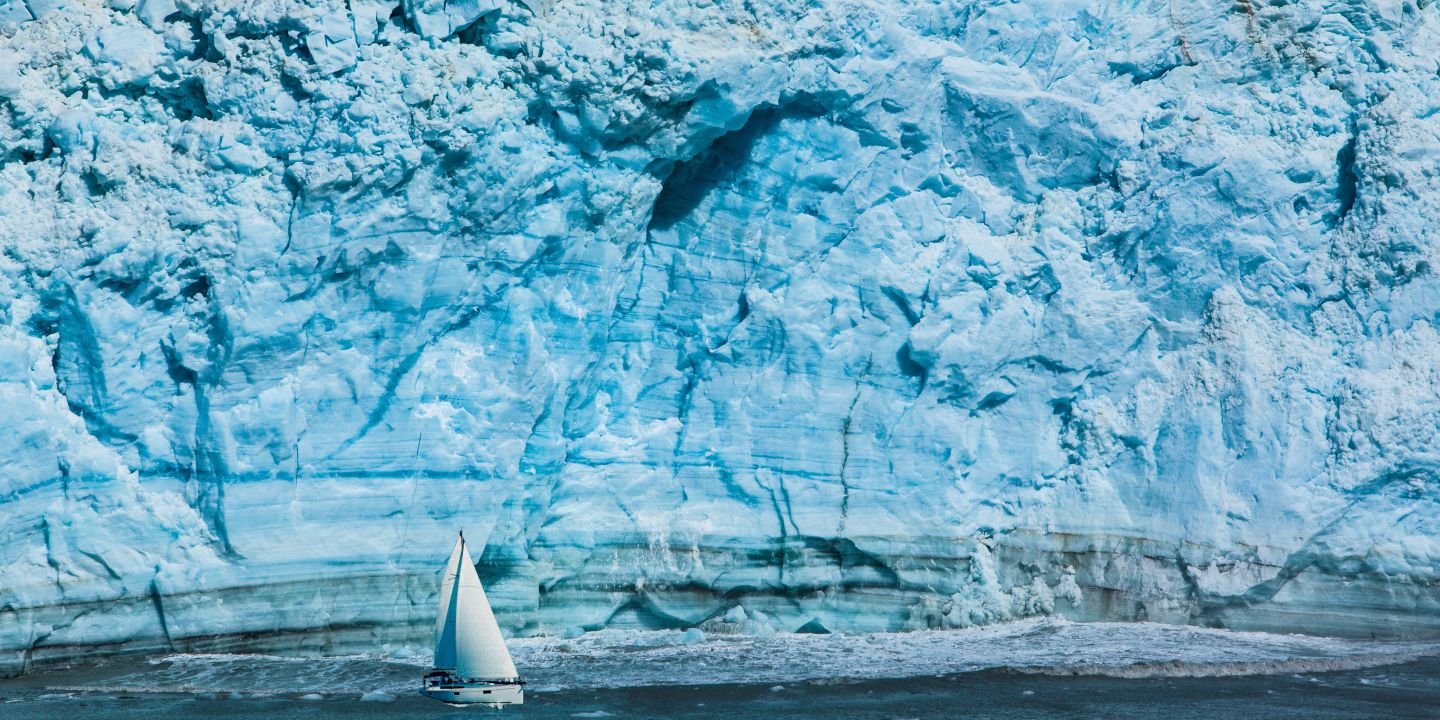 Type

Ocean Cruising

Destination

Canada, Alaska & USA

Supplier

Collette

Booking Code

CTADLC

Departs

Multiple departures available. Enquire for more details.
Relax aboard a 7-night Princess Cruise – your fabulous floating resort

Cruise past Hubbard Glacier, one of Alaska's largest glaciers

Sail through Glacier Bay, a treasure trove of glaciers and coastal islands

In a modern saloon, enjoy dishes inspired by Fannie Q, the Alaskan pioneer

Enjoy unforgettable rail journey from Denali to Talkeetna in a luxury domed railcar

Enjoy an expert guided Tundra Wilderness tour in Denali National Park

Relive Alaska's Gold Rush days in historic Skagway
Day 1: Fairbanks, Alaska - Tour begins
Your tour opens in Fairbanks, in the great state of Alaska, on an adventure that brings together the best of both land and sea. Hotel Fairbanks Weather High 17° Low 2° Rain 1"
Day 2: Fairbanks - Denali National Park
Step aboard an amazing cruise on the popular Sternwheeler Discovery, an unforgettable journey showcasing Alaska's diverse culture and rich history. Make stops along the way to meet the people and get a taste of local life. Take a scenic motor coach ride to Denali National Park. Tonight, enjoy an authentic meal at Fannie Q's Saloon, where you'll dig into dishes inspired by the Alaskan mining pioneer Fannie "Q" Quigley.
Day 3: Denali National Park
This morning travel deep into Denali National Park on the Tundra Wilderness Tour* which affords the best opportunities to view the region's wildlife. Learn about the history of the park and see why Denali is one of the top three reasons that people visit Alaska. The remainder of the day is at leisure.
Day 4: Denali National Park - Talkeetna - Denali
Your day begins with a scenic train ride to Talkeetna. Savour every moment inside your luxury domed railcar. View the incredible landscape from glass-ceiling railcars and open-air observation platforms as rail guides provide expert commentary. Head to Mt. McKinley Princess Wilderness Lodge where, from the moment you arrive, you'll know you are somewhere special. This comfy Alaskan lodge invites the ultimate experience, overlooking Denali and the Alaskan Range with one of the most inspirational views of the mountain found anywhere. There will be plenty of time to explore the area or enjoy a host of recreational activities.
Day 5: Denali - Anchorage - Whittier - Board cruise ship
Depart for your ship, stopping en route in Anchorage, Alaska's largest city. Continue with a scenic drive along the Alaska Range. Pass the amazing Turnagain Arm, a deep glacial fjord, and arrive in the port of Whittier where you'll embark on your 7-night Princess cruise aboard a fabulous floating resort designed to make your stay on board truly memorable. You will be dazzled by the entertainment in the state-of-the-art lounges and a myriad of dining options. Whilst on board, breakfast, lunch, dinner and nightly entertainment are included.
Day 6: Cruising - Hubbard Glacier
Your ship cruises past the mammoth Hubbard Glacier, one of Alaska's largest glaciers. Have your camera ready and take in the natural beauty of the glacier's stunning surface.
Day 7: Cruising - Glacier Bay
Cruise through Glacier Bay, a spectacular national park and preserve that is a treasure trove of tidewater glaciers and scenic coastal islands. Its rich world of marine life and large concentration of tidewater glaciers is Alaska at its best.
Day 8: Cruising - Skagway
Relive Alaska's Gold Rush days in this "Gateway to the Klondike" and home of the famed Chilkoot Trail. In historic Skagway, Alaska's past lives on in a spectacular natural setting and cries of "gold in the Yukon!" can still be heard.
From massive scenic mountains to historic buildings, there is so much to explore in Alaska's capital city of Juneau.
Day 10: Cruising - Ketchikan
Your port of call today is Ketchikan, known as the "Salmon Capital of the World" and the "City of Totems." Located on the tranquil Revillagigedo Island, Ketchikan is home to the world's largest collection of totem poles.
Day 11: Cruising - Inside Passage
A wonderful day of sightseeing awaits as your ship sails along the amazing Inside Passage.
Day 12: Vancouver, B.C. - Disembark cruise - Tour ends
Your cruise ends this morning in the vibrant Canadian city of Vancouver, leaving you with many wonderful memories of your tour to the last of the great frontiers.
*Advertised sale date is for the 12 May 2020. The price of your confirmed holiday is subject at all times to changes in transport costs such as fuel, scheduled airfares and any other airline cost changes which are part of our contracts with airlines (and their agents), cruise ship operators and any other transport provider; to cost changes arising from government action such as changes in GST or any other government imposed changes; and to changes in currency exchange rates and to dues, taxes or fees chargeable for services such as landing taxes or embarkation or disembarkation fees at ports and airports any or all of which may result in a variation of your holiday price. We will absorb and you will not be charged for any increase equivalent to 2% of the price of your travel arrangements, which excludes insurance premiums and any amendment charges and/or additional services or travel arrangements. You will be charged for the amount over and above that, plus an administration charge of $25 per person together with an amount to cover agents' commission. If this means that you have to pay an increase of more than 10% of the price of your travel arrangements (excluding any insurance premiums, amendment charges and/or additional services or travel arrangements), you will have the options set out in section 9 below. There will be no change made to the price of your holiday within 30 days of your departure nor will refunds be paid during this period.