Young's Cherry Festival and Beyond
---
Goodbye to city life and travel on the open road through picturesque country towns featuring a smorgasbord of delicious fruits, chocolate, and the juiciest cherries you will taste.
Members from: $1,789 P.P Twin ShareNon-members from: $1,869 P.P Twin ShareSolo traveller from: $2,135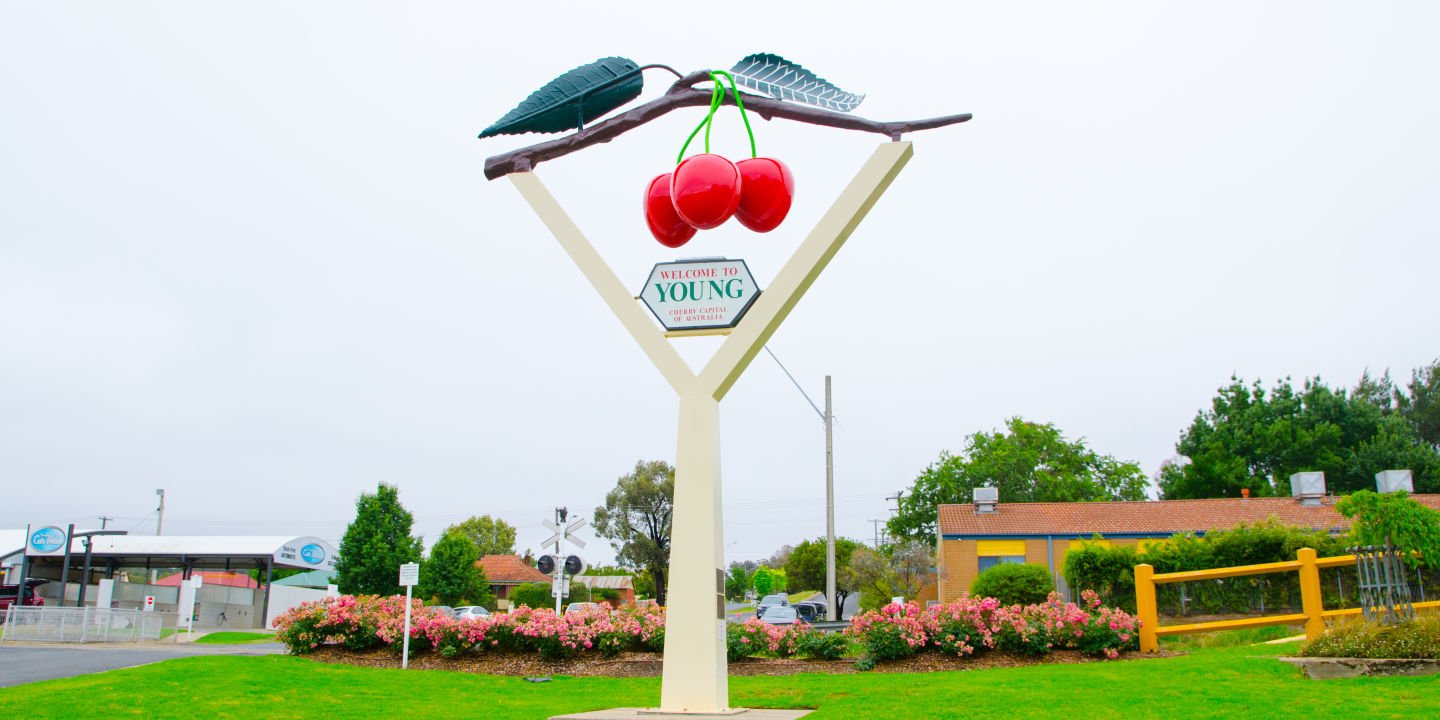 Type

Escorted by National Seniors Travel

Destination

Australia

Supplier

National Seniors Travel

Booking Code

NSTYCF

Departs

7 December 2021
Peace of Mind and Covid safe policy in place

5 nights accommodation

Meals as per itinerary

Luxury Coach and hostess

National Seniors Travel Escort

Attractions as per itinerary

Traveller care packs includes - 2 x50ml Hand Sanitisers, 2x 10 Alcohol wipes (these packs will be on the coach ready for you)
Goodbye to city life and travel on the open road through picturesque country towns featuring a smorgasbord of delicious fruits, chocolate, and the juiciest cherries you will taste. Welcome to Young, known as the cherry capital of Australia. Young's Cherry Festival begins in December transforming, the town into a cherry hoedown. The streets come alive and celebrated with local cuisine, dancing, music, and the famous Cherry pit spitting competition.
Beyond Young venture out to the townships of Cowra, home of the famous Cowra breakout where you can also visit the internationally renowned Japanese Gardens.
As a bonus, visit Temora and Cootamundra. The charming country town of Cootamundra, in the beautiful Riverina, is best known for being the birthplace of famous cricketer Sir Donald Bradman. Temora pines on its rich history during the gold rush and its history in aviation fighter jets. Both heritage towns have plenty to offer with friendly locals ready to welcome you.
Let 2021 be your year to join National Seniors Travel on a Cherry Festival tour!

For interstate guests travelling on tour, pre and post accommodation is included in your price as the tour starts early and finishes late. Your travel dates begins on the 19 September (interstate guest) and finish on the 25 September these are free days to fly in and out of the tour. Flights are not included in the price. Extension packages are available to anyone looking to extend their holiday beyond the tour please chat to your consultant for more details.
Local members Prices (no pre and post accommodation included):
Members Price: $1789 per person twin share
members price $2135 per person solo traveller price
Non-Members Price: $1869 per person non- members price
Pricing: Interstate Guest Prices: Pre and post accommodation has been included in your price .

Members Price: $2229 per person
Non- members price $2570 per person solo travellers
Non-Members Price: $2309 per person non- members price

Day 01: SYDNEY TO YOUNG – Tuesday 07 December 2021
This morning we greet our friendly coach staff and National Seniors Travel Escort at Central Station Bus terminal (Where Greyhound Coaches pick up and drop off). As we depart on our tour to Young during its annual Cherry season. From Sydney we travel through the Southern Highlands and stop for lunch at the Binalong Hotel, and then this afternoon its onto Young and a visit to The Lambing Flat Folk Museum. One of the most impressive reminders of the gold rush era in Australia has to be the "Roll up Flag" and we can see it in Young. Like the "Eureka" flag from Ballarat the "Roll up Flag" symbolises an exciting period in Australia's development. Few Museums can boast such an item but the Lambing Flat Folk Museum not only houses the flag but a wealth of other valuable items. From here we check in to our motel for the next 5 nights and meet again over dinner.
Federation Motor Inn, Young
Day 02: CHERRY TIME IN YOUNG – Wednesday 08 December 2021
Young is the largest cherry growing area in the Southern Hemisphere with an annual production in excess of 500,000 cases. Each year 76% of the total Australian cherry crop is produced by 254 individual growers at Young. As well the large Australian market, fresh cherries are exported to markets in Asia, the Arab states, Europe and Britain. This morning we meet our local guide for our town tour of Young, then visit Poppa's Fudge & Jam Factory for a tasting and demonstration. For the sweet toothed there is a huge range of delicate chocolates and tempting lollies as well as their well-known freshly made fudge. All the fudges, jams and chutneys from Poppas Fudge Factory are made in store from fresh produce. This afternoon is spent at The Rustic Maze and Country Garden. Set on a working property dating back to the 1850s, a visit to the Rustic Maze is like stepping back in time. Immerse yourself in the rich history of the area, explore the unique maze with its hidden treasures and wander through the beautifully maintained gardens.
Federation Motor Inn, Young
Day 03: TEMORA & COOTAMUNDRA –Thursday 09 December 2021
Today we will be heading to the small township of Temora that is located about an hour away. Our first visit will be at the Temora Aviation Museum - a public museum displaying military aircraft of historical significance to Australia. The museum has devoted displays to the pilots who have risked their lives flying in defence of Australia. Aircraft here are kept in airworthy condition and flown on a regular basis, making it a memorable aviation museum experience. Next, we are off to visit the Temora Rural Museum. There is an extensive Rock and Mineral Museum and a range of working agricultural machinery. The complex also features a number of reconstructed or replicated buildings, including a slab cottage that was Sir Donald Bradman's first home, a small church, an ambulance station, a country dance hall and a two-storey replica of an old flour mill with working machinery, including the ten-tonne, 156 hp twin cylinder diesel engine which has been restored. This will be our lunch venue and we can spend time looking through the collection before departing for Cootamundra. Sir Donald Bradman was born here in 1908. He and his parents moved to Bowral three years later. We stop off at Bradman Cottage, his birthplace which now houses Bradman memorabilia and interesting material on the history of Cootamundra. While on the cricket subject, we will also see the Captain's Walk, a collection of bronze sculptures of Australian test cricket captains. A life size statue of Sir Donald Bradman takes pride of place in the park. After an interesting day we head "home" to our accommodation with time to relax before dinner.
Federation Motor Inn, Young
Day 04: IANDRA CASTLE & HAWKESBURY KELPIES – Friday 10 December 2021
From Young we head to nearby Greenethorpe for a visit to the historic Iandra Castle. Iandra, in its scale and grandeur, is evidence of a prosperous time in Australian rural history. Iandra was established by George Henry Greene from 1878 and at its peak Iandra's 3000 acres was made up of 640 acre individual share farms. Soon after the turn of the century, Iandra produced the largest yield of wheat for that time - 100,000 bags, worked by the largest workforce seen in NSW of 500-600 men. We'll see the historic stables, church and cemetery and wander its expansive gardens set amongst huge Moreton Bay fig trees. We return to Young for some free time to purchase lunch, and this afternoon we visit the Hawkesbury Working Kelpie farm. Here we see a demonstration of working Kelpies that are considered the backbone of rural Australia and are one of the most important aspects of farming today and yesteryear.
Federation Motor Inn, Young
Day 05: YOUNG CHERRY PICKING – Saturday 11 December 2021
We have some free time at leisure this morning and then we are off to Allambie Orchard. We enjoy morning tea here and we may have a chance to do some cherry picking (purchase by the kilo at own expense). At Ballinaclash Orchard we have the opportunity to look through the packing shed as well as enjoy lunch, make sure you leave room for the cherry pie! Stocked with our cherries we return to our motel and have our final night dinner together.
Federation Motor Inn, Young
Day 06 : HOMEWARD BOUND – Sunday 12 December 2021
This morning we head to Cowra, the town made famous by the POW Camp located here during WWII and the now famous "Cowra Breakout". This morning we visit the Cowra Japanese Gardens and
Cultural Centre Designed by internationally renowned landscape architect Ken Nakajima, the 5 hectare Japanese Gardens follows the edo style walking garden of the Shugakin Imperial Villa in Kyoto built between 1655 and 1659. The garden itself is designed to represent the landscape of Japan and features a stream cascading in waterfalls into two large ponds. Meandering paths and wooden bridges allow us to explore and view the gardens at ease. The Cultural Centre displays Japanese art history and crafts and has become known as the centre of Japanese Culture in Australia. We have plenty of time here to wander or relax and enjoy morning tea. For lunch we head to Bathurst and the famous castle-like mansion, Abercrombie House. Built in the 1870's, the home contains some 40 rooms and the beautiful gardens that are listed as part of the National Estate.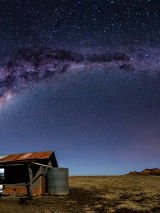 Escorted by National Seniors Travel
Members from: $4,455 P.P Twin Share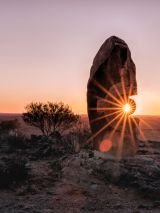 Escorted by National Seniors Travel
Members from: $2,115 P.P Twin Share