Outback Charm of Broken Hill escorted by National Seniors Travel
---
Discover the outback of NSW on our brand new 8-day tour of Broken Hill and beyond!
Members from: $2,115 P.P Twin ShareNon-members from: $2,189 P.P Twin ShareSolo traveller from: $2,555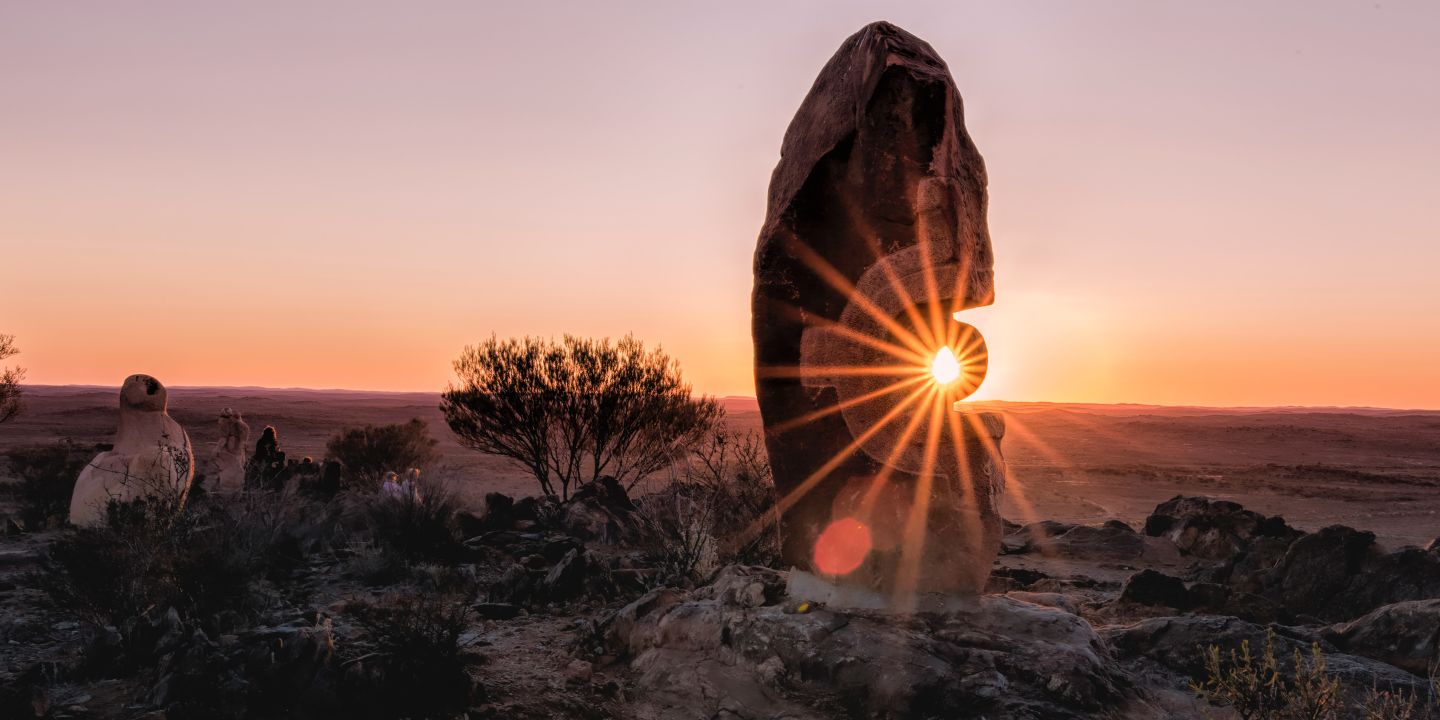 Type

Escorted by National Seniors Travel

Destination

Australia

Supplier

National Seniors Travel

Booking Code

NSTBHB

Departs

23 June 2021
With its raw and expansive beauty, rich history and eclectic art scene, Broken Hill is a very special place to visit. Magnificently remote and surrounded by vast stretches of red earth and rugged desert landscapes, it's not hard to see why the town has inspired so many writers and artists - and why it attracts such a strong creative community today. Throughout history, adventurers, creatives and larrikins alike have been drawn to the outback town, inspired by its wild opportunity, its strong community and its ever-changing natural backdrop. Heritage listed in its entirety, Broken Hill gives the visitor a rare opportunity to step back in history, but there is far more to the town than its early days as a mining hub. Read on to find out what awaits you in the charming 'Silver City' of the outback.
This is an early departure departing from Eddy Av Central Station please meet group and your National Seniors Escort here no later then 7.30am. (Recommended that all interstate guest please book pre and post accommodation for this tour). All interstate guest will need to arrive into Sydney the day before pre accommodation is quoted in your price.

This morning we greet our friendly coach captain and tour escort and depart on our tour to the stunning Broken Hill. We have an early start this morning and after loading the coach, we are ready to go!! Today is a travel day, so sit back and relax as we drive through the Blue Mountains, Bathurst and and Orange to Nyngan. Of course, we'll stop for rest breaks, with a stop in Bathurst to stretch your legs and purchase some lunch (at own expense). Arriving late this afternoon at our home for the night in Nyngan
Day 2 Nyngan to Broken Hill
After breakfast we set off and continue travelling west to Wilcannia on the Darling River. Legends were made along the Darling. Literary myths were created by Henry Lawson, Will Ogilvie and Breaker Morant. Kidman, Tyson and McCaughey created pastoral kingdoms of unparalleled proportions. The Light Horsemen of World War 1 were bred on these vast plans. Wilcannia was once known as Queen City of the West and the site of the original Resches Brewery. After lunch at the historic golf club, we drive to Broken Hill our home for the next few nights.
Day 3 Exploring Broken Hill
This morning a local guide will join us, describing the history of Broken Hill and points out some of the historic buildings – the Broken Hill Court House, the Broken Hill Trades Hall and the Broken Hill Town Hall Facade. Dominating this town is the "Line of Lode" – the seven kilometre strip of what was the biggest deposit of silver, lead and zinc in the world. Unlike modern mining towns, where the accommodation is built well away from the mine activities, Broken Hill's population, in the pick and shovel days, built their houses as close as they could to their work. So, we now head up to the best view in town - from the top of the Line of Lode where we find the Miners Memorial. Back in town, our next stop is the Silver City Mint and Art Centre. Known as one of the best galleries in town, the centre houses jewellery made from Broken Hill silver, a Broken Hill mineral display and an extensive range of original paintings by well-known artists. However it is the dramatic "Big Picture" painted by Peter Anderson that will be a highlight of our tour to Broken Hill. It's the world's largest acrylic painting on canvas that totally immerses visitors into the local landscape. The experience is breathtaking as we gaze out to the distant Flinders Ranges, follow ancient river beds dotted with gum trees, and see a massive thunderstorm unfolding in the desert and get a view of the Sculpture Symposium and Living Desert area to the west of Broken Hill. Late morning, we drive to Silverton, which preceded Broken Hill and was for a time, the largest town in the Barrier Ranges. Today it's a virtual ghost town but a number of the historic buildings remain. More recently Silverton has hosted film crews who have produced many well known movies such as Mad Max 2, A Town Like Alice and Priscilla Queen of the Desert. We enjoy a light lunch at the Silverton Pub, then step back in time at the Silverton Gaol and Historical Museum. Virtually every aspect of life in Silverton's heyday is represente
Our first visit today is to the quirky White's Mineral Art Gallery and Mining Museum. Kevin 'Bushy' White's vision is to go underground without going underground, a visit to the Museum will take us on an illustrated journey through the architectural and mining history of the city. Bushy's mineral paintings are complimented with rare mining artefacts, underground memorabilia and models of mines sites. Late morning we head to the Jack Absolom Gallery for a look at the artworks on display, then have some free time to look through the shops and cafes in Argent Street, you might like to have a look at the Palace Hotel which was used for the bar scenes in the movie 'Priscilla - Queen of the Desert'. After lunch (passengers' own expense) we pay a visit to one of Australia's most popular artists, that has made Broken Hill his home. At the Pro-Hart Gallery, we have arranged afternoon tea and some time to look through the gallery, then we return to our motel for dinner and our final night in Broken Hill.
Day 5 Broken Hill to Wentworth
Today we head to Mildura for a chance to wander around taking in the sights of Mildura and purchase some lunch (at own expense). After some free time in Mildura we reboard the coach for the short 5 minute trip to Varapodio Estate, the property is a family owned and operated Olive Grove. Our visit will include a tour and talk, and a chance to purchase one of the many beautiful products from the property. From olives to oranges, we are off to Orange World … Orange World is a 50 acre working citrus property and it is here that we join Mario on the 'citrus train' for a tour of the property whilst enjoying his juicy sense of humour.
Day 6 Wentworth to Echuca
Today we follow the mighty Murray River to Echuca stopping at the iconic Pioneer Settlement in Swan Hill. The Pioneer Settlement is Australia's first open-air museum, portraying life on the Murray in the era 1830-1930. It opened in 1966 as the Swan Hill Folk Museum, before being renamed, following a visit by the Queen in 1970. With some 50 replica buildings and the 1876 built paddlesteamer PS Gem there is plenty to see and do before we enjoy lunch in the old school building. Back on the coach this afternoon we continue our journey through to Echuca.
Following breakfast we head to the recently redeveloped Port of Echuca Discovery Centre where we will be met for our guided tour of the old port. Built in 1865 by the Victorian Railways, the Port of Echuca Wharf was crucial to Echuca's development. For many years, Echuca was the main shipbuilding centre for the river transport industry. Some of the boats built in Echuca, such as the PS Adelaide, still operate on the Murray River today. At its peak, Echuca supported 8 sawmills and turned over up to 240 paddle steamers a year. After our guided tour of the Port we will board the paddle steamer Pride of the Murray and enjoy the charm of yesteryear as we cruise up the mighty Murray River. Having worked up an appetite it's off to the legendary Beechworth Bakery for our light lunch today, followed by free time to explore the shops before heading to Albury for our last night together on this amazing tour.
Unfortunately, our tour has come to an end and today we start heading back to Sydney. Departing Albury we head north along the Hume Highway ensuring we stop to stretch our legs at the iconic Dog on the Tuckerbox in Gundagai before continuing on to Gunning, and our lunch at the Telegraph Hotel. After lunch we can sit back and relax as we arrive back into Sydney this afternoon having had a wonderful time on this tour.

Interstate guest post accommodation is included in your price.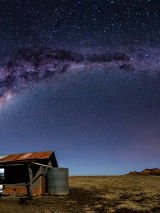 Escorted by National Seniors Travel
Members from: $4,455 P.P Twin Share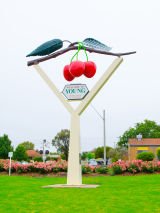 Escorted by National Seniors Travel
Members from: $1,789 P.P Twin Share