Tasmania's Christmas in July spectacular
---
Discover charming Tasmania while celebrating Christmas in July with National Seniors Travel. This tour also features Stargazing to find The Southern Lights in Tasmania.
Members from: $2,829 P.P Twin ShareNon-members from: $2,955 P.P Twin ShareSolo traveller from: $3,337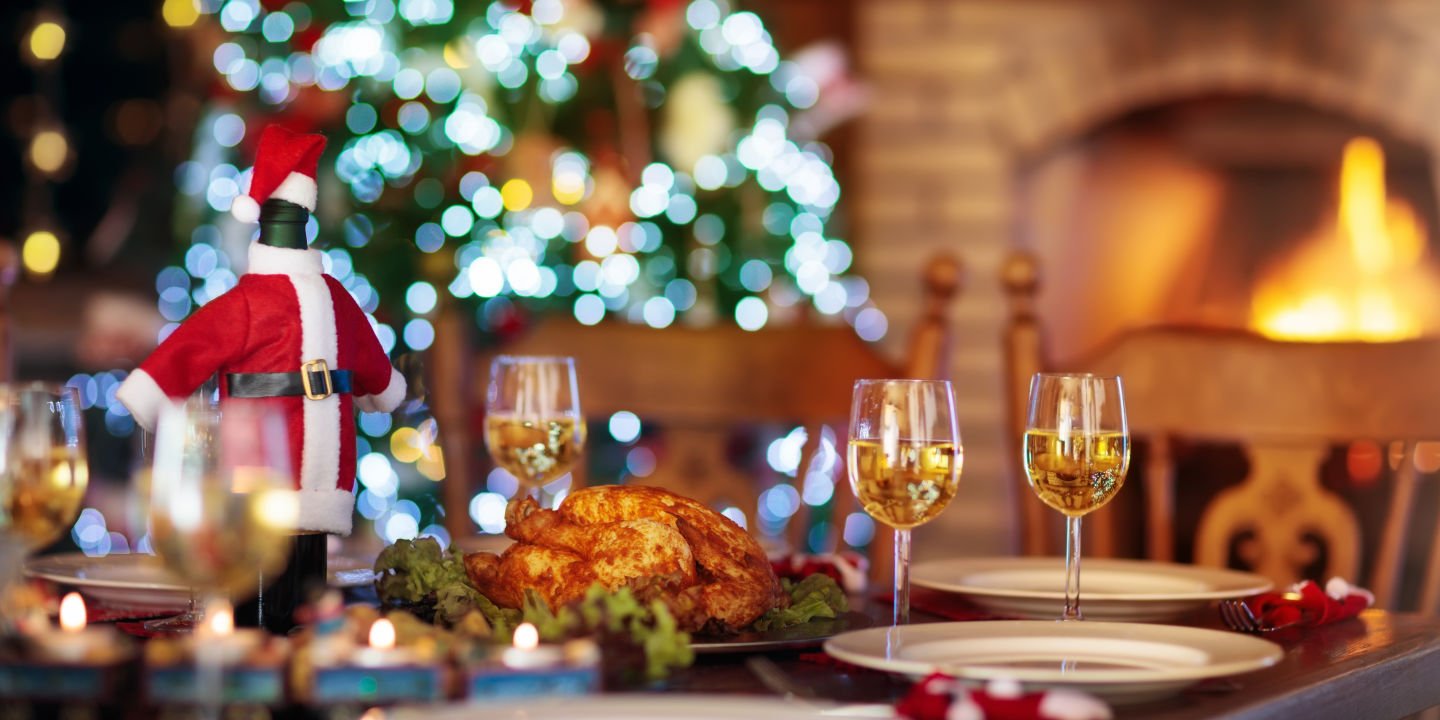 Type

Escorted by National Seniors Travel

Destination

Australia

Supplier

National Seniors Travel

Booking Code

NSTTCIJ

Departs

7 July 2021
Luxury Coach

Accommodation as per itinerary

Christmas dinner Spectacular

Night Stargazing searching for The Southern Lights

Fully escorted with driver and hostess

Escorted By National Seniors Travel

Christmas Presents for all guest travelling on tour

National Seniors Care Travel Pack: Sanitisers and wipes

Meals as per itinerary

Visit Bridestowe Lavender Farm

Tamar River Cruises

Woolmers Estate Morning Tea Experience

Escorted tour around the Royal Tasmanian Botanical Gardens

Salamanca Markets

Plus so much more...
Join National Seniors Travel's Christmas in July Spectacular as we discover the enchanting natural beauty of landscapes with a backdrop of snow-filled mountains. Celebrate with a spectacular Christmas dinner with all the trimmings and presents.
Winter is also the perfect timing in your free time to stargaze at the winter sky while being captivated by the very best of Tasmania's winter solstice.
Be enticed by Tasmania's food, wine, whisky and local hospitality.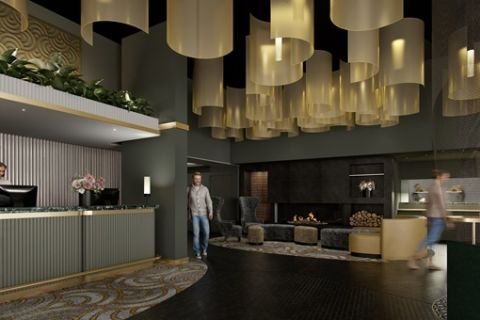 Vibe Hobart
Of all the hotels in Hobart, none is better placed to deliver an 'eat', 'play' and 'stay' experience than Vibe. Situated in the heart of historical Hobart, this brand-new hotel embraces the Australian lifestyle to the full. The architecturally-designed facade - with its trademark coloured feature fins – has transformed Hobart's skyline.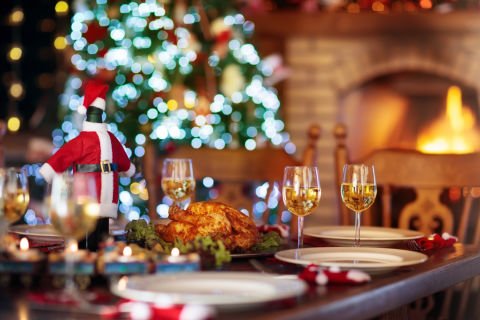 Christmas Spectacular
Join in the fun with our Christmas in July dinner spectacular. With all the trappings of the traditional Christmas festivities and Christmas presents for all on tour!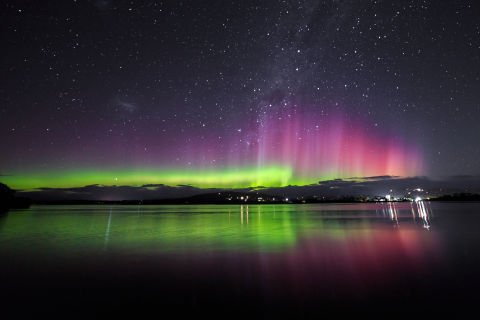 Searching for Southern Lights
After Dinner, we are out on the coach stargazing and in search of the Southern Lights. The Southern Lights have been described as a 'celestial ballet of light dancing across the night sky.' *Please note we will try our best to get you the viewing of the lights.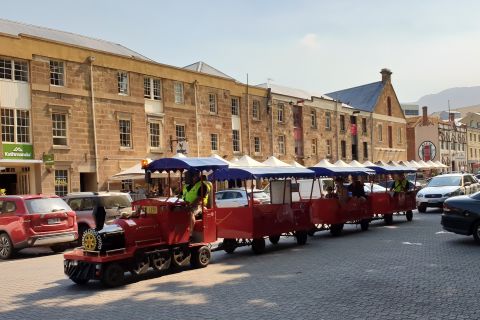 Salamanca Markets
Tasmania's Own Market is one of those special places where you can find Tasmanian handmade and home grown produce, talk to the makers and the producers, and discover the heart of this creative and resilient island.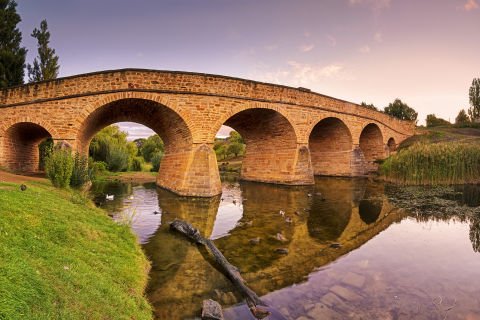 The Tamar Valley
We've got a good theme here in the Tasmanian Tamar Valley; beaches, art, bushwalks AND food and wine? It's a symbiosis that's sublime, the mecca of Tasmania's brand and you will not be disappointed.
Port Arthur
The UNESCO World Heritage-listed Port Arthur Historic Site, located 90 minutes' drive from Hobart is Australia's most intact and evocative convict site.
This is a free day to fly in your day is at leisure at leisure (breakfast is included for the next day)
DAY 1: (BD) EXPLORING HOBART – Thursday 8 July
Meeting our guide this morning, we unearth the heart of Hobart, finding that where everywhere we go the past steps out to meet us. Discover Sullivans Cove and the tiny cottages of Battery Point with architecture that whispers stories of a bygone era and behold the expansive from the vantage points of Mount Nelson, and Rosney Point Lookout. On completion of our sightseeing tour, we make our way to the historic town of Richmond, where the streets are paved with history, we stop to capture the oldest bridge in Australia, the convict-built Richmond Bridge. We have time to stroll the pretty nineteenth century lanes and get some lunch (own expense) before travelling back towards Hobart and visiting the The Cascades Female Factory. The Factory was a self-contained, purpose-built institution intended to reform female convicts, where the inmates did laundry and needlework services, offsetting some of the colony's penal costs.


**After dinner we will be heading out on the coach star gazing and searching for the Southern Lights. Please note viewing of the lights is not a guarantee.

Dinner included | lunch at own expense
DAY 2: (BD) PORT ARTHUR AND CHRISTMAS DINNER – Friday 9 July
This morning we head for Port Arthur and visit the Port Arthur Historic Site, a stark reminder of the harsh conditions endured by the earliest European inhabitants. Our tour begins at the Visitor Interpretative Centre where we are taken on a fascinating journey, retracing the life of a convict from the time of his petty crime, to his transportation to Port Arthur. Whilst we are here we will be taken on a guided walking tour through the Penal Settlement. Afterwards, we can enjoy a 25-minute cruise around the Harbour. On our journey back to Hobart, we stop along the Tasman Peninsula to view such natural sights as the Tasman Arch and the Devils Kitchen. Bring your Christmas Jumpers!

Dinner this evening will be a magnificent 'Christmas in July' dinner with all the trappings of the traditional Christmas festivities.

Breakfast and Gala dinner | lunch at own expense
DAY 3: (BD) EXPLORING MORE OF HOBART – Saturday 10 July
After the festivities of the night before we have a relaxed start to our day with breakfast in the hotel before making our way to the famous Salamanca Markets. Tasmania's own market is located on Salamanca Place, close to Hobart's historic waterfront. This gracious tree-lined avenue dates to Hobart's earliest days as a far flung British settlement, the gracious Georgian buildings lining Salamanca Place were originally used for warehousing whale oil, grain, timber and imported goods. After time to wander the market, have some lunch (at own expense) we will re-board the coach for the short trip to the highly acclaimed Royal Tasmanian Botanical Gardens, where we will be given a fully escorted and guided tour through these magnificent gardens. For those who perhaps don't wish to see the Gardens you may wish to purchase a ticket and visit MONA.

**After dinner we will be heading out on the coach star gazing and searching for the Southern Lights. Please note viewing of the lights is not a guarantee.

Breakfast and dinner at hotel | lunch at own expense
DAY 4: (BLD) HOBART TO LAUNCESTON – Sunday 11 July
After another hearty breakfast in the hotel it's time to board the coach and say farewell to Hobart as we make our way north to Launceston, our home for the next few nights. Departing Hobart we detour slightly off the highway and visit the township of Oatlands with all its magnificent sandstone buildings, before continuing on to Ross, originally a garrison town with a Government Stock Run, a race course & the 4 corners – Temptation, Salvation, Damnation & Recreation. It also has the most beautiful of the remaining old bridges in Australia, with over 100 old buildings from last century. From here it's off to the township of Campbell Town which started out as a staging town on the Elizabeth River. We will have time to wander the township and get some lunch (at own expense). After lunch we continue north stopping at Longford at the historic Woolmers Estate where we enjoy a guided tour followed by morning tea. Woolmers Estate was settled by Thomas Archer in 1816, it is the oldest property in Australia to have been owned by the one family. From here we head into Launceston for the next part of our tour.

Breakfast & Dinner included | lunch at own expense
DAY 5: (BLD) LAUNCESTON & THE TAMAR VALLEY – Monday 12 July
We have planned to join Tamar River Cruises aboard the Lady Launceston this morning as we explore the Old Launceston Seaport before cruising to Kings Wharf viewing historic vessels and Launceston's delightful riverfront precinct. The highlight of the experience is then cruising into the spectacular Cataract Gorge as we engage the Lady Launceston's unique and silent electric drive. View the sheer cliffs and cascades from our seats on this 1890's style vessel. We'll enjoy the skippers captivating commentary on the history of this fascinating area. Back on dry land, we make our way to the north east coastal town of Bridport and stop for lunch at the Barnbougle Golf Course. Rated as one of Australia's best golf courses, you don't need to be a golfer to appreciate the stunning views across the dunes and out to sea. Our trip back to Launceston will see us visit Bridestowe Lavender Farm, and although not lavender season it is still well worth the visit.

Breakfast and dinner at hotel | lunch at Barbougle
Day 6: (B) EXPLORING LAUNCESTON & THE SURROUNDS – Tuesday 13 July
This morning we board the coach and make our way to the township of Deloraine, Deloraine is a delightful riverside town with an historic streetscape classified by the National Trust. Set in the foothills of the Great Western Tiers mountain range, Deloraine's resident population of around 2,000 swells by 30,000 when Australia's biggest working craft fair comes to town in November each year. Deloraine's streets are lined with Georgian and Victorian buildings and make for a charming morning or afternoon stroll. We will also visit Yarns Artworks in Silk, Yarns Artwork in Silk is a large scale textile project of four quilted, soft sculpture silk panels, one for each season, drawing you into the landscapes, culture, and heritage of the Meander Valley people. Next is The Tasmanian Gourmet Sauce Company including a guided tour of Ericvale Gardens, the gardens have been rather like the phoenix over the last three decades rising from wind swept treeless paddocks to what they are today. Departing Evandale after lunch (at own expense) we make our way to Hadspen for our tour, Entally Estate … one of Tasmania's most historic houses. Thought to have been built in 1819, Entally Estate was opened to the public in 1950 and is justly proud of its magnificent collection of Regency furniture and fine silverware. Set in superb grounds and gardens, Entally has a green house, chapel, coach house and stables.
After another day packed with things to see it is now time to head back to Launceston where we say goodbye to the coach and settle in for our last night in Launceston, and of this fantastic tour.

Breakfast I in hotel included
Today is a free day breakfast is included (open day to fly out of Tasmania. If you would like to extend your stay please ask your consultant about packages)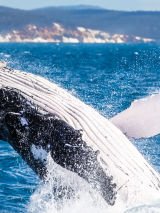 Escorted by National Seniors Travel
Members from: $1,085 P.P Twin Share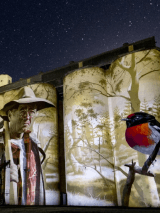 Escorted by National Seniors Travel
Members from: $1,805 P.P Twin Share
*All prices are per person, twin share in AUD. Itinerary, hotels and inclusions are subject to change. Itinerary, pricing and service providers are subject to change should the necessity arise. Ask our consultants about the latest flight deals to add onto your tour. Non-refundable deposit: $200 per person when booking. Should you cancel within 30 days prior to departure, all payments are non-refundable. Min numbers for this tour to operate is 26 people.