Signature Opals Tour by National Seniors Travel
---
Join us for our Signature Opals Tour as we travel through three states on an Opal-hunting adventure.
Members from: $8,759 P.P Twin ShareNon-members from: $8,835 P.P Twin ShareSolo traveller from: $9,685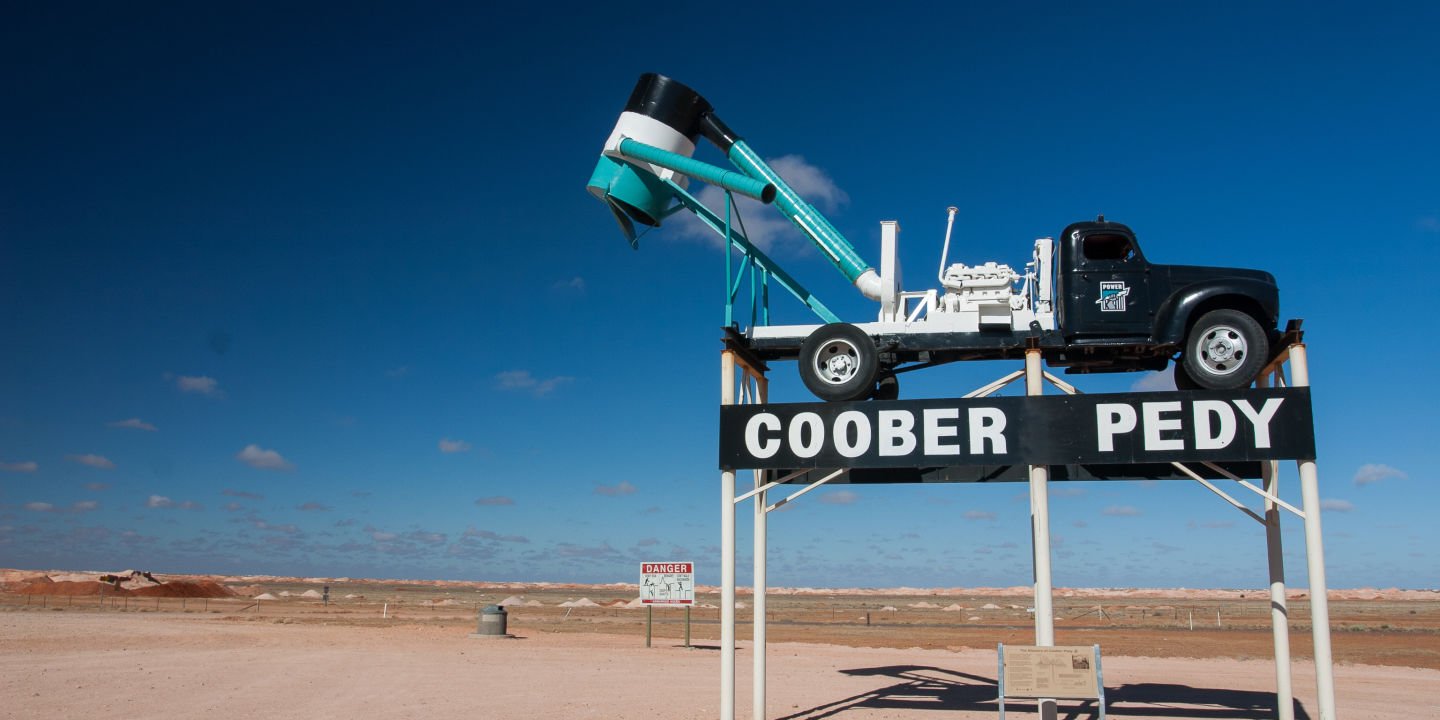 Type

Air Safari

Destination

Australia

Supplier

National Seniors Travel Signature Collection

Booking Code

NSTSOT

Departs

27 March 2022

1 May 2022

26 June 2022

31 July 2022

28 August 2022

25 September 2022

30 October 2022

27 November 2022
Join us for our Signature Opals Tour as we travel through three states on an Opal-hunting adventure. We fly to three different locations to discover Australia's precious Black, unique Pineapple and well-known White Opals. We will venture deep underground to the places Opals are mined and even stay in an underground Hotel. Our flight also takes us to Broken Hill before flying over the spectacular Lake Eyre region, with a visit to the world-famous Packsaddle Roadhouse.
Signature Experience: The Underground Motel was the first underground motel to be built in Coober Pedy back in 1984, with all rooms being dug into a sandstone hill. Upgrading and renovating has created very comfortable rooms with a unique individual style sympathetic with the arid desert environment.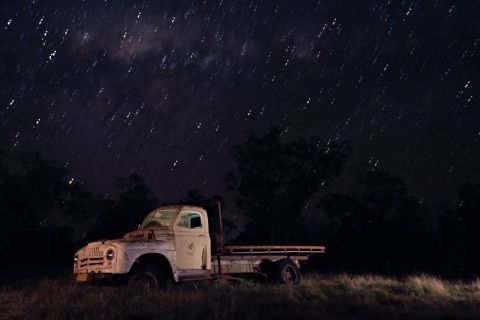 Lightning Ridge
A unique and historic opal mining town in Outback NSW, Lightning Ridge is famed for its rare black opal, mining history and colourful locals. Get up close to an array of beautiful gems at markets and opal stores, try your hand at fossicking and relax in artesian bore baths as you savour the outback wonders of this iconic town.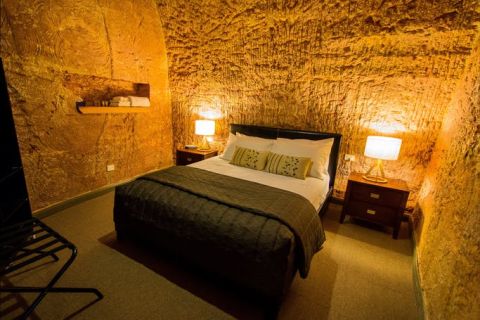 Underground Motel
The Underground Motel was the first underground motel to be built in Coober Pedy back in 1984, with all rooms being dug into a sandstone hill. Upgrading and renovating has created very comfortable rooms with a unique individual style sympathetic with the arid desert environment.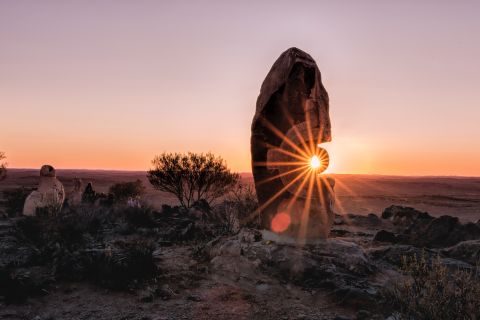 Broken Hill
The legendary outback city of Broken Hill is rich with history, a vibrant artistic community and cast of colourful characters. Discover amazing galleries, famous sculptures, cool cafes, palatial federation heritage and towering mining landmarks in Australia's first heritage-listed city.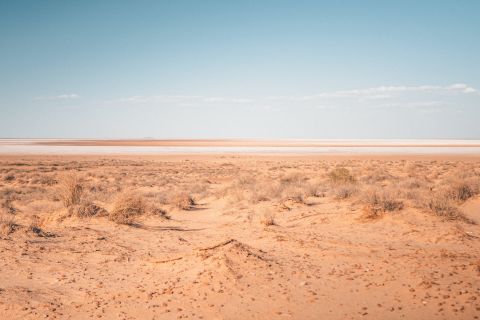 Lake Eyre (flyover)
Stretching a mind-boggling 144 kilometres by 77 kilometres, Outback South Australia's Kati Thanda-Lake Eyre is a natural wonder.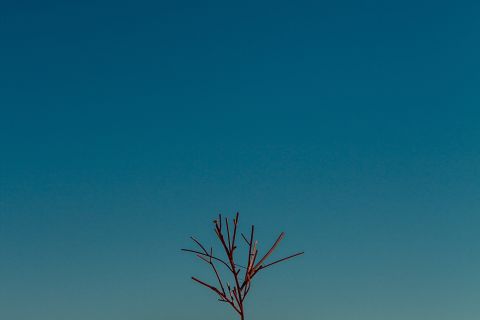 Coober Pedy
Journey to the underground town of Coober Pedy – Australia's opal capital, boasting a sun-baked lunar landscape, fascinating history and a unique way of life.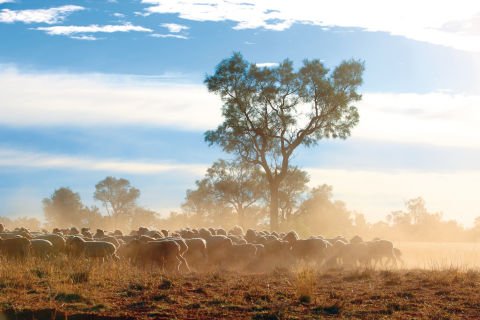 St George
Perched on the banks of the mighty Balonne River, its just the place from which to explore the beautiful Balonne Shire. Stretch your legs and take in the breeze on the shady riverbank walkway flanking the town.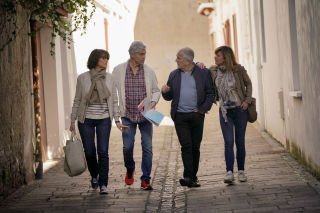 All Inclusive
We take care of all tours, transfers, activities, meals and accommodation for you! So you can sit back, relax and enjoy the best Australia has to offer.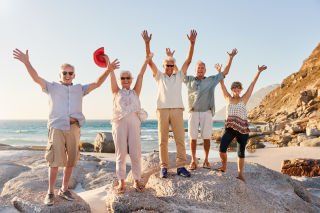 Exclusive
A maximum of 8 guests per tour, visiting remote and ancient destinations most Australians never get to experience in their lifetime.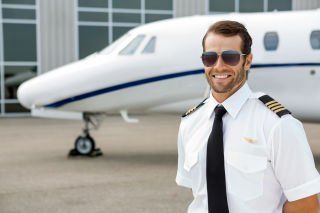 Fully Guided
Our experienced pilots and guides are with you throughout the tour to ensure you have the best possible experience.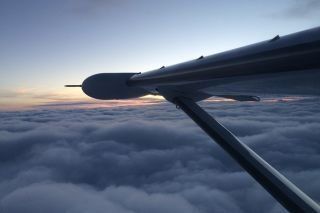 Luxury Air Touring
We've taken care of every detail, including comfortable accommodation, delicious food & unique experiences.
Check into our hotel Adina Brisbane today is a free day. Welcome Dinner at Hotel.
Day 2: (B,L,D) Brisbane, Sunshine Coast, Lightning Ridge, Underground Motel
Early morning pick up where you will meet your National Seniors Travel Consultant, who will help load luggage and say farewell as you head to the Sunshine Coast for your Private Air Safari to begin. We will be departing from the Sunshine Coast Airport and will head south west to Lightning Ridge for our Opals tour. Lightning Ridge is the home of the rare and most valued type – the Black Opal. Black Opals are different to other opals due to their dark background which highlights the brightness of the colours. You will have the opportunity to visit the Historic Three Mile Flat Miners' Settlement, the largest Open-Cut Opal mine in NSW and view an Opal cutting demonstration as well as a visit to an underground mine. We depart in the afternoon to our next Opal destination of White Cliffs. Having left the Black Opal region, we will now head to the home of the rarer-still Pineapple Opal. These interesting gems range in size and can be up to 15cm in diameter. We will check-in to our accommodation for the night at the Underground Motel where the temperature inside is 22-23 degrees year-round.
Day 3: (B,L,D) Broken Hill
After breakfast we will learn more unique information about White Cliffs like, the Power Station which harnesses the sun's energy to heat water to steam and then powers a generator to make electricity, was the first of its kind in the world. You will then head off on an underground tour, to a depth of 14m to see how the rare Pineapple Opals are mined, and spend some time looking at the amazing and rare finds that have been mined from this location. After Morning Tea we will depart for Broken Hill to have lunch before travelling by road to the famous town of Silverton. This town has the setting of an outback ghost town which is in complete contrast to the once busy mining town of long ago. Many movies have been set here including, Mad Max, Town like Alice, Dirty Deeds and has been 'home' to famous Aussie actors such as Mel Gibson, Guy Pearce and Bryan Brown – although only for a short time! We will return to Broken Hill for dinner and to our accommodation for the next two nights.
Day 4: (B,L,D) Broken Hill
After breakfast the group will head out for a morning tour of the town. This is highly informative and will give a snapshot of how Broken Hill grew in the early days due to mining. It is the first and only Heritage-Listed town in Australia. The afternoon can be spent exploring all the town has to offer in your own time – allowing you to find some special souvenirs. Our dinner is followed by an Outback Sunset Sculpture Tour. Time is spent appreciating twelve of the world's finest sculptures from all over the world, while enjoying a cool beverage and some nibbles. You will be amazed by the changing colours of the outback as the sun sets with 360-degree panoramic views. Returning to our Hotel for the night, you will be needing a well-earned rest for our next day's adventures.
DAY 5: (B,L,D) Broken Hill, Lake Eyre (flyover), Leigh Creek, Coober Pedy, Cadibarrawirracanna (scenic flight)
After departing Broken Hill, we head west and fly over a section of the famous Lake Eyre. It is always a highlight, but especially so when the Lake floods and the area is full of wildlife. Arriving in the small outback town of Leigh Creek, which is a former coal-mining town, we will be treated to Morning Tea and a history of the area. The exposed ancient sea floor has trapped many fossils which are incredible to see. We continue our Lake Eyre Scenic flight as we head to William Creek which is our stop for lunch. Our arrival will almost double the town's population which is usually around ten! We will have the opportunity to see the local Museum which has memorabilia from Woomera Rocket Range, The Ghan Railway and many other items of interest. As we fly further West to our next destination of Coober Pedy, you can take in more of the stunning scenery this area has to offer. The signature opal found in this region is the more commonly known White Opal. We'll fly over Lake Cadibarrawirracanna (no, not a spelling mistake) which holds the record for the longest place name in Australia. On arrival we check into our Hotel accommodation which was carved out of a sandstone hillside using opal mining machinery and was opened in 1988. Visitors to the hotel often comment that sleeping underground has been the best night's sleep they have ever had. camp-oven themed cuisine while you watch the talented musical performers entertain you through song and stories. This is a true highlight of our time in the Outback with memories to last a lifetime.
DAY 6: (B,L,D) Coober Pedy
After breakfast you will have the opportunity to explore the town, catch up on some shopping or simply 'do nothing'. After lunch, the group can board the 4WD bus for a tour of Coober Pedy and some highlights of the region. You will visit an Opal Mine and Museum, an underground home and church, the Moon Plains and the spectacular Breakaways. We'll return to our Cave Hotel for dinner and another good night's sleep before we begin our flight North-East.
Day 7: (B,L,D) Marree, Packsaddle Roadhouse
Our scenic flight today takes us to Marree and a birds eye view of the Marree Man, a global wonder not to be missed. After our local tour we depart for our next destination of Packsaddle Roadhouse. This amazing oasis in the desert is a welcome stop on our trip eastward. The world-famous Packsaddle Roadhouse has featured in many Australian travel and camping guides and recently featured in the New York Times and will be our stop for the night.
Day 8: (B,L,D) Noccundra, Thargomindah, St George
Our flight will take us North to our first stop of the day, to Noccundra Hotel for morning tea. This old treasure is a Queensland Heritage-Listed building. The building dates to the 1870-80 era and has an incredible history serving as a stop for those travelling on stock routes to Innamincka and Tibooburra. Flying further East, we will stop at Thargomindah for a tour of this remote town. It was one of the first places in Australia to have hydro-electric power from 1898 until 1951. The water source was a bore into the Great Artesian Basis which provided power for the street lighting as well as other needs. Our next destination is St George in south western Queensland. The town was named by Major Mitchell who crossed the Balonne River on St George's Day in 1846. We will take a leisurely tour of the river taking in the abundant wildlife and a commentary of its history. We will then check-in to our accommodation for the night in St George.
Day 9: (B,L,D) St George, Anchorage Homestead, Sunshine Coast.
This morning the group will take an informative heritage tour of St George, including a visit to the Anchorage Homestead to hear about some of the oldest homes in the shire. The tour also takes in the Riversands Vineyards where we will enjoy lunch and the 'stories behind the labels' of the vineyard. The afternoon is spent doing any last-minute souvenir and/or gift shopping for family back home before we board our aircraft for the last time on our journey back to the Sunshine Coast were the tour will end.

If you would like to extend your stay please ask your consultant about our packages.
*All prices are per person, twin share in AUD. Itinerary, hotels and inclusions are subject to change. Itinerary, pricing and service providers are subject to change should the necessity arise. Ask our consultants about the latest flight deals to add onto your tour. Min numbers for the tour to operate is 8. Non-refundable deposit: 10% of fare per person when booking. Should you cancel within 60 days prior to departure, all payments are non-refundable. for more terms and conditions please visit www.nationalseniorstravel.com.au