Queensland's Southern Outback escorted by National Seniors Travel
---
Ignite your outback spirit on our brand new 11-day tour of Southern Outback Queensland.
Members from: $4,455 P.P Twin ShareNon-members from: $4,530 P.P Twin ShareSolo traveller from: $5,429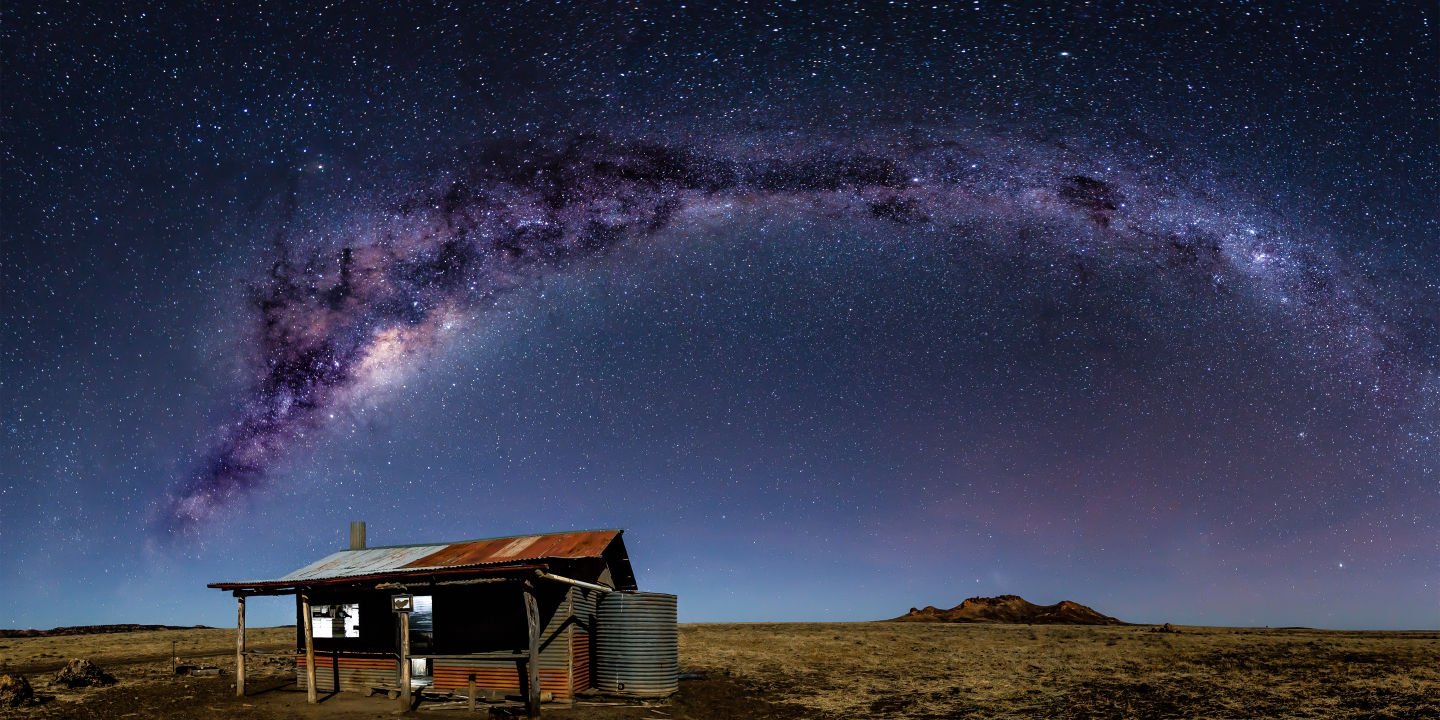 Type

Escorted by National Seniors Travel

Destination

Australia

Supplier

National Seniors Exclusive

Booking Code

NSTQSO

Departs

10 October 2021

11 October 2021
For interstate guests travelling on tour, pre and post accommodation is included in your price as the tour starts early and finishes late. Your travel dates begins on the 10 October 2021 and finishes on the 21 October 2021 these are free days to fly in and out of the tour. Flights are not included in the price. Extension packages are available to anyone looking to extend their holiday beyond the tour please chat to your consultant for more details.
Local members Prices (no pre and post accommodation included):
Members Price: $4455 per person twin share
members price $5429 per person solo traveller price
Non-Members Price: $4530 per person twin share
non- members price $5505 per person solo traveller non-members price
Pricing: Interstate Guest Prices: Pre and post accommodation has been included in your price .

Members Price: $4735 per person twin share
members price $5836 per person solo traveller price
Non-Members Price: $4810 per person twin share
non- members price $5905 per person solo traveller non-members price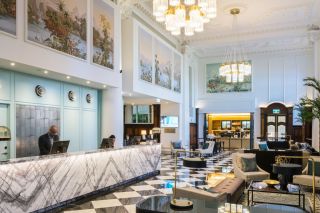 Adina Brisbane
Immerse yourself in this grand historic building suitably in the center of Brisbane. The Adina Apartment Hotel Brisbane is heritage-listed and artfully restored with a classic yet contemporary design.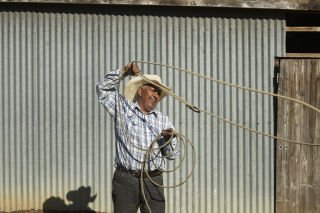 Roma
The biggest and best outback adventures start in Roma. Throughout the region, there is truly spectacular ancient landscapes and unique flora and fauna.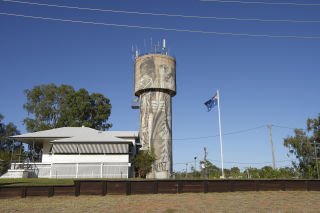 Charleville
From exploring outer space to stepping back in time, you'll be shouting Bingo! with this list of things to do in Charleville.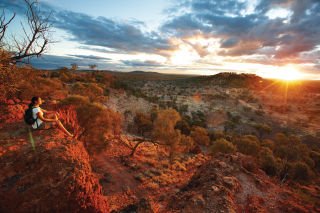 Quilpie
A stay in Quilpie can be as busy or as relaxing as you choose. Sit back and enjoy the unique flora and fauna throughout the surrounding countryside.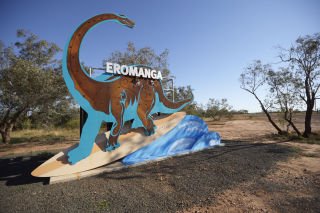 Eromanga
Their latest exciting claim to fame is the significant paleontological discoveries of Australia's largest dinosaurs on a property near Eromanga.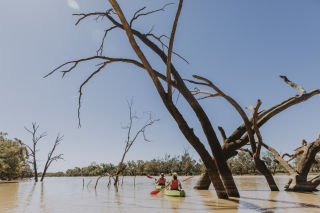 Thargomindah
Thargomindah provides the perfect launch pad for Cameron Corner – the point where three Australian states meet – the iconic Burke and Wills 'Dig' Tree at Cooper Creek and historic hotels at Noccundra and Hungerford.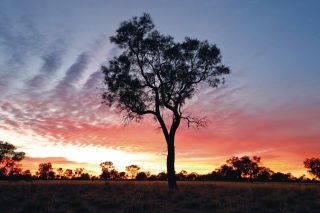 Cunnamulla
This town was once where bullock teams passed through and shearers spilled from bar windows; but today the small town is known for its natural outback beauty and outback hospitality.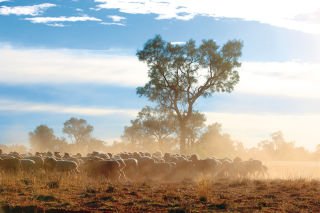 St George
Perched on the banks of the mighty Balonne River, its just the place from which to explore the beautiful Balonne Shire. Stretch your legs and take in the breeze on the shady riverbank walkway flanking the town.
Interstate Guest Pre Accommodation 10 October 2021
This is a free day for interstate guests to fly into day at leisure (breakfast is included for the next day)
DAY 1 (D): BRISBANE TO ROMA: Monday 11 October 2021
2 pick up locations - Adina Brisbane (Where pre and post guest are staying) and 215 Adelaide Street Brisbane (in front of National Seniors Australia Head Quarters). We are also offering guests in Toowoomba a pick up point as well.

Travel from Brisbane to Roma. Arrive in Roma, the heart of beef country late afternoon with time to check-in and refresh at your accommodation. Tonight, celebrate the triumphs of our pioneering oil and gas industry at Roma's Big Rig. Join our 'Roma Rigger' guide at the base of the towering (EMSCO) 1920s steam-driven rig. Listen to captivating stories and toast the sunset with a delicious regional Port. Then take your seats for the enthralling Sound and Light Show. (Lunch at passengers' own expense, dinner at Motel)
Stay 2 nights in Roma at Roma Explorers Inn.
DAY 2 (BD): ROMA: Tuesday 12 October 2021
Feel the energy and excitement of a real cattle auction* at Australia's biggest cattle selling facility, Roma Saleyards. This is where it all happens. On any given day up to 7,000 head of cattle are brought for sale. Join a retired grazier for an insider's view of the saleyards and entry to the new multi-media Interpretive Centre. Share a few hours with a local guide from Boobook Ecotours for an insight into the colourful history and characters of Roma. Hear how the town began and the industries it supports; discover Heroes Avenue, the Biggest Bottle Tree and the Roma Bush Gardens. Experience authentic country hospitality this afternoon at Mount Hope, a 34,000 acre working cattle station. A family host will board your coach at the station entrance for a guided tour of this Droughtmaster cattle property. Enjoy sunset nibbles and drinks followed by a delicious two-course camp oven dinner under the stars. (Breakfast in Motel, Lunch at passengers' own expense, dinner at Mount Hope Homestead)
DAY 3 (BLD): ROMA TO CHARLEVILLE: Wednesday 13 October 2021
Charleville arriving mid-morning. Head into downtown Charleville and the famous Hotel Corones – built in stages, the hotel was completed in 1929 during Charleville's wool industry boom. Join a guided one-hour tour with exclusive access to normally restricted areas of the hotel and hear the rags to riches story of local character Harry Corones, followed by lunch in the hotel dining room. Visit the Historic House Museum and discover treasured items dating back to the 1800s then learn the rich history of the Royal Flying Doctor Service at the RFDS Charleville Visitor Centre. Early evening visit the Cosmos Centre for the Big Sky Twilight Tour. See an amazing night sky brought into focus with the help of powerful Meade telescopes and listen to captivating stories from their experienced sky guide. (Breakfast and dinner in Motel, Lunch at Corones Hotel)
Stay 3 nights in Charleville at Charleville Hotel
DAY 4 (BD): CHARLEVILLE: Thursday 14 October 2021
Tour one of the largest classrooms in the world at Charleville School of Distance Education. View the facilities and watch a class delivered in real time between one of the dedicated teaches and 'on-air-students.' Visit the Bilby Experience and hear first-hand what the Save the Bilby Fund is doing to protect this environmental engineering marvel. Tour the nocturnal house where you will meet these beautiful bilbies. An experienced guide will board your coach at the Cosmos Centre for a tour of the USAAF Top Secret sites. Find out why Charleville was selected for this top-secret site in WWII. Visit intriguing historical sites and learn about the highly classified computerised bomb aimer. (Breakfast and dinner in Motel, Lunch at own expense)
DAY 5 (BLD): QUILPIE: Friday 15 October 2021
Today we will be heading to Quilpie for the day. Our first stop is at the Visitor Information Centre, Museum and Gallery where their local guide will board our coach for a town tour. Discover the history and unique landscapes of Quilpie town, Baldy Top Lookout, St Finbarrs' Opal Altar and Quilpie Airport mini museum. The tour includes lunch at the Quilpie Heritage Inn (aka The Brick) which has been carefully restored to its
original splendour. This afternoon join celebrated artist Lyn Barnes at her boutique art gallery for wine and cheese then we return to Charleville. (Breakfast in Motel, Lunch in Quilpie, Dinner in Motel)
DAY 6 (BLD): QUILPIE TO EROMANGA: Saturday 16 October 2021
This morning, we retrace our steps via Quilpie to Moble Homestead, home of the Rutledge family, proud wool producers and keen environmentalists. Join them on a tour of their property which has remained in the family for five generations. Return to the homestead for a tour of the beautiful country gardens. Enjoy a delicious two-course lunch in this delightful garden setting overlooking their tranquil waterhole. This afternoon we travel to Eromanga, where we take in the Natural History Museum. Join their experienced guide on a one-hour tour of the workshop laboratory and collection centre. You'll meet titanosaur sauropods Cooper and George, the largest dinosaurs to have ever been found in Australia. Their guides will demonstrate how to prepare fossilised bone and you'll see the incredible Eulo megafauna fossils. Tonight, enjoy a themed dinner at the Eromanga Natural History Museum. (Breakfast in Motel, Lunch at Moble Homestead, at Eromanga Natural History Museum)
Overnight Coopers Country Lodge Eromanga
DAY 7 (BD): EROMANGA TO THARGOMINDAH: Sunday 17 October 2021
We travel to Thargomindah on the banks of the Bulloo River. It was the first town in Australia, and third in the world to produce hydro-electric power for street lighting. A 'smart cookie' came up with the idea to use the water pressure from the Artesian Basin. Join a local guide for a tour and demonstration of the Artesian Hydro Power Plant, then step out on the viewing deck for a spectacular outback sunset (with nibbles & drinks). Continue the outdoor experience with a Slow Cook and Damper Dinner under the stars in the grounds of the Explorers Caravan Park. (Breakfast in Motel, Lunch own expense, Dinner at Caravan Park)
Overnight Thargomindah Oasis Motel
DAY 8 (BLD): THARGOMINDAH TO CUNNAMULLA & ST GEORGE: Monday 18 October 2021
This morning, we make our way across to Cunnamulla and arrive at the Cunnamulla Fella Visitor Information Centre. Here we join a self-guided tour of the Artesian Time Tunnel, meet 'Doug the Rigger', view engaging audio visual displays and find out how the Great Artesian Basin was formed. Continue east along the Balonne Highway for around 42km to the turnoff for Charlotte Plains. This family owned and operated sheep station was established back in the 1860s. Property owner Robyn Russell will board your coach for a guided tour of the station, home to Merino Sheep and Dohne Rams as well as the more recent Aussie White Sheep. See the historic bore, sunk into the Great Artesian Basin to a depth of 561m, tour their historic woolshed and enjoy a relaxed lunch on the old homestead verandah and this afternoon we arrive in St George late afternoon. (Breakfast & Dinner in Motel, Lunch at Charlotte Plains)
Stay 3 nights in St George at Merino Motor Inn, St George
DAY 9 (BLD): DIRRANBANDI & ST GEORGE: Tuesday 19 October 2021
From St George we head south to the small town of Dirranbandi where we will collect our local guide for a tour of the area. We will hear all about the most famous of its cotton fields, Cubbie Station as well as get a personal insight into the cotton industry by visiting one of the local cotton and grazing properties. Following lunch at the Dirranbandi Hotel we return to St George for some free time before joining a leisurely two hour sunset cruise on the Balonne River with Sandytown River Cruises. Your experienced guide will entertain you with interesting stories about the river and native birdlife. (Breakfast & Dinner in Motel, Lunch at Dirranbandi Hotel)
DAY 10 (BLD): ST GEORGE: Wednesday 20 October 2021
This morning we'll visit the Unique Egg where artist Steve Margaritis has been hand carving emu eggs for more than 60 years. His work is truly unique! Join a local guide for a heritage tour of St George including a
visit to Anchorage Homestead (with morning tea) to discover the history of one of the oldest homes in the shire – The Anchorage is a heritage-listed homestead built in 1903. Meet the makers at Riversands Wines on a tour of the vineyard followed by a personal wine tasting and three course winery lunch. This afternoon we'll be joined by a local cotton farmer on a tour of a fully operational cotton farm to learn how cotton is grown, irrigated and harvested. Tonight, enjoy a traditional pub meal at the Cobb & Co Hotel, first licensed in 1886. (Breakfast & Dinner in Motel, Lunch at Riversands Winery)
DAY 11 (B): ST GEORGE TO BRISBANE: Thursday 21 October 2021
Our tour comes to an end as we make back to Brisbane via Toowoomba. (Breakfast in Motel, Lunch at Riversands own expense)
Post accommodation for interstate guests
Post accommodation included for interstate guests. Breakfast is also included to the following day.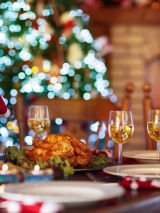 Escorted by National Seniors Travel
Members from: $2,829 P.P Twin Share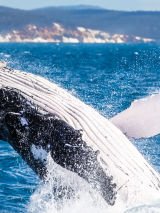 Escorted by National Seniors Travel
Members from: $1,085 P.P Twin Share
*All prices are per person, twin share in AUD. Itinerary, hotels and inclusions are subject to change. Itinerary, pricing and service providers are subject to change should the necessity arise. Ask our consultants about the latest flight deals to add onto your tour. Min numbers for the tour to operate is 26. Non-refundable deposit: $200 per person when booking. Should you cancel within 30 days prior to departure, all payments are non-refundable. Min numbers for this tour to operate is 26 people.