Northern Caves Escapade Signature Tour by National Seniors Travel
---
This truly is a 'tour with a difference.' In this specialised tour we fly over some of the most vast and picturesque scenery Australia has to offer.
Members from: $7,239 P.PNon-members from: $7,315 P.P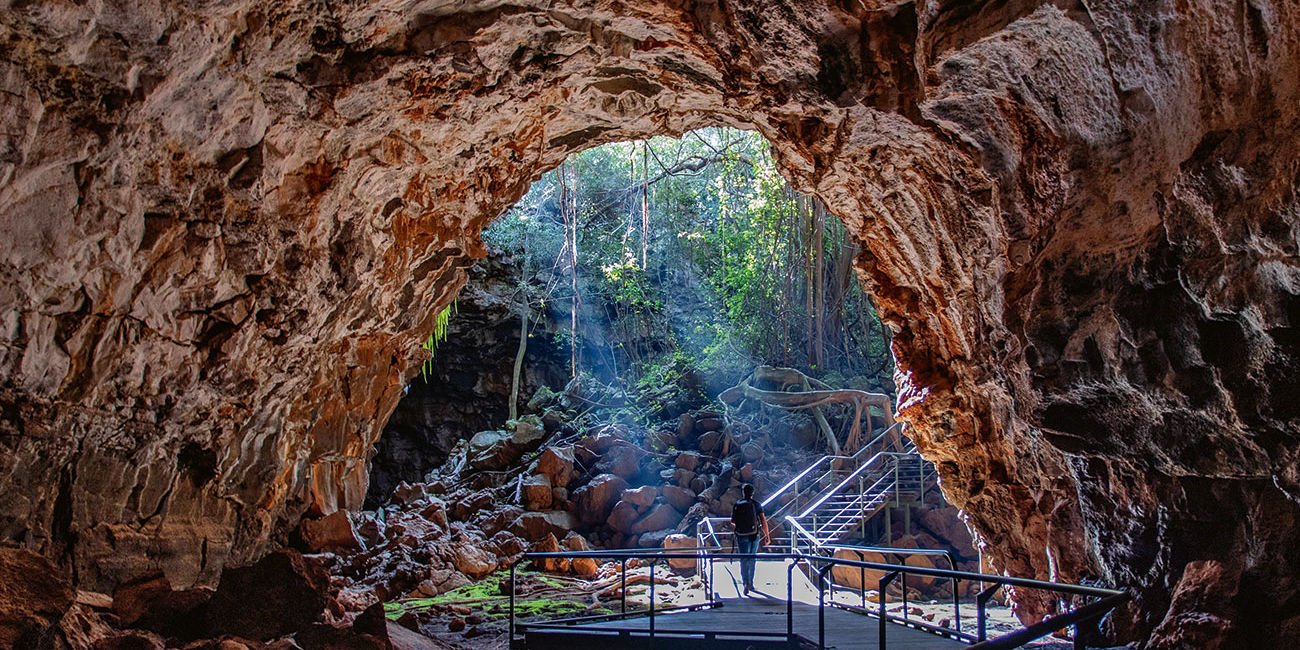 Type

Air Safari

Destination

Australia

Supplier

National Seniors Travel Signature Collection

Booking Code

NSTNCEST

Departs

11 April 2022

9 May 2022

20 June 2022

18 July 2022
This truly is a 'tour with a difference'. In this specialised tour we fly over some of the most vast and picturesque scenery Australia has to offer… From the Outback to Far North Queensland and the Whitsunday Islands. At the pinnacle of this tour, we visit the world famous lava tube caves at Undara and stay in turn-of-the-century railway carriages.

This tour highlights some of the most amazing natural scenery Australia has to offer. Featuring a guided tour through the magnificent Lava Caves of Undara. You'll explore natural geological wonders and enjoy the comforts and hospitality of a unique outback setting.
Private Plane - Check
Experience the journey on our all-inclusive luxury Air Touring and land holiday packages, with a maximum of 8 guests. Experience remote destinations, virtually inaccessible by road, travel with like-minded people and enjoy the very best hospitality Australia has to offer. Travelling by private plane means more time on the ground to explore each incredible destination and less time in transit. Our tours are luxurious and all-inclusive, and every guest will receive a window and the opportunity to see all the iconic sites from an aerial view. Our exclusive group tours are limited to a maximum of 6-8 guests on a private aircraft, ensuring a personalised experience with like-minded people.
Ready? Let's go!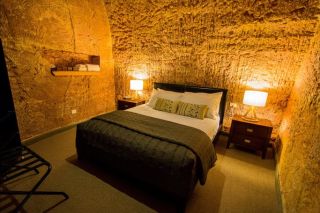 All Inclusive
We take care of all tours, transfers, activities, meals and accommodation for you! So you can sit back, relax and enjoy the best Australia has to offer.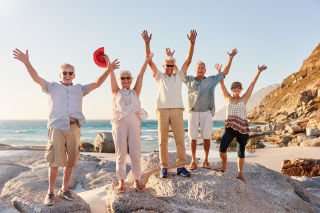 Exclusive
A maximum of 8 guests per tour, visiting remote and ancient destinations most Australians never get to experience in their lifetime.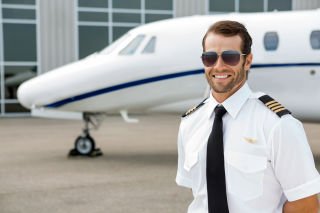 Fully Guided
Our experienced pilots and guides are with you throughout the tour to ensure you have the best possible experience.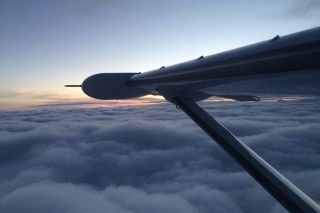 Luxury Air Touring
We've taken care of every detail, including comfortable accommodation, delicious food & unique experiences.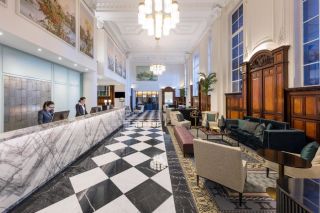 Adina Brisbane
Immerse yourself in this grand historic building suitably in the centre of Brisbane. The Adina Apartment Hotel Brisbane is heritage-listed and artfully restored with a classic yet contemporary design. Located on George Street, the ground floor lobby space celebrates the building's Art Deco origins.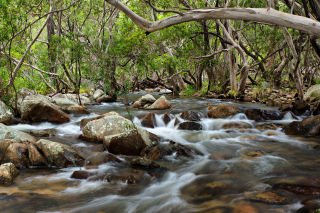 Emerald
Established in 1879, this large country town has become the hub of the Central Highlands and gateway to one of the largest sapphire fields in the southern hemisphere.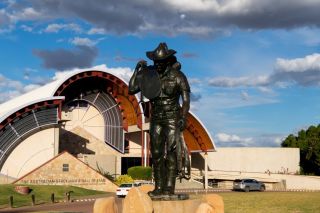 Longreach
It's the home of history old and new! From Aboriginal heritage, stockmen and pioneers to the birthplace of Australia's most famous airline, Longreach has it all.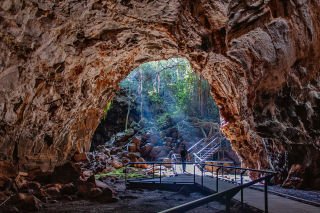 Lava Caves
Here you can walk in the path of a volcano and sleep cocooned in an antique railway carriage as your dreams connect you with the essence of this timeless land.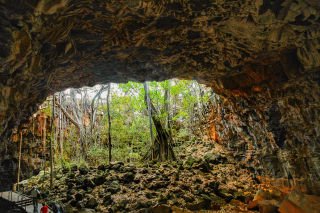 Undara
Discover Undara's remarkable hidden gems from lava tubes, dormant volcanic craters, and waterfalls.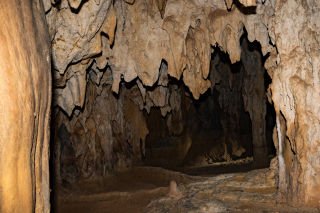 Chillagoe
Chillagoe was once an ancient coral reef which has been transformed into spectacular limestone bluffs with a network of some 560 caves, while early volcanic activity has created rich marble and mineral deposits.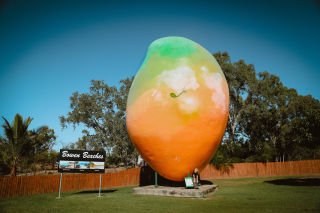 Bowen
Bowen is one of the undiscovered treats of Queensland and an ideal destination for those seeking a laid-back beach holiday.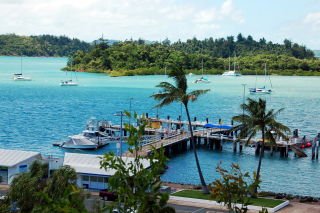 Shute Harbour
Shute Harbour, located near Airlie Beach, is the gateway to the Whitsunday Islands and resort destinations.
Check into our hotel Adina Brisbane today is a free day. Welcome Dinner at Hotel.
Day 2: (B,L,D) Sunshine Coast , Monduran, Emerald, Longreach
This morning after breakfast we drive to the Sunshine Coast were you are met by the pilot and hostess for your Air Safari. Departing the Sunshine Coast, we fly north to a small rural airstrip right in the middle of a citrus farm at Monduran, which has a history dating back 5 generations. After morning tea, we depart and fly to Emerald in Central Western Queensland, which had its beginnings in 1879. The region now produces 25% of Queensland's cotton. After lunch, we fly west to Longreach – the heart of outback Queensland and our stop for the night. We may have the opportunity to visit the luminescent light show at the famous Qantas Outback Founders Museum.
Our short flight this morning takes us to the town of Hughenden, where we will visit the Hughie – a Muttaburrasaurus skeletal replica and Mutt, his full-bodied mate. While at the Flinders Discovery Centre we will also see an impressive fossil collection of international standards. A stroll through the streets will reveal a series of sculptures from local artists depicting fossils and dinosaurs with a touch of the outback heritage.In the afternoon, we depart to our base for the next 3 nights and the highlight of this tour – Undara, and the famous Lava Caves.
Day 4: (B,L,D) Undara, and the famous Lava Caves
Undara is a place where you can explore natural geological wonders, enjoy the comforts and hospitality of a unique outback setting. And where the local wildlife are as abundant as they are at home in their surroundings. Undara Experience delivers the essence of the Australian Outback. From the natural landscape of rolling savannah plains and ancient lava tubes, to the warmth and hospitality of your hosts and the variety of flora and fauna. The day begins with bird song and ends with a golden sunset. We will take a tour of the area, which includes an excellent concentrated visit to the lava tubes, plus other interesting environmental, geological and historical features pointed out and explained by your Savannah Guide. Easy fitness level with boardwalks and steps.

Day 5: (B,L,D) Chillagoe, Copperfield Gorge, Undara
This morning, we take a short flight to Chillagoe, featuring spectacular limestone caves, small galleries of Aboriginal rock art, jagged limestone outcrops and an historically significant mining site. This park is rich in natural and cultural heritage. After lunch, we board our aircraft for the second short flight of the day to Einasleigh Hotel, Circa 1910, which was in the middle of this typical Queensland mining town and the location of Copperfield Gorge. This area is the boundary of the Undara lava fields and here the river has cut through a lava fissure which gives us a completely different aspect of the lava flow. A quick 15 minute flight has us back at Undara. This evening we enjoy a big sky sunset with sparkling wine and cheese while your Savannah Guide unlocks the secrets of this timeless land. Then, at dusk, be taken to the entrance of a lava tube for a nature experience you'll never forget. Thousands of tiny insect-eating micro-bats emerge from the darkness to find food which, in the warmer months, attracts Pythons and Brown Tree Snakes that hang from the trees and strike out at the bats to capture a meal. This is a once in a lifetime nature experience.
This morning we depart and head south to Charters Towers where we will have the opportunity to enjoy a historical town tour and find out the rich past of this gold mining town. In 1890 there were no less than 65 hotels registered in this town reflecting the many thirty miners looking to make their fortune! It is suggested that there is more gold remaining underground today than all the gold that was mined during the gold rush. We depart and head South East to the coastal town of Bowen, which holds the title of North Queensland's oldest town and the Mango capital. Mangoes originate from south-east Asia, in particular India and in the late 1800's, Mr Sandrock, the then Bowen harbourmaster, collected seeds and planted them on his property, along with a Mr McDonald from Adelaide Point. From these seeds the delicious, stringless Kensington Pride Mango was developed. To date, the name Kensington Pride is still correct, but the variety is now more widely known as the Bowen Mango or Bowen Special and it is still considered the king of all mangoes. We stay overnight in Bowen.
Day 7: (B,L,D) Whitsunday Island (Scenic Flight), Hamilton island, Sunshine Coast
Departing Bowen we take a short and scenic flight over the Whitsunday Islands and take a birds eye view of why this area is so popular. We will even get to see the famous Heart Reef before flying over Hamilton Island and landing at Shute Harbour for Morning Tea. We fly to to our next destination, Rockhampton, know as the Beef Capital of Australia for a stop while we may enjoy a steak for lunch! Our last flight on this amazing tour which took us from the Outback to the Beach takes us over the coastline and some stunning scenic areas, passing over the K'gari National Park in Fraser Island then over the coloured sands, Noosa and our final destination, the Sunshine Coast Airport were your tour has ended.

If you would like to extend your stay please ask your consultant about our packages.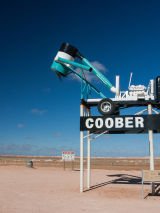 Members from: $8,759 P.P Twin Share
*All prices are per person, twin share in AUD. Itinerary, hotels and inclusions are subject to change. Itinerary, pricing and service providers are subject to change should the necessity arise. Ask our consultants about the latest flight deals to add onto your tour. Min numbers for the tour to operate is 8. Non-refundable deposit: 10% of fare per person when booking. Should you cancel within 60 days prior to departure, all payments are non-refundable. for more terms and conditions please visit www.nationalseniorstravel.com.au