Mount Gambier and Umpherston Sinkhole escorted by National Seniors Travel
---
A tour that uncovers South Australia's hidden gems. Venture beyond the extraordinary with National Seniors Travel.
Members from: $1,729 P.P Twin ShareNon-members from: $1,805 P.P Twin ShareSolo traveller from: $2,075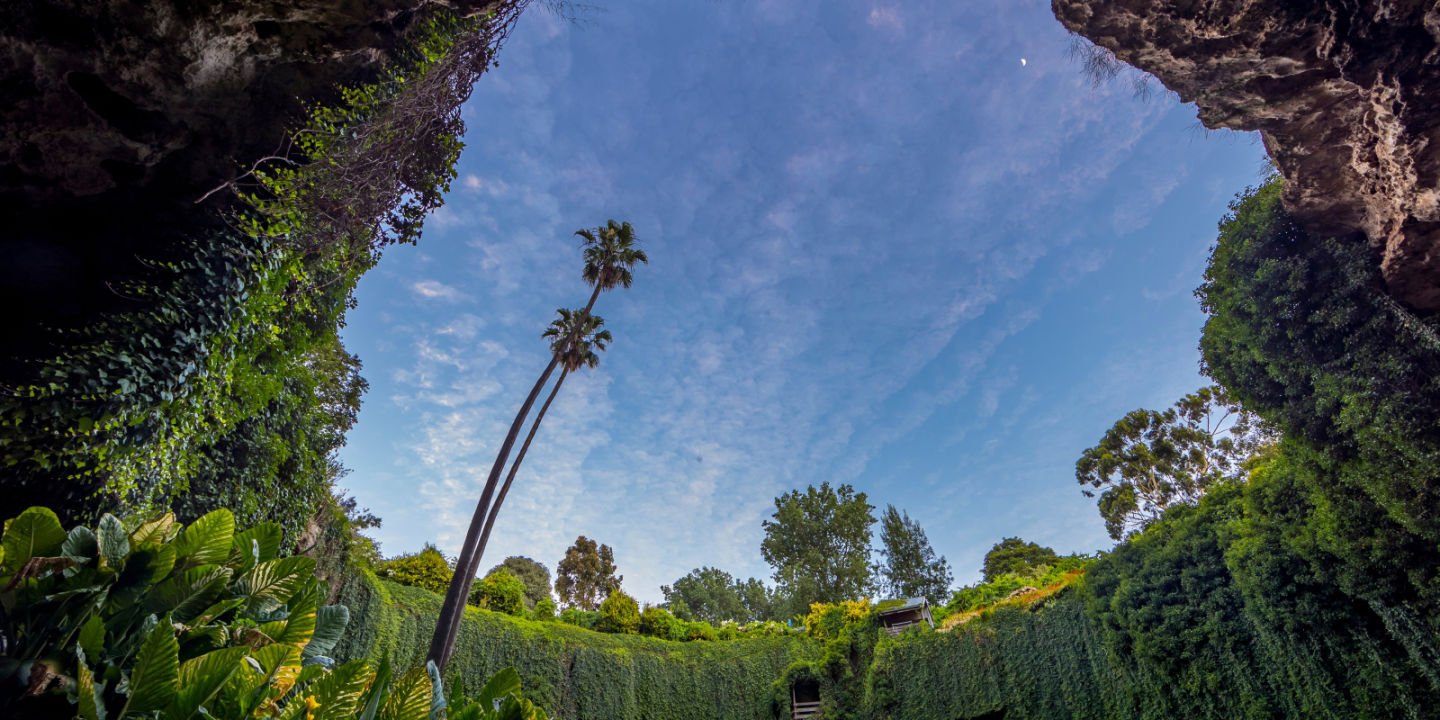 Type

Escorted by National Seniors Travel

Destination

Australia

Supplier

National Seniors Travel

Booking Code

NSTMGHGUS

Departs

13 March 2022

14 March 2022
With its boundless volcanic landscapes, enchanted vineyards and vibrant ecosystem, South Australia's Limestone Coast is a magical place to explore. Nestled in amongst a network of limestone caves, Mount Gambier is home to some of the most fascinating and beautiful attractions in the region. From dazzling crater lakes sheltering ancient marine fossils, to beautifully decorated sinkholes, Mount Gambier will inspire your curiosity and impress you with its creative charm.
While exploring the outskirts of Mount Gambia, the luminous Blue Lake is an unmissable scene. Fringed by a volcanic crater of porous limestone and craggy shrubs, the Blue Lake's pristine, clear water is a breathtaking sight. Thanks to geological aquifers that keep the deep water perfectly clear, the crater-lake supplies the town with both drinking water, and their most treasured natural jewel. A beautiful but mysterious landmark, the lake harbours many secrets. The stunning vibrant blue switches abruptly to steel grey in April, remaining this way until November each year when it transforms back to vivid blue just as suddenly. Although likely caused by the impact of seasonal warmth on the lake's mineral composition, scientists aren't sure exactly why this phenomenon occurs.
While the Blue Lake is untouched nature at it's finest, Mount Gambier's Umpherston Sinkhole is a more creative type of beauty, but no less special. When a network of underground limestone caves collapsed around 1880 leaving a water-filled sinkhole, local icon James Umpherston took it upon himself to use the space to cultivate an abundant oasis-garden for the locals to appreciate. Umpherston reportedly ran scenic tours by boat, where locals relished in the opportunity to escape the summer heat and hide away in the enchanted garden.

As afternoon shade slowly envelopes the garden, and cool night air begins to settle, the wonderful garden continues to delight. Possums wake from their daytime slumber and playfully nibble on fruit as they dance through the hanging ivy. Eagerly interacting with visitors, the nocturnal animals are a lively part of the local ecosystem, and can be very amusing to watch. With tasteful lighting illuminating the sinkhole until very late, after dark is a wonderful time to continue exploring the enchanted garden, discovering its many hidden crevices and taking in new floral scents. Although Mount Gambier is home to a diverse collection of caves and sinkholes, the Umpherston hidden garden holds a special reverence for many locals as a place of community, revived history, and a deep appreciation of nature – a local treasure that simply must be experienced.

For interstate guests travelling on tour, pre and post accommodation is included in your price as the tour starts early and finishes late. Your travel dates begins on the 13 March 2022 and finishes on the 19 March 2022 these are free days to fly in and out of the tour. Flights are not included in the price. Extension packages are available to anyone looking to extend their holiday beyond the tour please chat to your consultant for more details.
Local members Prices (no pre and post accommodation included):
Members Price: $1729 per person twin share
members price $2075 per person solo traveller price
Non-Members Price: $1804 per person twin share
Pricing: Interstate Guest Prices: Pre and post accommodation has been included in your price .

Members Price: $1985 per person twin share
members price $2499 per person solo traveller price
Non-Members Price: $2060 per person twin share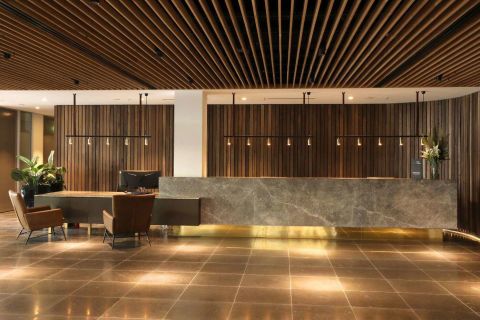 Adelaide Rockford Hotel
Novotel Adelaide Rockford hotel is a contemporary 4 star hotel located in the bustling West End's art precinct. Centrally located in the CBD the hotel is within minutes walking distance to Adelaide Oval, Convention Centre, Casino, Shopping and Dining precincts.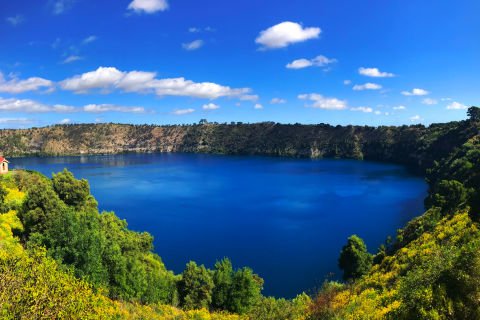 Blue Lake
Whilst offering many awe-inspiring scenic spots of Mount Gambier and its volcanic crater, the Blue Lake also boasts a vibrant cobalt blue colour during the months of December through to March each year.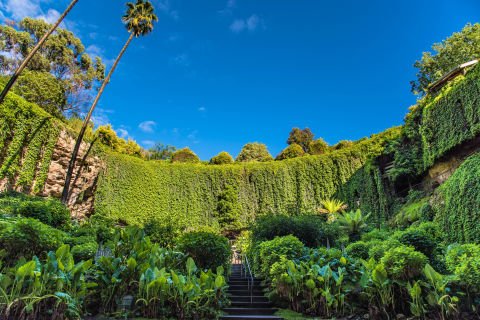 Umpherston Sinkhole
The beauty of the Umpherston Sinkhole has to be seen to be believed. Appreciate its size and depth from the viewing platforms at the top of the sinkhole, then walk down into the sinkhole, along the terraces and behind the hanging vines.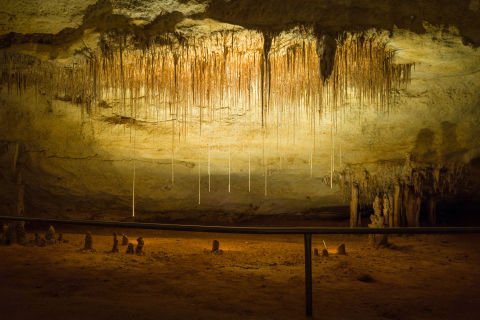 Naracoorte Caves National Park
For over 500,000 years giant marsupials such as the wombat-like Diprotodon, Thylacoleo the marsupial lion and giant kangaroos roamed the Limestone Coast, with many of their fossils now on display.
Robe
Soak in the seaside scenery on a coastal walk and stop for a photo at the insta-famous Cape Dombey Obelisk.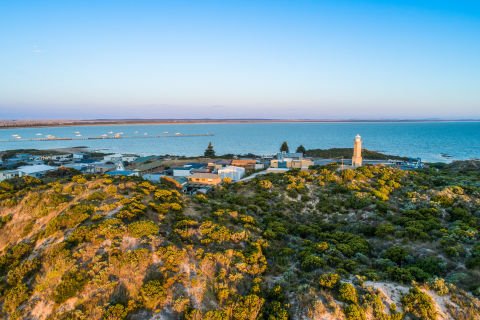 Beachport
Beachport, nestled on the northwestern tip of Rivoli Bay, is an isthmus with the sea on two sides and Lake George to the North. Sandy beaches stretch around Rivoli Bay offering surf, and safe swimming.
Free Day 13 March 2022 Adelaide
This is a free day to explore Adelaide or relax before our adventure begins tomorrow.



Accommodation: Adelaide Rockford
Day 1: 14 March 2022 Mt Gambier
From Adelaide we travel via Murray Bridge and Tailem Bend, then we take the scenic drive through the Coorong National Park. This afternoon we arrive in Mt Gambier with time to check into our accommodation and freshen up before dinner..



Meals: Breakfast (for guest booked on the pre accommodation), dinner

Accommodation: Quality Inn Presidential
Day 2: 15 March 2022 Exploring Mount Gambier
Mount Gambier has a population of about 24,000 people. Their water supply comes from the famous Blue Lake - one of the lakes within the three craters of the volcano. Between November and April, the steely grey waters of the lake changes to a brilliant blue, almost overnight. There are many theories about why this occurs but scientists continue to be baffled by this yet to be explained phenomenon. The city also boasts beautiful parks and gardens, caves and sinkholes. An interesting mix of galleries, museums and markets provides an insight into the culture and arts of the town. This morning we are joined by a "local" who will take us on a city tour including the Blue Lake and the Umpherston Cave - a sinkhole that has been landscaped with terraced gardens close to the city centre. It is an impressive garden with palm trees reaching to the sky and plants hanging over the edges of the sinkhole. We head into town for some free time to purchase lunch, (Passengers own expense) before our afternoon visit to the National Trust Old Court House, built in 1865. This captivating limestone and dolomite building still has the original courtroom furniture. We view the judge's chambers, inspect the cells and view photographic representations of past events. This afternoon we return to our motel to freshen up before heading to Nelson just over the border in Victoria. It is here where the beautiful Glenelg River, which flows through the Lower Glenelg National Park, enters the Southern Ocean. The very best way to see the national park is by boat and so today we have arranged a river cruise to see this dramatic region. After a fabulous cruise and a great BBQ Dinner we re-join the coach and return to Mt Gambier.



Meals: Breakfast, Dinner
Day 3: 16 March 2022 Penola, Naracoorte Caves and Coonawarra
Just 50 kilometres north of Mount Gambier is the delightful village of Penola. The town was established in the 1850's and has a colourful history. Fortunately a lot of this history has been preserved and is on display along Petticoat Lane and throughout the Saint Mary MacKillop Interpretative Centre. We see and hear the story of the co-founders of the Institute of the Sisters of St Joseph of the Sacred Heart – initially to provide a Catholic education for poor, isolated and rural children. The Interpretative Centre brings together the other buildings on the site – the School House, the Church, Shrine and Old Convent around a central square and a reflective pool that adds stillness and peace to this special site. Adjacent to the Interpretative Centre is Petticoat Lane. This intriguing heritage site portrays the pioneer living standards of the 1890's. The story of Christopher Sharam, his wife and 15 children is detailed at a site just behind the original slab hut cottage. North of here is the Wonambi Fossil Centre located within the Naracoorte Caves National Park. Here we have the opportunity to step back in time' and discover what Naracoorte was like over 200,000 years ago. The Centre contains fossil displays and a walk-through diorama with life-sized models of extinct animals in their ancient habitats. The interpretive centre also illustrates how the caves have acted as pitfall traps, dens and roosts for more than 500,000 years, leading to the vast accumulation of skeletal remains of reptiles, birds and mammals. We have also arranged a guided tour of Alexander Cave and a light lunch. On our return to Mount Gambier we visit the well-known Wynns of Coonawarra in the Coonawarra Wine District. The Coonawarra is quite small in area – the red soil region is about 14km long and up to 2 km wide. It lies over the top of limestone and has abundant water underground. The cool climate for much of the year adds to the recipe for good, often great, wines. On arrival back at the h
Day 4: 17 March 2022 Robe, Millicent and Beachport
This morning we drive to Millicent and take a look at a collection of murals representing the diverse history of the town. One mural features a historic pictorial of the bridge area and depicts Millicent in the 1890s. At the southern end of the town there is a mural depicting the era when this building served as a garage and features a sedan, ute and petrol pumps of the 50s. We then head to the popular seaside resort town of Robe. We meet our local guide who will take us on an informative tour of the area. The port of Robe is an old town, with streets of heritage cottages and public buildings and loads of character. Today we enjoy lunch (passengers own expense) and some free time to look around town. Next, we visit the seaside town of Beachport. It is situated on a rugged but beautiful stretch of coastline and offers some superb views of the coast on our return journey this afternoon. Whilst in Beachport, we stop to visit the Old Woolgrain Store which now houses an interesting museum, and then we make our way back to Mount Gambier for our final night's stay.



Meals: Breakfast, Dinner
Day 5: 18 March 2022 Heading Home
This morning we farewell our hosts and make our way to the Coonalpyn Silo, where we can stretch our legs and admire the stunning artwork. From here we head to The Bend racetrack where we stop for lunch overlooking the impressive motor racing circuit. In Hahndorf we call into Beerenberg Strawberry Farm where we visit the farm shop and hear all about the numerous products this company sells. Late afternoon we arrive back in Adelaide to complete our tour.



Accommodation: Adelaide Rockford
Tour has ending this is a free day to fly home. If you would like to extend your stay please ask your consultant.



Meals: Breakfast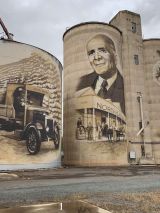 Escorted by National Seniors Travel
Members from: $1,555 P.P Twin Share
*All prices are per person, twin share in AUD. Itinerary, hotels and inclusions are subject to change. Itinerary, pricing and service providers are subject to change should the necessity arise. Ask our consultants about the latest flight deals to add onto your tour. Min numbers for the tour to operate is 26. Non-refundable deposit: $200 per person when booking. Should you cancel within 30 days prior to departure, all payments are non-refundable. Min numbers for this tour to operate is 20 people.