Lake Eyre and Flinders Ranges 2023
---
A Glistening Salt Pan spanning hundreds of kilometres, transformed by Desert Downpours Into a thriving oasis.
Members from: $4,895 P.P Twin ShareNon-members from: $4,995 P.P Twin Share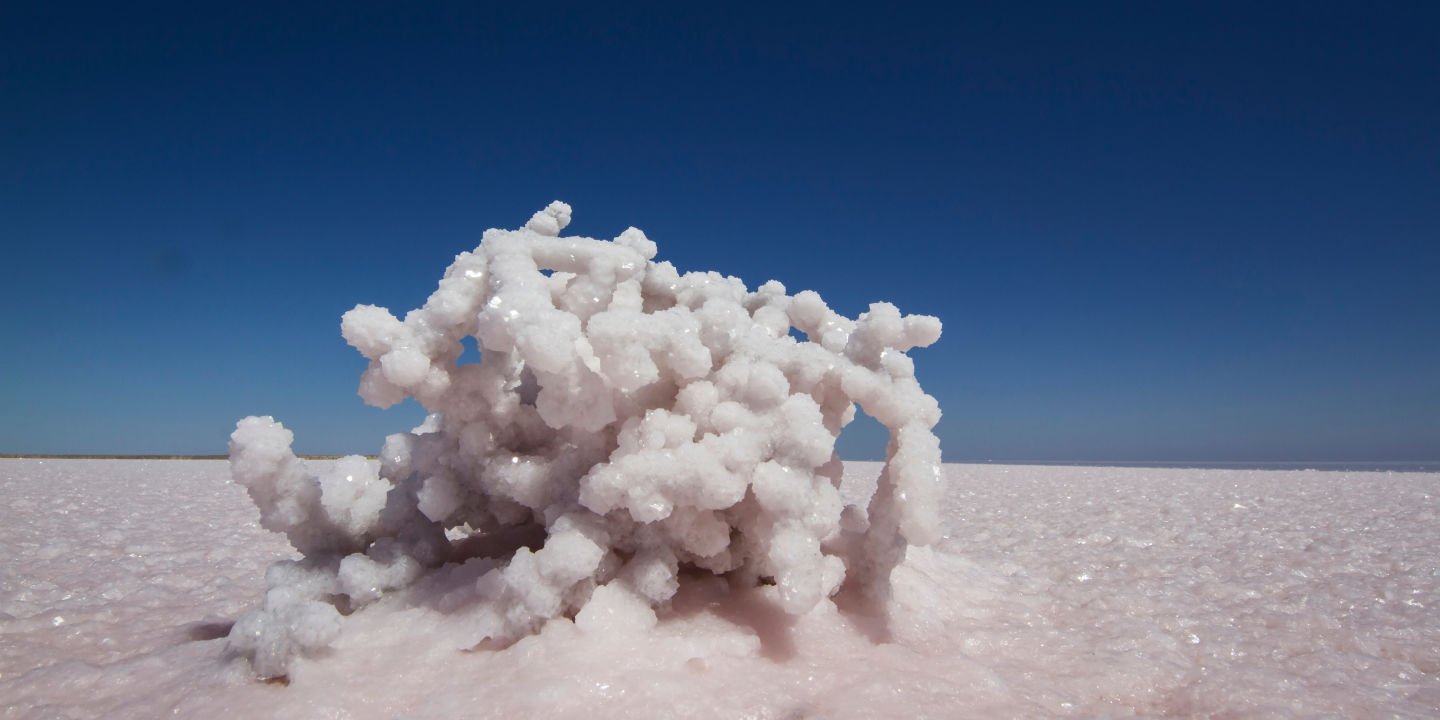 Type

Escorted Touring

Destination

Australia

Supplier

APT

Booking Code

GOLE7

Departs

27 June 2023

14 July 2023

30 September 2023

8 October 2023

16 October 2023
All-inclusive experiences in 8 locations

Expert Driver-Guide

18 meals, sightseeing, national park fees and airport transfers

Two scenic flights over Kati Thanda-Lake Eyre, the largest inland lake in Australia

Small group travel with a maximum of 22 guests

Travel in a custom-designed 4WD vehicle

Whether you see the lake brimming with water or bone dry, both are equally spectacular

Travel along the iconic Oodnadatta Track
Day 1 Arrive Adelaide, Wadlata Outback Centre, Port Augusta
Be met at Adelaide airport, where you will meet your driver and board your 4WD vehicle. Travel to Port Augusta, situated at the head of Spencer Gulf. This iconic town sits at the crossroads of Australia, where the Sydney-Perth and Adelaide-Alice Springs railway lines intersect. Today you'll also visit the award-winning Wadlata Outback Centre, where a walk through its 'Tunnel of Time' provides the perfect introduction to this magnificent region.



Stay: Port Augusta, Standpipe Motel



Daily :

Lunch Dinner
Day 2 Port Augusta, Marree
Traverse the Pichi Richi Pass, a heritage steam railway line. Stop for lunch at Parachilna's famous Prairie Hotel, a family-owned pub that was first licensed in 1876. Continue to the stunning Aroona Dam and admire the spectacular ochre-coloured pits, then call in at the ghost town of Farina before arriving at Marree.



Stay: The Marree Hotel



Daily :

Breakfast Lunch Dinner
Day 3 Marree, Kati Thanda-Lake Eyre, Birdsville
Set off along the Oodnadatta Track towards Lake Eyre South, where you'll walk on the dazzling salt flats subject to weather conditions. Keep an eye out for unusual creatures including the Lake Eyre dragon, as well as a variety of birdlife including corellas and wild emerald budgerigars. Afterwards, enjoy a pub lunch at William Creek and then board an included scenic flight over Kati Thanda–Lake Eyre, where you will be able to gain a bird's-eye view and true appreciation of this magnificent sight. Absorb the beautiful range of vibrant blue and pink hues – even when dry, the lake bed dazzles with its patchwork of geometric patterns. From this vantage point, you will see how it cuts an amazing track though the Simpson Desert, all the way from Queensland, as you head for Poeppel Corner and the Big Red sand dune, prior to landing at Birdsville. You will spend the night in Birdsville at the famous Birdsville Hotel.



Stay: Birdsville Hotel



Daily :

Breakfast Lunch Dinner
Day 4 Birdsville, Wilpena Pound
Depart Birdsville and follow the vastintermittent Diamantina River before returning to Marree via the eastern side of Lake Eyre North, the Cooper Creek and Lake Eyre South. Fly over the Marree Man, the largest geoglyph and work of art in the world, to this date little is known about its origin. Upon arrival, drive through the Flinders Ranges to Wilpena Pound and enjoy dinner at your hotel later this evening.



Stay: Two Nights, Wilpena Pound Resort



Daily :

Breakfast Lunch Dinner
Venture into Flinders Ranges National Park and follow in the footsteps of Douglas Mawson as you spend the morning in the geological site of Brachina Gorge, an important refuge for the endangered yellow-footed rock wallaby. After lunch, the afternoon is yours to explore at leisure. Perhaps embark on a guided walk to the spectacular Wilpena Pound, a natural amphitheatre of mountains in the heart of the national park. Alternatively, take a scenic flight over Wilpena Pound to gain a true appreciation of this natural wonder (additional expense).



Daily :

Breakfast Lunch Dinner
Day 6 Wilpena Pound, Clare Valley, Adelaide
After breakfast, drive to the world-renowned wine growing district of the Clare Valley. Here, enjoy lunch at Skillogalee Winery, showcasing the exceptional locally grown produce and wines of the region. Later, return to Adelaide, where you will enjoy a farewell dinner at your hotel.



Stay: Adelaide, The Playford



Daily :

Breakfast Lunch Dinner
After breakfast, be transferred to the airport for your onward flight.



Daily :

Breakfast
Published prices are valid at the time of publication but are subject to change. They may be varied by advertising or special offers, or changed after the publication date for any reason, including without limitation, to cover changes in government taxes and charges, exchange rate variations, fuel surcharges, airline charges, a force majeure event or other material increases by suppliers. The most up to date pricing may be found on our website – www.aptouring.com.au. Prices will be confirmed at time of booking and honoured for up to seven days. Once the security deposit is paid the price will be guaranteed. All holidays are subject to availability at the time of booking.

Please see important information listed under Special Conditions for relevant deposit and final payment terms.