Gourmet Food and Wine Sojourn escorted by National Seniors Travel
---
When it comes to food and drink, South Australia truly is the land of legends.
Members from: $3,749 P.P Twin ShareNon-members from: $3,824 P.P Twin ShareSolo traveller from: $4,369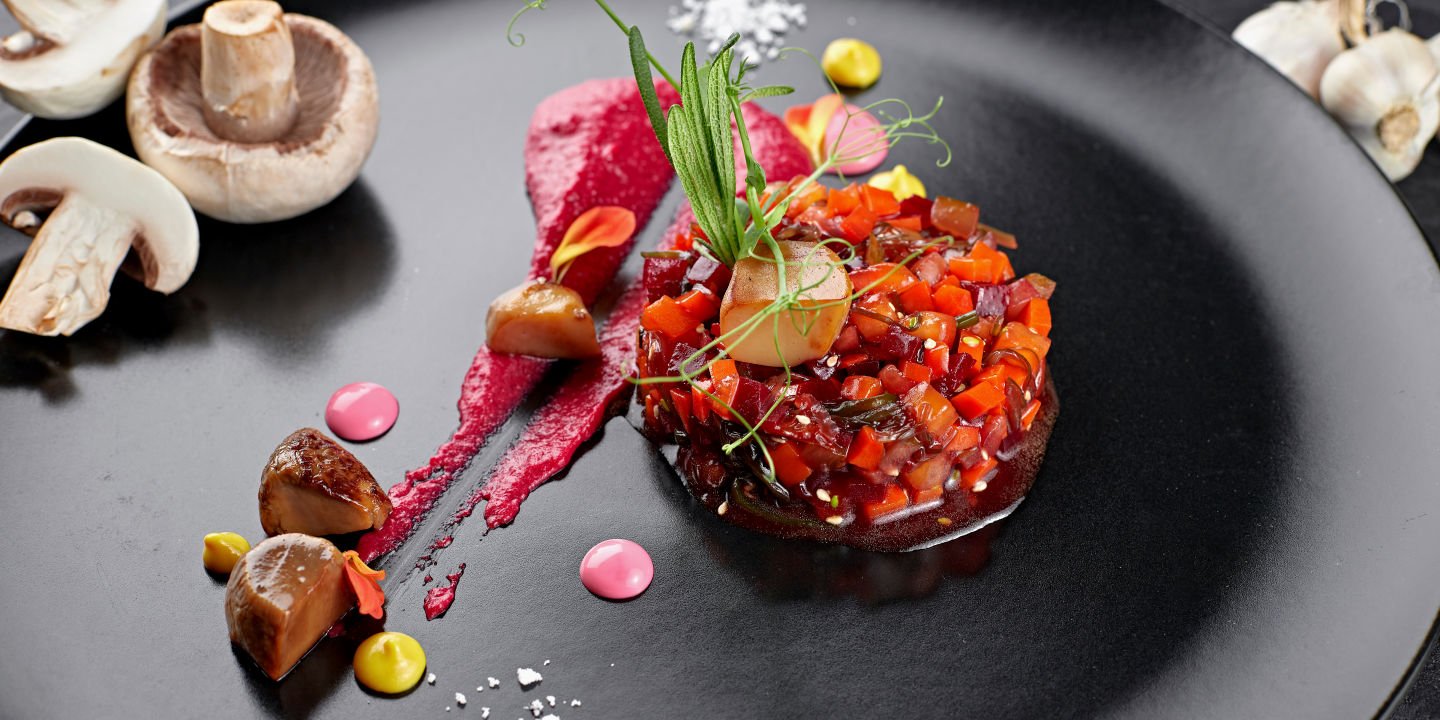 Type

Escorted by National Seniors Travel

Destination

Australia

Supplier

National Seniors Travel

Booking Code

NSTGFWS

Departs

21 February 2022
When it comes to food and drink, South Australia truly is the land of legends. From culture-rich Adelaide to the lush Adelaide Hills; the bountiful Barossa to the Eyre Peninsula; our state has been named a Great Wine Capital of the World and is home to an all-star cast of world-famous chefs, winemakers and producers. Adelaide is a culinary playground with a smorgasbord of cuisines on offer. Steeped in history and drenched in class, wash it all down at booming city bars, regional distilleries, cellar doors and wineries.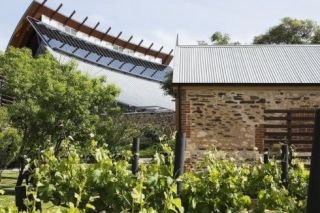 The National Wine Centre
It's your chance to experience the winemaking process from the vine to the bottle through our interactive Wine Discovery Journey.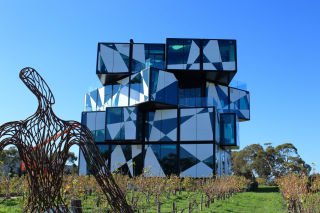 d'Arenbergs Wines
One of the most unique experiences in this region is a visit to d'Arenberg wines, home to The Cube. The five-storey structure created by Chester Osborn, was inspired by the complexities and puzzles of winemaking.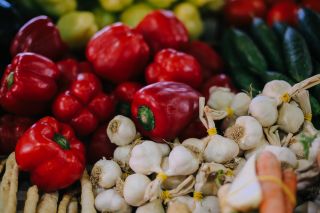 The Central Market
The Adelaide Central Market is busy and buzzy and has achieved almost 150 years of growth to become the largest undercover market in the Southern Hemisphere.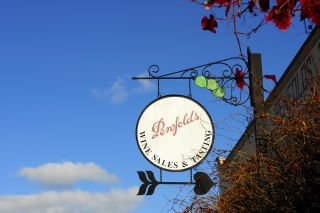 Penfolds Magill Estate
From the beginning in 1844 to today, the merging of science, art and innovation has driven Penfolds to become one of Australia's most famed and respected winemakers. Tonight enjoy a 5 course dinner.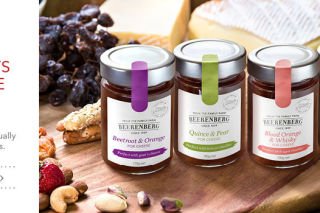 Beerenberg Strawberry Farm
The first batch of strawberry jam in 1971 was the start of Beerenberg as we know it today, a thriving family-owned farm, tourist destination and manufacturer of the best tasting jams, chutneys, sauces and dressings.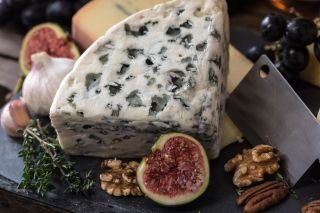 Woodside Cheese Wrights
Taste a variety of hand-crafted cheese, some of which are seasonal and are only made when the milk is perfect for each cheese style. Now, you can't have something savory without something sweet!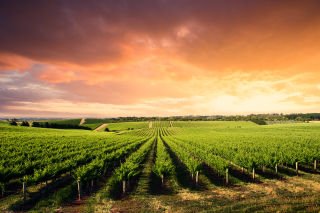 Barossa Valley
Meet culinary legends and sink your teeth into mouth-watering food and wine around Barossa Valley.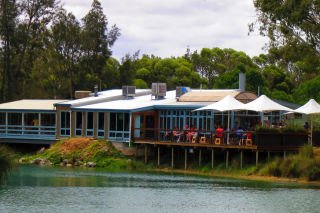 Maggie Beers
Maggie Beer and her family are still involved in the day to day running of the venue, where you can taste the fruits of all those years of developing delicious food and wine products.
DAY 1: Arriving in Adelaide Monday 21 February 2022
Welcome to our 7-day tour indulging in Adelaide and surrounding wine regions. The morning will give guests the opportunity to fly in the morning and early afternoon. Late afternoon we make our way to the National Wine Centre. Located in the south east corner of the Botanic Gardens the National Wine Centre was opened in 2001 to provide interpretive, educational and entertainment facilities, representing every wine region in the country. The National Wine Centre also provides a local and international focus for an industry which continues to grow as a major source of export earnings and prestige for Australia. We have a structured wine tasting here followed by a 3 course dinner at The National Wine Centre.

Meals: Dinner
Accommodation: The Hilton Adelaide | 3 nights
Day 2: McLaren Vale Tuesday 22 February 2022
This morning we will be heading to the Southern Vales Wine Region. Shiraz vines nestle between rolling hills and a rugged coastline – a truly magical location that captivates locals and visitors alike. This perfect blend of wine region and laid back Aussie beach lifestyle has created a melting pot for all things culinary, vinous and artistic. We have some free time to look around several of the small shops, then arrive at Lloyd Brothers for a tasting of their premium olives, olive oil and wines. Next we are off to visit the imposing iconic "CUBE" owned by d'Arenbergs Wines. We are greeted by a d'Arenberg wine ambassador and are guided through the ground floor Alternate Realities Museum before heading up to Level 4s' premium bar to the tasting room with panoramic views over the area for a tasting of 6 wines. On our way down we divert to level 2 to experience the Salvador Dali sculptural exhibition and enjoy lunch at d'Arry's Verandah Restaurant. We complete our day with a Gin Masterclass at Settlers Spirits before heading back to Adelaide.

Meals: Breakfast, Lunch at d'Arrys Verandah Restaurant
Day 3: Adelaide Central Markets Wednesday 23 February 2022
This morning we visit Adelaide's famous Central Market in the heart of the city. The Central Market has over 80 stalls and is South Australia's most visited tourist attraction. During the Adelaide Central Market Tour, taste a delicious selection of foods from South Australian artisan food producers, meet the suppliers, Stallholders and producers whose families have traded the Market for generations. We have lunch at the markets and then the afternoon is free, before we transfer just outside the CBD area to the iconic home of Penfolds Magill Estate for dinner. The winery exudes the charm and character of its founders, whose pioneering spirit brought their family name into the homes of the Australian people more than 150 years ago and inspired the creation of Australia's greatest wine - Penfolds Grange, in the 1950s. Penfolds has since grown into Australia's most famous wine and its home, Magill Estate, has evolved into a truly unique venue.

Meals: Breakfast, lunch included at Central Market Tour, 5 Course Dinner at Magill Estate
Day 4: Adelaide Hills And The Barossa Valley Thursday 24 February 2022b
This morning we make our way to Beerenberg Strawberry Farm where we are welcomed and listen to a staff member regale the story of the farm and its products. We have some free time to look around Hahndorf then we are off to lunch at the stunning larger winery of The Lane. This is where we discover the subtlety of The Lane Vineyard's single vineyard wines paired with a harmonious menu featuring the best South Australian produce. This afternoon we call Woodside Cheese Wrights. Taste a variety of hand-crafted cheese, some of which are seasonal and are only made when the milk is perfect for each cheese style. Now, you can't have something savory without something sweet! The Melba's Chocolate and Confectionery Factory it's a great chance to do so! The Factory produces old Australian favourites using 1940's era chocolate and confectionery making equipment. From here we make our way to the Barossa Valley, another iconic world-renowned wine region.

Meals: Breakfast, lunch at the Lane Vineyard
Accommodation: Barossa Wiental 2 nights
Day 5: Barossa Valley Friday 25 February 2022
Our time in the Barossa Valley begins with a visit to Seppeltsfield Wines. The winery was established in 1851 and despite a severe economic depression for the wine industry generally in the 1870s, Seppelts continued to expand and a new winery was built in 1888. Today it is one of the most famous wineries in Australia. Our host will meet us on arrival to take us on a tour of the estate embarking on a Village Discovery tour visiting Jam Factory Craft + Design studios, Vasse Virgin skin care sampling, finishing the tour with a Cellar door wine tasting! We dine in FINO restaurant for a delicious lunch of Barossa fare. Ending our visits today is a place that will hit our sweet spot. The Barossa Valley Chocolate Company – what a way to top off our days touring!

Meals: Breakfast, lunch at FINO restaurant
Day 6: Barossa to Adelaide Saturday 26 February 2022
Our morning visit today is at one of the Barossa's most famous residents – Maggie Beers. We look through the farm shop and have a cooking demonstration before heading to St Hugo Winery. Feed all your senses as you sip and cook your way through a menu personally hosted (and seasoned) by our Chef. In this experience you'll not only be a 'chef for a day' but you'll gain a real understanding of the relationship to wine and food that flows through everything we do here in the St Hugo kitchen. This experience is hosted in the beautiful historical surroundings of the Jacob's Family Estate, just a short stroll from the St Hugo cellar door. This afternoon we head back to Adelaide for our final night of the tour.

Meals: Breakfast, lunch at St Hugo's
Accommodation: The Hilton Adelaide
Day 7: Heading Home Sunday 27 February 2022
We have a free morning for local sightseeing or some last-minute shopping. Our transfer will be ready to take us to the airport late morning.

Meals: Breakfast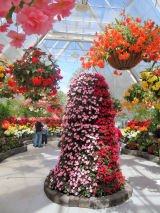 Escorted by National Seniors Travel
Members from: $825 P.P Twin Share
Escorted by National Seniors Travel
Members from: $1,279 P.P Twin Share
*All prices are per person, twin share in AUD. Itinerary, hotels and inclusions are subject to change. Itinerary, pricing and service providers are subject to change should the necessity arise. Ask our consultants about the latest flight deals to add onto your tour. All itineraries are subject to change due to occasional restrictions in opening times/days of some attractions, e.g. churches, wineries etc. We cannot be held responsible for any changes due to closures, inclement weather etc. For more details on our terms and condition please visit https://nationalseniorstravel.com.au/terms-and-conditions. Non-refundable payment unless we cancel the tour due to Government Announcements. Min numbers for group is 25 to depart.