Cycle South Australia's Wine Regions
---
Wind your way through wine country
Members from: $2,049 P.P Twin ShareNon-members from: $2,090 P.P Twin ShareSolo traveller from: $2,755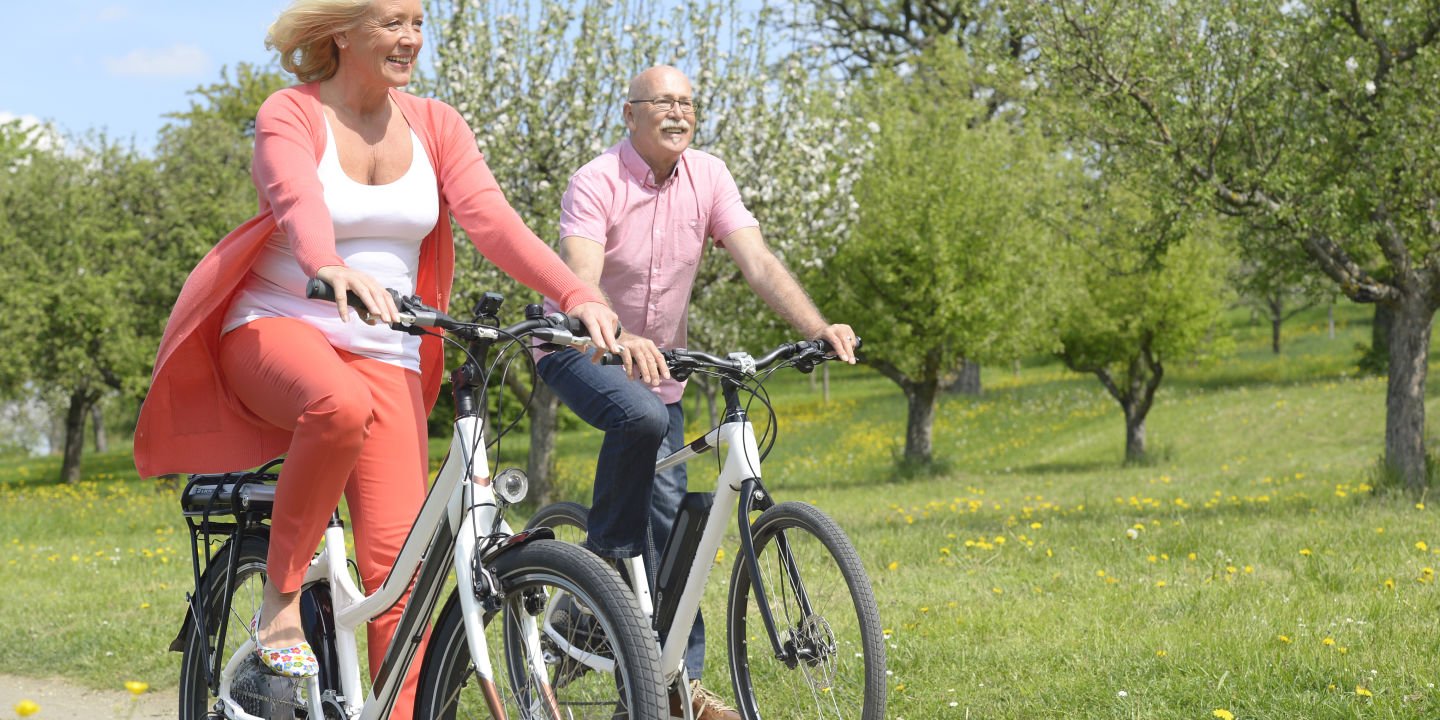 Type

Adventure/Cycling/Trekking

Destination

Australia

Supplier

Intrepid

Booking Code

PZXS

Departs

Multiple departures available. Enquire for more details.
Meals - 4 breakfasts, 3 lunches

Transport - Bicycle (e-bike available, subject to availability), Support Vehicle

Accommodation - Hotel/Guesthouse (5 nights)

Included activities
Penfolds Winery visit
Wine tasting at Maggie Beers
Skillogallee wine tasting & gourmet lunch
Wirra Wirra Wines wine making & tasting tutorial
Is there a better way to enjoy South Australia's renowned wine country than on a bicycle? If there is, we're yet to find it. Just a short distance from cosmopolitan Adelaide, this is a region well known for its natural beauty, welcoming people and of course delicious red and white wines. This cycling trip takes in the best of it at a pace set to enjoy rather than race. Get started in the very heart of vibrant Adelaide, one of the world's most liveable cities, then transport out to the nearby yet distinct wine regions. From the Barossa Valley – home of Australia's best-known red wine – to the northern Clare Valley (ripe for a drop of Riesling), and south to the birthplace of South Australia's wine industry, McLaren Vale, it's not just the wine that is diverse. The varied scenery, easy network of cycling paths, and support vehicle make this a trip for every rider.
Why you'll love this trip
Make the most of possibly our most relaxed cycling tour – ride just the best bits and be transported for the rest.

Experience the icons of Australian food and wine with visits to the likes of Penfolds, Maggie Beers, Seppeltsfield, and more.

Cycle on mostly traffic-free trails along the Clare Valley's Riesling Rail Trail, the Barossa Trail, and the Coast to Vines Shiraz Rail Trail in McLaren Vale.

Kick back in cosmopolitan Adelaide, one of the nine Great Wine Capitals of the World.

Discover more than just wine in the stunning and diverse scenery, from beautiful rural landscapes and historic sandstone cityscapes, to some of the finest local produce Australia has to offer.
Welcome to Adelaide and the start of your South Australian cycling adventure. There will be a Welcome Meeting at 6 pm this evening as you meet with your leader and fellow travellers for a brief run-down of the days ahead. If you arrive early, there are a heap of things to do in the state capital – check out Henley beach, take a walk along the Torrens, or visit the factory home of Haigh's, an Aussie chocolate icon. This evening, choose to get to know your fellow cyclists better with an optional group dinner out on the town.
Accommodation
Hotel (1 night)

Optional Activities
Haigh's Chocolate Factory Tour - Free

Meals Included
There are no meals included on this day.

Special Information
No included riding today
Day 2: Barossa Valley & Auburn
After breakfast leave the busy streets of Adelaide behind on a short (approximately 1 hour) drive out to the world-famous Barossa Valley. Arguably Australia's best-known red wine region, this is home to some of the finest wineries and local producers in the country, and today you will visit some truly iconic places. Experience your first taste of cycling in South Australia as you begin along the quiet pathways of the Barossa Trail, a fully sealed and traffic-free route that runs through the heart of this region. As you might guess from the name, the Barossa also has a strong German heritage dating back to the 1840s, and it's something you can still see today in the bakeries that produce traditional German breads and pastries, as well as the historic buildings. The trail itself is rated as 'easy' and you'll have ample time to enjoy the best of the region, including a stop at the Penfolds winery – home of Australia's legendary red wine, Grange – and Maggie Beer, perhaps Australia's best loved cook. At the end of the day, put your feet up in your vehicle as you transfer north (approximately 1 hour) to the Clare Valley and the small town of Auburn.

Included Activities
Penfolds Winery visit
Wine tasting at Maggie Beers

Meals Included
Breakfast
Lunch

Special Information
Today's cycling distance is approximately 25-30 kilometres.
Day 3: Clare Valley Riesling Rail Trail
Today you cycle the scenic Riesling Rail Trail in the famous Clare Valley. First established in second half of the 19th century, the trail was originally a railway line between Adelaide and Spalding that ran until the it was damaged by bush fires in the 1980s. It sat idle for the next 10 years, until a group of locals rejuvenated as a recreation trail – the first conversion of a railway line into a recreation trail for walking and cycling in South Australia. Starting at the restored Auburn railway station building, wind your way north through small towns and villages – including Penwortham, the first site of European settlement in the region, the historic Jesuit settlement of Sevenhill Cellars (the first winery established in the Clare Valley) and St Aloysius Church. Stop for a wine tasting and a memorable lunch at the nearby a winery best known for their varieties of white. From here it's a gentle and flat 10-kilometre ride on to the lovely old town of Clare and it's amazing selection of interesting historic buildings. Perhaps take a relaxing walk around town before settling in for the night.

Accommodation
Hotel (1 night)
Included Activities
Skillogallee wine tasting & gourmet lunch

Meals Included
Breakfast
Lunch

Special Information
Today's cycling distance is approximately 35 kilometres.
Day 5: McLaren Vale & Adelaide
Head south to McLaren Vale, running for 30 kilometres sandwiched between stunning coastline and low ridges, for a day of cycling along the Coast to Vines Rail Trail (also known as the 'Shiraz Trail'). Built along a disused rail corridor, this vehicle-free trail will take you past glorious scenery and superb wineries. Make an extended stop at the eccentric but acclaimed Wirra Wirra Winery for a platter lunch and exclusive tasting and tour. Wirra Wirra is an Aboriginal name meaning "among the gum tree" and the 125-year-old ironstone winery is still surrounded by the trees today. After your visit it's time to say goodbye to your bike and return to Adelaide for your final evening. Depending on what time you get back, why not relax in beautiful parks and churches besides the Karrawirra Parri (River Torrens) before choosing to round you your group for a final night's dinner with your new cycling friends.

Accommodation
Hotel (1 night)
Included Activities
Wirra Wirra Wines wine making & tasting tutorial

Meals Included
Breakfast
Lunch

Special Information
Today's cycling distance is approximately 32 kilometres.
Your South Australian cycling adventure comes to an end today. There are no activities planned and you are free to leave after checkout.

Meals Included
There are no meals included on this day.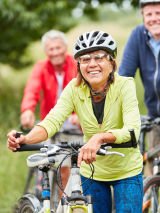 Adventure/Cycling/Trekking
Members from: $1,025 P.P Twin Share
Our trip prices are subject to variable and seasonal pricing, both of which are standard practice within the travel industry. This means our trip prices may vary at any time in accordance with demand, market conditions and availability. It is likely that different passengers on the same trip have been charged different prices. Your best option if you like the price you see is to book at that time. Any reduced pricing or discounts that may become available after you have paid your deposit will not apply. If you wish to cancel your booking to take advantage of a cheaper price, full cancellation conditions apply as set out below in clause 7 (Cancellation by You). The most up to date pricing is available on our website. Prices are based on currency exchange rates as of June 2020; note that prices may vary depending on which currency the booking is made. We reserve the right to impose surcharges up to 21 days before departure due to unfavourable changes in exchange rates, increases in airfares or other transportation costs, increases in local operator costs, taxes, or if government action should require us to do so. In such instances we will be responsible for any amount up to 2% of the trip price and you will be responsible for the balance. If any surcharge results in an increase of more than 10% of the trip price you may cancel the booking within 14 days of notification of the surcharge and obtain a full refund. Please note that a surcharge may be applied to a purchase made by credit card.