Brand New: South Australia's Silo Art Trail
---
Our escorted tour around South Australia's Outback is one of the most memorable you will discover in 2021.
Members from: $1,805 P.P Twin ShareNon-members from: $1,880 P.P Twin ShareSolo traveller from: $2,239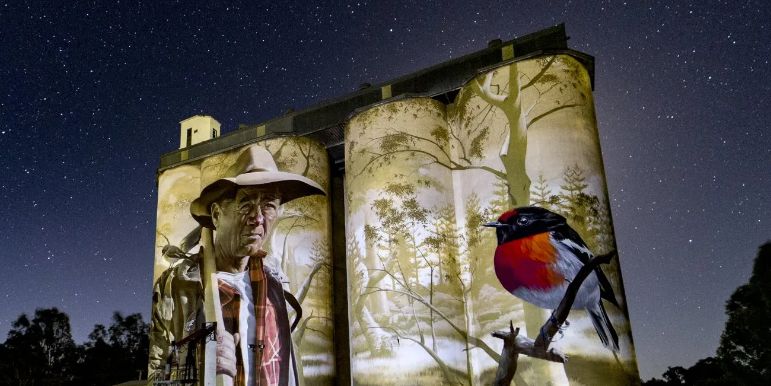 Type

Escorted by National Seniors Travel

Destination

Australia

Supplier

National Seniors Travel

Booking Code

NSTSATSA

Departs

3 April 2022

4 April 2022
Pre and Post Accommodation for interstate guest

Fully escorted with a hostess and National Seniors Travel Escort

4 nights accommodation on tour

Meals as per itinerary

Attractions as per itinerary

Silo Light Show

Adventure Cruise through Porter, Boston and Proper Bay, then see the sites of Stanford, Winters hills, Boston Island, The National Park and the City.
For interstate guests travelling on tour, pre and post accommodation is included in your price as the tour starts early and finishes late. Your travel dates begins on the 03 April 2022 (interstate guest) and finish on the 09 April 2022 (post accommodation added for interstate guest) these are free days to fly in and out of the tour. Flights are not included in the price. Extension packages are available to anyone looking to extend their holiday beyond the tour please chat to your consultant for more details.
Local members Prices (no pre and post accommodation included):
Members Price: $1805 per person twin share
members price $2239 per person solo traveller price
Non-Members Price: $1880 per person twin share
non- members price $2315 per person solo traveller non-members price
Pricing: Interstate Guest Prices: Pre and post accommodation has been included in your price .

Members Price: $2055 per person twin share
members price $2679 per person solo travellers
Non-Members Price: $2130 per person twin share
non-members price $2755 per person solo traveller non-members price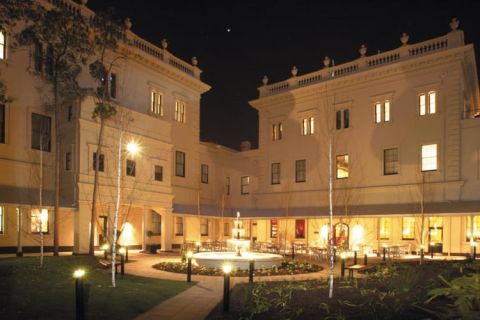 Adina Adelaide
Timelessly elegant, the Adina Apartment Hotel Adelaide Treasury, is conveniently located in the heart of Adelaide's vibrant CBD. Overlooking Victoria Square, the beautifully restored UNESCO recognised renovation is reflective of Adelaide's architectural beauty.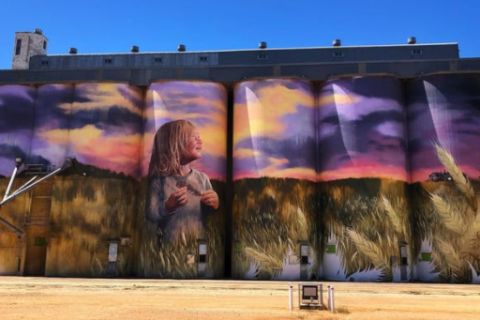 Kimba Silo Art
The mural stretches over five and a half Silos, standing proudly at over 60m wide and 25m high, making it one of the biggest silo's to date, and one of the biggest canvases in the world. An impressive 200L of Taubmans paint were used in the process, covering the overly-large surface area.
Wirrabarra Silo Art
Painted on a 28-metre silo, the artwork was finished just yesterday by Australian artist Smug, aka Sam Bates, who spent three weeks in a boom lift to perfect his creation.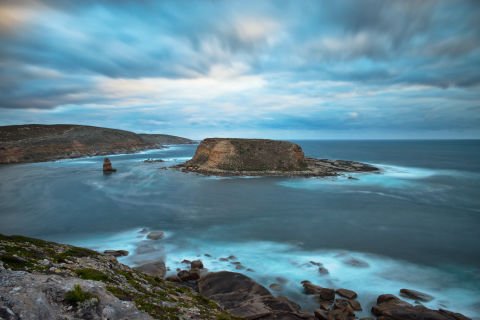 Port Lincoln
Experience this dramatic coastline on Thistle Island for yourself, and take photos that will last a lifetime.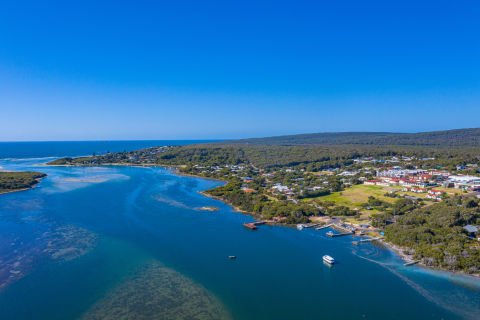 Port Augusta
Port Augusta's unique location means you can explore the inviting Spencer Gulf Waters. You can also discover the magic of the Outback or nearby Flinders Rangers.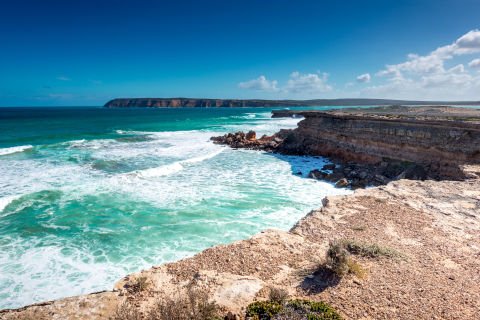 The Eyre Peninsula
The Eyre Peninsula boasts fantastic food and wine, luxury accommodation and abundant wildlife, but it's best known for its world-famous aquatic activities.
Interstate Guest Pre Accommodation Free Day for guests to fly in 3 April 2022
This is a free day for interstate guests to fly into day at leisure (breakfast is included for the next day)
AY 1: ADELAIDE TO PORT AUGUSTA 04 April 2022
Welcome to our 5 Day South Australian Art Silo Tour. Our first stop is in the small town of Farrell Flat where the Roseworthy-Peterborough railway line passed through in the late 1800s and early-mid 1900s. Using about 150 litres of paint, local Adelaide artists Jarrod Soden and Matthew Knights spent 140 hours painting the 30-metre tall silo that depicts the last train to pass through this historic township. A bit further on is Wirrabara which has joined the Art Trail after the incredible transformation of the Silo by artist Smug, aka Sam Bates. While pictures show the image, the quality of the work has to be seen to appreciate how good it really is. How the artist keeps a realistic image around the curves of the silos is truly amazing. Our overnight destination is Port Augusta and this is where we have dinner at the motel this evening. Day one ticks all the boxes.



1 night - Standpipe Golf Motor Inn, Port Augusta

Lunch at own expense, dinner in the motel
DAY 2: THE EYRE PENINSULA Tuesday 5 April 2022
This morning we travel to Whyalla - the gateway from the east to the Eyre Peninsula. On arrival we take a look at the brand-new Whyalla Jetty that was recently opened after the old jetty suffered fire damage. The unique shape and design of the Jetty makes Whyalla a big drawcard for the region. In Cowell we will be stopping to take a look at the painted Silo's where the star is local identity Lionel Deer and his camel Diamantina. Mr Deer is most known in the Cowell community for bringing his camels to the Cowell Christmas Pageant for over 30 years. Lionel represents much of what the fabric of Cowell is made of, a true larrikin with a heart of gold. Our next visit is to Cowell Jade and Gemstones. Cowell is famous for being home to Australia's only commercial jade mine which produces rare black jade, as well as the more common greens and also some very colourful marble. We have lunch at the Franklin Harbour Hotel, before we visit another silo, depicting an interpretation of two boys jumping off the Tumby Bay Jetty that we take time to look at. Continuing south along the Lincoln Highway, we arrive in Port Lincoln, our base for the next two nights at the Port Lincoln Hotel.



Accommodation: Port Lincoln Hotel (2 nights)

Meals: Breakfast, Lunch, Dinner
DAY 3: PORT LINCOLN Wednesday 6 April 2022
Port Lincoln is located on one of the world's largest protected natural harbours. Boston Bay an area more than 3½ times the size of Sydney Harbour! We spend the morning with Adventure Bay Charters taking a cruise through Porter, Boston and Proper Bay, then see the sites of Stanford, Winters hills, Boston Island, The National Park and the City. Visit aquaculture sites and taste the local produce. All this sea air will make us hungry so we stay at the Marina for lunch in the local Tavern. This afternoon we visit Constantia Designer Craftsmen – a truly unique attraction. Testimony to this firm's level of craftsmanship is the unprecedented honours bestowed by the International Guild of Master Craftsmen, Constantia being one of only six firms in the world to be made a fully accredited member. Constantia was commissioned to design and build the Table to the House of Representatives and the Hansard Table, the main tables for the new Parliament House in Canberra. Following our visit, the remainder of the afternoon is free.



Meals: Breakfast, Lunch, Dinner
DAY 4: PORT LINCOLN TO PORT AUGUSTA Thursday 7 April 2022
Leaving Port Lincoln, we arrive in Kimba, located at the hallway mark across Australia right at the top of the Eyre Peninsula. It's surrounded by endless wheat farms growing golden in the sunlight; which was the inspiration behind the concept for the silo art we are about to see this morning. It took the artist 26 days to complete using 200 litres of paint, over five and a half silos. Kimba is also home to the Giant Galah statue and we have lunch at the local pub, then head across to Iron Knob, birthplace of the steel industry in Australia and here we call into the Visitor Centre and Mining Museum. This afternoon we check into our accommodation for the last night of our tour, then we are off to Quorn, for the nightly Silo Light Show that displays an audio-visual celebration of the Flinders Ranges, the Pichi Richi Railways, local stories and other local heritage onto the Silo once the sun goes down.



Accommodation: Port Augusta

Meals: Breakfast, Lunch, Dinner
DAY 5: ADELAIDE HEADING HOME Friday 8 April 2022
Unfortunately, our tour has come to an end but before we make our way back to Adelaide and conclude our tour we will visit the highly acclaimed Australian Arid Lands Botanic Gardens. The Australian Arid Lands Botanic Garden features thousands of plants from Australia's low rainfall regions and is home to over 150 bird species. Enjoy peaceful walking tracks, stunning views of the Flinders Ranges and an informative guided tour. From the Gardens it's off to Wadlata Outback Centre where we take a walk through the award winning interpretative display the 'time tunnel'. At the Wadlata Outback Centre you can creep through the jaws of Max, a giant Ripper lizard to begin an unforgettable adventure. Journey back to when the dinosaurs first roamed this land in the Flinders Ranges, you'll meet the people who first owned, explored and settled in the region. In the G'Day Mate Theatre you'll meet the people who live here today. Learn about fossils, the Mound Springs along the Oodnadatta Track and the Outback's precious Opals and minerals. Go underground at Olympic Dam for a real blast. With our journey back in time complete we board the coach for the drive to Adelaide.



Meals: Breakfast
LAST DAY FOR INTERSTATE Saturday 9 April 2022
Post accommodation included for interstate guests. Breakfast is also included to the following day.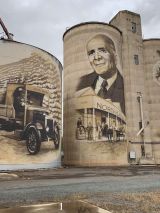 Escorted by National Seniors Travel
Members from: $1,555 P.P Twin Share
*All prices are per person, twin share in AUD. Itinerary, hotels and inclusions are subject to change. Itinerary, pricing and service providers are subject to change should the necessity arise. Ask our consultants about the latest flight deals to add onto your tour. Min numbers for the tour to operate is 26. Non-refundable deposit: $200 per person when booking. Should you cancel within 30 days prior to departure, all payments are non-refundable. Min numbers for this tour to operate is 26 people.