Begonia Festival Tour escorted by National Seniors Travel
---
The Ballarat Begonia Festival is an innovative garden-based horticultural festival that show cases our city's natural assets including our unique and rare collection of Begonias.
Members from: $825 P.P Twin ShareNon-members from: $900 P.P Twin ShareSolo traveller from: $1,029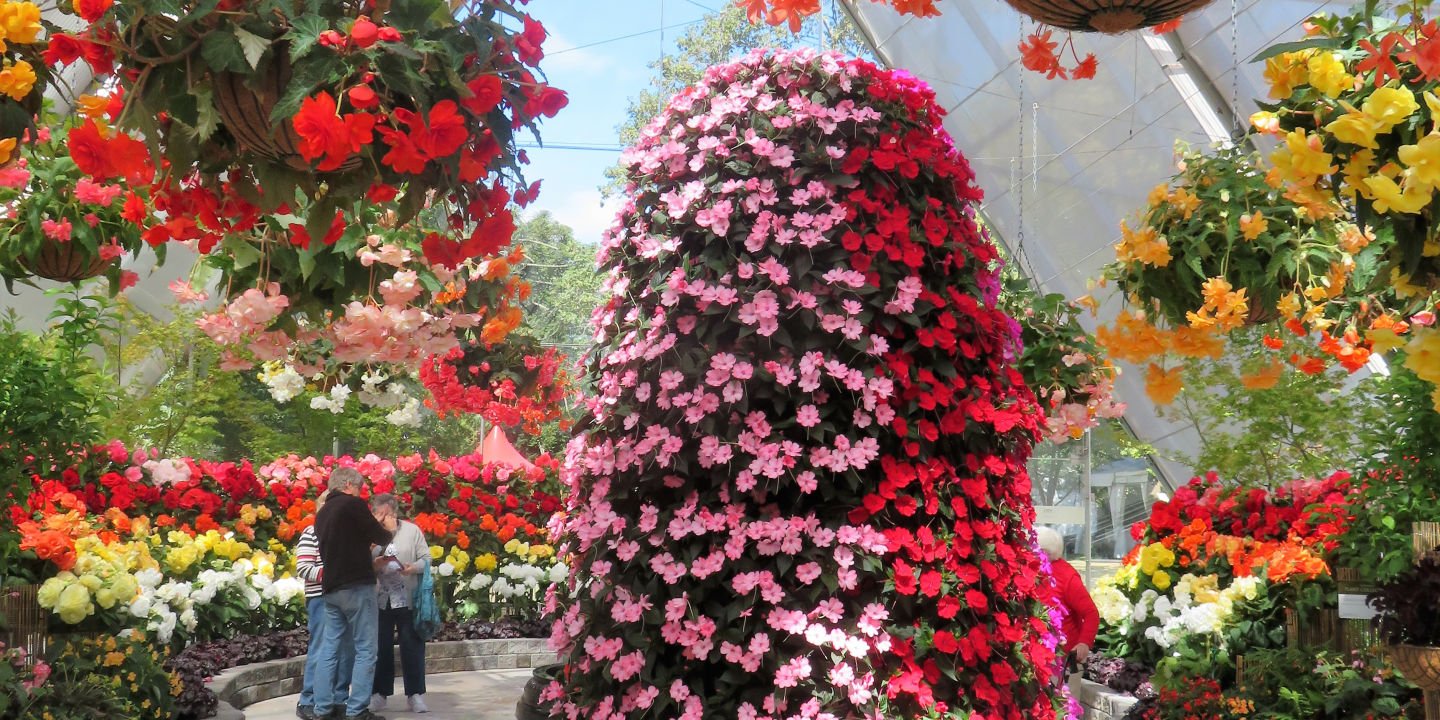 Type

Escorted by National Seniors Travel

Destination

Australia

Supplier

National Seniors Travel

Booking Code

NSTBFT

Departs

13 March 2022

14 March 2022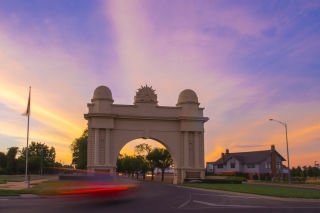 Ballarat
Discover for yourself why Ballarat is renowned for its award-winning attractions and unique visitor experiences.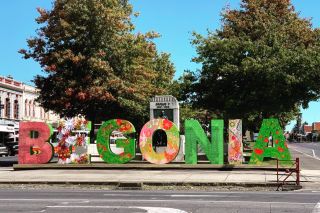 Begonia Festival.
The Ballarat Begonia Festival is an innovative garden-based horticultural festival that show cases our city's natural assets including our unique and rare collection of Begonias.
Frogmore Gardens
A large country garden of coloured borders, prairie style planting, long grass walks and extensive hedging and shrubberies all set in a park-like setting.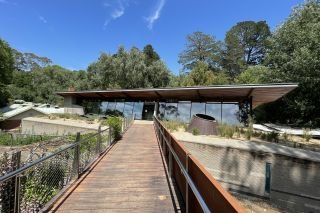 Hepburn Springs
Rest and rejuvenate in the enriching natural waters of Hepburn Springs, sample the bounty of the early Swiss Italian migrants, and discover a vibrant community of artists, healers, gardeners, writers and musicians.
For interstate guests travelling on tour, pre and post accommodation is included in your price as the tour starts early and finishes late. Your travel dates begins on the 13 March 2022 and finishes on the 17 March 2022 these are free days to fly in and out of the tour. Flights are not included in the price. Extension packages are available to anyone looking to extend their holiday beyond the tour please chat to your consultant for more details.
Local members Prices (no pre and post accommodation included):
Members Price: $825 per person twin share
members price $1,029 per person solo traveller price
Non-Members Price: $900 per person twin share
Pricing: Interstate Guest Prices: Pre and post accommodation has been included in your price .

Members Price: $979 per person twin share
members price $1,325 per person solo traveller price
Non-Members Price: $1,055 per person twin share
Free day Interstate guests arrive to Melbourne
This is a free day to explore or relax before our adventure begins tomorrow. Breakfast is included the next day for guests.

Accommodation - Ibis Melbourne
Day 1: (D) MELBOURNE – BALLARAT: Monday 14 March 2022
Departing Melbourne we express to Ballarat and arrive in time for the Power FM Begonia Festival Parade, an iconic community event and a key component of Ballarat's Begonia Festival. With around 10,000 people coming out to see what has been described as Ballarat's 'heart and soul on parade' it's going to be a great start to our festival visit. The Ballarat Begonia Festival is held on the foreshore of Lake Wendouree and is in the Ballarat Botanical Gardens. We can start off with the Gardeners Market where we can experience a variety of stalls selling meat and vegetable produce, crafts, plants, and much more. Here we can purchase some lunch (passengers' own expense) then have a chance to experience the Begonia Display at the Robert Clarke Conservatory. Every year for the past 60 years, the display has been the centre-point of The Festival, even hosting many royal visits, the most notable was a visit from the Queen in 1954. We have a relaxed afternoon before checking in to our hotel with time to freshen up before dining at one of Ballarat's great eateries.

brief visit to the Ballarat Tramway Museum, before taking a one-hour cruise on Lake Wendouree aboard the replica of the original Golden City Paddle Steamer. At the conclusion of our cruise we take a look through the small museum that shows historical photograph's, artefacts and records dating back to the late nineteenth century and then we settle into our hotel for the next 3 nights.

2 nights | Mercure Hotel Ballarat
Dinner in Motel | lunch at own expense
Day 2 (BLD): BALLARAT SIGHTSEEING: Tuesday 15 March 2022
After breakfast we embark on a tour of this historic gold mining city, with its outstanding heritage architecture. Next is a visit to The Eureka Centre, which explores the cultural impact of the gold rush and tells the stories of the men and women who risked their lives in the fight for miners' rights. Located at the historic site of the 1854 Eureka Stockade, the Eureka Centre is home to one of Australia's most iconic cultural objects – the Eureka Flag (The Flag of the Southern Cross). From the Eureka Centre we head back in to the city centre and for a scrumptious lunch at the historic George Hotel. Located opposite the George Hotel is the Art Gallery of Ballarat, it is the oldest and largest gallery in regional Australia. Established in 1884 as the Ballarat Fine Art Gallery, both the building and part of its collection is listed on the Victorian Heritage Register and by the National Trust of Victoria. After our visit to the Gallery we make our way back to the shores of Lake Wendouree to the Ballarat Tramway Museum, The Museum was formed to preserve the tramway experience that existed on the streets of Ballarat from 1887 through to 1971. Today we have chartered a tram which will take us along part of the original section of track on the shores of Lake Wendouree … our experience will include authentic methods of operations such as conductors and paper tickets. It's then time to head back to the hotel and again freshen up
before we head to Sovereign Hill for the new show called AURA that replaces Blood on the Southern Cross. AURA will tell the story of Gold throughout the ages; from its original formation and the Gold rush, to the enduring allure of Gold today. We will be instantly transported into an immersive multi-sensory experience as we are guided through pastoral settlements to the rich cultural tapestry of life on the goldfields.

Breakfast & Dinner in Motel | lunch at own expense
Day 3 (BLD): HEADING HOME: Wednesday 16 March 2022
This morning we make our way to the Creswick Woollen Mill. "A Very Fine Yarn" is the mill's interactive experience showcasing the journey of fibre all the way from its source on the animal, through the manufacturing process and how it finishes up on the shop shelf. The new exhibit gives a great insight into, how these luxurious fibres are processed and gives visitors a chance to see manufacturing as it happens at the last coloured woollen spinning mill in Australia. From here we take a sightseeing drive to Daylesford. Like Ballarat Daylesford is a former goldmining town in the foothills of the Great Dividing Range. The broader area around the town, including Hepburn Springs to the north, is renowned for its natural spring mineral spas. We have planned a visit to the Convent Gallery. The Convent Gallery which sits on top of Wombat Hill overlooking Daylesford is a temple for the arts. The history of this place, that was built in 1891 as a country boarding school for girls is fascinating. We take a tour of the gallery and have lunch before our afternoon visit at Frogmore Gardens. This boutique mail-order nursery is situated in the beautiful Central Highlands of Victoria and offers a wide range of perennials, seeds, bulbs and shrubs throughout the year. Our tour concludes, as we make our way back to Melbourne.
Free day last day for interstate guests
Tour has ending this is a free day to fly home. If you would like to extend your stay please ask your consultant.

Meals: Breakfast
Escorted by National Seniors Travel
Members from: $1,279 P.P Twin Share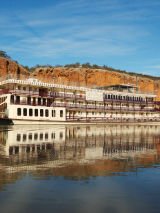 Escorted by National Seniors Travel
Members from: $3,359 P.P Twin Share
*All prices are per person, twin share in AUD. Itinerary, hotels and inclusions are subject to change. Itinerary, pricing and service providers are subject to change should the necessity arise. Ask our consultants about the latest flight deals to add onto your tour. Min numbers for the tour to operate is 26. Non-refundable deposit: $200 per person when booking. Should you cancel within 30 days prior to departure, all payments are non-refundable. Min numbers for this tour to operate is 20 people.