Australia's Capital Icons featuring Floriade and Bowral Tulip Time escorted by National Seniors Travel
---
Canberra springs into a colourful celebration this season with a jam-packed tour full of indulgent treats to make your short break to the capital an unforgettable one.
Members from: $2,499 P.PNon-members from: $2,599 P.PSolo traveller from: $2,499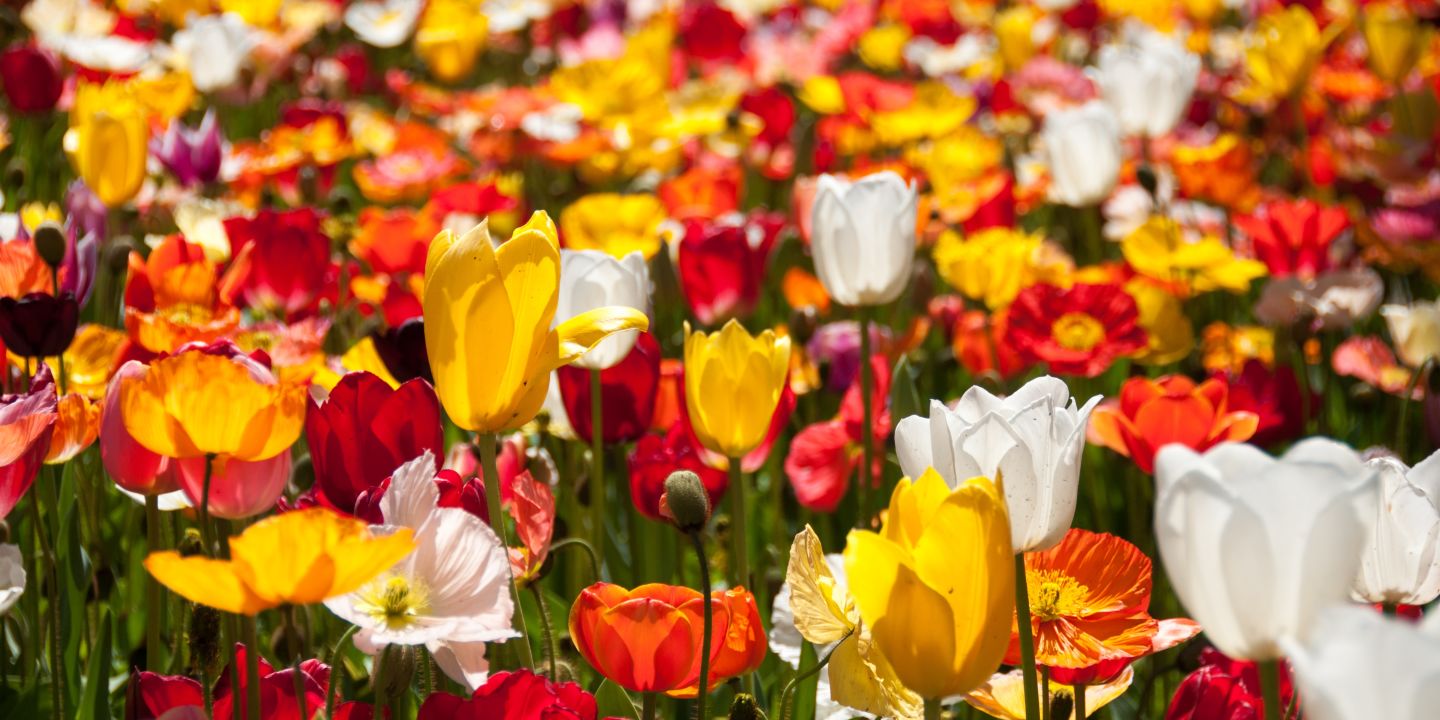 Type

Escorted Touring

Destination

Australia

Supplier

National Seniors Travel

Booking Code

NSTACFB

Departs

20 September 2019
Day 1, 20 September 2019 - Arrive into Sydney
Fly into Sydney and your journey begins. Upon pick up at Sydney come aboard enjoy the landscape as we travel to Canberra with a stop off at Gold Creek Station. While at Gold Creek enjoy a High Tea. After High Tea Enjoy your time at Cockington Green with a ride on the miniature steam train. On arrival into Canberra tour Parliament House and the Australian War Memorial.

Meals - High Tea
Accommodation - Adina Serviced Apartments Canberra James Court
Day 2, 21 September 2019 - Floriade
A full day at Floriade developed in 1988 as a grand, one off floral tribute to mark Australia's Bicentenary and Canberra's 75th anniversary, Floriade has become Canberra's most iconic annual tourism event and Australia's premier spring festival.

The floral display of more than a million bulbs and annuals planted across 8,000 square metres of inner city parkland is more than just a flower show. Floriade is a diverse, ever expanding program of music, cultural celebrations, food and wine, horticultural workshops, market traders, artistic displays, entertainment and recreational activities.

Accommodation - Adina Serviced Apartments Canberra James Court
Day 3, 22 September 2019 - Lake George Wine Tours
Today enjoy the short drive to Lake George where you will discover the best kept wineries. Tour includes:

– Five winery stops
– Lunch at Flint in the Vines
– Additional Stop at Robyn Rowe
- Chocolate Factory

Transfer back to hotel.

Meals - Lunch
Accommodation - Adina Serviced Apartments Canberra James Court
Day 4, 23 September 2019 - Sparkling high tea and Nightfest
Perched on the rooftop of the award winning Burbury Hotel, the rooftop terrace overlooking the city, lake and leafy Barton hosts Canberra's most exclusive high tea. With a selection of finely made French cakes & tarts, delicate savouries and traditional scones, accompanied with TWG fine teas and freshly brewed coffee.

Followed by Nightfest at Floriade as the sun sets on Commonwealth Park, Floriade will take visitors on a journey of discovery for five nights only with spectacular lighting designs, roving performers, bustling night markets and a fantastic line-up of entertainment.

Meals - High Tea
Accommodation - Adina Serviced Apartments Canberra James Court
Day 5, 24 September 2019 - Return to Sydney via Bowral Tulip Time
Upon checkout we head to Bowral to celebrate the Tulip Festival.

Tulip Time, now in its 59th continuous year, is one of Australia's oldest and best loved floral festivals, attracting tens of thousands of visitors. Corbett Gardens, the centrepiece of the Festival is mass-planted with over 75,000 tulip bulbs and 15,000 annuals, in a spectacular Springtime display. Additionally there are another 40,000 tulips planted across the Shire, to create a picturesque vista.

Overall a celebration of stunning tulip displays, entertainment, special events and premier private gardens, so essentially there's something on offer for both young and the young at heart!

Upon arrival into Sydney we say farewell before boarding flights home.

Accommodation - Adina Serviced Apartments Canberra James Court
Trip prices and dates are correct at the time of the website going live, however are subject to confirmation at the time of booking. Note prices displayed reflect available discounted rates. All trip information is correct at time of trips going live, however is subject to change, please confirm all details at time of booking. For full terms and conditions, please refer to our Booking Conditions page. Minimum number of 12 will need to be made in order to be escorted by National Seniors Travel. Please note deposits are non-refundable and non-changeable.