16-Night Tasmania & New Zealand Voyage
---
Award Winning Amenities & Accommodations.
Members from: $3,345 P.PNon-members from: $3,399 P.P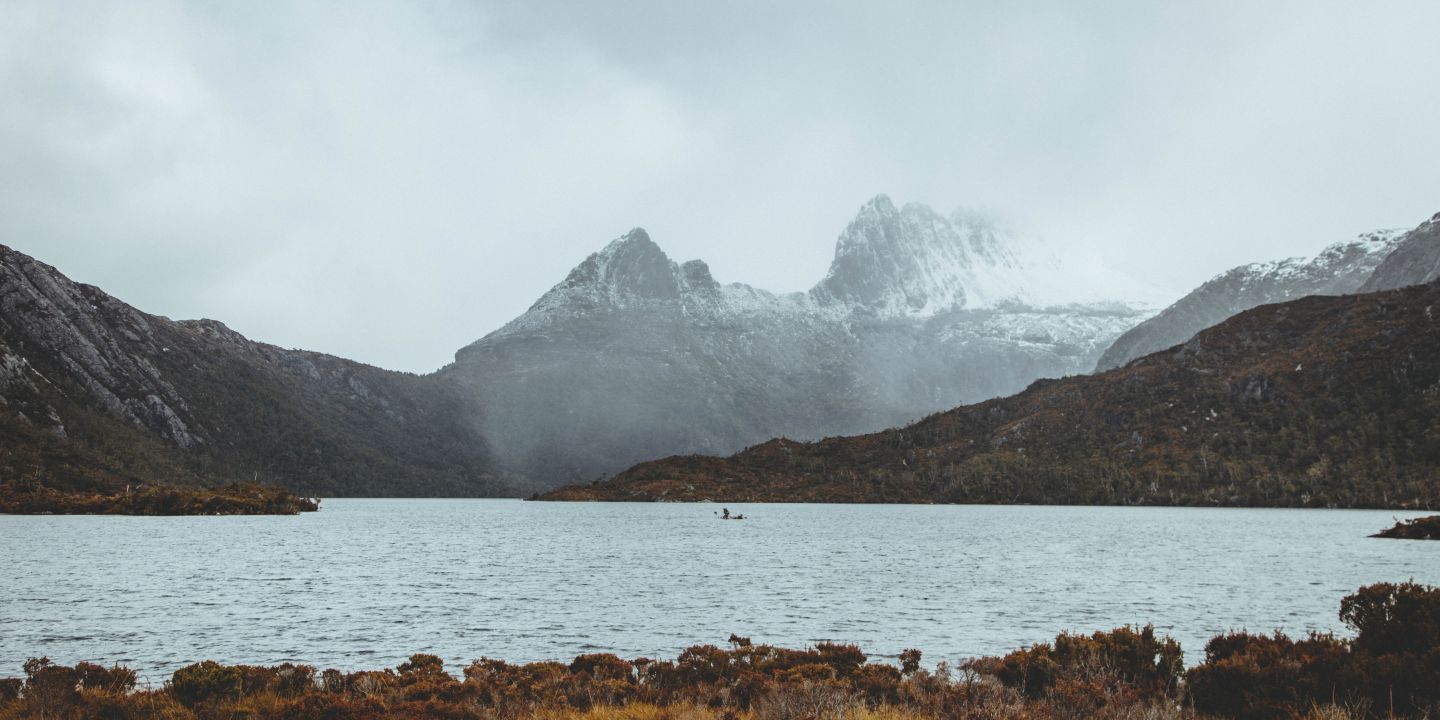 Type

Ocean Cruise

Destination

Australia

Cruise Line

Azamara

Supplier

Azamara

Booking Code

QS16K038

Departs

6 January 2019

Company

Azamara
TASMANIA & NEW ZEALAND
If cruising through scenic bays, soaring cliffs and deep blue fjords is your idea of a good time, you'll love New Zealand. While the earliest explorers arrived by canoe, you'll be sailing in the lap of luxury, with a glass of fine New Zealand wine in hand. But first, a taste of Tasmania, where you'll walk the grounds of notorious Port Arthur, a former penal colony in a stunningly beautiful setting. Then sail to nearby Hobart, an old whaling town full of shops, galleries and lively restaurants. Then, we enter scenic Milford Sound, an Ice-Age spectacle of jagged peaks and tumbling waterfalls.
New Zealand towns are surprisingly different, with plenty of 19th century Victorian and Edwardian architecture to explore. The modern capital of Wellington is filled with sophisticated restaurants, art galleries and museums. Architecture buffs will love charming Napier, rebuilt in perfect art-deco style after an earthquake.
Wine aficionados won't want to miss guided tours of the Marlborough region and Hawke's Bay. And every gardener will swoon over Tauranga's lush kiwi, citrus and avocado farms. The breathtaking Bay of Islands is just another in the long list of reasons New Zealand is like no other place on earth.
SPECIALTY DINING
Dine in luxury and elegance at the specialty restaurants of Azamara, where you'll savor a heavenly experience at a down-to-earth price.
At Aqualina, tantalize your palate with some of Italy's most celebrated dishes, as well as contemporary inventive cuisine. Expect a marvelous evening in a warm ambiance with stunning views and lush décor at Prime C steakhouse. And don't miss the Chef's Table, an exclusive dining experience pairing multiple delectable courses with perfectly matched wines.
SPA, HEALTH & FITNESS
Relax, revitalize, and reboot. Our spa, health, and fitness options give you the chance to focus on you—something you don't always have time to do at home.
Pamper yourself at The Sanctum Spa with the ultimate in signature treatments. Update your look at our full-service salon. Get into a new groove with complimentary group fitness classes like sunset yoga on the deck, core workouts, and nutrition sessions. Or head to our well-equipped Fitness Center to work out at your own pace, as you enjoy spectacular ocean views. Feel better, look better, and get ship shape with Azamara.
SHOPPING
Searching for a tasteful collection of merchandise, beautiful jewelry, and special keepsakes? Look no further than the onboard stores of Azamara.
Stop by the ship's namesake shop for sundries, casual wear, swim fashions, accessories, and small gifts. Head to Indulgences for an exquisite selection of jewelry, watches, and other pieces from iconic jewelry-makers. Pick up camera supplies and photos taken by the ship's roving photographer at The Photo Shop. (And be sure to watch your daily news for specials and one-time offers that make shopping even more fun.)
ENRICHMENT PROGRAMS & CLASSES
Culinary demonstrations by our professional chefs and wine tastings by our sommeliers. Cruise Global, Connect Local℠ shore excursion seminars to help you learn about particular tours. Port-of-call lectures focusing on destination highlights, plus insider tips on lesser-known excursions.
Get in the know with our ever-changing variety of entertaining and interesting programs hosted by Azamara's own onboard experts.
DISCOVERIES RESTAURANT
At the culinary heart of our ships is the Discoveries Restaurant. Here, you can discover the world through dishes and flavors from the places we visit, whether it's our Destination Immersion®Experiences dinner buffet or the Destination Immersion® cuisine on our dinner menu.
During on-shore visits, our chefs love to head to local markets for inspiration and ingredients. The result? Mouthwatering dishes so local, you'll feel like you're not onboard anymore.
CASUAL DINING & SNACKS
At Azamara, we elevate casual dining to delectable heights. Taste your way around the world at The Patio with exclusive personalized dishes using local flavors. Then top your meal off at Swirl & Top, our self-serve frozen yogurt station.
Take in the fresh breeze at an outdoor table and relax in the laid-back atmosphere of Windows Café, featuring daily themed dinners inspired from the region we're visiting and live stations serving up local ingredients purchased in port. And no matter where you are in the world, Mosaic Café and Mosaic @Night is the perfect place to start (or end) your day.
ENTERTAINMENT & EVENTS
In between taking you to some of the most fascinating destinations in the world, we love to entertain our guests, especially at the Cabaret Lounge. Enjoy live performances of professional full-stage musical revues, classical soloists, bands, and other entertainment in a cabaret nightclub with full bar and cozy tables.
We take the show outside at Azamara's White Night party and buffet, held at least once on every cruise (weather permitting). Have a fabulous feast, sip boutique wines on the house, and dance late into the night. Wearing white is optional, but encouraged!
BARS & LOUNGES
Wine and unwind at Azamara's distinctive bars and lounges. Discoveries Lounge is a guest favorite for pre- and post-dinner conversation and drinks, while The Living Room is the perfect space to take in interesting speakers, enjoy a hot beverage or wines and tapas, or simply relax with a good book.
With a flat-screen TV and full-service bar, Spirits is a great place for sports fans. And the Casino will keep you entertained with a variety of exciting slot machines.
Day 1

Melbourne

Discover what life is like in the world's most livable city! Melbourne is A UNESCO City of Literature and Australia's cultural capital. It is home to arts, music, and an unparalleled sporting scene. Effortlessly walkable, spend your time here strolling the quaint arcades and laneways. Be sure to take in the stunning 19th-century architecture, St. Kilda Beach, the Royal Botanical Gardens, and more!

Day 2

At Sea

Spend the day sailing in style aboard your boutique hotel at sea. Indulge in a treatment at Sanctum Spa, stay ship shape with a class at our fitness center, or lounge the day away on our sunny pool deck.

In the evening, savor inspired Italian cuisine at Aqualina, or relish in a classic steakhouse experience at Prime C. Plus, you'll find plenty of exciting evening entertainment, from thrilling shows at Cabaret Lounge to intimate performances in the Living Room.

Day 3

Port Arthur

You might say this now idyllic piece of the world has a rather arresting history—Port Arthur was a hub of the Australian penal system. Today, it is an impressive part of the Australian Convict Sites. Visit the 18th- and 19th-century structures built within the British Empire, tour The Coal Mines Historic Site, and visit the ruins of the buildings where the workers and their families once lived.

Day 4

Hobart

The capital and most populous city in Tasmania, Hobart is filled with old world charm. Stroll along the historic waterfront and make your way to the restaurants, boutiques, and galleries of Salamanca Place. Head to Mount Wellington for hiking, and delve into Tasmania's past as a penal colony at Port Arthur Historic Site. Last but certainly not least, be sure to try some excellent local wines.

Day 5

At Sea

Relax and reflect on your journey thus far with a few days of fun at sea. Get a behind-the-scenes look at life onboard with an Insider's View Tour, attend a destination lecture to learn more about your next port-of-call, or try your luck at our onboard casino.

Want to really unwind? Watch the world go by and sip a complimentary drink poolside, or say "ahh" with a visit to Sanctum Spa.

Day 6

Milford Sound

Day 7

Dunedin

Scottish influence meets distinct Kiwi flair in the port city of Dunedin. Known as the Edinburgh of the South, Dunedin has beautiful sandy beaches, unique wildlife, and is home to the many delicious wines found on the Otago Peninsula. Those with a sweet tooth will want to visit Cadbury World, where you can take a tour of a working chocolate factory (and maybe sample a little bit for yourself!).

Day 8

Akaroa

Nestled in the heart of an ancient volcano, Akaroa is a paradise for animal lovers—and is the only French settlement in New Zealand. It's home to some of the world's rarest dolphins, and a host of other diverse marine life. Explore Colonial architecture with a distinctly French flair, and take to the trails to see Akaroa's dramatic landscape from a different perspective.

Day 9

Wellington

Take a ride on the Kelburn cable to and get to know Wellington, the coolest little capital in the world. Situated on New Zealand's North Island, Wellington is known for its art deco structures, the Botanic Gardens, and its wonderful museums. During your adventure, be sure to tour the Weta Cave, where you'll find memorabilia from films shot in the area, including Lord of the Rings and Avatar.

Day 10

Nelson

A haven for artists and outdoor enthusiasts, Nelson is a sunny, stunning, and sophisticated city in the centre of New Zealand. Marked by beautiful beaches, national parks, wineries, and other charms, Nelson is also home to buzz-worthy local music and arts scenes. Take in a show, shop for one-of-a-kind art, and then escape to the Brook Waimarama Sanctuary, a wildlife sanctuary near the city centre.

Day 11

Picton

Like most of New Zealand, this area is a haven for outdoor enthusiasts. Bring your walking shoes and walk to the Snout—a peninsula that's still wild and untamed. After your hike, be sure to explore more than 35 cellar doors in the Marlborough wine region. And when it's time to wave goodbye to Picton, be sure to stay above deck to see the incredible sights of the Queen Charlotte Sound.

Day 12

Napier

The Art Deco Capital of New Zealand, Napier is a visual delight. Spend your day walking the enchanting streets of this city and you'll come across the Pania of the Reef (one of the most photographed attractions in the country), as well as many cafes to relax in while the world bustles outside. And don't forget to visit the farmers' market to shop for delightful products from local artisans.

Day 13

Tauranga

It's easy to fall in love with Tauranga. Situated in the sunniest region of the North Island, Tauranga is home to endless golden beaches, beautiful waters, and The Strand—a waterfront lined with restaurants and cafes. Outside of town, you'll find the Pikirangi Māori Village, where you can relax in rejuvenating thermal pools while watching the Pohutu geyser shoot nearly 100 feet in the sky.

Day 14

Bay of Islands

Exceptional island beauty—144 times over. This stunning group of islands is home to the first permanent British settlement in New Zealand, as well as rich Maori history. Trek through dense forests of kauri trees, or explore the bioluminescent wonder of the Waiomio Caves system. Take a swing at some world famous golf courses or take a tour and take in impressive waterfalls.

Day 15

Auckland

Explore the eye-catching black sand beaches of "The City of Sails" and take a trip to the top of the Southern Hemisphere's tallest building for sweeping panoramic views. Outside the city, immerse yourself in Maori culture, embark on an unforgettable outdoor adventure, or discover the region's stunning wine country.
Please remember you have up to 2 days prior to your sail date to purchase your Azamara Club Cruises® shore excursions online. If you are within the 2 days, you will then need to purchase your shore excursions on board. *Prices are representative, subject to change and availability and vary by sailing. Tours, tour dates, and times are subject to change and availability. A cruise booking number and at least one deposit payment is required to purchase a tour. Tours may be purchased online or by calling us up to four days prior to the cruise departure date. After that time, tours must be booked onboard. Tours purchased prior to the cruise departure date will be charged to your credit card in the same currency as your cruise reservation. Tours purchased onboard will be charged in U.S. dollars to your KeyCard account. Exchange rates are determined by a competitive pricing program. The providers of tour arrangements are independent contractors and are not acting as agents of representatives or Azamara Club Cruises. In no event shall Azamara be liable for any accident or harm to passenger, which occurs as a result of any acts, omissions, or negligence of any independent contractors.